Lake George Shopping & Store Sales Events
Know of an event that should be on the calendar and isn't? Please help us keep the community updated on the latest events and happenings by submitting an event to the calendar.
Today until Sun, Oct 1 · 7:00 AM
See Event Details For Dates & Times
Warrensburg Garage Sale - The World's Largest Garage Sale!
With over 500 vendors stretching the length of Main Street and throughout many of Warrensburg's residential neighborhoods, the Warrensburg Chamber of Commerce presents the annual World's Largest Garag
Warrensburg, NY 12885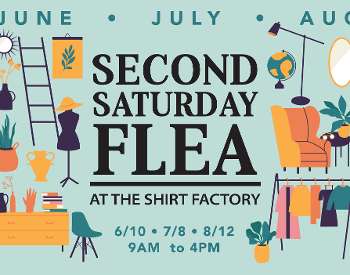 Second Saturday Flea at The Shirt Factory
Come check out an open air flea market with individuals and dealers selling antiques, vintage, collectibles, oddities, curious finds, and more.
The Shirt Factory, 71 Lawrence Street & 21 Cooper Street Glens Falls, NY 12801
Fri, Nov 24 until Sun, Nov 26 · 10:00 AM
See Event Details For Dates & Times
The Shirt Factory Holiday Open House - Part 1
A long standing annual holiday tradition. The year round shops pull out all the stops, giving you so many reasons to shop local for the holidays. Many of the artists...
The Shirt Factory, 21 Cooper Street Glens Falls, NY 12801