Frequently Asked Questions About Lake George
There's lots to love about Lake George, but sometimes it can be hard to track down everything you want to know. Below, we have several frequently asked questions that we regularly get from our readers. Browse through the answers, and if you still can't find what you're looking for, contact us!
Jump To: Cannabis | Planning a Trip | Boating/Camping/Picnicking | Parking | Fireworks | Weddings | The Lake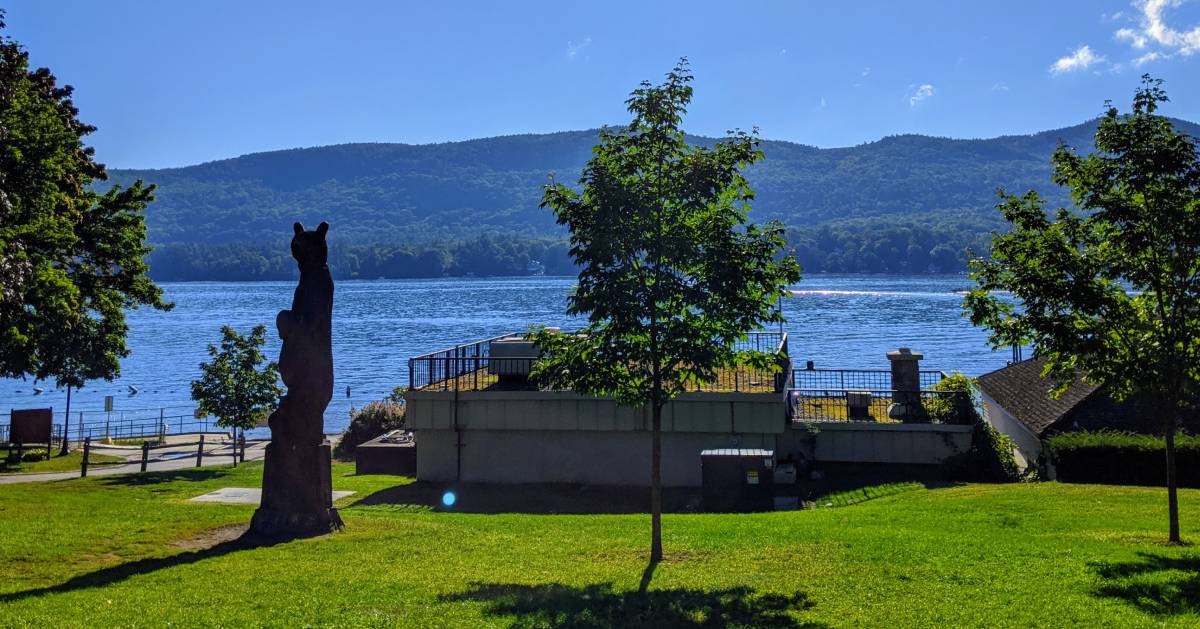 Cannabis in Lake George
Cannabis is now legal in New York State, and therefore, Lake George! If you're visiting from out of state and wondering what to expect, check out a rundown on cannabis in Lake George.
Planning a Trip to Lake George
I'm planning a trip to Lake George. What types of things will be going on when I'm there?
To find out what's going on during your time in Lake George, check out our Events Calendar! It's updated daily and even includes events in nearby areas, like Saratoga and the Adirondacks.
Can I visit Lake George with my dog?
Yes! Lake George has many lodging options that are pet-friendly, as well as several restaurants that welcome well-behaved dogs on their outdoor decks and patios. Visit our Pet-Friendly Guide to find more information about area veterinarians, emergency clinics, pet supply stores, daycare facilities, and more.
Are there any accommodations offering specials or packages?
You'll find an extensive list of current Lake George lodging specials here.
What coupons do attractions and businesses have available?
Find discounts to many Lake George area businesses, services, and attractions when you browse our list of current coupons.
What types of things are there to do in Lake George with kids?
There are lots of kid-friendly things to do! Check out our Kids Guide for a directory of kids' activities and attractions, itineraries for kids and teens, water-based attractions to help you cool off during the summer heat, and more.
Is there anything to do in Lake George in the winter?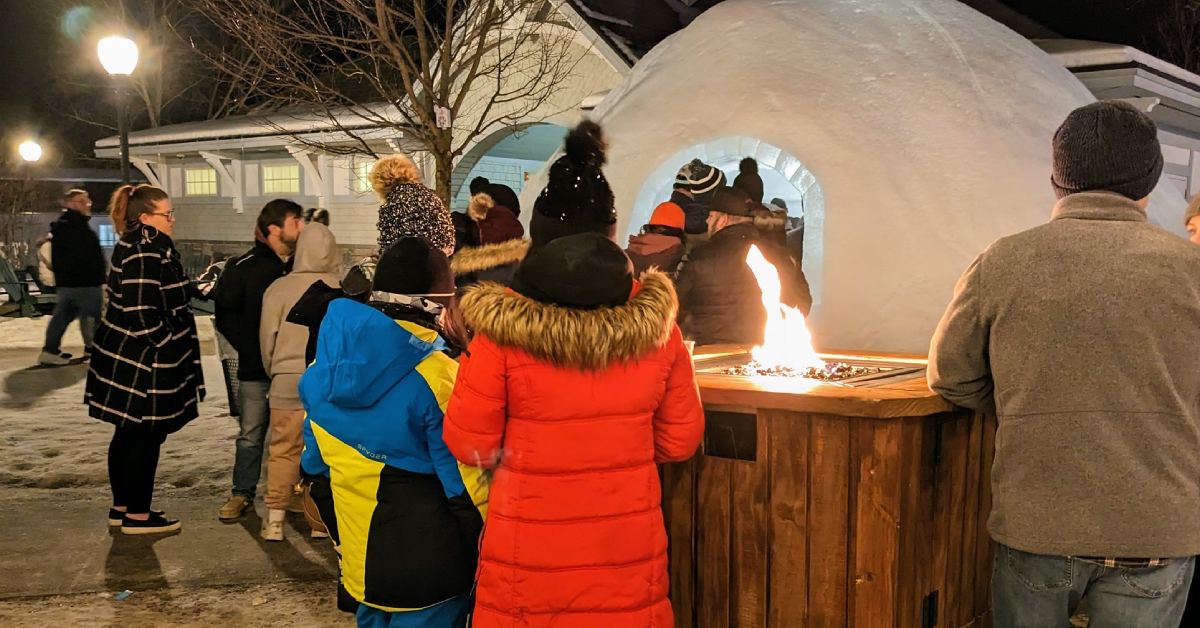 Yes! Lake George is a year-round destination, and there are many lodging options, restaurants, and attractions that stay open year-round. One of the highlights of winter in Lake George is the annual Winter Carnival, which takes place every weekend throughout the month of February. Not to mention, Ice Castles!
Find a ton more frosty fun in the Winter Guide.
What's happening this weekend?
We publish a "weekend roundup" in our What's New blog every Thursday or Friday that highlights top picks for events and things to do the upcoming weekend. You can also check out the events calendar.
How do I request a printed Visitor's Guide to Lake George?
You can request a free printed Visitor's Guide through the Lake George Regional Chamber of Commerce by filling out a form on their website.
Boating, Camping & Picnicking Around the Lake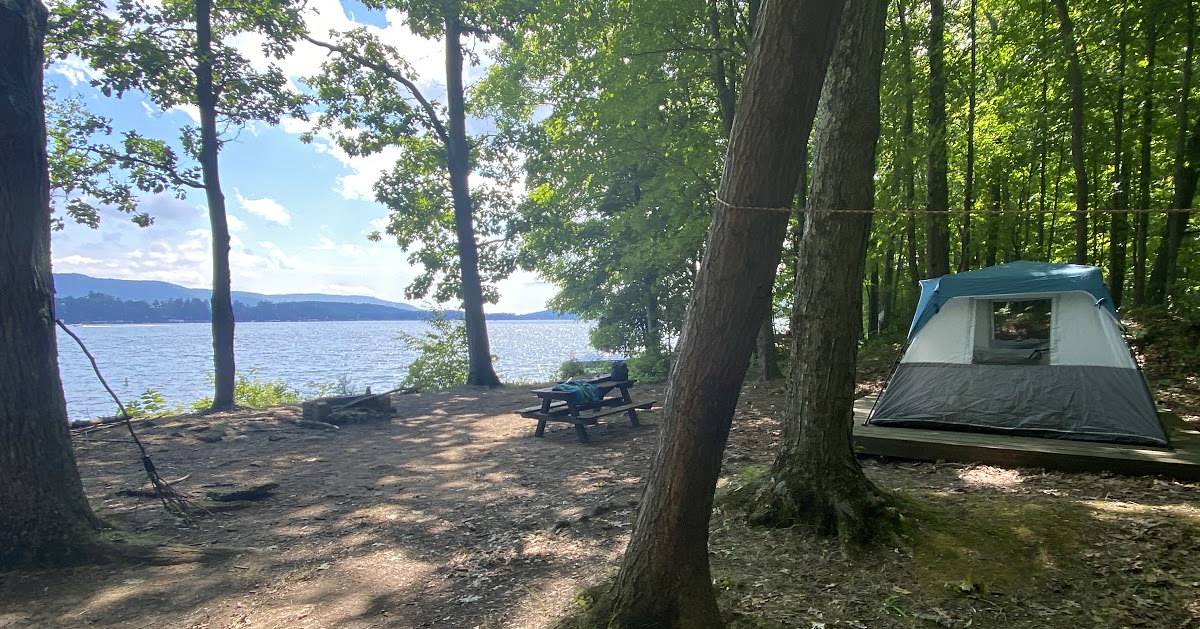 What are the boating regulations?
Click through the link below for boating rules and regulations, including new-as-of-2021 docking fines in the Village, boat inspections, and much more.
Know the boating regulations >>
How do I rent a boat?
You'll find many marinas throughout Lake George where you can rent a boat for a few hours, a day, or a week. Some marinas also rent watersports equipment - like tubes, waterskis, and wakeboards - to take your day on the water to the next level. Research your marina of choice in advance so you know whether or not you can make a reservation, as well as any documents you need to bring with you.
I'm bringing my own boat to Lake George. Where can I launch it?
There are several public and private launch sites where you can launch your boat into Lake George. Keep in mind that there are strict inspection and decontamination regulations you must meet before launching.
Click here to see more FAQs about boating on Lake George »
How do I reserve an island campsite on Lake George?
To reserve an overnight campsite on one of Lake George's islands, you must book through ReserveAmerica. The process opens each November for the following summer, so make your reservation early to ensure you get your first choice of site.
To book one of the day-use sites, new for 2023, you can book in advance.
Read more FAQ's about the islands and island camping here »
Where can I find public charcoal grills in Lake George?
From Lake George Village to Bolton Landing and beyond, there are a few different public parks and areas where charcoal grills are available for use.
Parking & Getting Around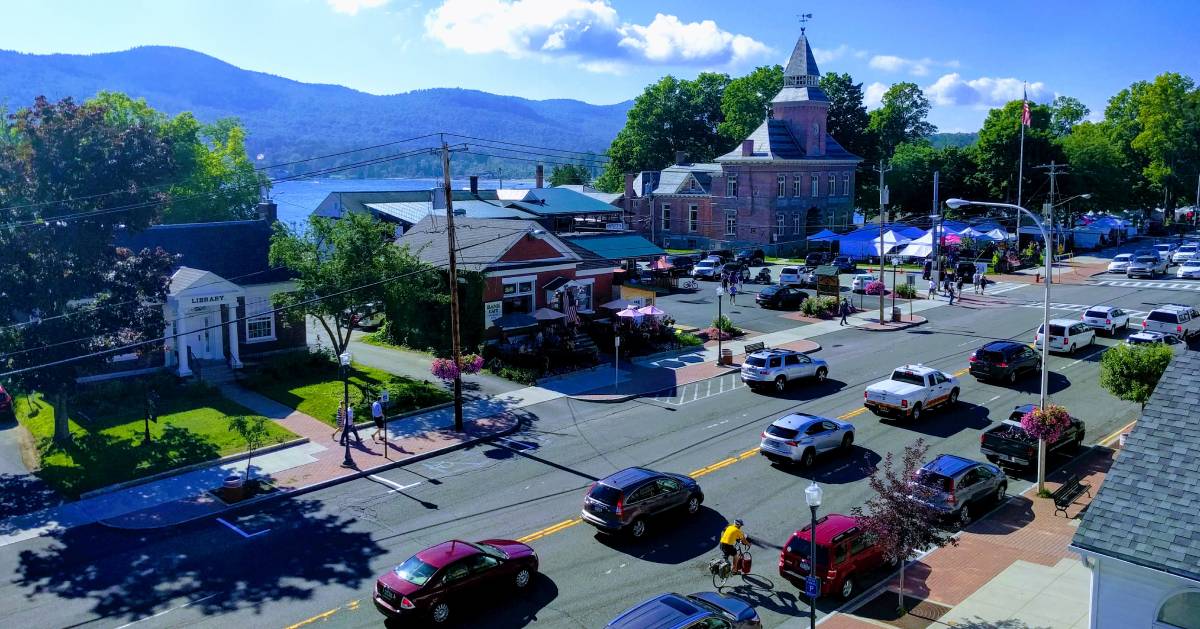 Where can I park in Lake George Village? How much does it cost?
Lake George Village has a combination of metered street parking and paid parking lots. Most of the metered spots require the use of a pay station where you are issued a ticket that can be placed on your dashboard. There are also older quarter-fed machines in some spots. Be diligent about feeding your meter and always look for "No Parking" signs to avoid getting a ticket. Find out more about parking here »
How can I get around Lake George without a car?
If you took public transportation to get to Lake George, or would prefer to travel around the area without having to worry about parking, there are multiple transportation options to consider. Lake George has several reliable taxi companies and car services, as well as ride sharing. Greater Glens Falls Transit also operates a public trolley throughout the summer.
What to Know About the Fireworks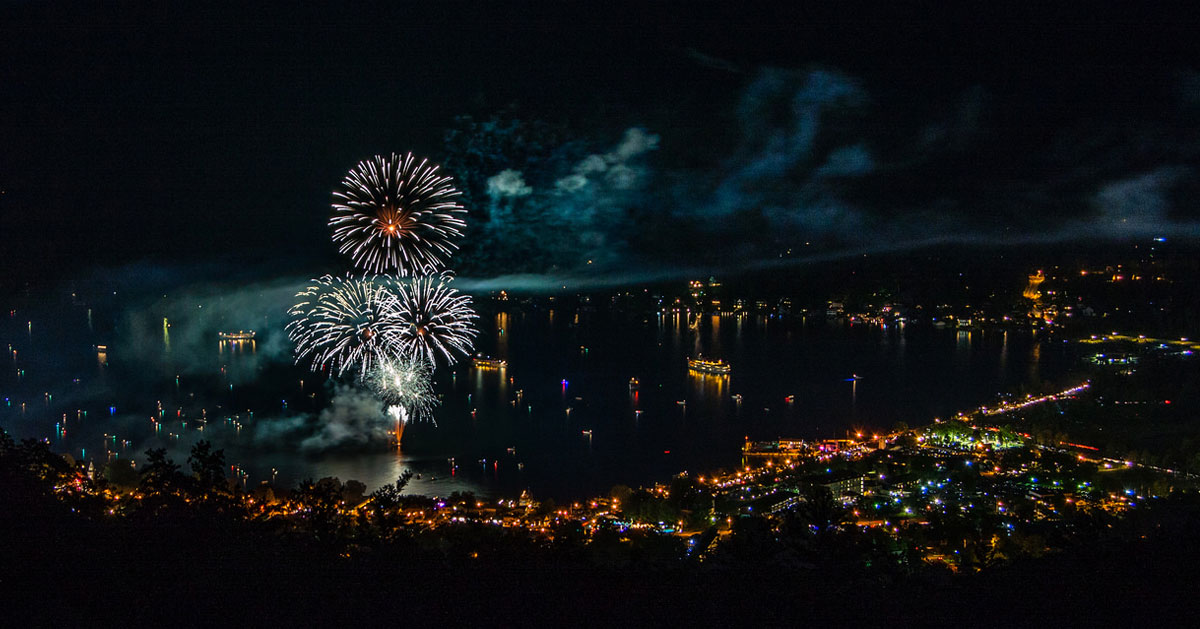 Where is the best spot to watch the fireworks?
Most Thursdays during July and August feature spectacular fireworks displays around 9:00PM. The best place to watch the fireworks is in Lake George Village along Beach Road (near the steamboat docks) or on the stretch of waterfront between the Visitors' Center and Shepard Park. If you have a boat, you can also catch the fireworks from the water!
Are the fireworks ever cancelled? How will I know if they are?
Thursday night fireworks are sometimes cancelled due to inclement weather, including heavy rain, strong winds, and lightning. If there is only a light rain, it's likely that the fireworks will be held as planned.
The fireworks are no longer organized by the Village as they have been in the past, but by the Lake George Steamboat Company. You can call them at 518-668-5777 to see if the fireworks are cancelled.
Getting Married in Lake George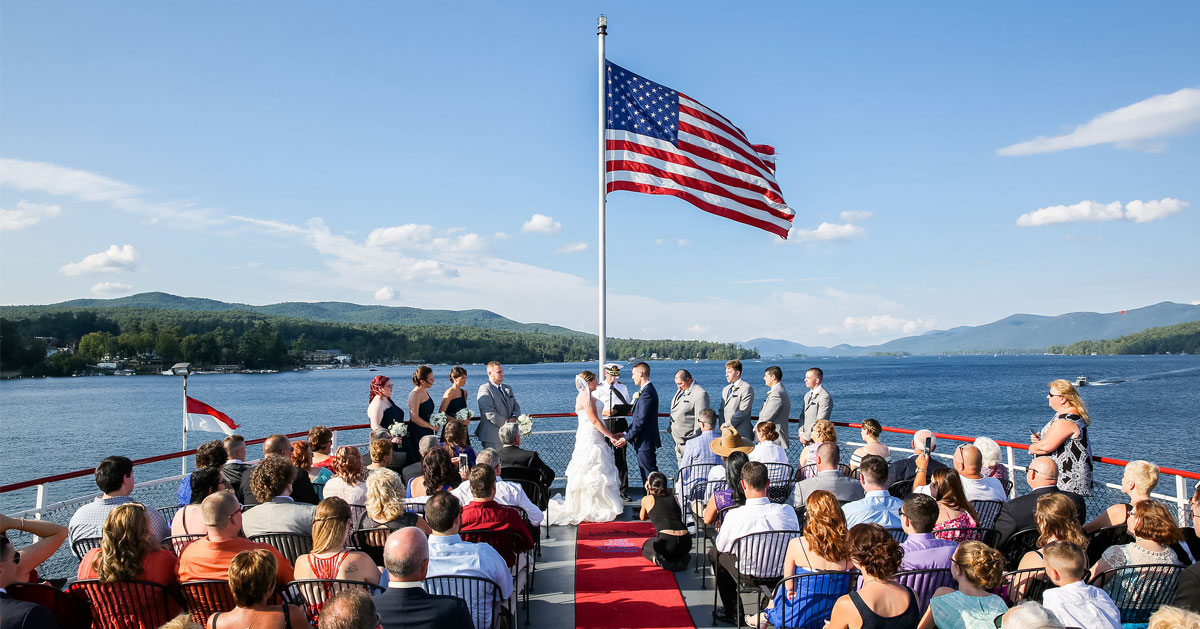 I'm thinking about getting married in Lake George - where do I start?
Congratulations! The best place to start is at LakeGeorgeWeddings.com where you will find information for your before, during, and after-wedding plans, tailored specifically for the couple who wants to make it official in Lake George, NY!
How do I rent one of the red trolleys for my wedding or other private event?
Greater Glens Falls Transit operates the trolleys, so you'll want to contact them at (518) 792-1086 for more information on using one at your event.
Lake Size, Temp & Protection
How big is Lake George?
Lake George is 32 miles long, 3 miles wide, and reaches depths of nearly 200ft.
What will the temperature be in May? August? November? February?
The temperature in Lake George can range anywhere from below 20 to above 80, depending on the season. See current weather and an updated forecast here »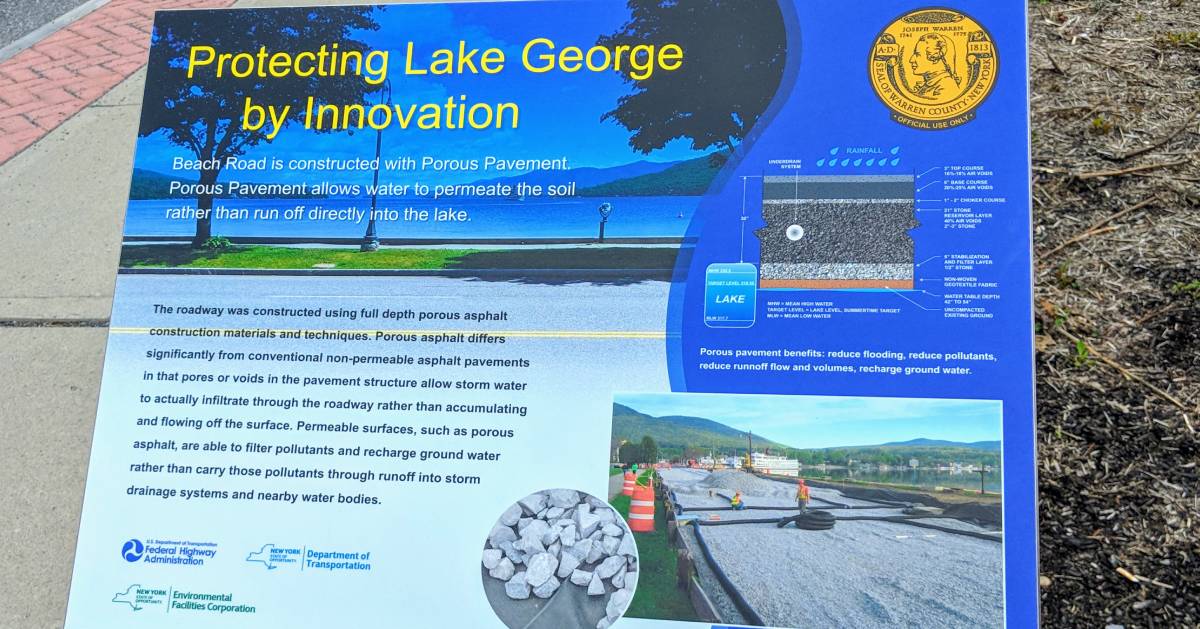 How can I help protect this beautiful and clear lake?
Lake protection is vital in Lake George! You can help keep our pristine waterbody clean and clear by adhering to local laws regarding boat inspections and buying firewood, cleaning up properly after your dog, and more. Check out Top 10 Tips for Lake Protection »