Cannabis in Lake George: The New Legislation & What Residents & Visitors Should Know
Recreational cannabis is now legal in New York State, and visitors to the Lake George area who are vacationing with young children may be surprised to see someone walking down the street smoking a joint.
To find out more about what the new law means for Lake George, and to better inform visitors on what to expect, we spoke with Warren County Sheriff Jim LaFarr, Lake George Village Mayor Robert Blais, and Robin Barkenhagen, owner of the nearby Glens Falls head shop 42 Degrees.
Sponsored by: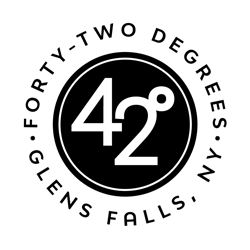 Shop American-Made Glass in Glens Falls & Malta
42 Degrees, with shops in Downtown Glens Falls and Malta NY, features glassware from more than 100 independent artists, as well as CBD products, vaporizers, apparel, jewelry, and other accessories. Browse our inventory online or stop by today. Learn More »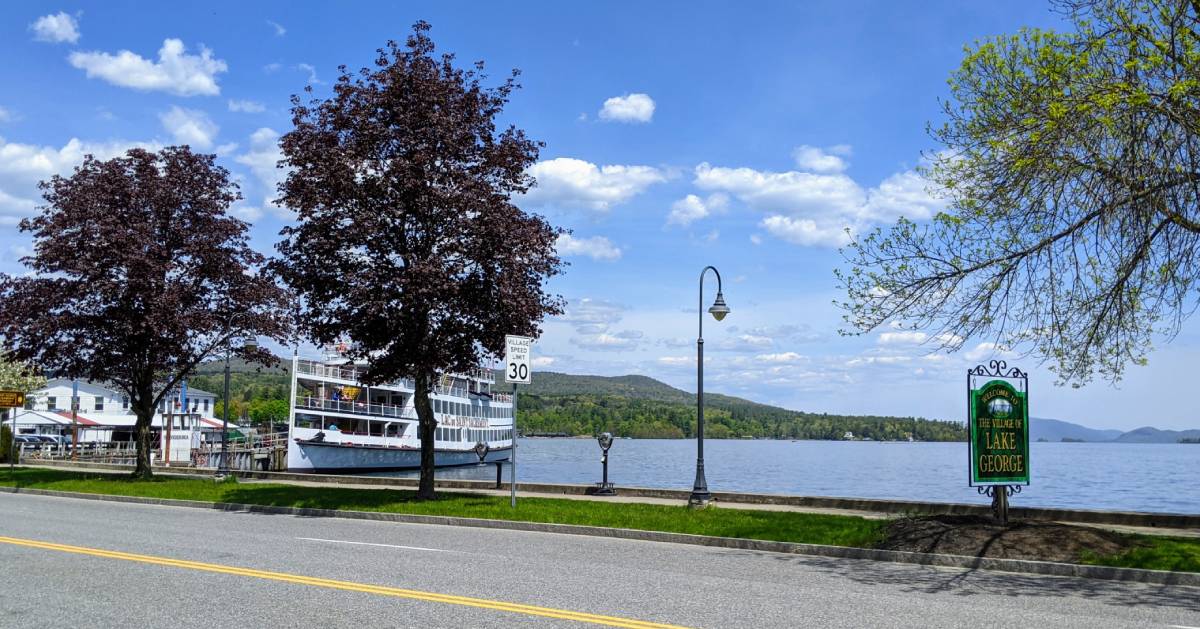 "The sky is not falling, this is not a drastic change to society, we're just not hiding it anymore," Barkenhagen said, regarding the fact that recreational cannabis is now legal in New York State.
First: A Rundown on the New Cannabis Law
The cannabis legislation for New York State went into effect on March 31, 2021: It's now legal for those 21 and older to smoke cannabis and possess up to three ounces for recreational use, and up to 24 grams of concentrated cannabis.
You can smoke cannabis anywhere in public where tobacco smoking is allowed, but not inside cars, schools, or workplaces. Adults need to be 21 or older to smoke cigarettes as well as cannabis in New York; some states still have 18 as the age to purchase and smoke cigarettes.
It's worth noting that businesses that allow smoking, such as restaurants with patios or hotels with balconies, cannot pick and choose between allowing tobacco smoke and cannabis smoke; it has to be all or nothing. You can either smoke in a designated smoking space, or you cannot.
What the New Law Means for Lake George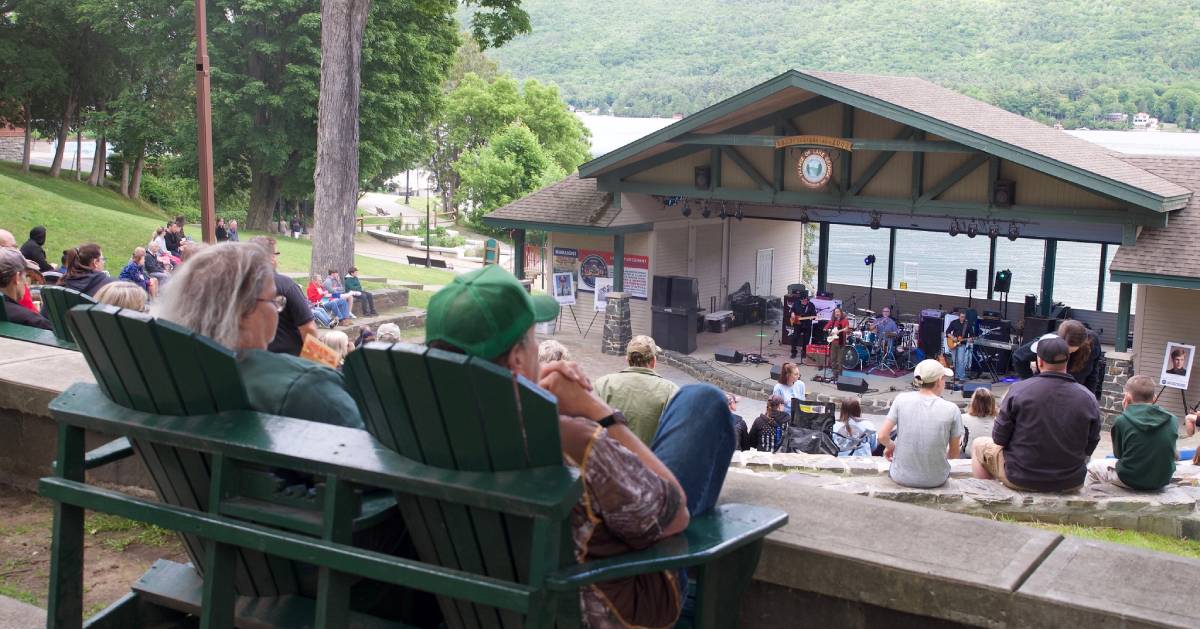 Sheriff Jim LaFarr acknowledged that this new law is taking some adjusting for everyone. "The legalization of cannabis in New York State left law enforcement professionals with more questions than answers," he said. "It's certainly a new dynamic that law enforcement will be forced to navigate."
Sheriff LaFarr indicated his primary focus is the safety of residents and visitors, and that the department is hopeful the legislation won't have a negative impact on highway safety. However, "We are also concerned that the legislation of cannabis could increase accessibility for our youth."
Mayor Robert Blais would like to emphasize that smoking is not permitted "in the amphitheater, playground area, and beach in Shepard Park, nor all our public visitors buildings: Visitor Center, Village Hall, etc." Smoking is also prohibited at Charles R. Wood Park, Usher Park, and Million Dollar Beach.
The new cannabis law will undoubtedly continue to evolve, as Lake George will decide whether or not to allow the sale of cannabis in the upcoming months.
What's In Store for the Future?
There are no dispensaries selling cannabis or cannabis products in New York State yet, and we will be waiting 18 months to 2 years from when the new law went into effect in March for that to happen. Barkenhagen estimates January 2023 for cannabis sales to be allowed.
Municipalities have the option of opting out of cannabis sales when dispensaries are given the go-ahead, which would mean they would not be eligible to receive any sales tax revenue. They have until the end of the year to decide.
"We will be holding a public meeting in September to gauge public opinion on allowing retail dispensaries in the Village and the Town," Mayor Blais told us.
In a June Post Star article Blais was quoted as saying that at the time he'd only heard from a few people on either side of the fence, and that he looks forward to hearing how the general public feels at this upcoming meeting.
Although there are no dispensaries yet, you can check out head shops in the area like 42 Degrees in Glens Falls.