Find Day Use Picnic Islands on Lake George
Before you head out on the water for a day of boating, plan ahead and receive a day pass to one of the Lake George picnic islands. They're available on a first-come, first-serve basis by visiting the appropriate ranger station.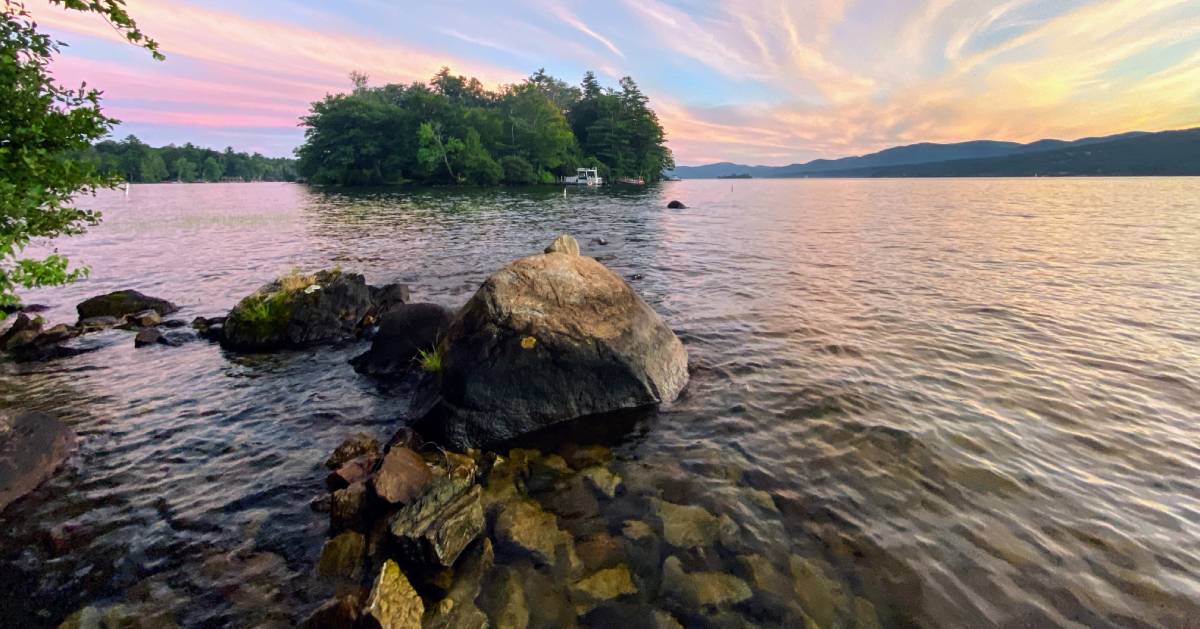 Sunset over the north side of Speaker Heck Picnic Island
Some of the islands have been set up with secured areas for children to safely swim, and some have picnic shelters. Browse the picnic islands below and see what the different islands have to offer.
Learn more about reserving campsites »
Lake George Day Use Islands: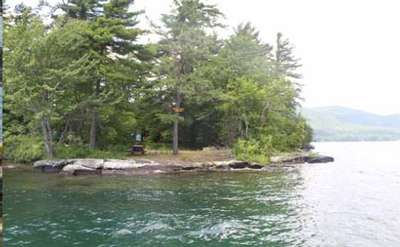 O'Dell Day Use Island
O'Dell Island is a day use island located in the Narrow Island Group just north of Sabbath Day Point. It has two sites that are ideal for a picnic; they are complete with a grill, fireplace, and picnic table.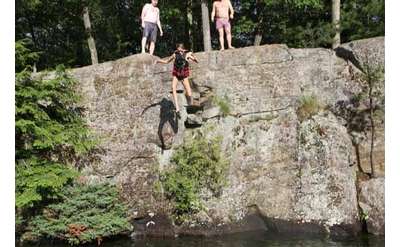 West Dollar Island
West Dollar Island is a day use island in the Glen Island Group on Lake George with docking and picnic areas. It is well-known as a cliff jumping spot by area boaters and by East Dollar Island campers.
« Back to the Camping Guide