Fun Facts About The Lake George Area
Lake George, nicknamed the "Queen of American Lakes," is the largest lake in the Adirondacks with more than 45 square miles of water to enjoy. Renowned for its clear waters, Lake George has quite the history as a vacation destination and more. Impress your travel companions on your next visit to the region with these pieces of Lake George trivia: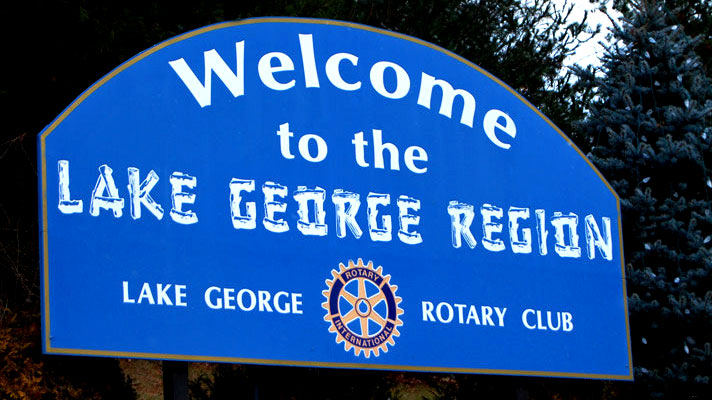 1. It's About 10,000 Years Old
Much of the northeast was covered with glaciers during the last Ice Age. As the earth warmed between 10 and 12,000 years ago, the glaciers began to recede and carve through rock leaving behind sediment, deposits, and chunks of ice. When the chunks of ice began to melt and water filled in the gouges along the land, bodies of water like Lake George were formed.
2. The Lake By the Numbers
Lake George is more than 32 miles long and varies between 1 and 3 miles across. At its deepest, the lake's bottom sits 196 feet below the surface. There are more than 170 islands dotting its surface, many of which are state owned for island camping. The Lake George area contains thirteen communities including the towns of Ticonderoga, Hague, Bolton Landing, and Lake George Village right on the lake's edge.
Initially named Andia-ta-roc-te by the Mohawk, an Iroquois nation tribe, Lake George has gone through a few name changes in its time. Historians and locals are still debating who found the lake first - Samuel de Champlain or Isaac Jogues - but Jogues, a missionary, named the lake Lac Du Saint Sacrement, or Lake of the Blessed Sacrament in the 1600s. Fast forward to the French and Indian War where British Commander William Johnson gave the waters their present-day name, Lake George, after the king.
4. The Village is Home to an Acoustic Anomaly
Known as the 'Mystery Spot', the circular platform behind the Visitor's Center has unique acoustic properties. Step to the center of the lake map and compass where X marks the spot, face the lake and give a good shout. You'll hear your voice 'echo' as if from miles away, but to everyone else you're just some person shouting. Take turns checking out this oddity with your group or pull someone close when you give it a whirl.
5. A Lake Monster was Sighted
Known by the locals as Georgie, reports of this monster date back to the early 1900s. Unlike Georgie's cousins, Nessy and Champ, there's solid proof of his existence. Harry Watrous, a prominent man from NYC and practical joker, used a log, paint, and a pulley system to create Georgie in 1904. He went on to terrorize locals and tourists alike with his lake monster. Visit Georgie at the Hague Historical Museum or a replica at the Lake George Historical Museum.
In 1791, a mere ten years before his presidency, Thomas Jefferson penned a letter after visiting the area. He began "Lake George is, without comparison, the most beautiful water I ever saw...". This same sentiment is still held with locals and visitors alike.
Talk show host and Food Network star, Rachael Ray, grew up in Lake George and attended the local high school. After a brief stint in New York City, she returned to the area and worked in local restaurants and markets. During this time, she landed a weekly segment with the local CBS affiliate which led to her to rise to Food Network fame. Ray owns a home in the nearby town of Lake Luzerne and can often be spotted in local shops during the summer.
Looking for fun in Lake George? Check out these seasonal activities:
Lake George is quite active during the summer months with most of its attractions catering to the summer vacation crowd. Boating, whitewater rafting, shopping, swimming, fishing, golfing, hiking and other summer activities are a major draw to the region. Nearby Queensbury is also home to Six Flags Great Escape, which is a popular destination. Lake George Americade is one of the most popular motorcycle rallies in the nation, drawing thousands to Lake George each June for the event.

Even during the winter months, Lake George is far from dormant. The nearby Adirondack Mountains offer a winter haven for skiers and snowboarders. There are festive winter events, including the ever-popular Winter Carnival, which kicks off each year with hundreds of people taking the "Polar Plunge" into the icy winter waters of Lake George! Learn more by visiting our Lake George Winter Guide.

Many of the popular summer activities in Lake George can also be enjoyed in spring! From boating and cruises to whitewater rafting, island camping, golfing, hiking and more -- spring in Lake George offers a thrilling escape for a fraction of the cost. Actually, Lake George has been touted by New York Times Travel as being one of the top 8 Off Season Getaways.