7 Great Places to Visit & Things to Do in Lake George When Traveling Solo
Take in the sights and indulge in, well, whatever you want to do when you vacation solo in Lake George! Take it easy when you want to or get your adventure on when the mood strikes without having to worry about your traveling companion, spouse, kids, or anyone else. Be a little selfish, this is your vacation and yours alone!
Sponsored by: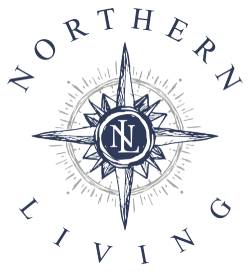 Experience Luxury Lodging on the Lake
Northern Living is a vacation home property management company with the most luxurious vacation rentals in the Lake George area. They offer lakefront properties with direct lake access, game rooms, and more! Book your unforgettable vacation now! Learn More »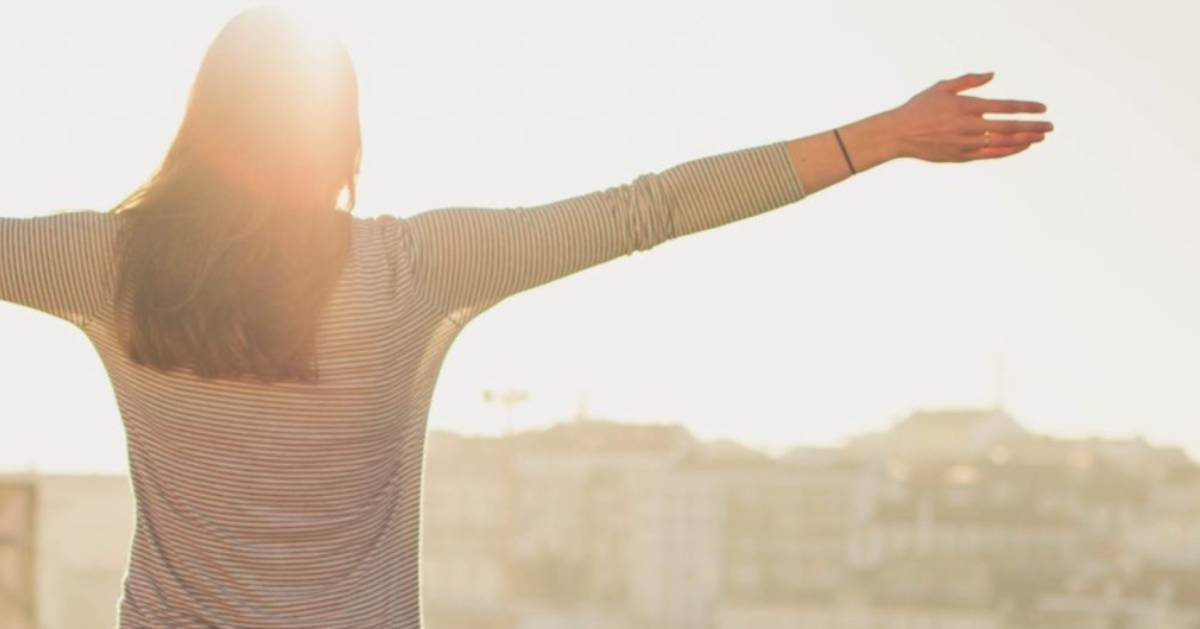 For those who are exploring Lake George on their own we've rounded up the top seven suggestions for things to do and sights to see. Get out there and start exploring!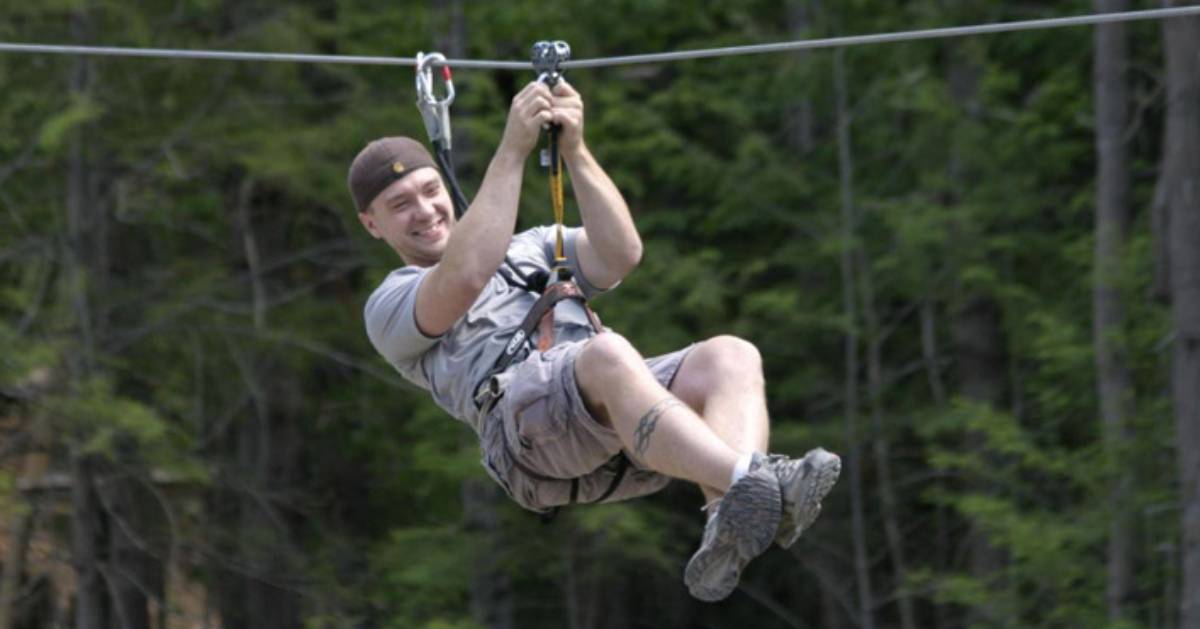 Chances are, if you're vacationing alone you're not afraid of going on an adventure. What better place to do this than at Adirondack Extreme Adventure Course? Check out crazy obstacles and challenges with zip lines, rope bridges, Tarzan swings, and more as you spend hours maneuvering from tree to tree.
There are six courses for adults with more than 130 obstacles and two giant Tyrolean zip lines. You certainly won't be bored here! This is what vacations are made of - seeing new sights and experiencing new activities. Visit their website and make a reservation today!
Discover more rope courses and other extreme adventures in Lake George »»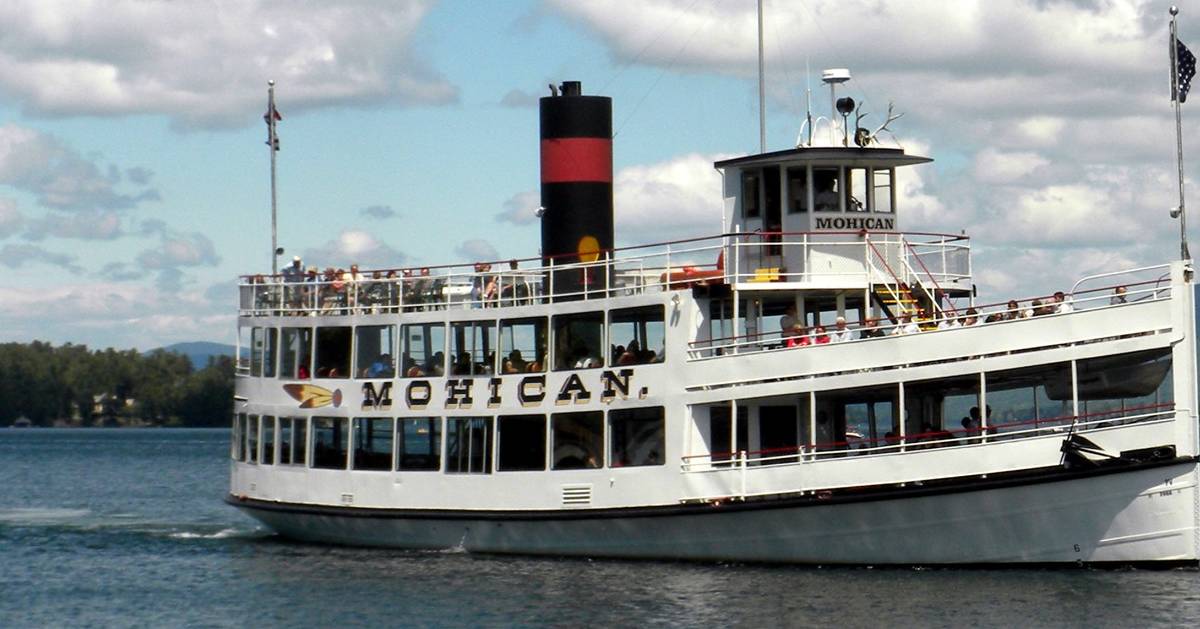 Experience Lake George the way it was meant to be - on the lake! The Lake George Steamboat Company has three cruise ships and extensive options of different kinds of tours. You could even do a complete full-length tour of the entire 32-mile lake on their 105-year-old Mohican - the oldest continually operated and inspected boat in the country!
Just because you're travelling alone doesn't mean you need to spend the entire vacation alone - take a cruise and strike up a conversation with others on the ship. Locals enjoy these cruises as much as tourists do, so you might just meet someone who can give you even further suggestions on exciting and fun things to do in Lake George.
Find more chartered cruises on the lake »»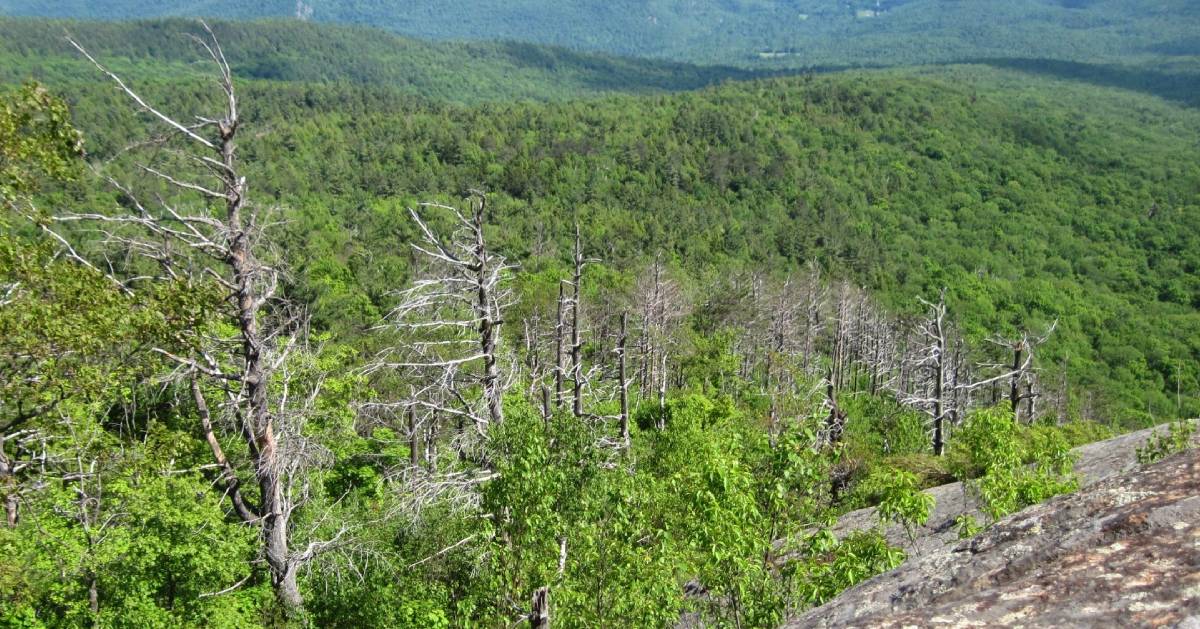 Sleeping Beauty Mountain is a gem of a hike on the east side of Lake George. It's rated as moderate with a few steep swichbacks, and it offers a stunning view of Lake George and the surrounding Adirondack mountains from the 1,300-foot summit.
*Always remember to be extra cautious when hiking alone: be prepared and alert at all times, and always let someone know of your plans and your expected return time.
Check out the Lake George Hiking Guide and find more hikes »»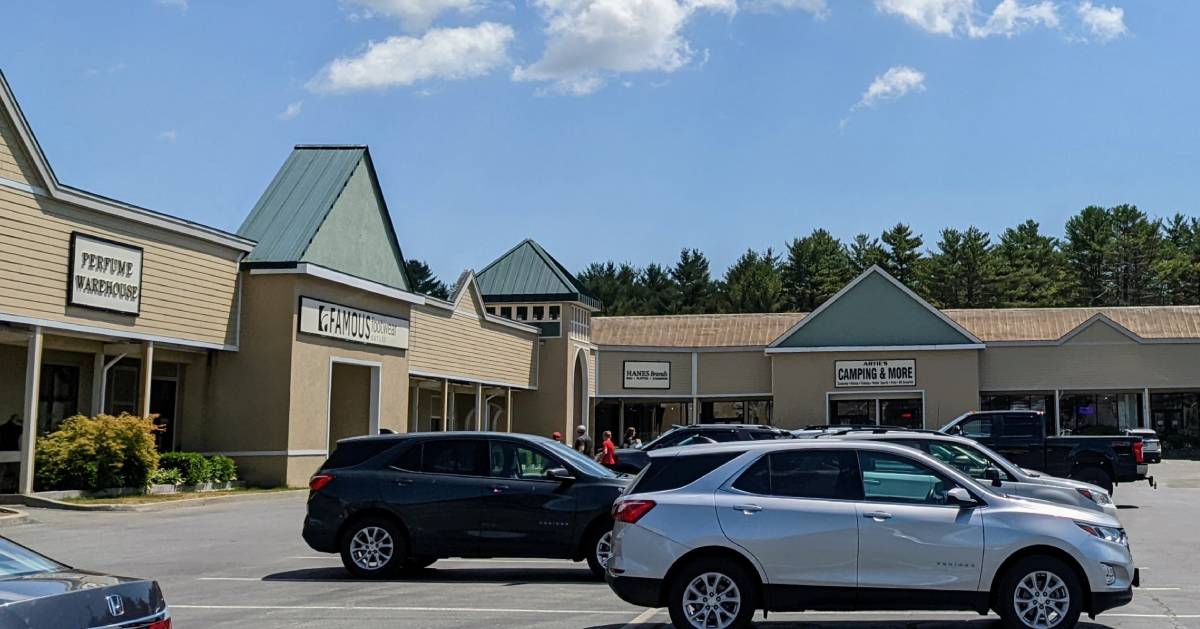 Shopping alone means you can go where you please and take as long as you want without worrying about a companion! Go ahead and try on 15 pairs of pants - no one is waiting for you checking their watch. Browse, linger, and stroll along at your own pace.
The Factory Outlets of Lake George are a shopping staple in the region you'll definitely want to hit up before you leave town - and, they're open all year round. Check out stores like the Coach Factory Store, Harry & David, Adidas, and Yankee Candle.
Bonus tip: Consider staying at the Country Inn and Suites Lake George, which is close to the outlets. You'll be just a short drive from all the shopping centers and other major attractions in the area.
See more shopping options in Lake George »»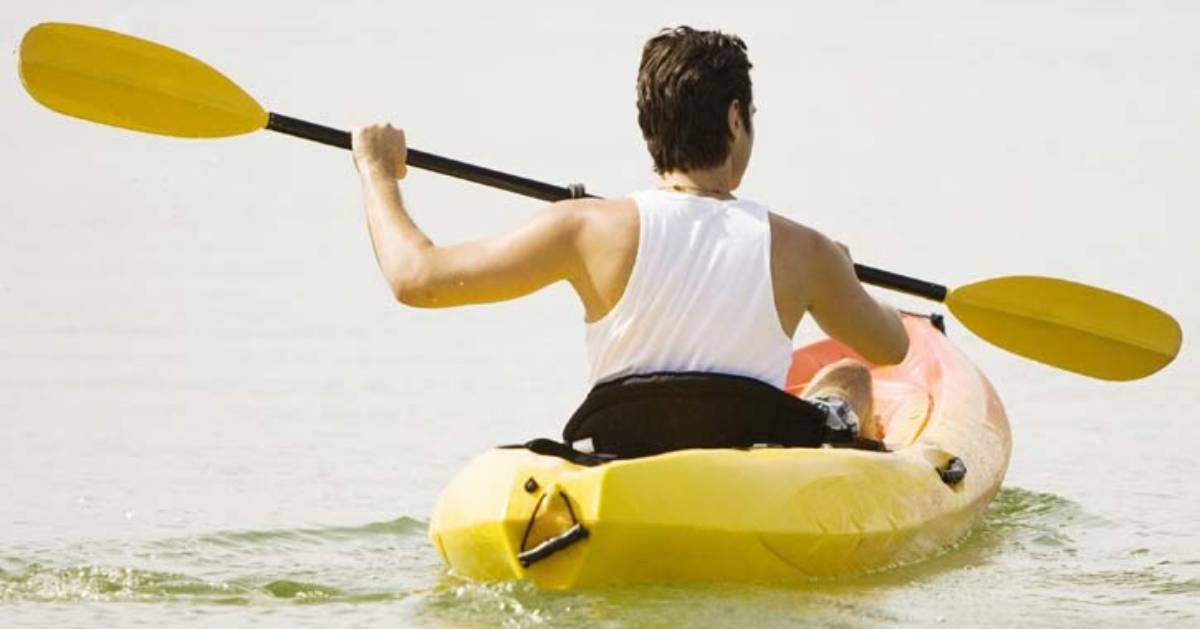 The staff at Lake George Kayak Company are all long-standing members of the outdoor recreation industry with extensive experience in managing outdoor adventure programs and education. You'll be in good hands if you decide to take a guided kayaking tour with this fantastic organization - they also do guided hikes! If you're looking for a guided kayaking or hiking tour simply call ahead to make a reservation.
Prefer to hit the waters alone, or just need a brush up on kayaking pointers? They offer rentals and lessons as well.
Find more options for kayaking, rafting, tubing, and paddleboarding »»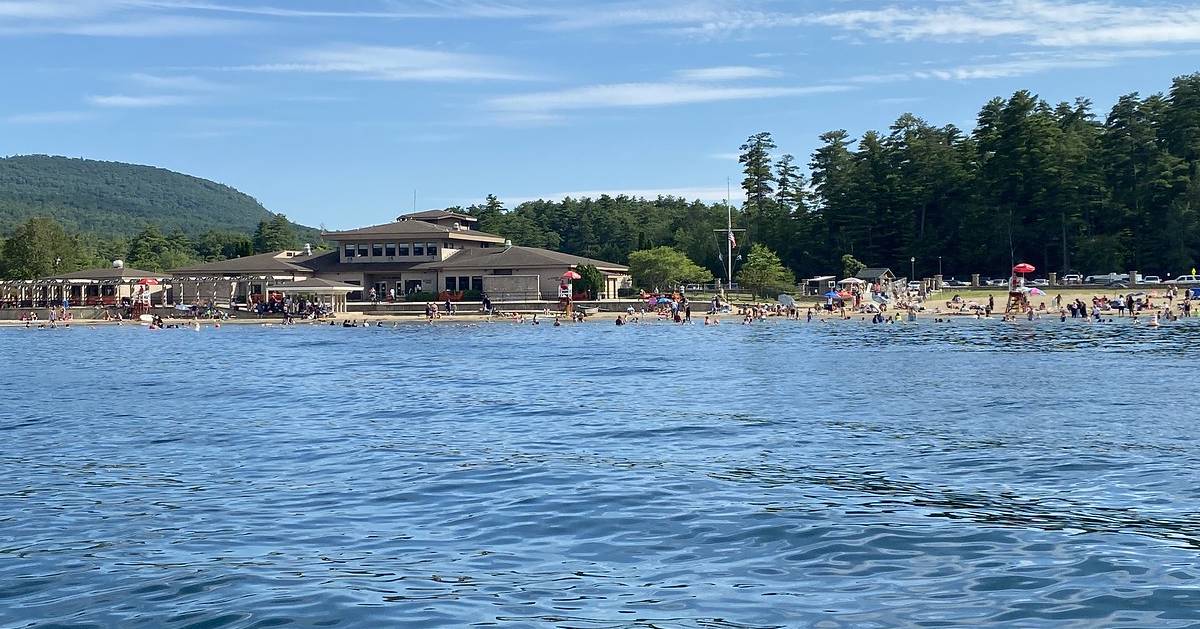 Go to the beach solo and you can sunbathe, take a dip in the pristine waters of Lake George, read that beach-read novel you've been meaning to get to, or simply lay back in your beach chair and people watch. Or, you could even channel your inner kid and build a sandcastle!
Million Dollar Beach is great for people watching, sunbathing, and there's a snack bar on the premises. It's free to enter, and $10 to park.
The best part of beaching it up in Lake George? You get a great view of the gorgeous Adirondack mountains.
Browse more beaches in Lake George »»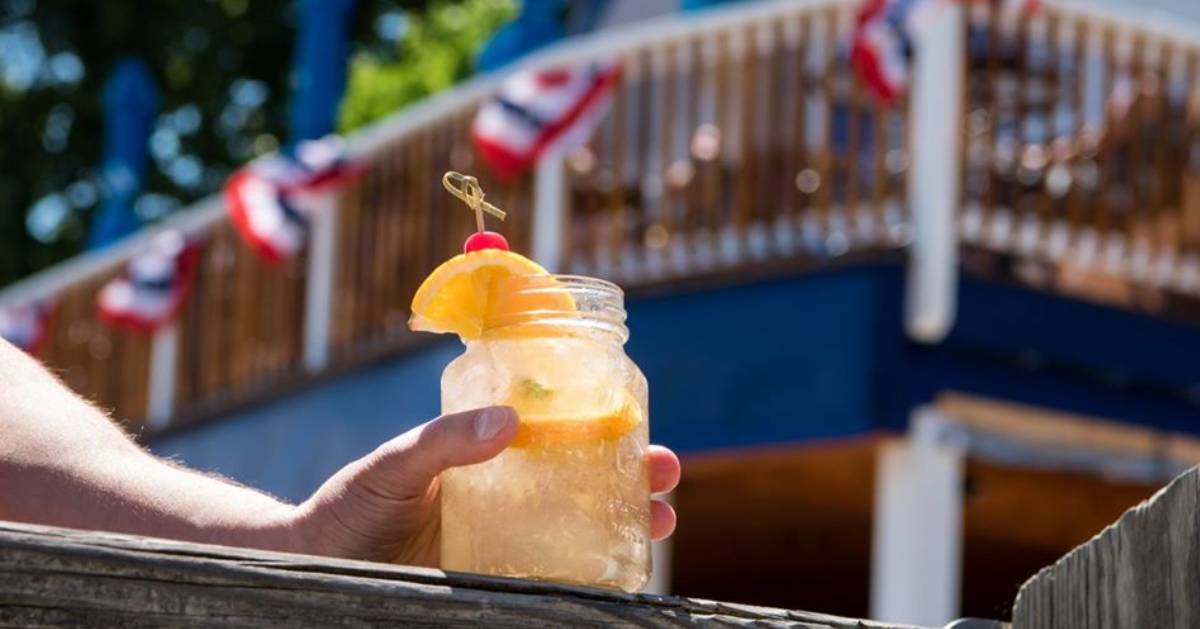 After a day of hiking, kayaking, shopping, or whatever your activity of choice is you might be in the mood to wind down and have a cocktail. Lake George is the perfect place to enjoy lakeside drink.
The Lake George Beach Club has two outdoor patio decks, a roomy bar area, and is known for hosting some of the best bands and musical artists in the area. Not to mention, that spectacular view of the lake! Relax on their deck or at their bar and enjoy the sights, scenery, and music as you unwind from your day's excitement.
Check out more great places in Lake George for lakeside drinks »»