7 Great Places on Lake George for Lakeside Drinks, Day or Night
Editor's Note: This information is current and up-to-date as of July 23, 2020 at 10:10am.
Looking to enjoy a drink along the spectacular shores of Lake George? The following hotspots are excellent for cold beverages lakeside during the day, and they also come alive at night. Enjoy lakeside drinks any time of day or evening!
Rooftop Cabana Bar at Surfside at the Lake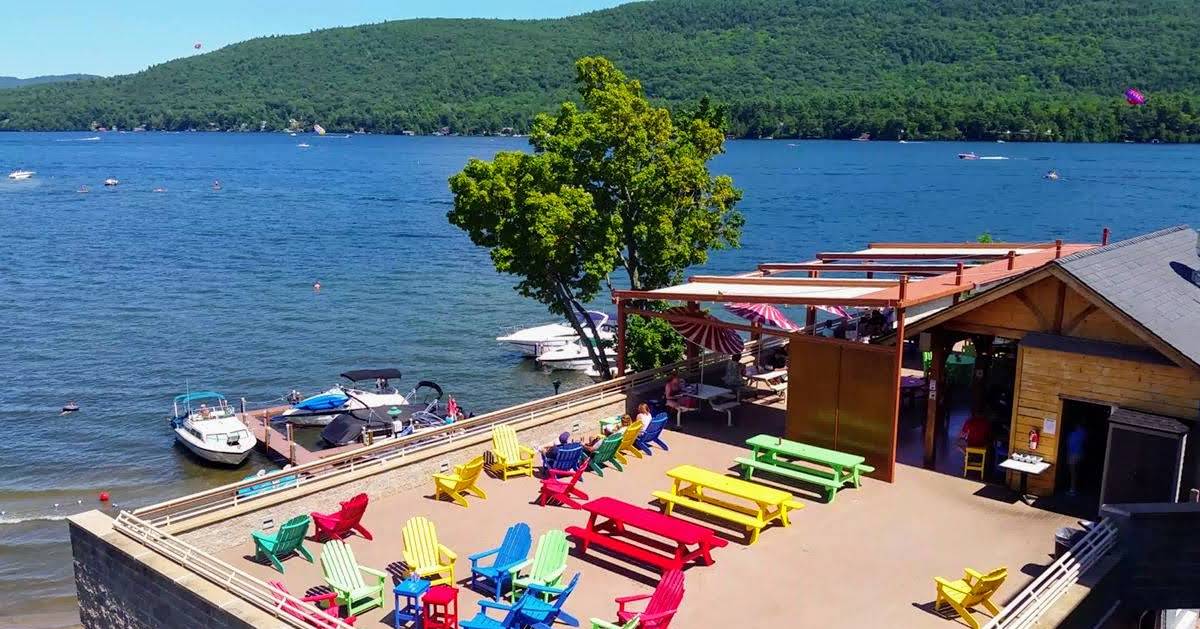 This hidden gem offers panoramic views of Lake George, a variety of food from charbroiled steaks to house burgers, and a number of specialty drinks, martinis, and "island oasis frozen drinks." You'll definitely want to make a stop at The Rooftop Cabana Bar! Bonus: The retractable roof allows for lakeside dining in all weather.
The Rooftop Cabana Bar is open through Labor Day, 12pm to 10pm. Food is not served after 9pm. The bar is subject to close without notice - call ahead to inquire at 518.668.2442.
View the Cocktails & Drinks Menu
Boardwalk Restaurant & Marina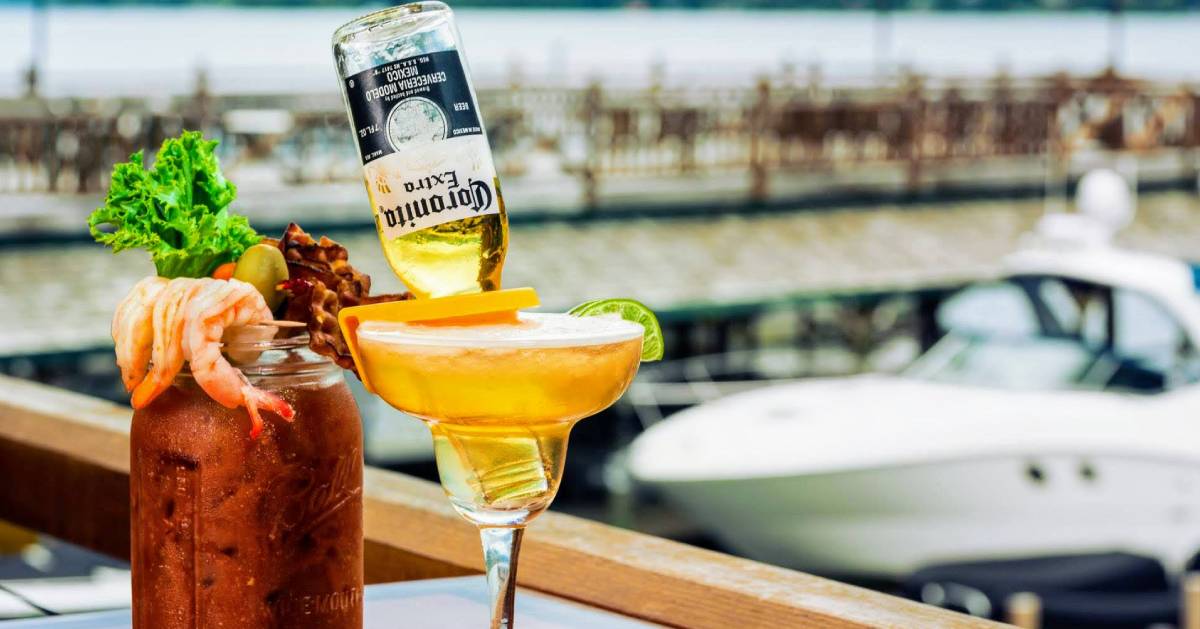 The Boardwalk Restaurant is the only restaurant in Lake George that offers over-the-lake lakeside seating! They have both formal and casual dining options, and and largest public boathouse deck on the entire lake. The Boardwalk Restaurant's upstairs dining area is open Wednesday through Sunday from 11am to 9pm.
Lake George Beach Club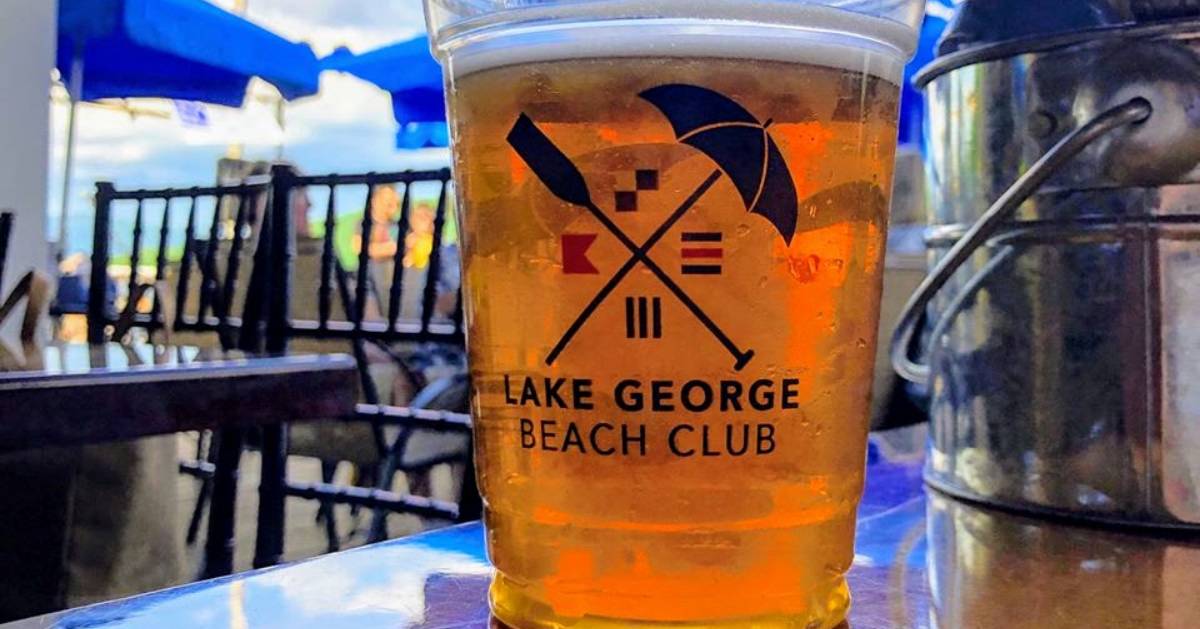 Enjoy great food and drinks right on the waterfront at the Lake George Beach Club! This restaurant is the perfect place to eat, drink, and have a memorable night on their deck overlooking the lake.
While the Lake George Beach Club typically has live music and a lively nightlife scene, this year they are closing daily after dinner service. They're hyper-focused on providing a safe and pleasurable dining experience for guests.
The Boathouse Restaurant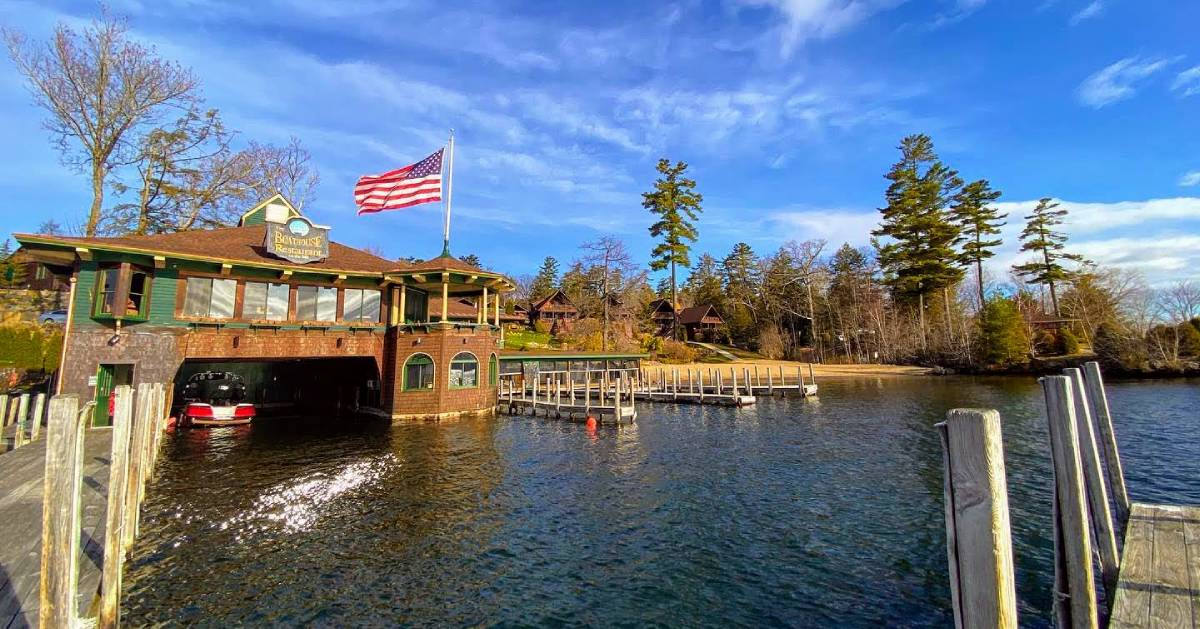 The Boathouse Restaurant located at The Lodges at Cresthaven believes that great food must be accompanied with a great view. Try one of their amazing appetizers like the tie-die for Dutch Pretzel sticks, along with your lakeside beverage. The indoor and outdoor bars feature a large selection of draft and craft beer, specialty cocktails, frozen treats, and thoughtfully selected wines.
This gem on Lake George is now accepting reservations for dinner service; please call 518.668.2389 between the hours of 12pm and 9pm. They cannot accept parties more than 10 in the dining room for regular dinner service at this time. Parties with more than 10 are encouraged to email lgboathousedining@yahoo.com to dicuss options. Lunch service remains first come, first serve, and runs daily from 12pm to 4pm.
View Gallery of Boathouse Photos
King Neptune's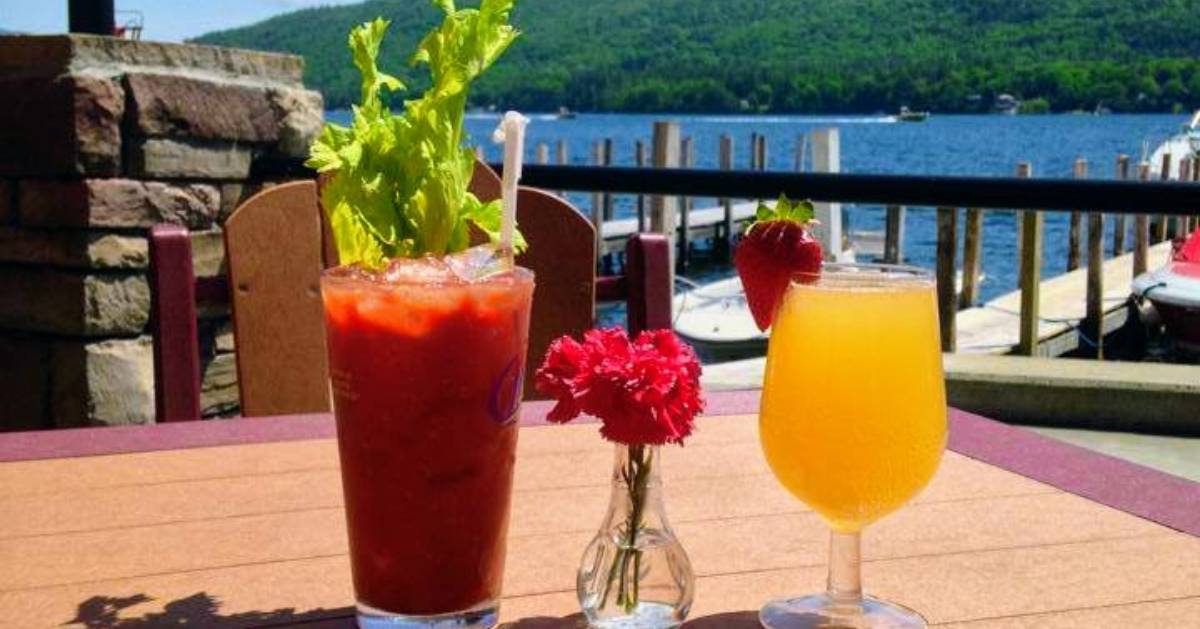 Choose from a large selection of microbrew beers and a pub menu for lunch or dinner at King Neptune's. This restaurant features three bars on three different levels, plus a rooftop deck and a lakeside patio! While there won't be any bands performing this year they do still have acoustic music on their deck every weekend. They're open for lunch and dinner daily.
Shoreline Restaurant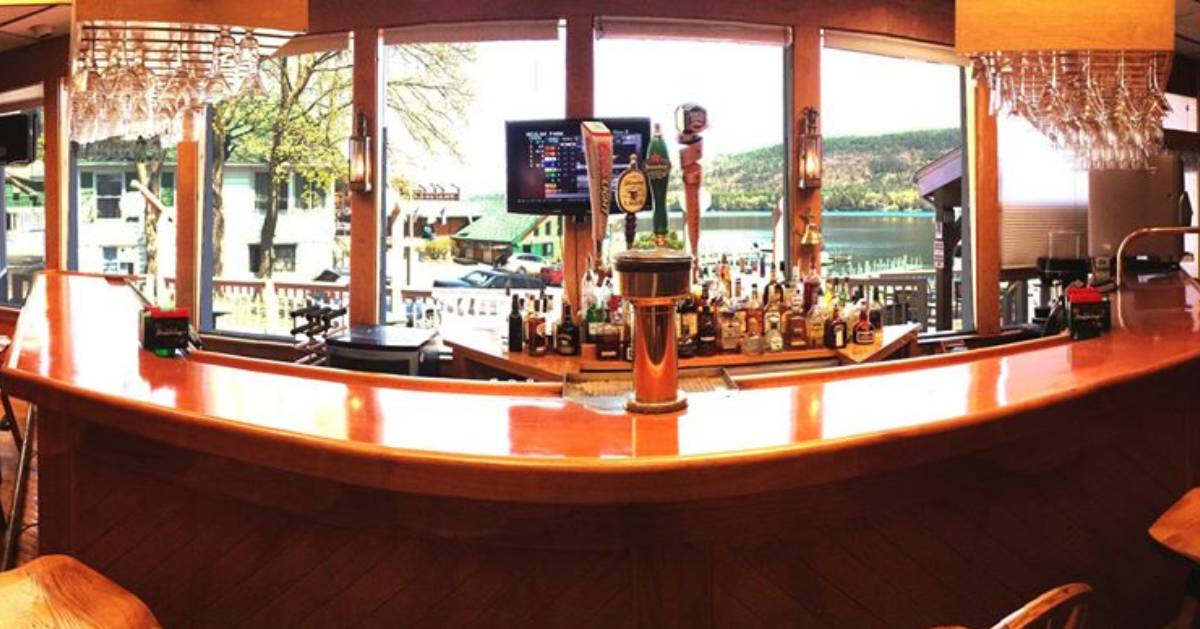 See breathtaking views of the lake at the Shoreline Restaurant as you enjoy a refreshing drink with a scrumptious meal. Views are enjoyed from their covered deck or glass enclosed lounge. The restaurant is currently open Thursday to Sunday, 11am to 9pm through Labor Day. Guests are encouraged to check their website for updates or call ahead.
Christie's on the Lake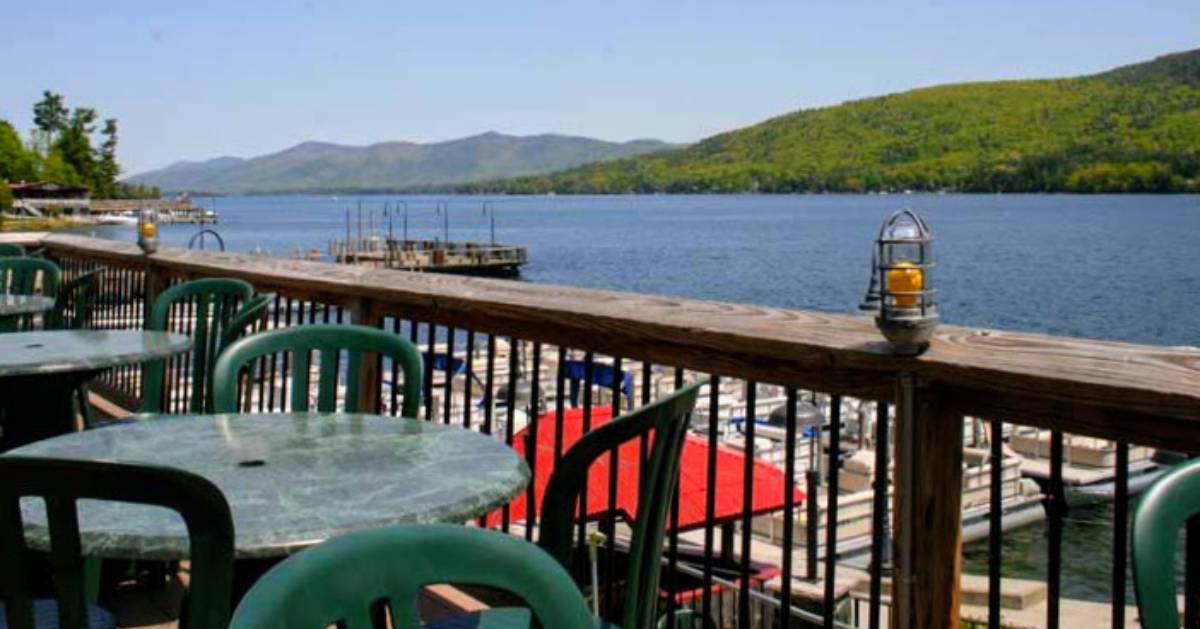 Christie's on the Lake has two outdoor heated patios, a fantastic view of the lake, and an extensive wine list and daily drink specials to choose from. Pair one of their many specialty cocktails or an ice cold beer with a burger - new this year they're offering the Hawaiian Burger with Swiss and pineapple. Christie's on the Lake opens daily at 11am. Call for the latest hours and info: 518.668.2515.