See Lake George's Fall Foliage From a Different Perspective
Sponsored by: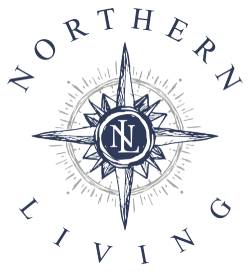 Experience Luxury Lodging on the Lake
Northern Living is a vacation home property management company with the most luxurious vacation rentals in the Lake George area. They offer lakefront properties with direct lake access, game rooms, and more! Book your unforgettable vacation now! Learn More »
The Lake George area is a fantastic place to see fall foliage. From the Adirondack Mountains to the lakeshore, there are endless trees putting on a fiery show. This fall, break outside of the box and try out some non-traditional methods for leaf peeping. Here are some ideas to help you plan a fun, unique foliage-filled adventure:
Giddy up! What better way to fully embrace nature's beauty than atop a majestic horse? Hit the trails and enjoy scenic views of fiery red, orange, and yellow leaves.
Check with local horseback riding outfitters to find out their ride schedules during the fall. This is a perfect activity for couples to enjoy together, or the whole family. Mountain View Rocking B. Ranch is 10 minutes from Lake George, open daily, and they take walk-ins.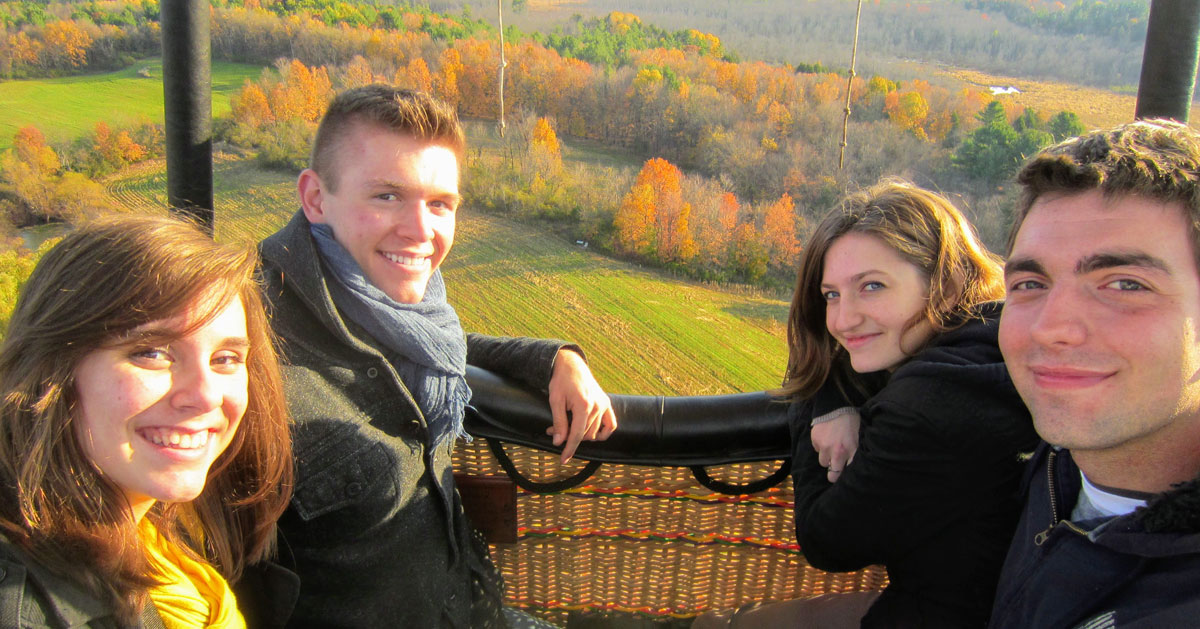 For truly awe-inspiring, panoramic views of the fall foliage, book a hot air balloon ride. From the basket of a hot air balloon, you'll be able to see the Adirondacks, Vermont's Green Mountains, and even Saratoga depending on your flight path. Adirondack Balloon Flights by SunKiss Ballooning offers hot air balloon rides in Lake George, the Adirondacks, Saratoga, and Albany regions.
Get a Panoramic View From Gore's Gondola Rides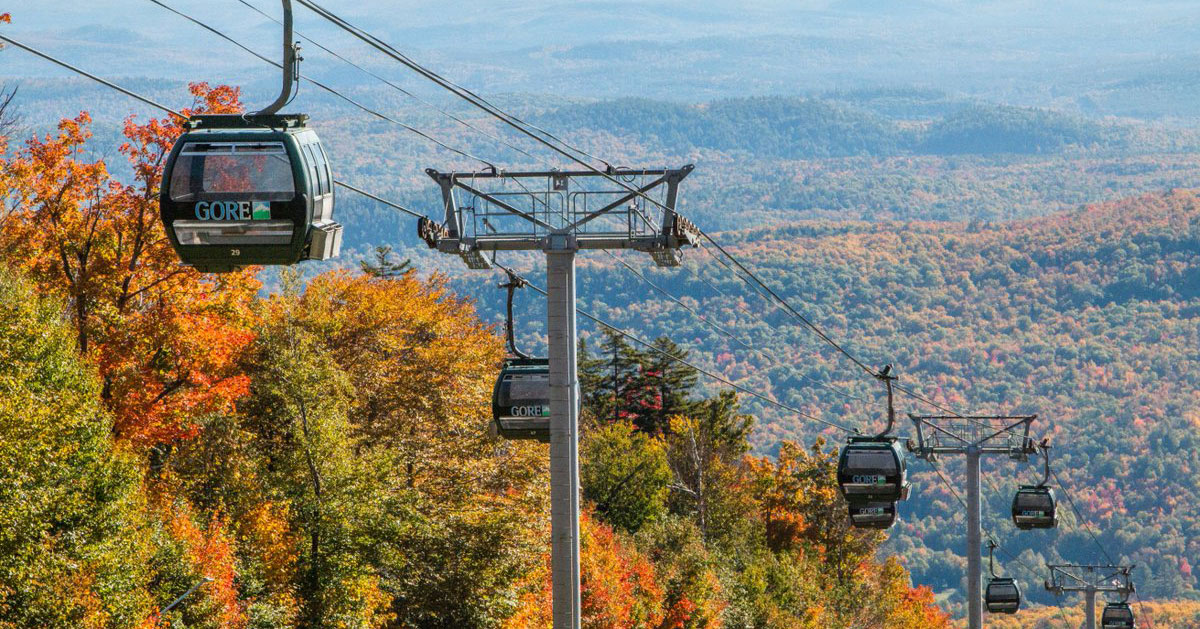 As you ascend Gore Mountain in a gondola, you'll be surrounded by the vivid hues of the deciduous trees. The mountain provides 360° views of the southern Adirondacks and High Peaks which have some of the best foliage in the northeast. You might also check out West Mountain for scenic chair riding.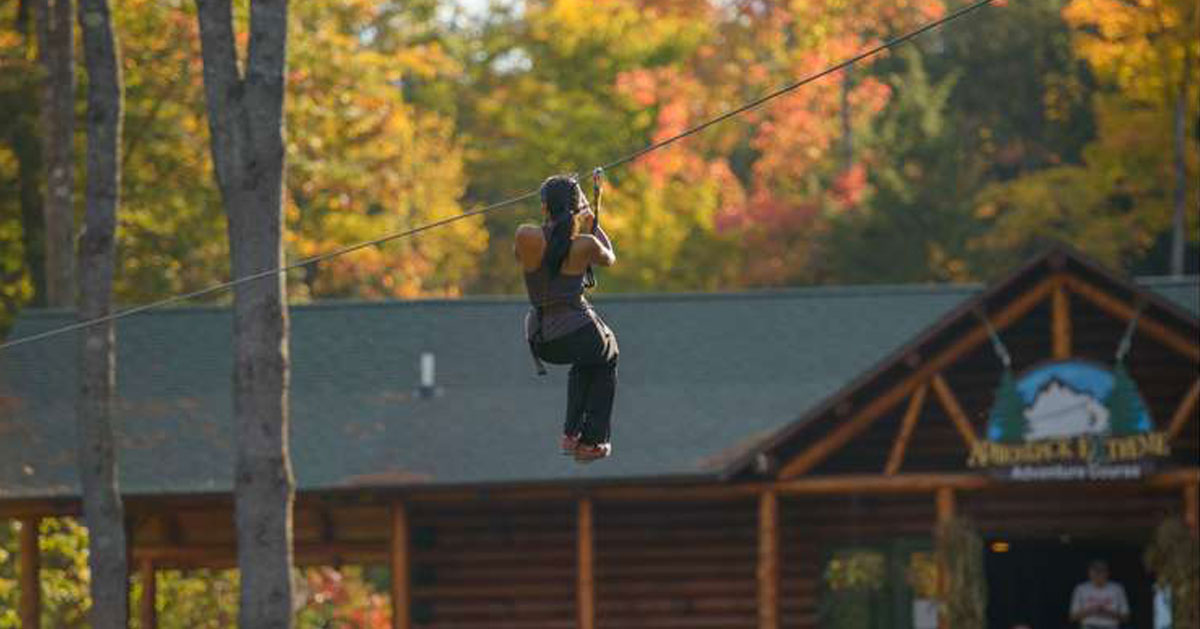 Fly through the forest set ablaze with color for an unforgettable experience. Ziplining is a great way to get thrill-seeking friends and older kids on board with leaf peeping. Check the hours of individual companies that offer ziplining - many area courses are open weekends through October. Adirondack Extreme in Bolton Landing is typically open through the first week of November.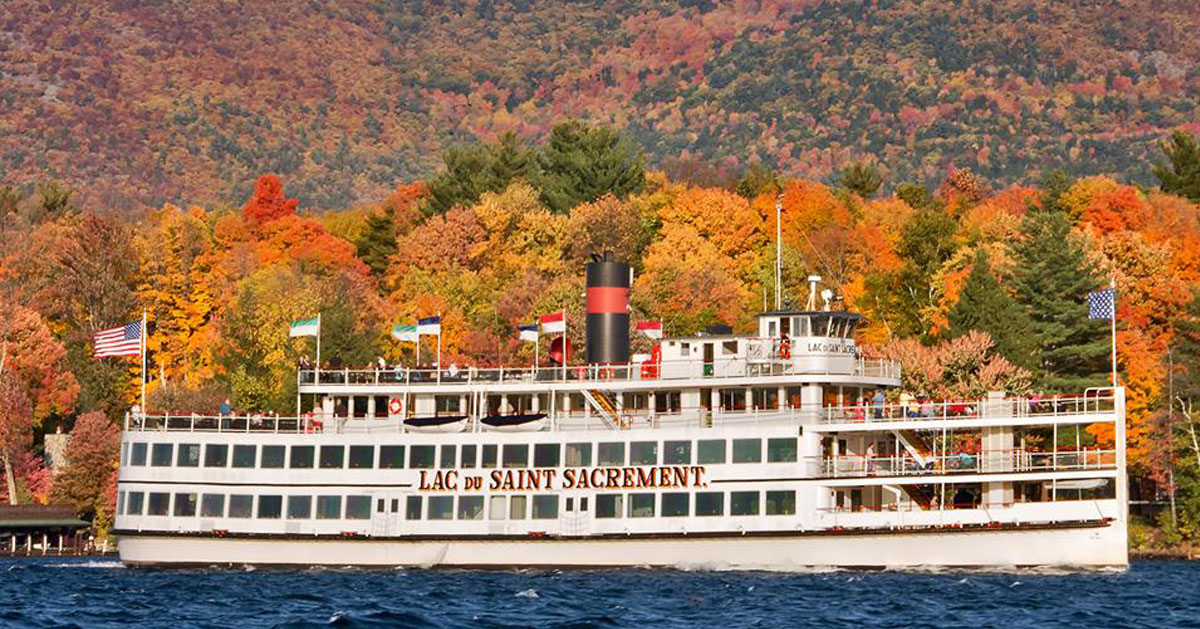 If you're not one for propelling yourself on the water, have someone else do the driving. Book a private boat charter and ask your captain for insider tips for the best views with plenty of time to stop and admire the vibrant colors.
Another option is taking a boat cruise with a company like Lake George Steamboat Company or Lake George Waterfront Cruises. There are a variety of cruises including brunch and lunch cruises that offer scenic views all along the lake.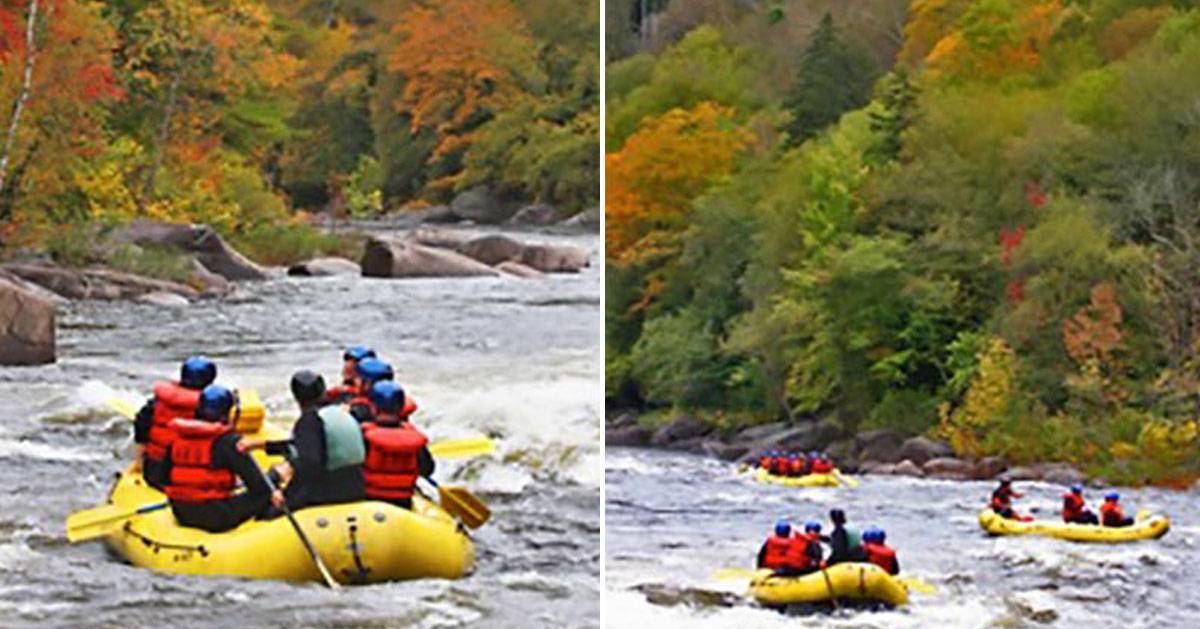 Whitewater rafting in the fall offers a unique leaf peeping experience. You'll find yourself immersed in the stunning foliage as you conquer the river's rapids. Many rafting outfitters provide a meal during or after your trip, offering even more time to take in the splendid scenery. Adirondack Adventure Center in Lake Luzerne offers whitewater rafting, and typically offers guided tours through early October.
If you're not up for conquering rapids, consider renting a kayak for a paddle along the area's serene lakes and ponds.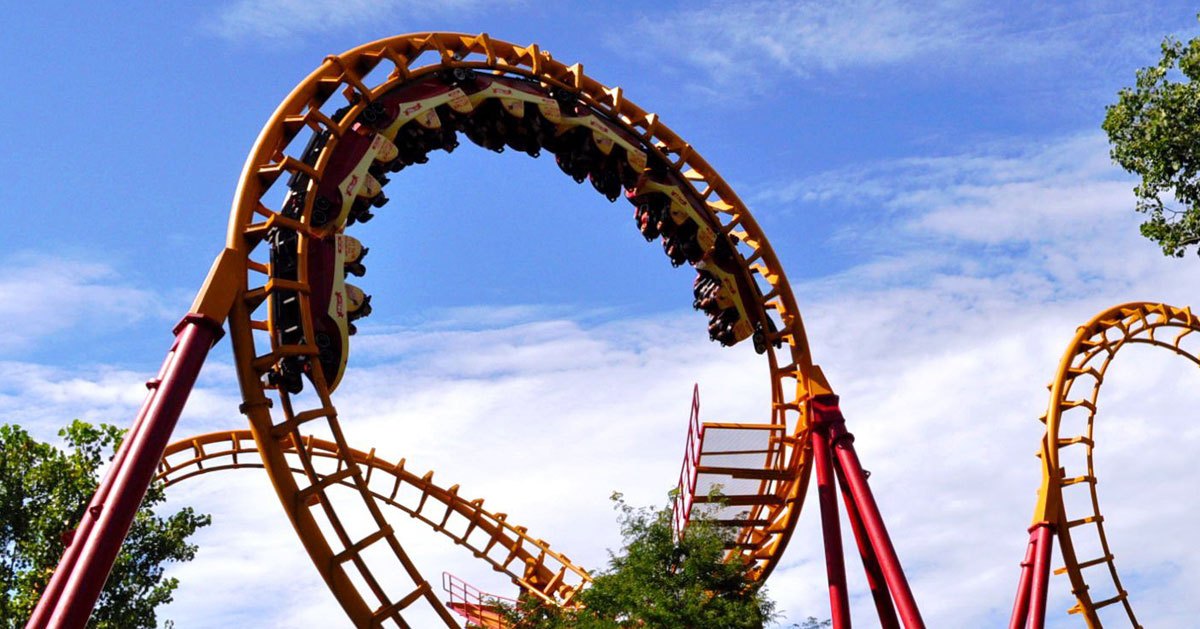 Get your adrenaline pumping while you take in breathtaking views of the changing leaves. Some of the best views can be seen from Sasquatch's drop tower and Flashback as they slowly lift you up above the trees. The Great Escape is typically open weekends in the autumn through October for fall fun and Freight Fest.
« Back to the Leaf Peeping Guide