How to Survive an Outdoor Winter Event When You'd Rather Be Inside
Sponsored by: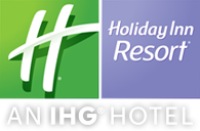 Stay and Play at Holiday Inn Resort Lake George
Enjoy year-round comfort at the Holiday Inn Resort at Lake George. This award-winning hotel features premium amenities, a restaurant, and various on-site activities. It's prime location makes it easy to enjoy every moment Lake George has to offer. Learn More »
Layer Up Those Warm Winter Clothes
Well, you've been talked into it again. Your kid or significant other or parent or friend (or maybe even you!) has the brilliant idea to go to an outdoor winter event. You'd rather be indoors with your blanket, book, and hot tea, but you're committed and you're going to the Winter Carnival, Winter Realm, an ice bar, or maybe even an ice fishing derby! Here's how you can get through it - and still have fun.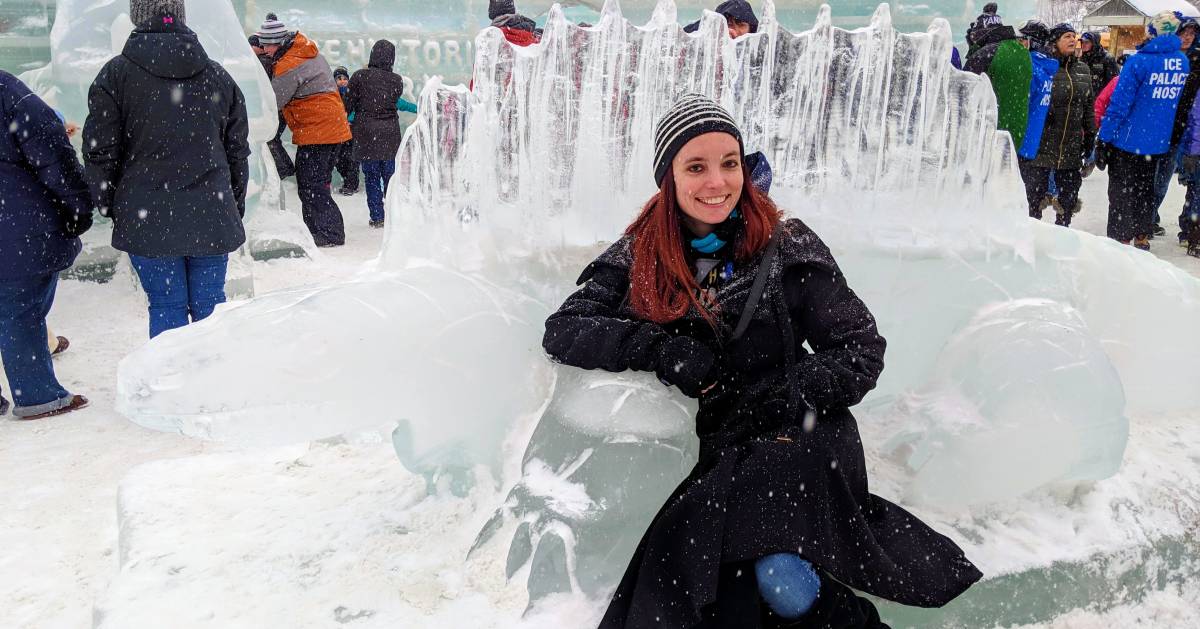 This might go without saying, but we always see at least a few people at winter events dressed more for style than for the weather. But you know what's fashionable? Not getting hypothermia, and you do that by layering up. Long, thick socks. Maybe two pairs of socks. Maybe long underwear. A hoodie or sweater under your coat. A decent, heavy coat. Scarf. Hat. A balaclava or ear muffs.
Pro tip: Mittens. They're not just for kids. Did you know that mittens actually keep your hands warmer than gloves? Your fingers generate more heat when they're not separated from each other by fabric. If you need the extra dexterity of gloves, consider layering a thin pair of driving gloves under your mittens for extra warmth.
Bring a Warm Beverage With You (Or Purchase One at the Event)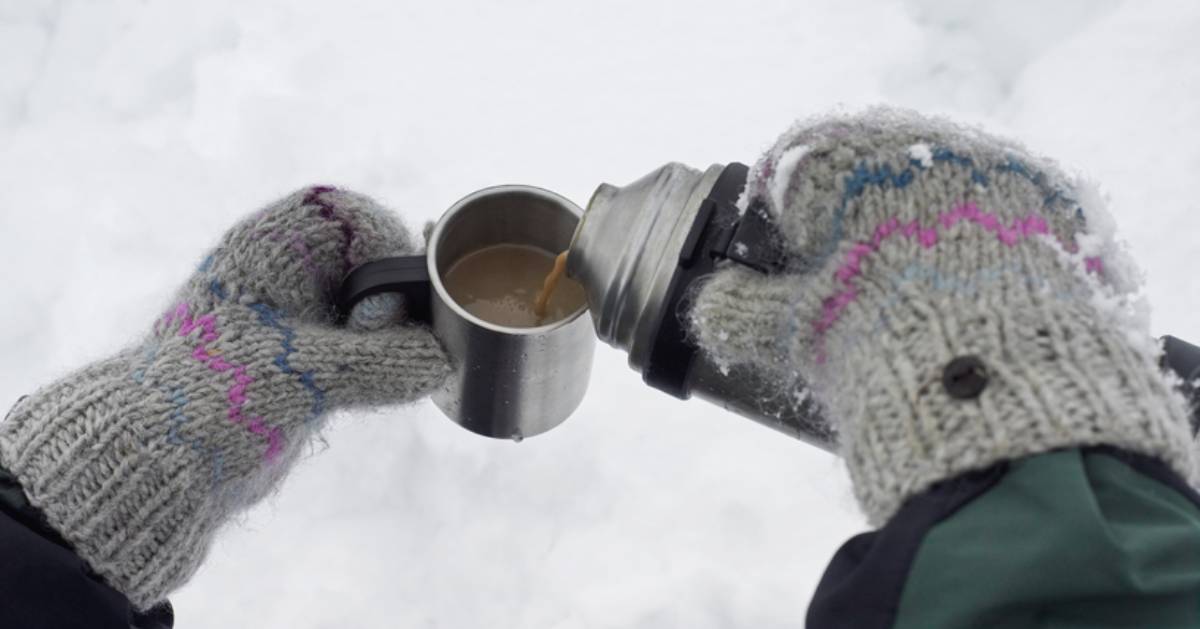 While coffee is the traditional warming beverage for many, consider hot chocolate or cocoa, tea, or even soup. Invest in a high quality thermos that will keep your hot drink at the right temperature. Oddly, it's easy for us to sweat when wearing a lot of layers, even in frigid weather, and folks often forget to drink enough water in the winter. With a warm beverage you'll stay both toasty and properly hydrated so you can enjoy the event.
Pro tip: The Lake George Winter Carnival has a Hot Chocolate Bar at Shepard Park Beach during late afternoon/early evening. The cost is $5. Or, grab a little something from one of our favorite coffee spots in Lake George, Caffe Vero.
View Caffe Vero's coffee menu »
Scout Out Places to Warm Up Before You Go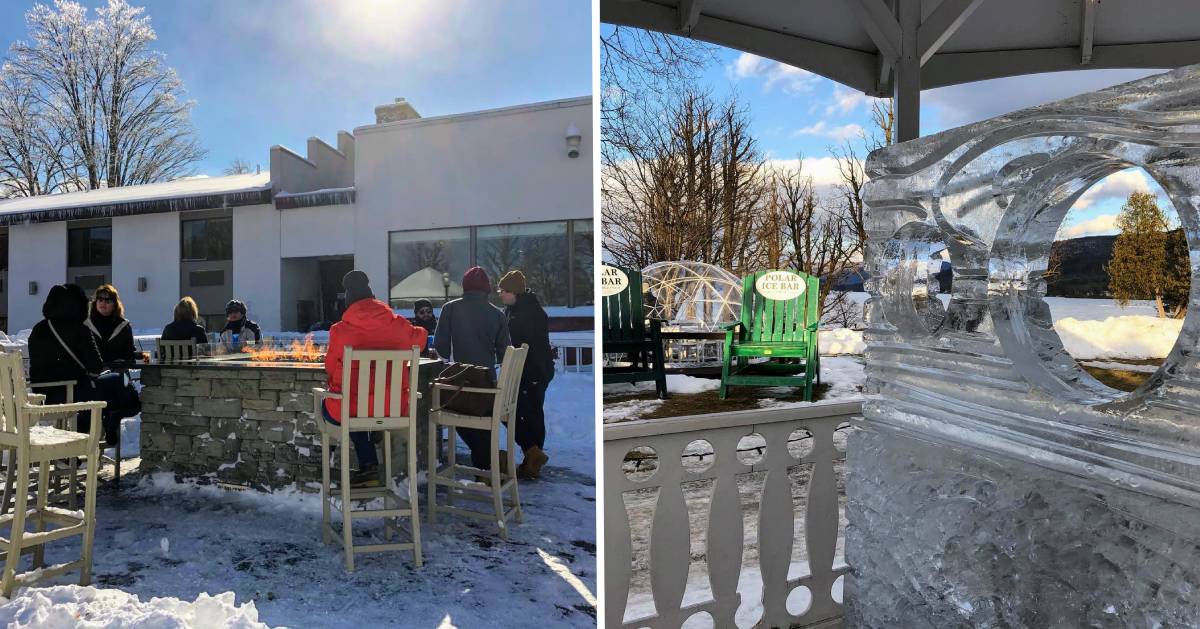 Check out the area around where the event is held and figure out places where you can pop in and warm up. Many outdoor events have a bonfire or a spot to warm up.
The Glacier Ice Bar at The Sagamore, for instance, allows guests to warm up by the fireplace at Caldwell's Lounge. Outdoor bonfires, indoor fireplaces, and anywhere with heat are the spots you'll want to scope out!
Pro tip: There are tons of cozy bars in the area, some with fireplaces! Maybe you can stop by one on your way home from an event.