A 48-Hour Winter Itinerary for the Lake George Region
Sponsored by: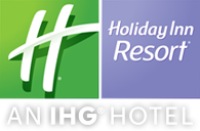 Stay and Play at Holiday Inn Resort Lake George
Enjoy year-round comfort at the Holiday Inn Resort at Lake George. This award-winning hotel features premium amenities, a restaurant, and various on-site activities. It's prime location makes it easy to enjoy every moment Lake George has to offer. Learn More »
Friday Night: Check Into One of the Area's Top Hotels & Look Forward to a Pleasurable Stay
Exquisite dining options from breakfast to dinner and shopping hotspots that include the classics as well as an all-encompassing store you might not know about - these are what to expect from our 48-hour winter itinerary for Lake George! But don't worry, we do get you outdoors so you can stay active too.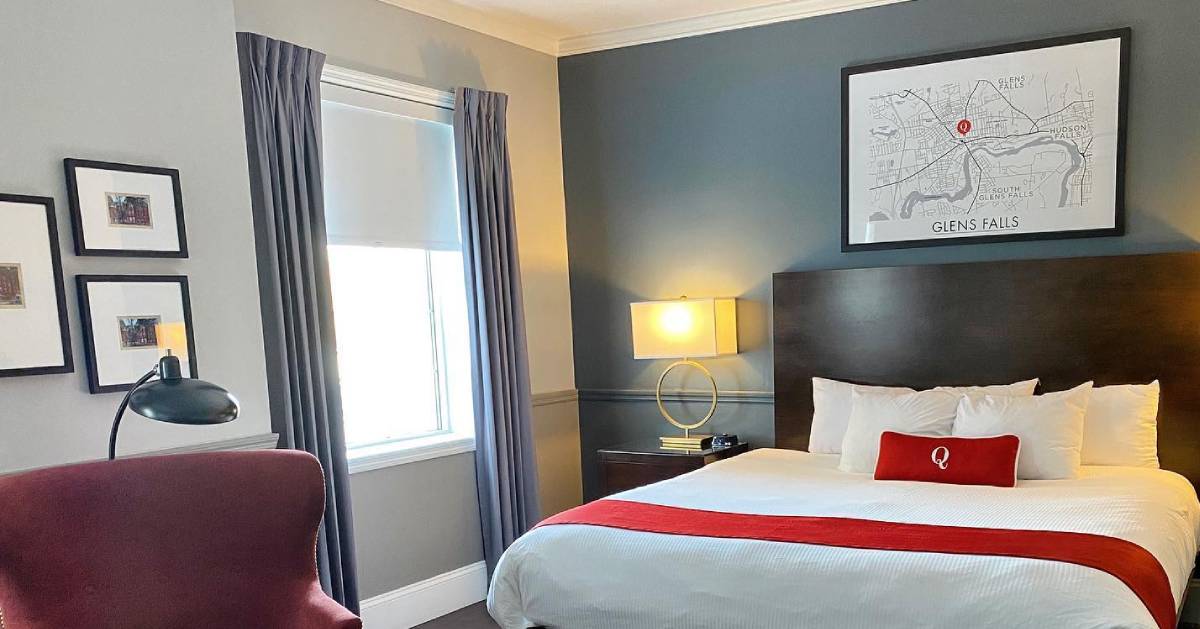 Set up home base for your weekend getaway at The Queensbury Hotel in Glens Falls, just outside of Lake George. Our itinerary takes you through Lake George, Queensbury, Glens Falls, and Fort Ann, and this is a perfect central spot.
This highly rated, historic-yet-modern hotel will take great care of you, from the hospitality of the skilled staff getting you settled in, to the cleanliness and near-tranquility of their elegant rooms.
SEE AMENITIES & BOOK YOUR ROOM
Saturday Morning: Head to West Mountain for Prime Downhill Skiing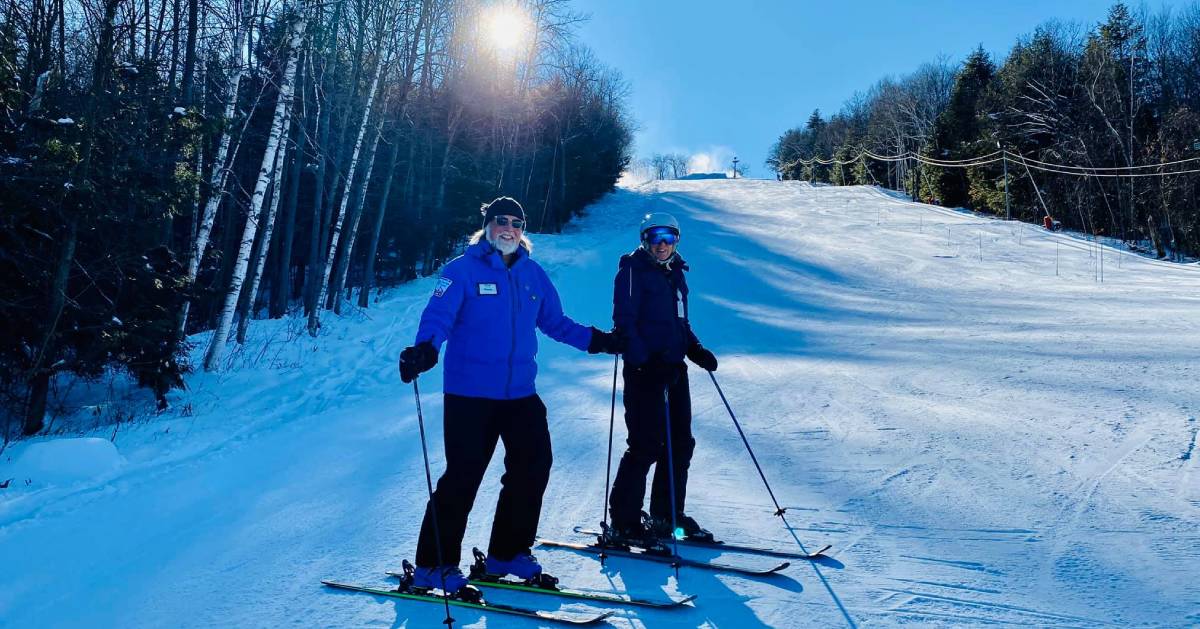 West Mountain, located less than 15 minutes away from the hotel in Queensbury, offers outdoor fun all year, but since you're visiting in winter, you'll get to enjoy the primary activity they're known for: skiing. Their enhanced snowmaking capabilities will ensure you have a snow-riffic time as long as it's cold enough. They're open starting at 9am daily throughout the season.
Alternative Morning Plan: A Winter Stroll on Easy Hiking Trails in the Area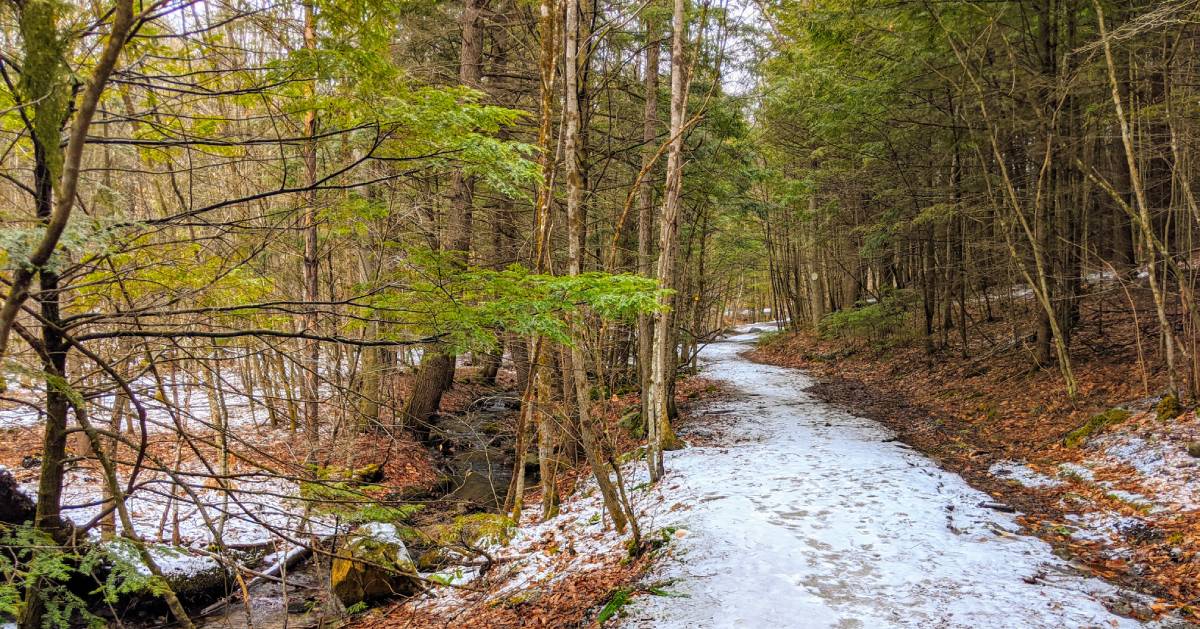 For those traveling to Lake George who are not keen on skiing, but perhaps would like to get outdoors to experience the natural beauty of the area (and get the heart rate up!), here's another idea: a winter walk at an area park, preserve, or hiking trail.
Gurney Lane Recreation Area in Queensbury, pictured above, offers a mix of hiking, mountain biking, cross-country skiing, and snowshoeing trails. Rush Pond Trail is another great winter option, located near Gurney Lane. That trail is 2.6 miles and also welcomes hikers, mountain bikers, cross-country skiers, and snowshoers.
Saturday Afternoon: Get Brunch or Lunch & Check Out a Quaint Gift Shop at The Silo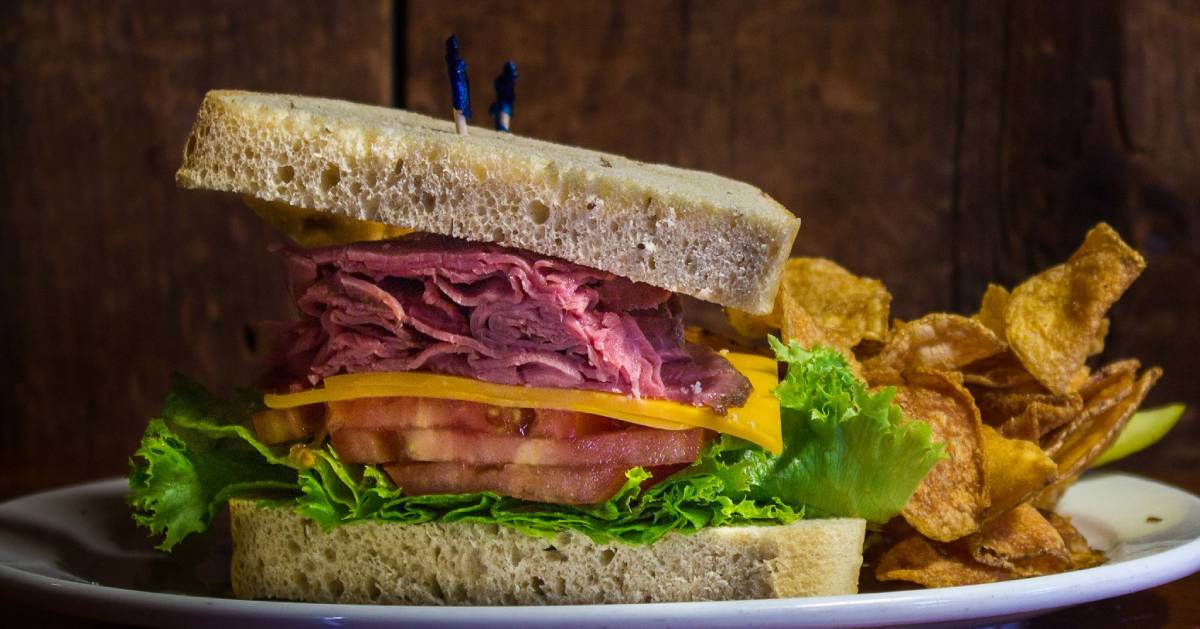 Photo provided
You can't miss the Silo Restaurant & Gift Shop while driving along on Aviation Road in Queensbury - you'll see the silo and barn! This inviting establishment with Adirondack vibes has a restaurant that serves up hearty sandwiches on gourmet baked bread with house-made potato chips; they also serve incredible breakfast items from 7:30am to 2pm (lunch is 11am to 2pm). You will have a tough time choosing!
Make sure to pop into their gift shop before you leave. You can browse three floors of local, handmade gifts, so grab a little something for someone back home.
Saturday Late Afternoon: Make Your Way to the Outlets for a Shopping Trip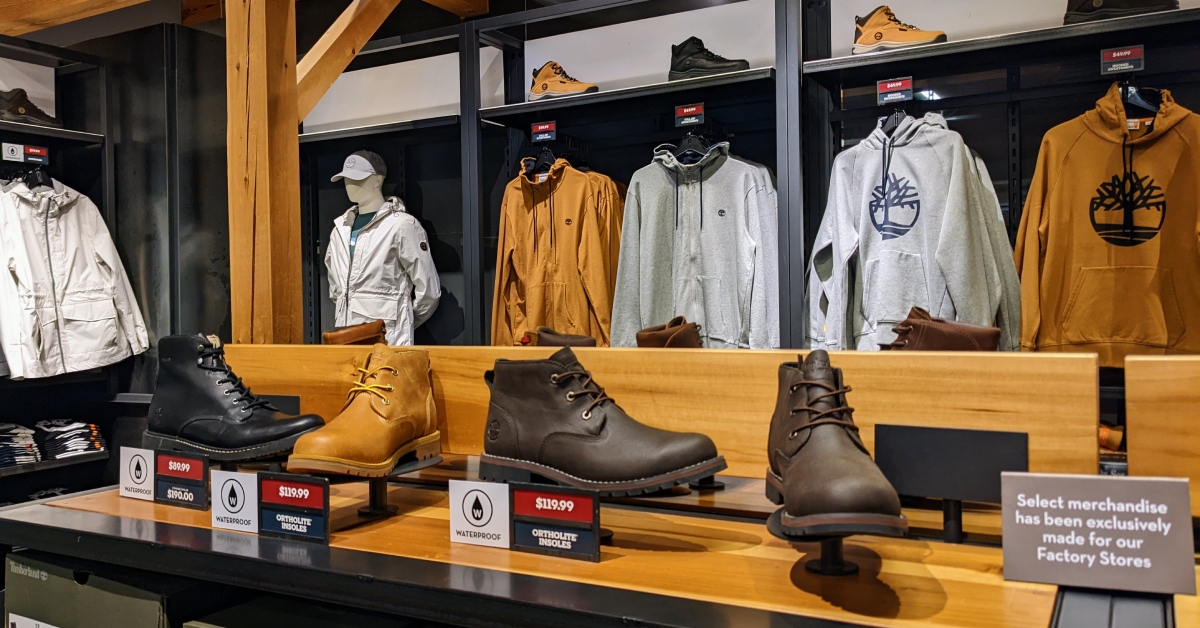 No trip to Lake George is complete without a visit to the Outlets, which are open year-round. Most folks simply refer to them as "the Outlets" but they technically contain four separate shopping centers: Adirondack Outlet Mall, French Mountain Commons, Log Jam Outlet Center, and The Outlets at Lake George East and West.
All in all, you're looking at dozens of stores with reputable brands like Timberland, Coach, Carters, J. Crew, Guess, Levi's, and Vera Bradley. You'll have another opportunity to get a gift for someone back home - or splurge for yourself, we won't tell.
BROWSE OUTLETS & PLAN YOUR TRIP
Bonus tip: If you ended up checking out Gurney Lane Recreation Area or Rush Pond Trail, these walking/hiking hotspots are about five minutes from the Outlets at Lake George. Just make your way east on County Route 23/Gurney Lane and you'll cross over the highway. Hang a left on Route 9, and you'll see the Outlets on both sides of the road shortly. In this case, you might skip The Silo this trip and instead check out Moose on the Loose Deli in French Mountain Commons for lunch.
Saturday Night: Make It Mexican at This Downtown Glens Falls Hotspot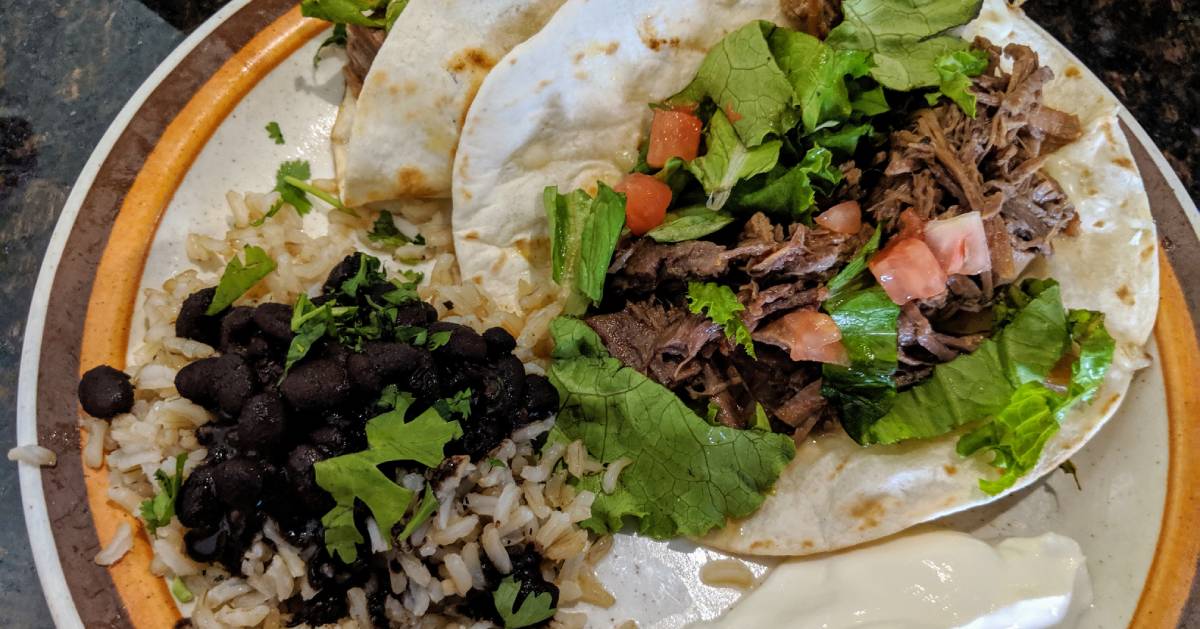 We promised this would be a weekend itinerary for both shoppers and foodies. We're setting you up for marvelous Mexican food Saturday night that will carry you through to your breakfast or brunch tomorrow morning (stay tuned for those details!).
Raul's Mexican Grill in Downtown Glens Falls is a two-minute drive (or five-minute walk, if it's not too cold out) from The Queensbury Hotel. They offer a variety of tacos from beef brisket to chorizo to jerk chicken; their margaritas are to-die-for, and if you can take the heat, you simply must purchase a bottle of their habanero sauce to take home.
Alternative Saturday dinner suggestion: Another option, if you're looking for a romantic or fine dining experience, would be to make a reservation with the fabulous Morgan & Co., which is right across the street from The Queensbury Hotel.
Sunday Morning: Take Advantage of Breakfast or Brunch at Park 26
Why would you not take advantage of the unbelievable breakfast or brunch offered by Park 26, one of The Queensbury Hotel's on-site restaurants? They're open from 7am to 11am on Sundays and you can choose from options like biscuits and gravy, a breakfast burrito, a two-egg or three-egg omelette, eggs Benedict, French toast, or buttermilk pancakes.
Sunday Afternoon: Embark on the Ultimate Shopping Trip to Walker's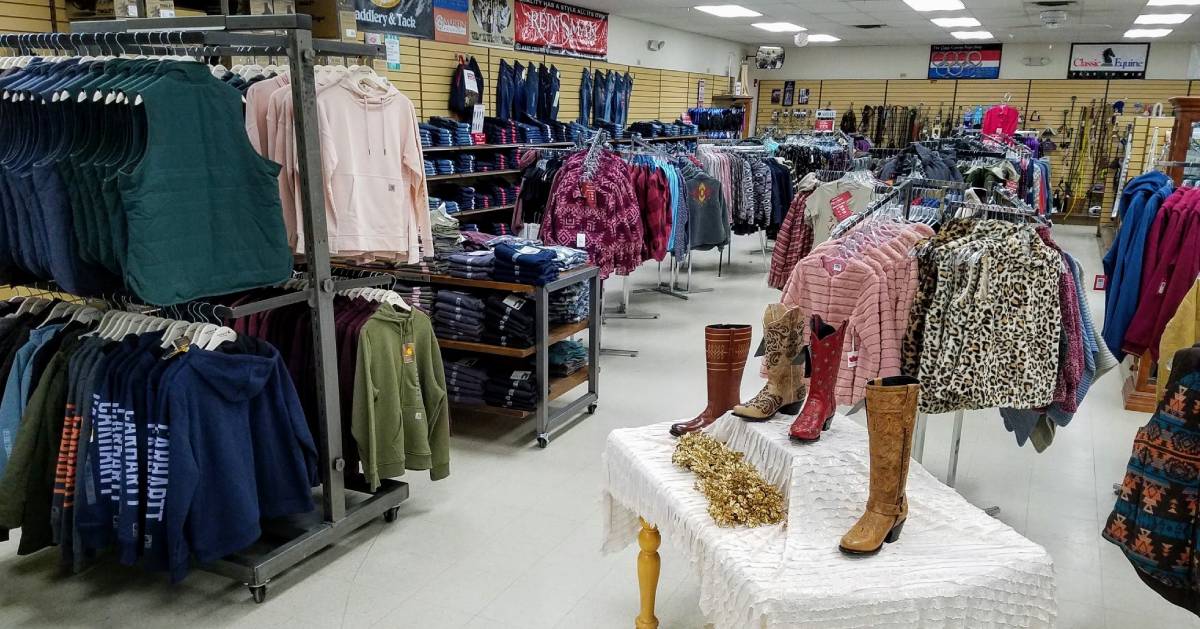 We have one more shopping opportunity for you before you head home. Reserve Sunday afternoon for a trip to Walker's Farm, Home & Tack in Fort Ann, just under 20 minutes from The Queensbury Hotel. You'll take a scenic drive through Washington County on Route 4 to this all-inclusive store that has a strong focus on Western apparel and farm/pet supplies, but offers so much more.
Think birdhouses and bird feeders, a massive selection of Carhatt clothes, more boots than you may have seen in one place, tons of toys for kids including the biggest selection of Breyer horses in the area, and more. Make sure to pop into their clearance room that can be found in the middle of the store to see if you can snag an additional deal or two. They are open 9am to 4pm on Sundays.
MARVEL AT THE AWESOME STUFF YOU'LL FIND
Sunday Late Afternoon: A Beer & a Bite at Battle Hill Brewing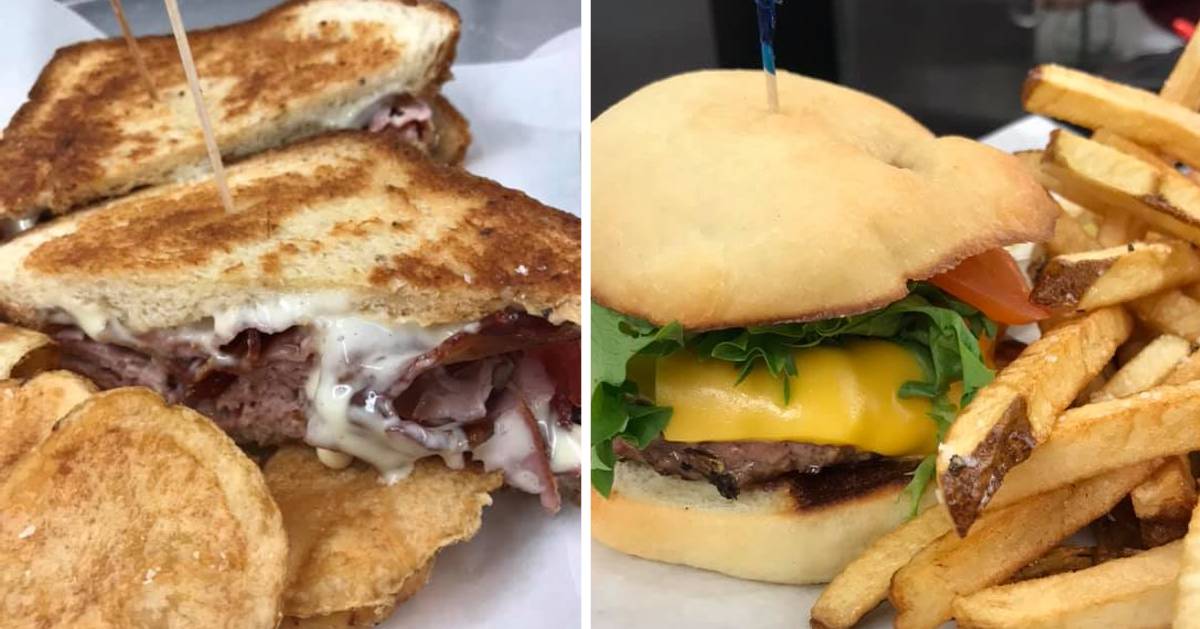 Two minutes up Route 4 from Walker's is Battle Hill Brewing Company, where we suggest you stop for a late lunch and perhaps a local beer before your weekend comes to an end. This brewery brags an impressive five star rating from Google reviews, which if you browse you'll see people rave about the food just as much as the beer (feel free to skip the adult beverages if you're heading on the road to go home right after your visit).
Their food menu includes a Farmers Platter with cheese curds from Argyle Cheese Farmer along with other local goodies. Folks love their loaded potato chips, and they have sandwiches, salads, and burgers. If it's extra cold out, ask your server for their soup or chili choice of the day, made fresh each morning. They're open 11:30am to 8pm on Sundays.
Enjoy your visit, and happy travels!