Beginning Hikers Deserve Great Views, Too! Set Your Sights on These Easy Lake George Hikes
Hiking in the Adirondacks is a truly sensational and often breathtaking experience. Veteran hikers spend their lives challenging themselves to the high peaks for personal satisfaction and as a badge of honor.
And then there's the rest of us.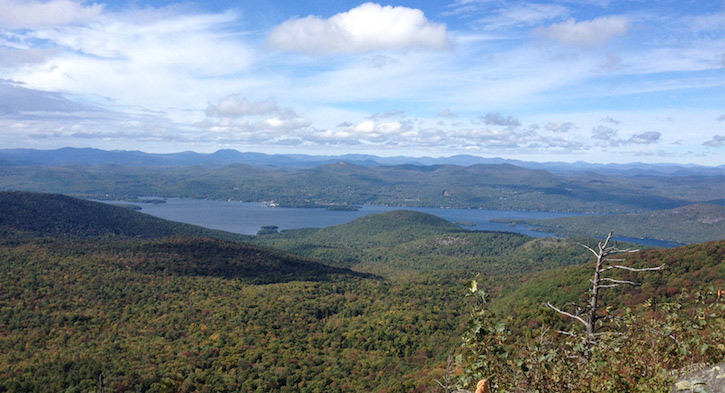 We're talking families with younger kids who won't be happy campers climbing up Buck Mountain; older outdoor enthusiasts with arthritic knees looking for easier ascents, or newcomers who want to test their mettle without becoming overwhelmed by steep switchbacks or hard-to-follow trail markers.
We surveyed some of our more experienced Adirondack hiking enthusiasts and came up with this selection of five trails. They're all different, but the common denominator is that they're suitable for beginners but deliver high reward.
***
Very Easy
Gurney Lane Park
118 Gurney Lane Road, Queensbury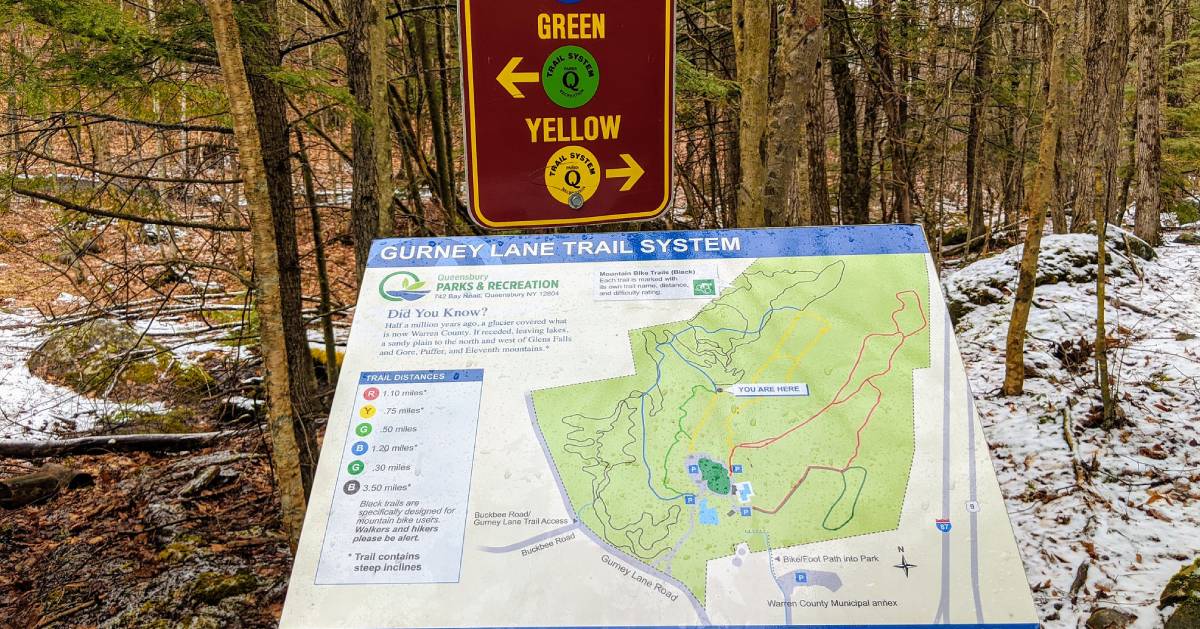 Here's a great place to start getting a feeling for what it's like to trail walk, especially for kids and newcomers to hiking. This Queensbury park spans 150 acres and includes 13 miles of trails.
The trails run anywhere from .3 miles to 1.1 miles, but the more distance you're ready to take on simply means combining some of these trails for a lengthier hike. Logging-road size trails are suitable for strollers.
There are also nature trails where kids can get a close-up view of plants, plus mountain biking trails, and trails for cross-country skiing and snowshoeing, so this is a great spot to keep in mind for outdoor fun in any season.
***
Easy
East Side of Lake George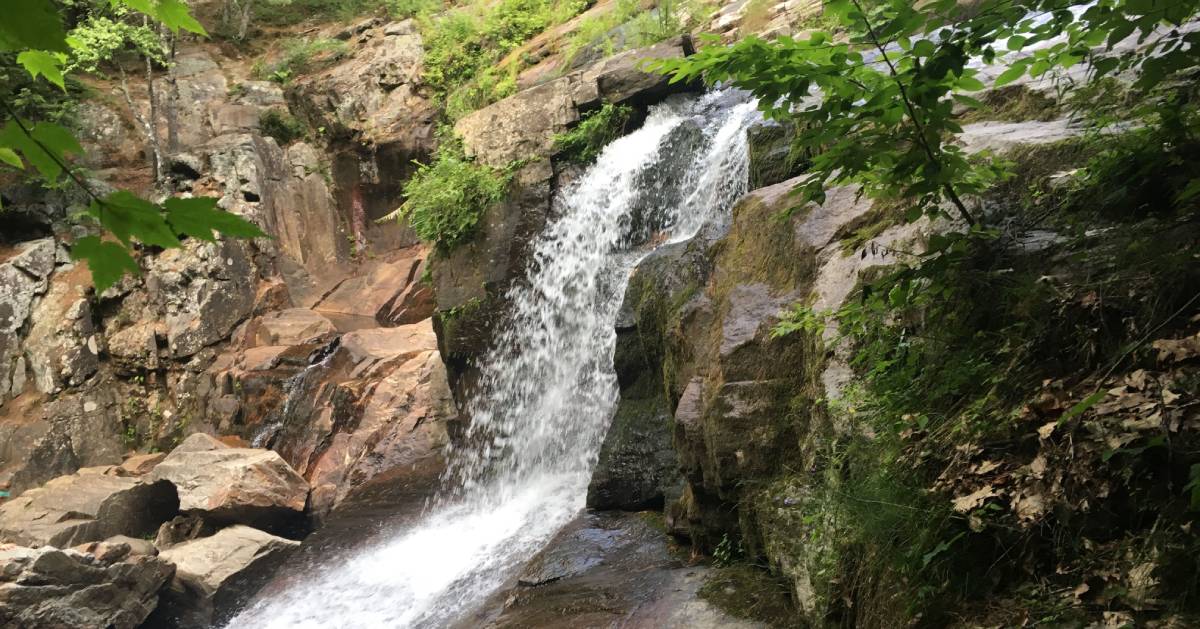 Shelving Rock Summit trail is a 1.7 up and back hike for a total of 3.4 miles. The generous width of this former carriage trail makes it great for families and large groups. It also is just enough hiking to feel like you've been out in nature but not overwhelming at about 1.5 hours round trip.
Shelving Rock Falls is a very short hike, and to reach the trailhead requires driving several miles on a gravel road. It's also 45 minutes from Lake George, so while it's a good family outing, travelers should understand the logistics of this destination.
The scenery through the woods is very pleasing, and the waterfalls are definitely enchanting for hikers of all ages, especially kids. The payoff is Lake George at the end of this trail, so it's a shame to not come prepared with snacks, picnic and bathing suit.
For directions to Shelving Rock Summit and Falls click here.
***
Moderately Easy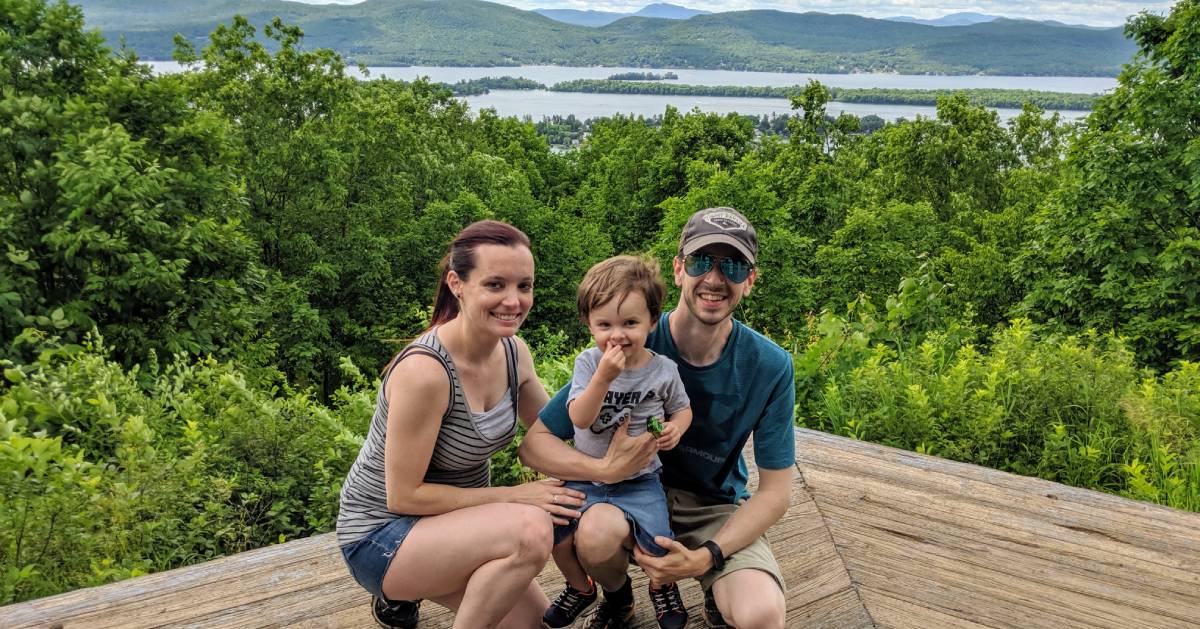 Fort Ann
What hikers love about this 3.4 mile trail is that it's close to Lake George Village (10-minute drive) and offers flora and fauna galore. There's a waterfall, and the hike ends in a gazebo that overlooks Lake George, where people have lauded the views. Plus, dogs are allowed.
This trail is popular for families with younger hikers, but remember: we're calling this moderately easy due to some steeper sections. Nothing overwhelming, but get ready for some inclines.
***
Moderate Short Hike
Bolton Landing
Don't let the 1.5 miles fool you: Pinnacle requires you to do a bit of uphill climbing, including two spots hikers there definitely call steep. But this is an incredibly efficient hike because it gives you a nice workout and heart-rate jolt while offering up a panoramic view of Lake George.
We're talking a 270-degree view that includes the Tongue Mountain range, the Narrows, Shelving Rock, Buck Mountain, the Town of Bolton, Dome Island, the Bolton Conservation Park and Trout Lake.
Dogs are allowed if they're on leash, and mountain bikes can use this trail, too. For more ambitious hikers, the Pinnacle trail connects to Edgecomb Pond and Cat Mountain, so there's a chance to lengthen this hike that alone can take around an hour. Caution is given for the steep drop at the summit's lookout point.
***
Moderate Longer Hike
East Side of Lake George
Hikers rave about this popular trail, which has two different starting points depending on where you park. That means it's either 5 miles round-trip, if you can drive the narrow road to the Dacy Clearing trailhead, or 7 miles if you opt for the Hog Town lot, which is larger and more easily accessible.
The general sense is that if you are up for a longer walk, just opt for the Hog Town lot because it's a flat walk to Dacy Clearing, so you can warm up and down. From Dacy Clearing, the trail is well-marked and offers sensational views of Lake George at the false summit.
If you really want to stretch this hike out, then add stops along a path to Bumps Pond, and then to Fish Brook Pond, before hooking onto the trail back to the parking area. This is a family-friendly trail where dogs are allowed to tag along.
***
The five hikes we've featured here are a mere sampling of great hikes for beginners in the Lake George area. There are plenty of others, including Hadley Mountain and Black Mountain, both of which have old fire towers.