The Pinnacle: A Moderate Trail With Panoramic Views of Lake George
The Pinnacle, just five minutes from Bolton Landing, rewards hikers with a summit showcasing a sweeping view of Lake George. The Lake George Land Conservancy acquired the 73-acre property and then sold it to the Town of Bolton in 2015; the town then donated a conservation easement to the LGLC for further preservation.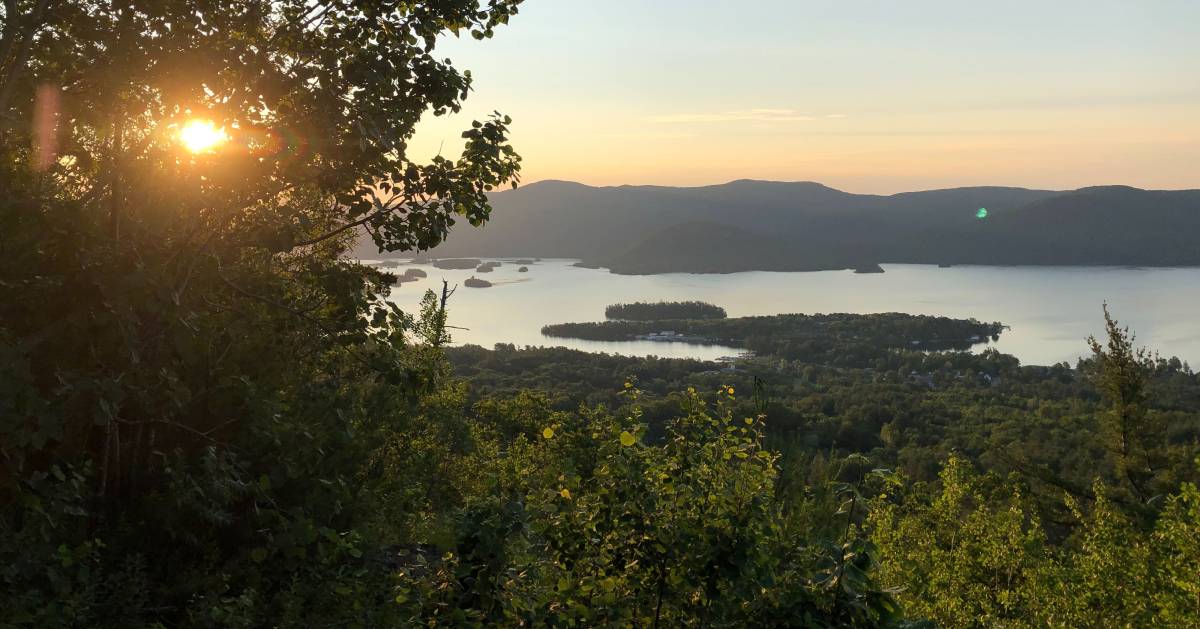 The 1.5-mile trail is rated as moderate, is accessible year-round, and is primarily used for hiking and mountain biking. Leashed dogs are welcome. Although it's a short trail, it does require some steep climbs, so you'll get a great workout from this journey.
When at the top, you can see a 270-degree view that includes the Tongue Mountain range, the Narrows, Shelving Rock, Buck Mountain, Sleeping Beauty Mountain, and more spectacular sights.
The Pinnacle Trail Parking Area is located at 141 Edgecomb Pond Road, Bolton Landing. You'll see appropriate signage to point you towards the lot. The red trail starts at the parking lot; please note there is private land close by, so stay on the marked trail and don't allow your dog to wander.
From there, the trail continues on a series of switchbacks for half a mile, then levels off for about another half mile. It makes a right turn off a dirt road onto a short trail to the lookout. Then, enjoy the views!