Unique Places to Propose in Lake George
You're ready to propose, but not sure where to do it... Where better than the Queen of American Lakes? Lake George offers scenic views, privacy, and - best of all - fun. Whether you are looking for a relaxed and romantic weekend getaway or a new adventure for you both, Lake George is the perfect place to propose.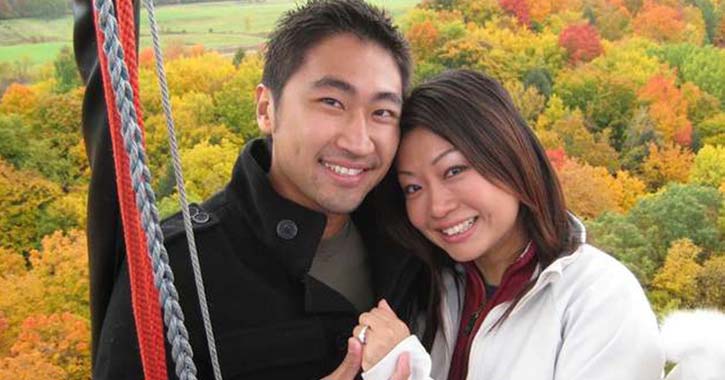 Where to Propose in Lake George, NY
Hot Air Balloon Rides - Hot air ballooning is very popular in and around Lake George. Every year hundreds of balloons are launched together at the annual Adirondack Balloon Festival in September, but you don't need to wait for September to schedule a romantic hot air balloon ride and proposal! See Lake George and the Adirondacks like you've never seen them before and propose while you're floating gracefully above your favorite landmarks.
Boathouse Bed & Breakfast - The only inn directly on the lake, the Boathouse Bed & Breakfast has breathtaking views, whirlpool tubs, in-room fireplaces, and lakeside balconies. If you are planning a private proposal for just the two of you, Boathouse Bed & Breakfast is the ideal proposal spot on Lake George.
Lake George Steamboat Company Cruise - Take a cruise on one of the Lake George Steamboat Company's historic steamboats and propose in the middle of the Queen of American Lakes. With picturesque views and an incomparable setting, a steamboat proposal is one neither of you will ever forget.
Private Island Proposal - Did you know if you book it early enough, you can have an entire island to yourself in the middle of Lake George? This proposal is going to require some planning, but if you're dedicated, you can definitely arrange to be the only campsite on the island.
Prospect Mountain - Prospect Mountain is one of the most popular hiking trails in Lake George, beginning on Smith Street in Lake George Village. The hike is 3 miles and can be quite difficult at points. If you love the views but want to make sure you and your partner look picture perfect - and not sweaty - for the engagement photos, you can also drive to the top of Prospect Mountain on the Veterans Memorial Highway. At the top, you'll not only find spectacular views, but also the remnants of the Prospect Mountain Cable Incline Railway. Both the views and the historic railway make for insta-worthy photo backgrounds.
Six Flags Great Escape - The Comet at Six Flags Great Escape is an original wooden roller coaster and the ideal proposal spot for amusement park enthusiasts. If the two of you love roller coasters and having fun, Six Flags Great Escape is the perfect place to celebrate your engagement in Lake George, NY.
Where to Propose Near Lake George
Gore Mountain - In the winter, there's no better place near Lake George to propose than Gore Mountain. Surrounded by stunning winterscapes as far as the eye can see, you and your partner will never forget getting engaged at the top of the mountain and then skiing together down to the lodge to celebrate. In the summer and fall, take a scenic skyride in a gondola and propose with all the splendor of the Adirondack mountains displayed before you.
Fern Lodge - Cuddle up together in the romantic suites at the Fern Lodge and turn your proposal into a proposalmoon. You'll love the romantic fireplaces for chilly evenings and relaxing two-person jacuzzi tubs for toasting your future happiness with bubbles and bubbly.
Natural Stone Bridge and Caves Park - Just a little north of Lake George, this park is full of picturesque places to propose. The park is open all year and even offers snowshoe hiking in the winter! If you and your partner are into the outdoors and interesting natural phenomena, this is the proposal spot for you!
Not sure Lake George is the right place to propose? Find the perfect spot in Albany, Saratoga Springs, or the Adirondacks!
You proposed in Lake George, why not get married here? Learn more about Lake George Weddings »