Insider Secrets: Hidden Fall Gems to See Stunning Foliage
Sponsored by: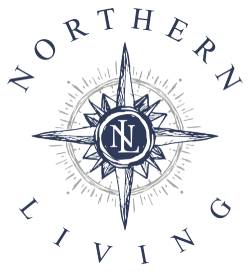 Experience Luxury Lodging on the Lake
Northern Living is a vacation home property management company with the most luxurious vacation rentals in the Lake George area. They offer lakefront properties with direct lake access, game rooms, and more! Book your unforgettable vacation now! Learn More »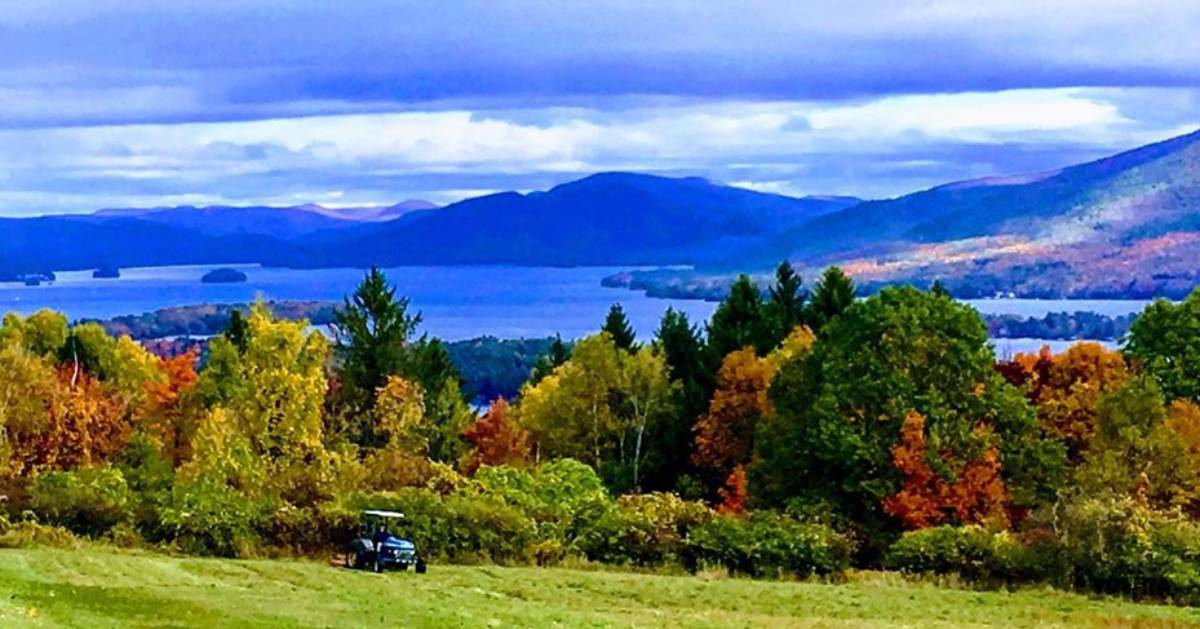 The Top of the World Golf Course on French Mountain offers one of the best view of foliage surrounding Lake George.
Find Hidden Fall Gems
Top Of The World Golf Course
"If you go to the Top of The World Golf Course, you can see the ENTIRE lake without having to spend time and energy hiking." - Jeremy Brown
View rates and details for the golf course »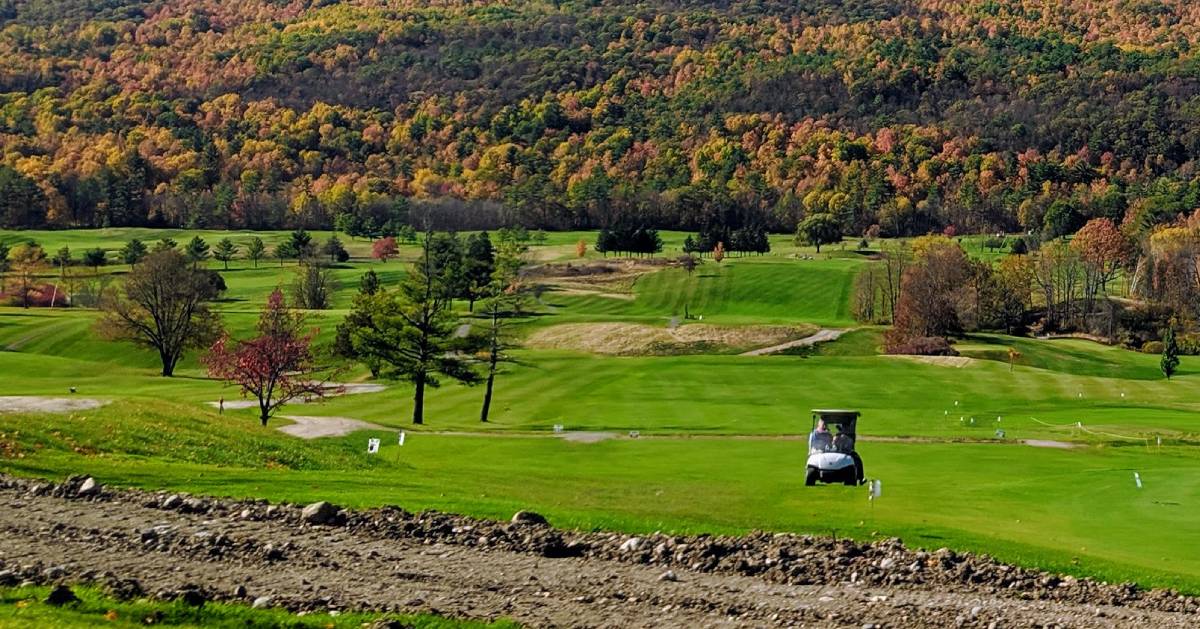 The golf course at the Ticonderoga Country Club is just one of the many beautiful sights you'll see on Route 9N in the fall.
NYS Route 9N
"Another great spot is a drive along NYS Route 9N near the Ticonderoga Country Club. Stop there and take a few pictures of the orange and red mountain tops with the trout brook. Another great picture taking spot is the Valley View Chapel." - Anthony DeFranco, PE Consulting Engineer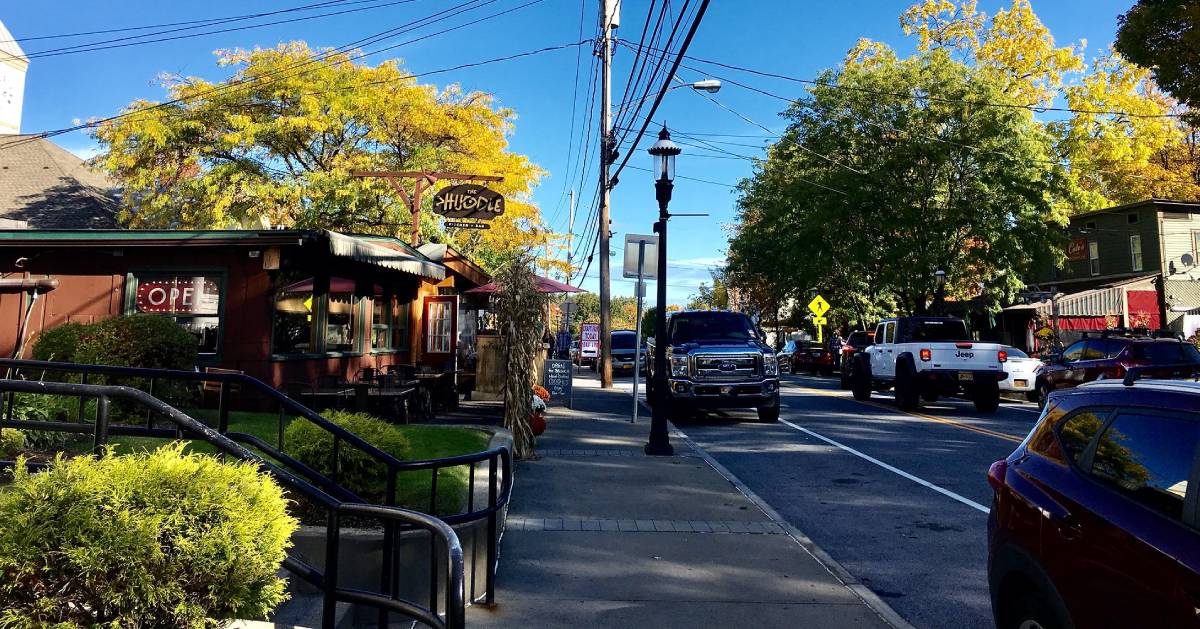 Route 9N in Bolton Landing offers a variety of great restaurants in addition to foliage, like The Huddle Kitchen & Bar and Beyond the Sea. Photo credit: Hope Relly-Cobb.
Bolton Landing
"Bolton Landing. North Creek is pretty as well." - Beth Blankenship, Lake George Escape
Browse the Bolton Landing Guide »
Wevertown to Speculator
"If you're looking for a drive, take a late September drive on Route 8 from Wevertown to Speculator - it will reward you with some gorgeous colors and spectacular scenery." - Justin Mahoney, Lake George Island Adventures
Chestertown and Pottersville
"Driving on Rt 9 between Chestertown and Pottersville - Loon Lake looks awesome in the fall." - Gregory Beckler, Natural Stone Bridge and Caves Park
The Saratoga Winery is one of several scenic stops along the Upper Hudson Valley Wine Trail.
Foliage on the Northville-Placid trail, photo credit: Kevin Kenny, licensed by CC BY-SA 2.0.
West Stony Creek Falls
"The West Stony Creek Falls on the Northville-Placid Trail is a moderate 1 1/2 mile hike to a beautiful small cascade on the West Stony Creek. It's very popular with the many outdoor enthusiasts that visit Benson each year."- Mike Humphrey, Lapland Lake Nordic Vacation Center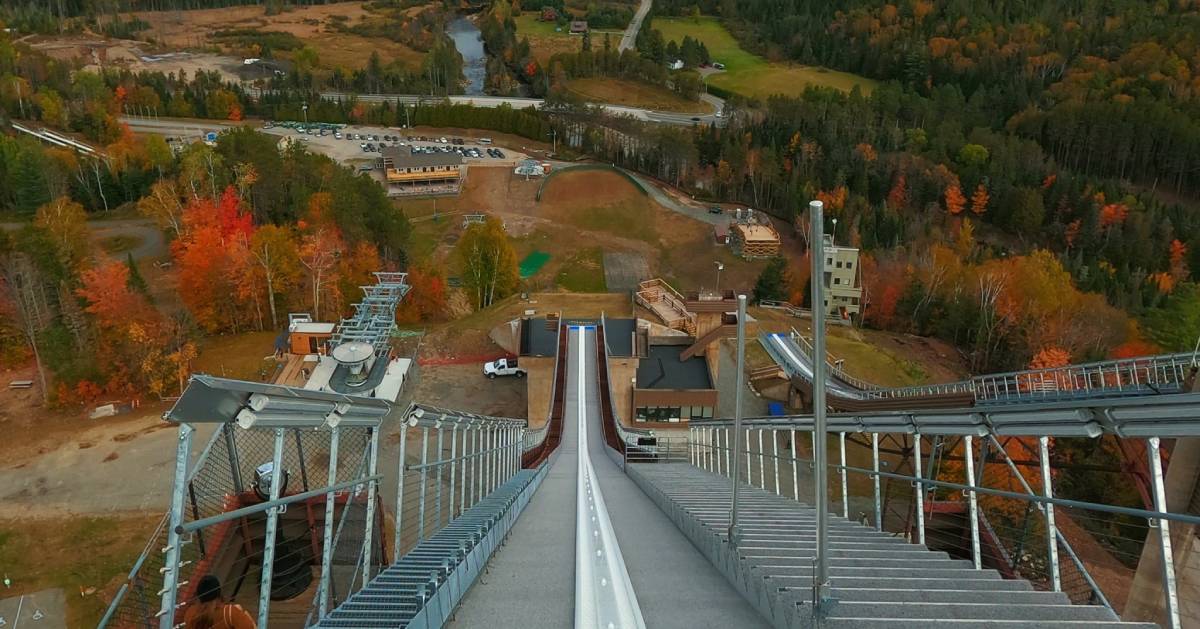 Olympic Ski Jumping Complex
"As home to the 1980 Winter Olympics, we have the ideal man-made leaf peeping lookout - the 120 meter tower at the Olympic Ski Jumping Complex. Ride the glass elevator to the top for a view that will take your breath away and is just a 5 minute drive from the center of town." - Lori Fitzgerald, High Peaks Resort
« Back to the Leaf Peeping Guide