The Gore Mountain & North Creek Region
Come explore the four-season playground that is the North Creek region of the Adirondacks - also known as the Gore Mountain region. You'll find a slew of year-round attractions, outdoor recreational opportunities, and more from hiking to whitewater rafting to horseback riding to scenic gondola rides. We've broken out what to expect in the North Creek region below, showcasing a little of what each area has to offer.
North Creek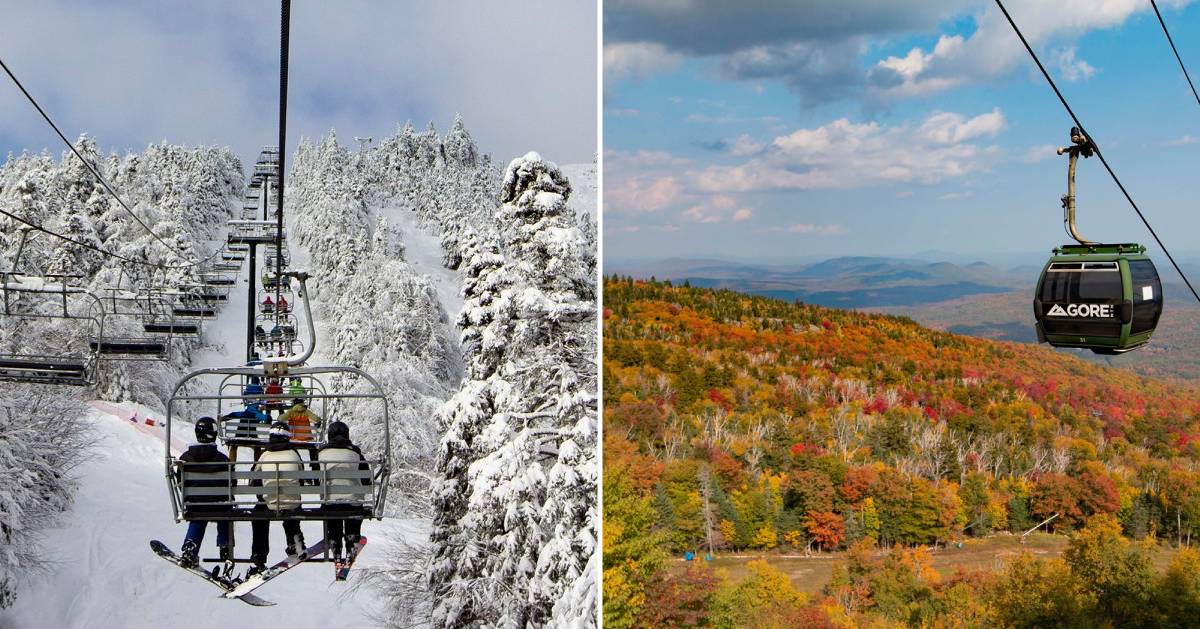 North Creek is home to the famed Gore Mountain Ski Resort, a family-friendly attraction with four peaks of terrain for skiing, hiking, mountain biking, and scenic gondola rides - the latter of which are super popular for fall foliage. They make it easy to plan a vacation or getaway around the resort, with on-mountain dining, lodging as close as a two-minute drive away, and fun activities that take place all year.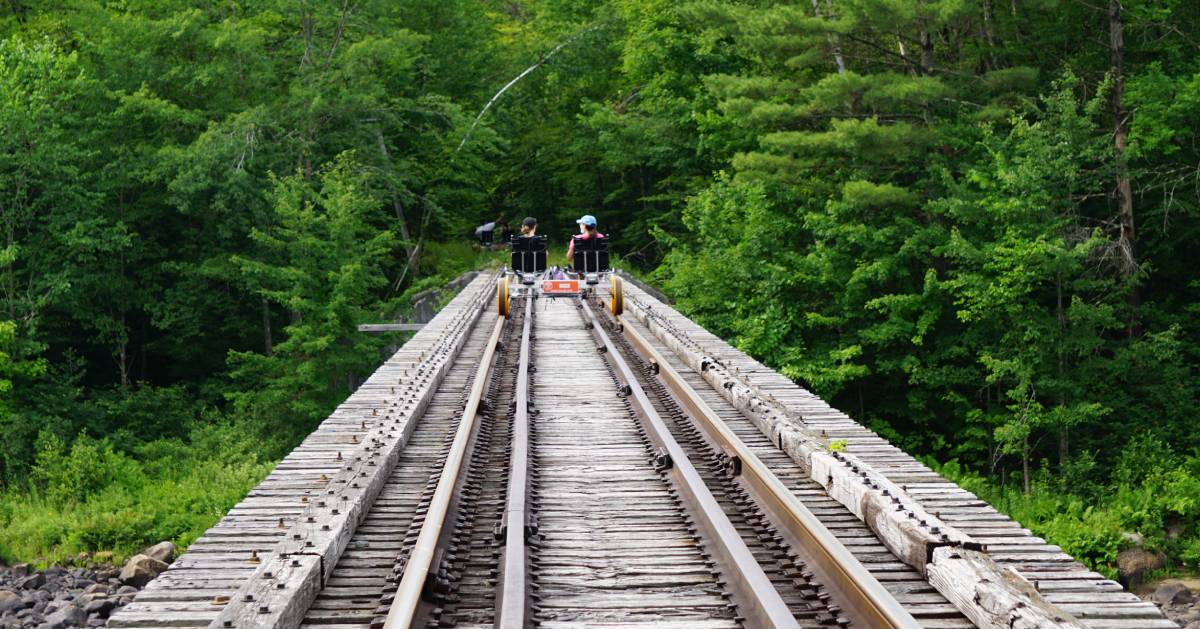 Revolution Rail is also in North Creek, and they offer a unique opportunity to rail bike across the Adirondacks on a 7-mile or 9-mile roundtrip. You'll ride through the forest canopy and see incredible views on a historic railroad track. This is open to all ages and abilities.
Johnsburg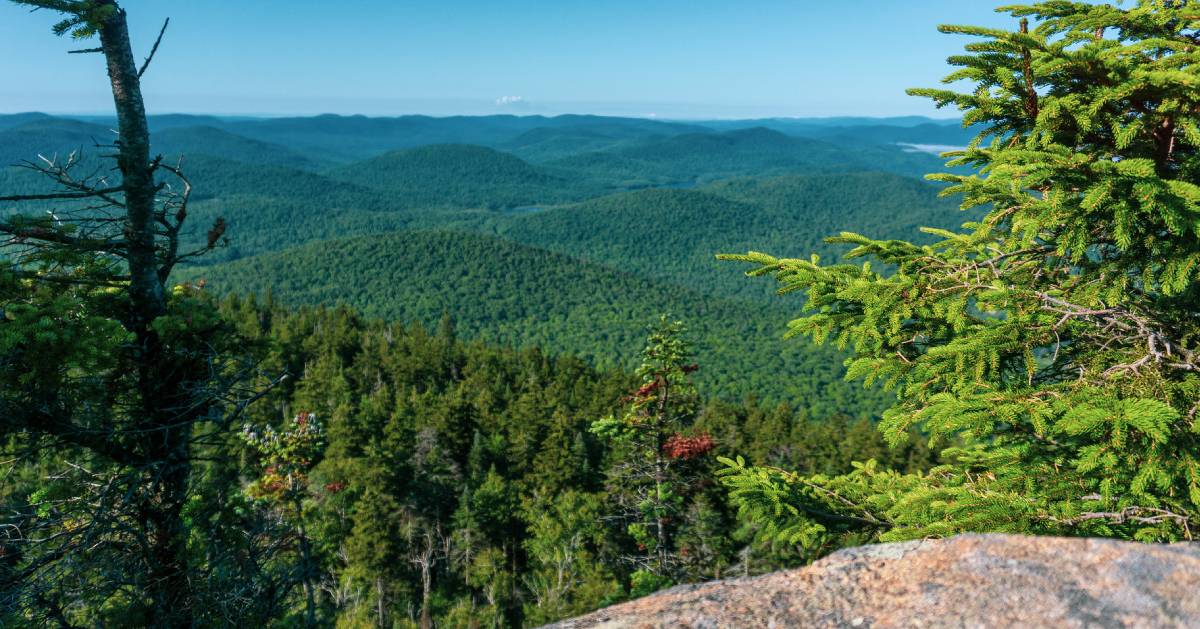 Photo credit: Kevin Hanselman
Johnsburg is the largest town in Warren County, made up of six hamlets: Bakers Mills, North River, Johnsburg, North Creek, Riparius, and Wevertown. And, four settlements: Sodom, Christian Hill, The Glen, and Garnet Lake.
Hiking is a popular pastime in this area, including at Crane Mountain, the view from which is pictured above, and Dunkley Falls. Dunkley Falls is located in the Mill Creek Recreation Area, a 224-acre parcel dedicated to open space for recreation use that includes this popular swimming hole.
North River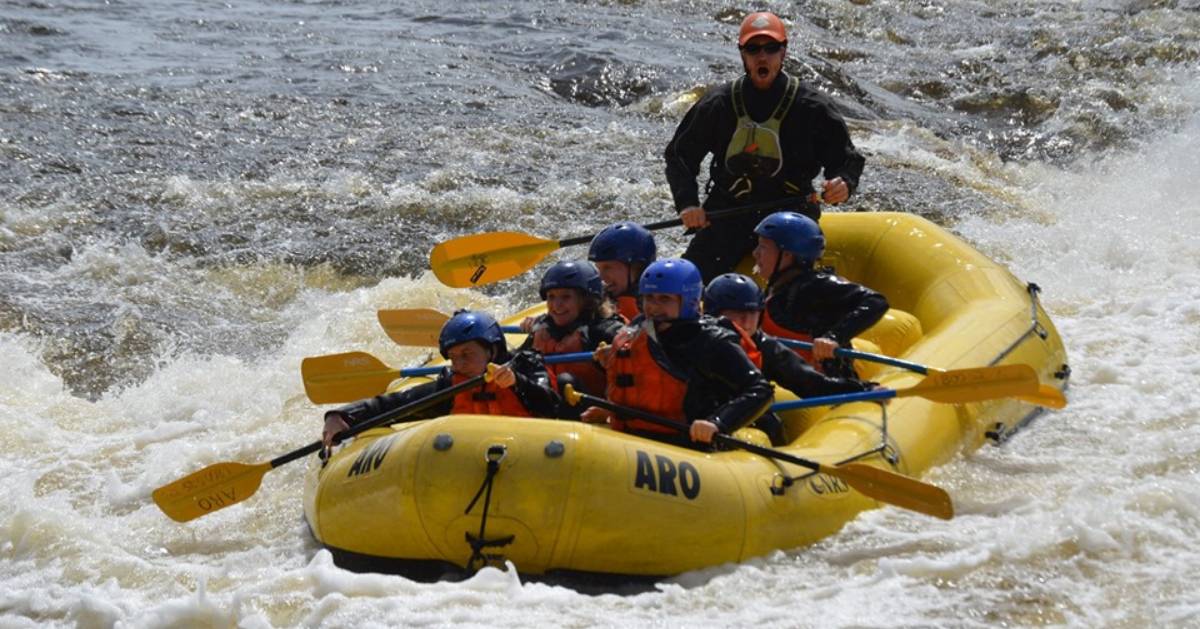 North River is the perfect place to go whitewater rafting, with several outfitters located in and near this hamlet. Check out Adirondack Adventures, which is primarily known for whitewater rafting but they also offer kayaking, canoeing, float fishing, and overnight trips. Adirondack River Outfitters also provides guided whitewater rafting trips in addition to paintball and other activities.
And did you know? Garnet Mine Tours are offered in North River, where you can find one of the largest garnet deposits in the world. (Note, they are not offering the tours for the 2020 season.)
Minerva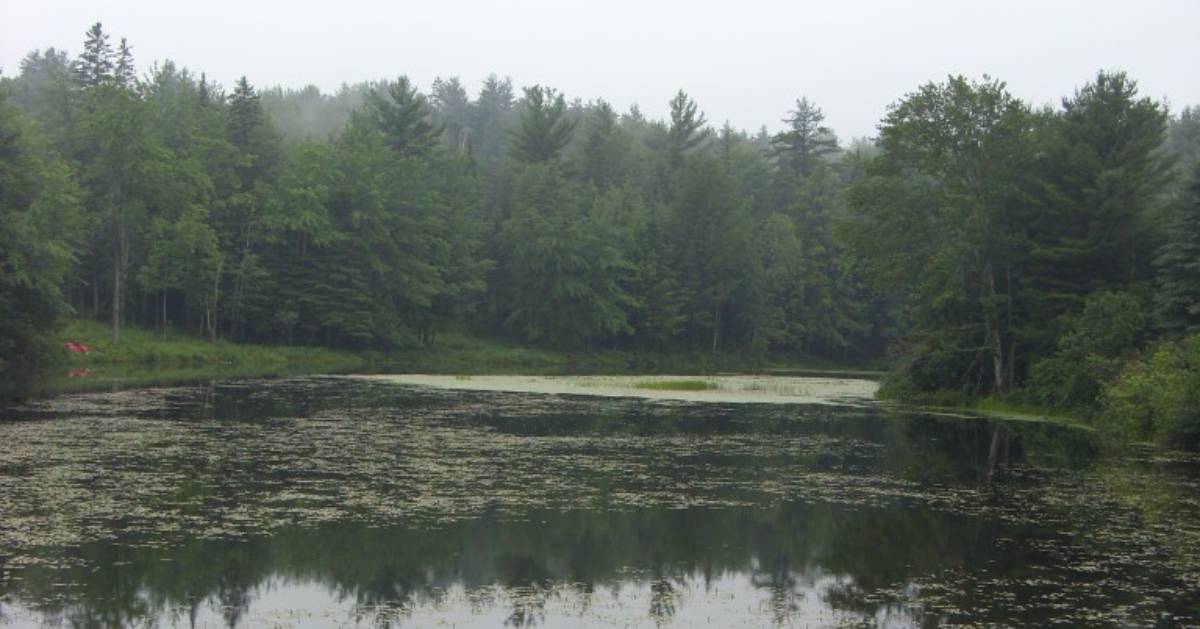 Photo credit: Doug Kerr, licensed by CC BY-SA 2.0
If you're a nature-lover, Minerva is the place to be. More than half the town has been labeled as state land, most of the town is covered with trees, and Minerva includes sections of the Hudson and Boreas Rivers in addition to Minerva Lake, pictured above.
Known in part for its locally produced maple syrup, you can find this Adirondack favorite at the area's many farmers markets as well as during Maple Weekend events in the spring. The area also offers plenty of camping opportunities right on the lake.
Chestertown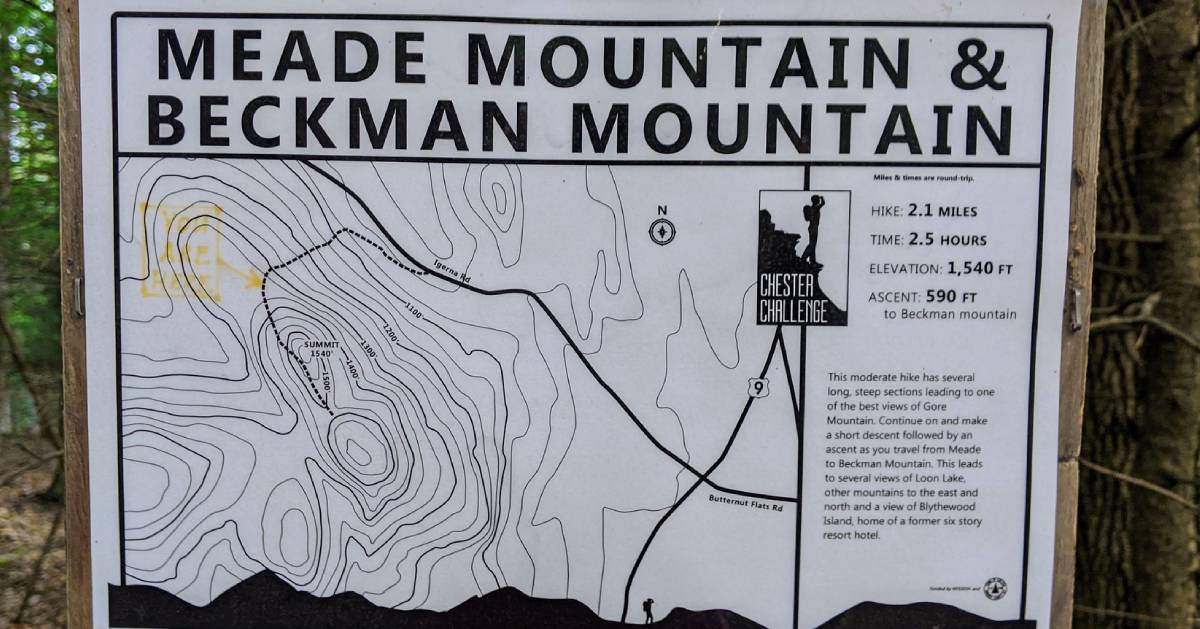 The Chester Challenge. Loon Lake. Friends Lake (a private lake you can only access if you stay at lakeside lodging!). The Dynamite Hill Recreation Area (with four seasons of fun). There's so much to love about this section of Warren County!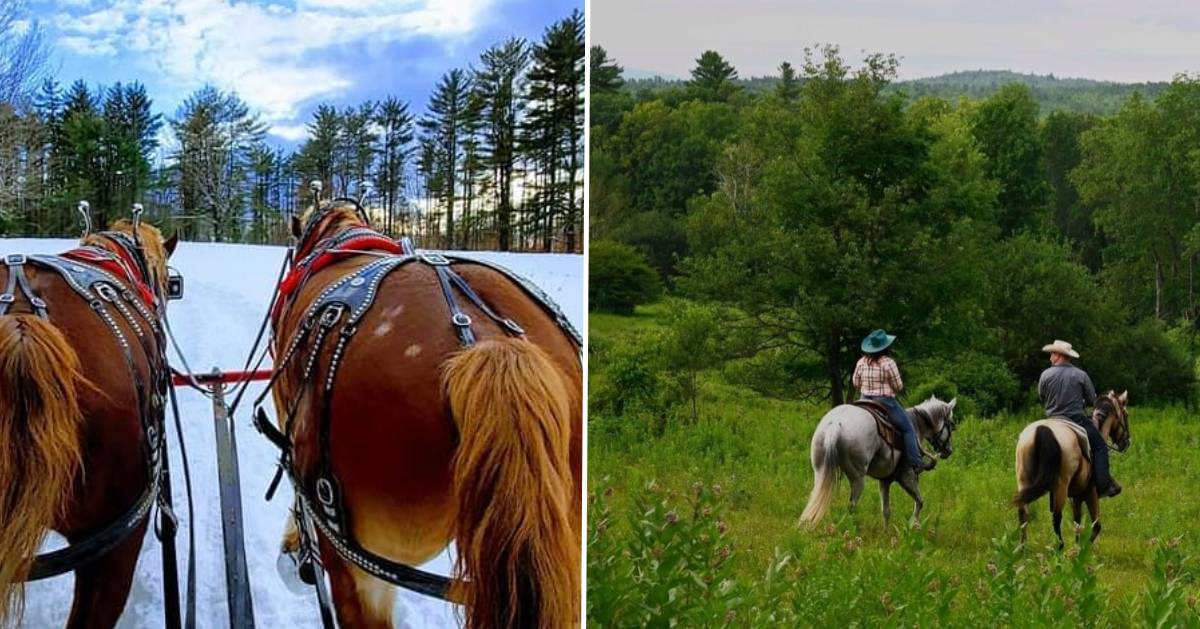 Chestertown is home to Circle B. Ranch, a family-owned business that offers guided horseback rides through the Adirondacks during warm weather and sleigh rides and carriage rides in the winter. The Adirondack region is known for prime hiking, fishing, skiing, and other outdoor recreational activities - this year, branch out and experience the ADK in a whole new way with these majestic creatures.
Stony Creek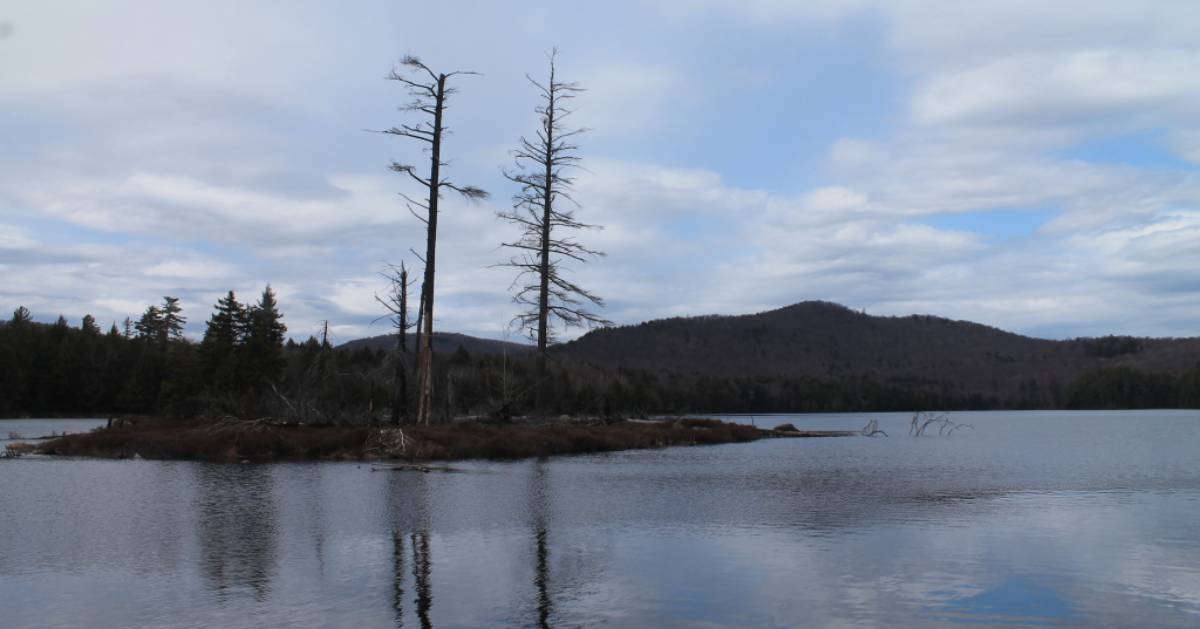 Photo credit: Andy Arthur, licensed by CC BY 2.0
The beautiful Stony Creek is located near numerous hiking trails, the majority of which are in the Wilcox Lake Wild Forest, where you can also find many lakes and ponds, like Wilcox Lake pictured above.
And, the trails aren't just for hiking - snowmobilers also have an opportunity to get out there and enjoy nature. Those interested in hunting can also benefit from a visit to Stony Creek, with deer and bear hunting available during the fall.
What's your favorite place to visit close to Lake George?