Experience Maple Season in Lake George & the Adirondacks
March is one of the sweetest times of year in Lake George and the Adirondacks. Why? Maple season! New York State is the second only to Vermont when it comes to maple production in this country, and we celebrate that fact all month long with fun events and sweet treats.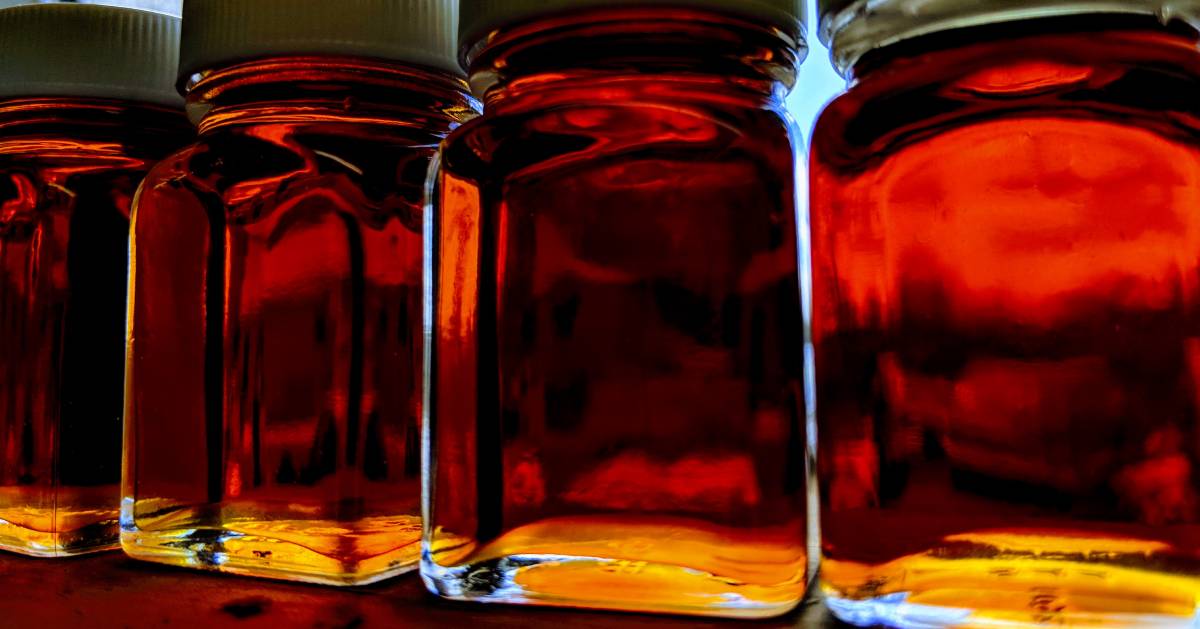 Photo credit: Alan Nudi
2021 Maple Fun at Area Farms
Please note, while Maple Weekends and Thurman Maple Days have officially been cancelled for 2021 many farms are still offering drive-through, online ordering for takeout, and/or physical facilities with limited customers on site. Here are a few below, or you can check out nysmaple.com/buy-local/ to find a farm near you.
Wild Hill Maple
366 Carney Cassidy Road
Salem, NY 12865
518.854.7272
Wild Hill Maple's sugarhouse is open to purchase products year-round. You might get lucky and see steam coming out of the top and catch owner Brian Ducharme boiling!
Mud Street Maple
269 Mud Street
Thurman, NY 12810
518.623.2736
Mud Street maple will be open every weekend in March for outdoor maple fun.
Toad Hill Maple Farm
137 Charles Olds Road
Athol, NY 12810
518.623.474
Toad Hill Maple Farm is offering curbside pickup at the sugar house. Place orders online or by phone to schedule a pickup time. While on the property, find fun photo opportunities like their big Adirondack chair and a covered bridge! Please call ahead before visiting the farm.
Rathbun's Maple Sugar House
1208 Hatch Hill Road
Whitehall, NY 12887
518.642.1799
Rathbun's Maple Sugar House will be open Saturdays and Sundays, 7am to 1pm for breakfast. Visit the Maple Sugar House gift shop behind the restaurant (masks required). Their gift shop offers a wide variety of maple products as well as pottery, books, and Rathbun's swag. View maple syrup production from the gift shop area!
McComb's Oak Hill Farm
227 Elm Lake Road
Speculator, NY 12164
518.548.6105
Call a few days in advance to schedule a private tour of the farm and sugarhouse. Snowshoes will be available for visitors. You'll have the opportunity to purchase their homespun maple cotton candy, syrup of various grades, maple sugar candy, and gift boxes of their syrup paired with New Hope Mills pancake mix. Reservations are required.
Black Rooster Maple
10819 NY-73 Scenic
Keene, NY 12942
518.576.9792
There is no need to call ahead, because this self-serve maple cabin in Keene is open 24/7! Black Rooster Maple offers various sizes of pure maple syrup, whiskey barrel aged maple syrup, maple cream, freshly ground maple flavored coffee, and gifts from other New York State producers like Precise Gluten Free Foods pancake mix. This is a quick and convenient stop on your way home from a day of skiing at Whiteface Mountain, Lake Placid Olympic Center, or snowshoeing at Ausable Chasm. Cash or credit cards are accepted.
Maple Sugaring in the Lake George Region
Here in Lake George and the North Country, there are many local maple farms that produce the sweet syrup you know and love. The sap to syrup process is known as maple sugaring, and it typically takes place from March through early April, depending on the weather.
Over the years, the tradition has evolved and now involves the use of vacuum pumps and tubing to tap sugar maple trees. These trees are tapped when they are at least 30 years old, often closer to 40, and can support three taps at a time. The tap allows sap to flow into a collection area, such as an evaporator house or buckets. Once enough sap is collected, it is heated/boiled, and then the resulting syrup is filtered.
This traditional maple sugaring process is conducted throughout the Lake George Region each year. There are maple farms in Warrensburg and Thurman, a wide array within nearby Washington County, and even more in and around the Adirondack Park. Many of these places offer tours and maple products that are available for purchase.
2021 Maple Festival
Head to Up Yonda Farm in Bolton Landing on March 20th for their Maple Festival. Space is extremely limited, so register if you're interested!