Experience Maple Season in Lake George & the Adirondacks
Editor's Note (3/16/2020):
As of Monday, March 16, 2020, out of an abundance of caution, Thurman Maple Days has been cancelled. However, some host farms may remain open or be available if shoppers visit. For the latest info, visit: https://www.visitthurman.com/maple-days/
In addition, the New York State Maple Producers Association has cancelled the 2020 NYS Maple Weekend on March 21-22, and 28-29. Individual maple producers will still produce, stock, and market their crop of maple products (some available online for purchase). Please contact them directly to order your favorite products. An alternative series of open houses is being planned for later in the year. For more info, contact mapleweekend@nysmaple.com
March is one of the sweetest times of year in Lake George and the Adirondacks. Why? Maple season! New York State is the second only to Vermont when it comes to maple production in this country, and we celebrate that fact all month long with fun events and sweet treats.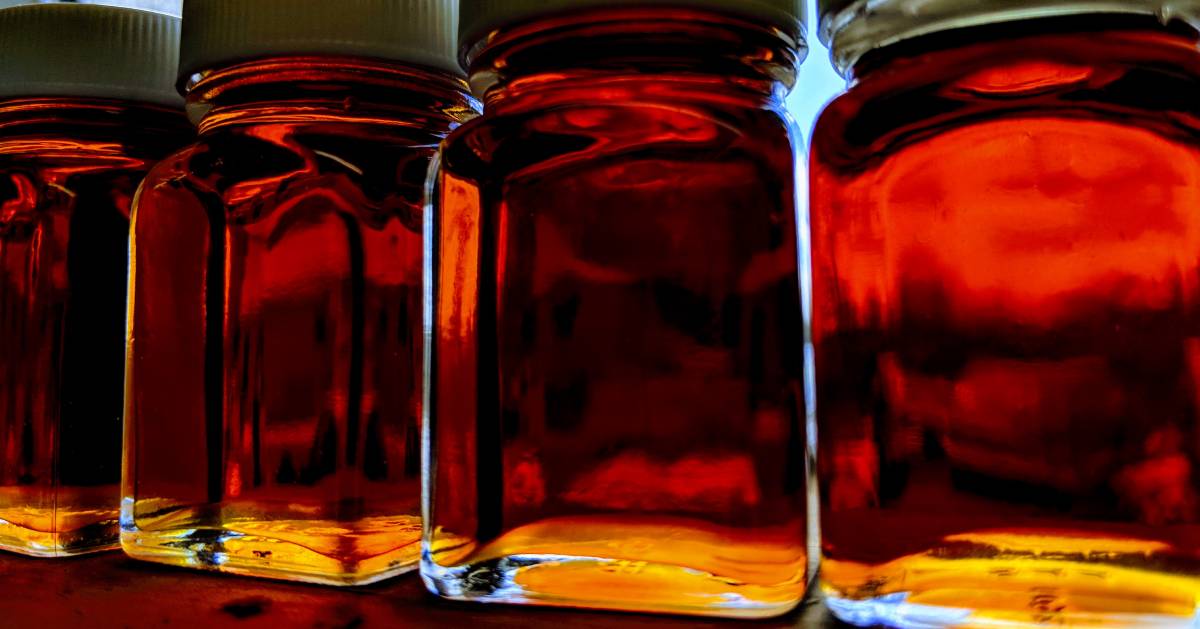 Photo credit: Alan Nudi
Maple Sugaring in the Lake George Region
Here in Lake George and the North Country, there are many local maple farms that produce the sweet syrup you know and love. The sap to syrup process is known as maple sugaring, and it typically takes place from March through early April, depending on the weather.
Over the years, the tradition has evolved and now involves the use of vacuum pumps and tubing to tap sugar maple trees. These trees are tapped when they are at least 30 years old, often closer to 40, and can support three taps at a time. The tap allows sap to flow into a collection area, such as an evaporator house or buckets. Once enough sap is collected, it is heated/boiled, and then the resulting syrup is filtered.
This traditional maple sugaring process is conducted throughout the Lake George Region each year. There are maple farms in Warrensburg and Thurman, a wide array within nearby Washington County, and even more in and around the Adirondack Park. Many of these places offer tours and maple products that are available for purchase.
2020 Thurman Maple Days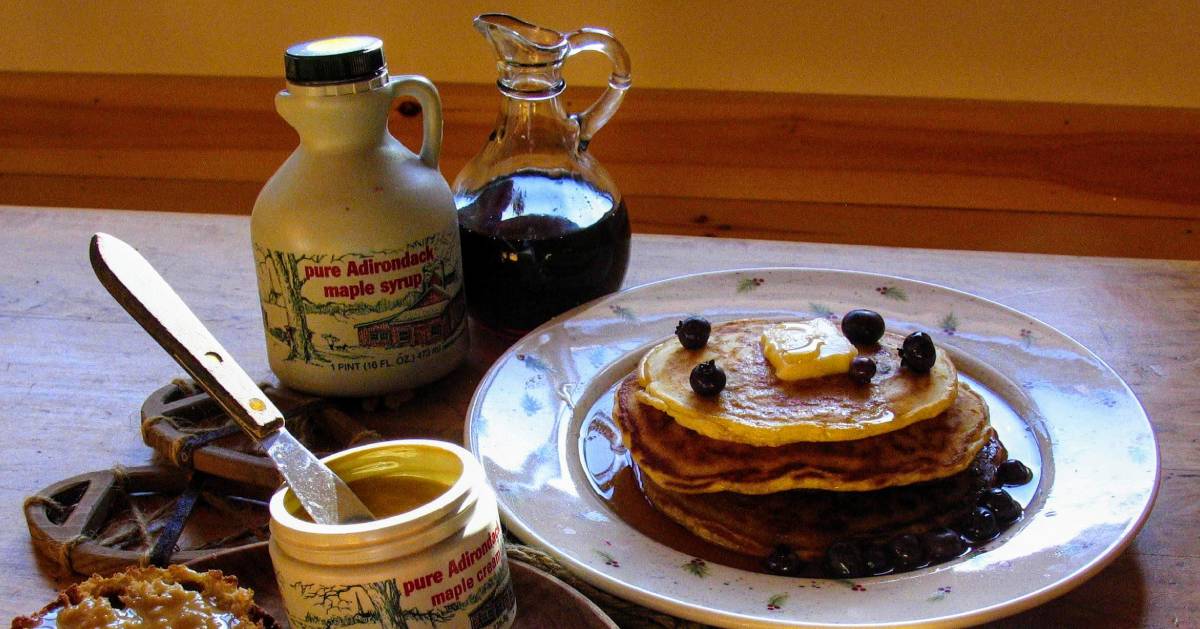 The Thurman area, about a half hour drive from Lake George Village, hosts three weekends worth of Thurman Maple Days each year. This year's Thurman Maple Days are slated for March 14 & 15, March 21 & 22, and March 28 & 29.
During the designated weekends, five farms in the region welcome visitors for open houses, tutorials on the sugaring process, syrup samplings, pancake breakfasts, kids' activities, and so much more.
2020 Participating Maple Farms
Adirondack Gold Maple Farm, 74 Bear Pond Road, Athol, NY 12810
Hidden Hollow Maple Farm, 312 Dippikill Road, Warrensburg, NY 12885
Mud Street Maple Farm, 137 Charles Olds Road, Athol, NY 12810
Toad Hill Maple Farm, 137 Charles Olds Road, Athol, NY 12810
Valley Road Maple Farm, 190 Valley Road, Warrensburg, NY 12885 (start here for breakfast at 9am)
2020 Other Farms & Activities
Blackberry Hill Farm & Sanctuary, 15 Mud Street, Athol, NY 12180 - certified organic vegetables and poultry, non-GMO pork
Martin's Lumber and Certified Tree Farm, 280 Valley Road, Warrensburg, NY 12885 - certified tree farm showcasing silviculture (the monitoring of science woodlands and forests), also offering jewelry, pottery, rustic wooden signs, and more
Nettle Meadow Farm, 484 South Johnsburg Road, Warrensburg, NY 12885 - farm tours and sheep/goat tasting
Peru Llama Farm, 661 High Street, Athol, NY 12810 - hang out with a llama named Critter, and if you're lucky, snag a kiss
Whitefields Farm, 95 Mountain Road, Athol, NY 12180 - cage-free, all-natural turkeys and chickens
2020 Pancake Breakfasts
Pancake breakfasts are served each of the maple days, from 9am to 1pm, at Valley Road Maple Farm. Enjoy pancakes, pure local maple syrup, and maple sausages from Oscar's Smokehouse.
2020 Maple Festival & Pancake Breakfast
Head to Up Yonda Farm in Bolton Landing on March 8th for their Maple Festival & Pancake Breakfast. Space is extremely limited, so register if you're interested!
2020 New York State Maple Weekends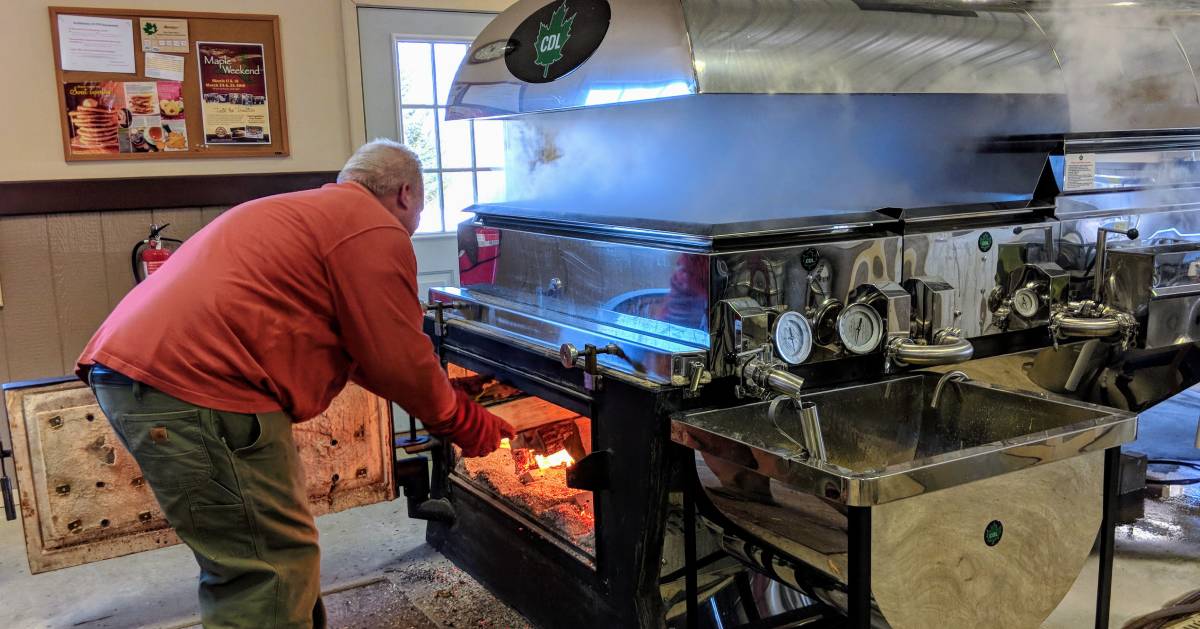 The maple celebration continues state-wide during two New York State Maple Weekends each year! This year's maple weekends are March 21st to 22nd and March 28th to 29th. Dozens of maple producers across the state participate in maple weekends, offering open houses, public demonstrations, family-friendly fun, and more.