Top 10 Things To Do in Bolton Landing
A great vacation destination, the hamlet of Bolton Landing offers the views of Lake George, with less of the crowd. Drive 20 minutes north of the Village of Lake George along the scenic Lake Shore Drive (Route 9N) and spend the day exploring this charming lakeside community. These top 10 picks for sun, food and fun will get you started.
Make a Splash With These Water-Based Acitivities
Rent a Boat for Your Own Lake George Excursion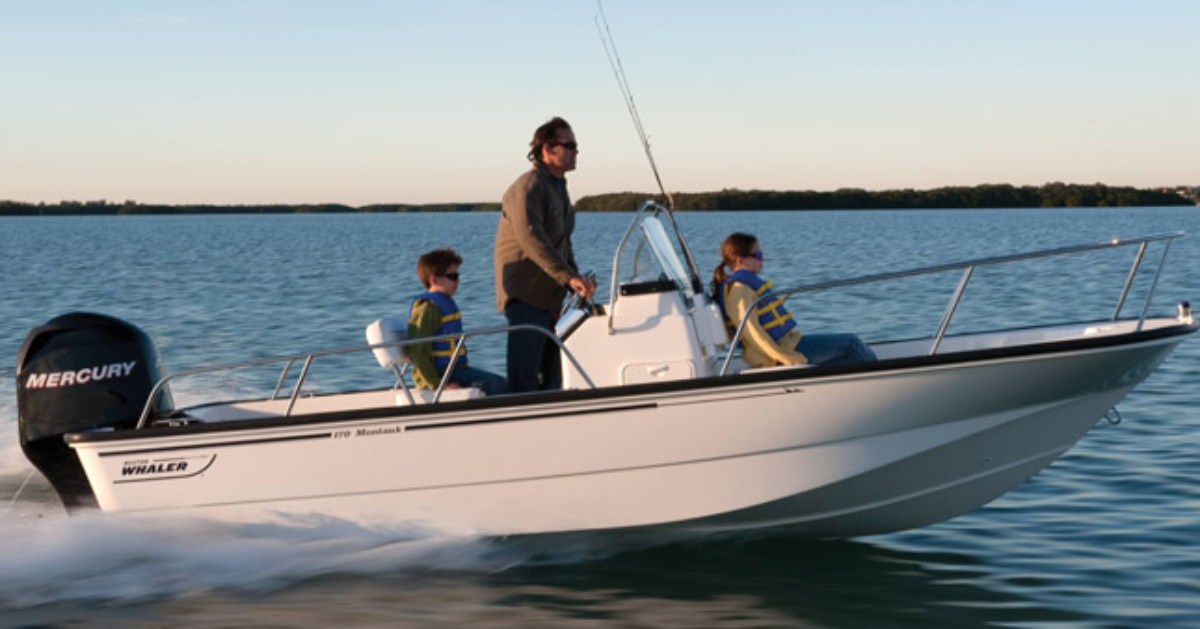 If you want to set out on the water, but don't have your own boat, there are plenty of marinas in Bolton Landing that provide rentals. F.R. Smith & Sons Marina is the oldest marina in the hamlet and has a selection of power boats, pontoons, kayaks and canoes. Chic's Marina rents out Boston Whalers, Carolina Skiffs, pontoons, waverunners and jet skis, tubes, water skis, wakeboards, and paddleboards. Bolton Boat Rentals is also a great place to rent pontoons, fishing boats, or water skis.
Explore more boat rental businesses in Lake George >>
Charter a Cruise on Lake George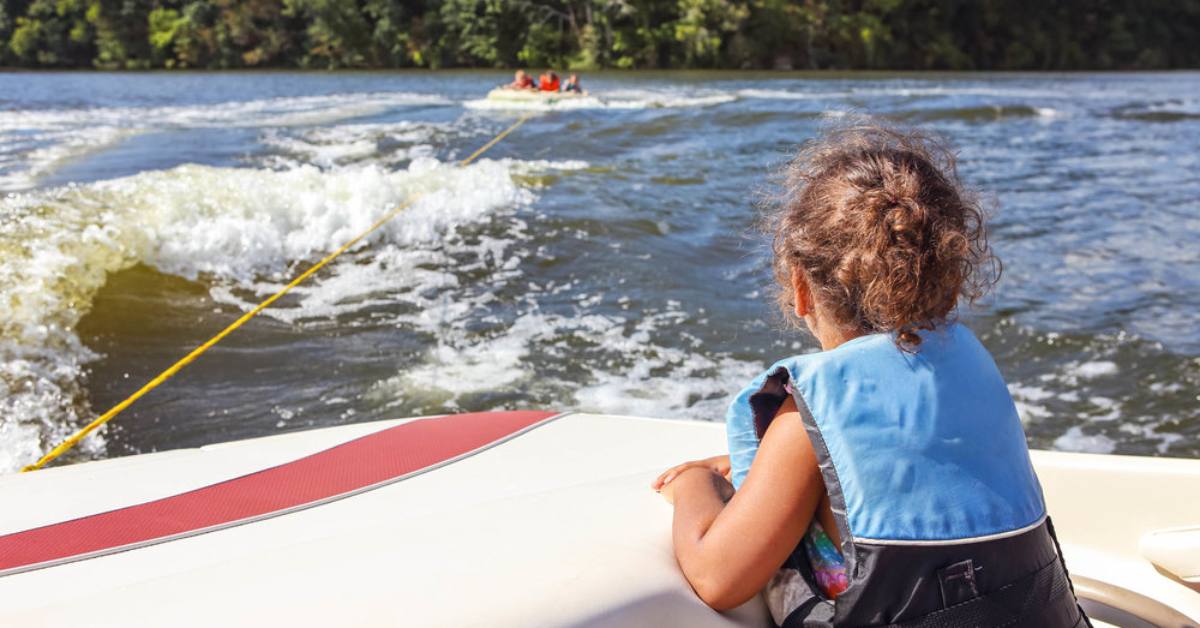 If you would rather leave the steering to someone else, charter a cruise! Make reservations to spend an afternoon out on the water on Boating with Bob's 28-foot Chaparral Bowrider. Captain Bob takes guests on boating excursions for sightseeing, birdwatching, fishing, swimming, cliff-jumping, picnicking, tubing, and more.
Another great option is Bolton Boat Tours & Water Sports, which also offers customizable tours of the lake. Go sightseeing and learn about local history, watch nature, fish, picnic, go cliff-jumping and tubing, or even book a sunset or fireworks cruise.
Tour the lake with these cruises and charters >>
Hone Your Paddling Skills on Lake George
Go paddling with the help of Lake George Kayak Company, where you can rent stand-up paddleboards, canoes, and kayaks. If you're an experienced paddler, you can set off right from their historic boathouse. Need instruction before heading out? They also offer 2-hour-long lessons that will help you learn and hone your skills.
Hit the water with the help of local watersports companies >>
Go for a Dip at a Public Beach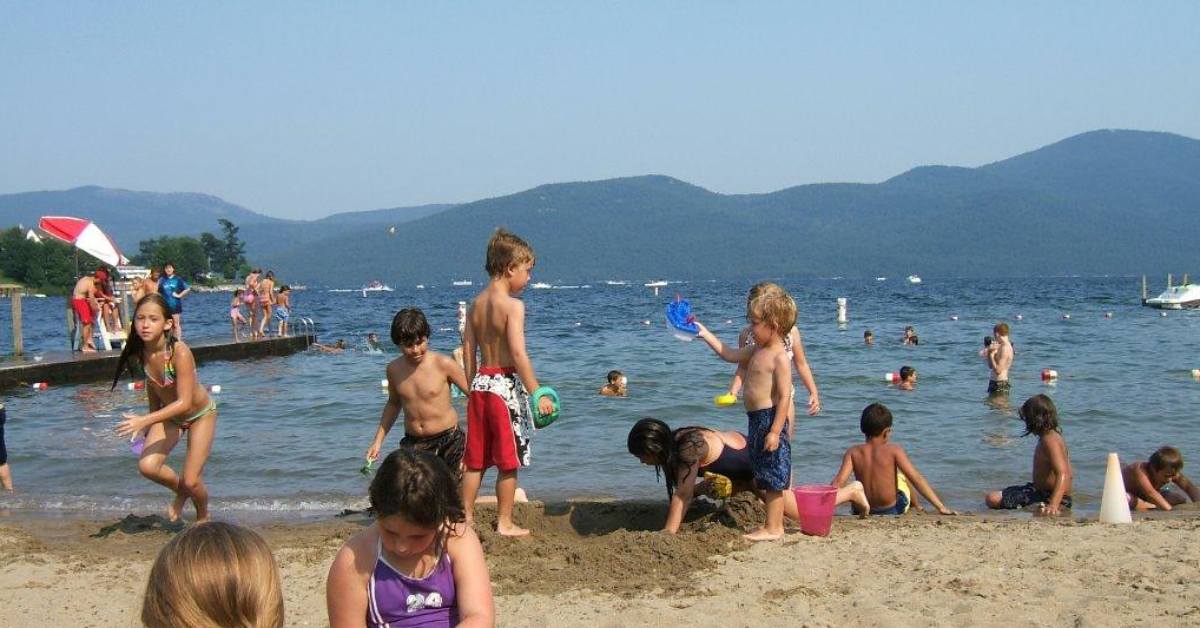 Enjoy an afternoon sunning and swimming on the shores of Lake George. Rogers Memorial Park Beach and Veteran's Memorial Park Beach are located in Bolton Landing. Both beaches have park and picnic areas that are perfect for family-friendly fun. In the summer, the beaches are open from 7 am to 11 pm and both have a $5 parking fee. Note that swimming is allowed only when a lifeguard is on duty (10 am to 5 pm).
Explore Bolton's Shops, Restaurants, and Tasting Rooms
Enjoy a Mouth-Watering Meal in Town or Lakeside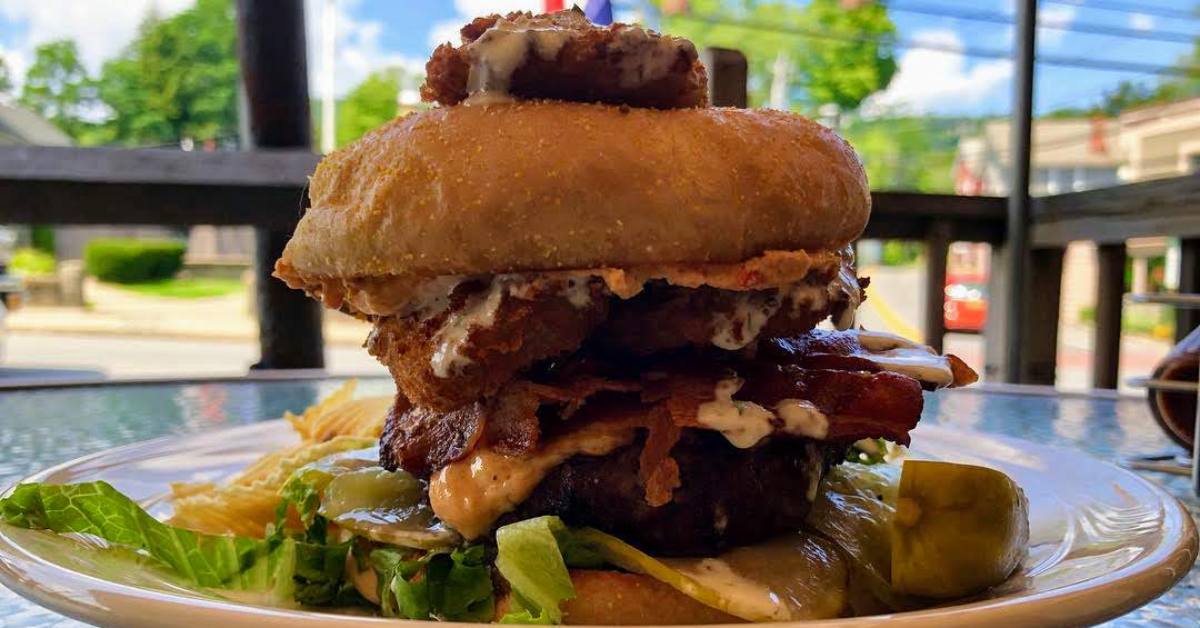 There are a lot of dining options to choose from in Bolton Landing. Frederick's Restaurant & Lounge is a popular year-round restaurant that boasts a large menu of delicious American fare, including late night nibbles. In the summer they offer patio dining and host a variety of live music performers.
For a lake-front lunch or dinner in the summer, try the Algonquin, which is known for its burgers, steaks, seafood, and stunning views. Another top lakeside dining option is Tavern On the Lake at Blue Water Manor. They're open for breakfast, lunch, and dinner during the summer and serve up great appetizers and entrees.
Check out dining options in Bolton Landing >>
Get a Taste of Bolton's Craft Beverage Scene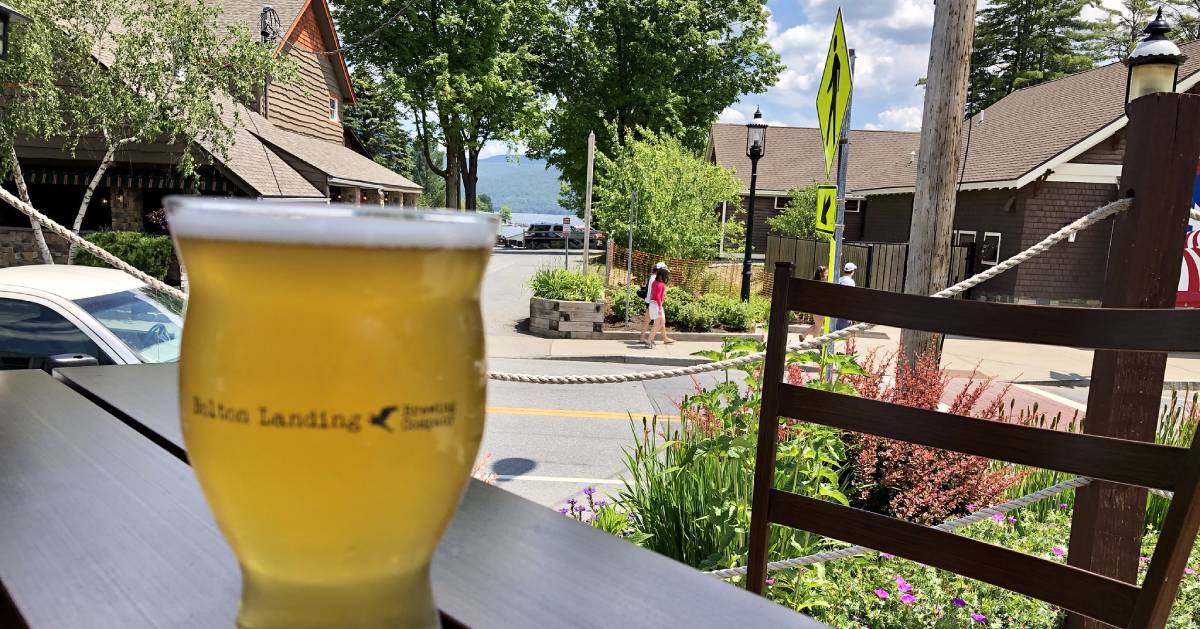 Spend a relaxing afternoon strolling along the picturesque streets and stopping to sample the local craft beverage scene. We recommend a refreshing ale and some snacks at the Bolton Landing Brewing Company.
Explore more of Lake George's wineries, breweries, and distilleries >>
Browse Unique Businesses Along Lake Shore Drive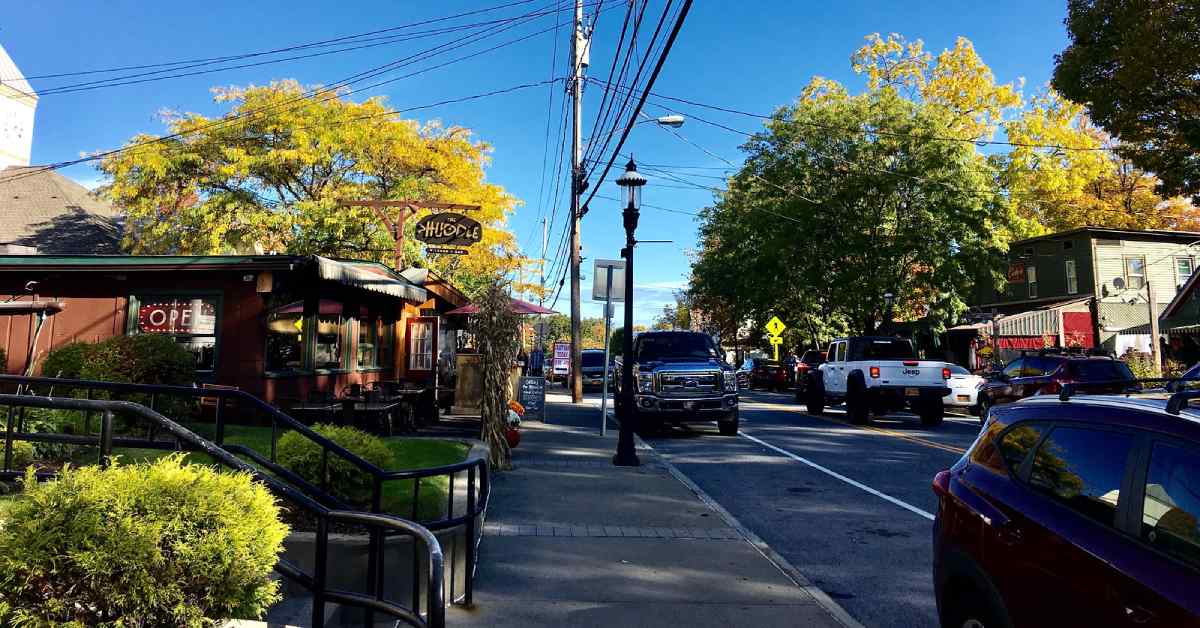 Photo credit: Hope Relly-Cobb
Bolton's main thoroughfare, Lake Shore Drive, is lined with unique shops and restaurants. There are tons of stores where you can pick up gifts and souvenirs. Shop for clothing and beachwear, books, antiques, home decor, and Lake George-themed merchandise.
Soak in Bolton's Natural Beauty at Outdoor Attractions
Explore the Treetops at an Aerial Adventure Course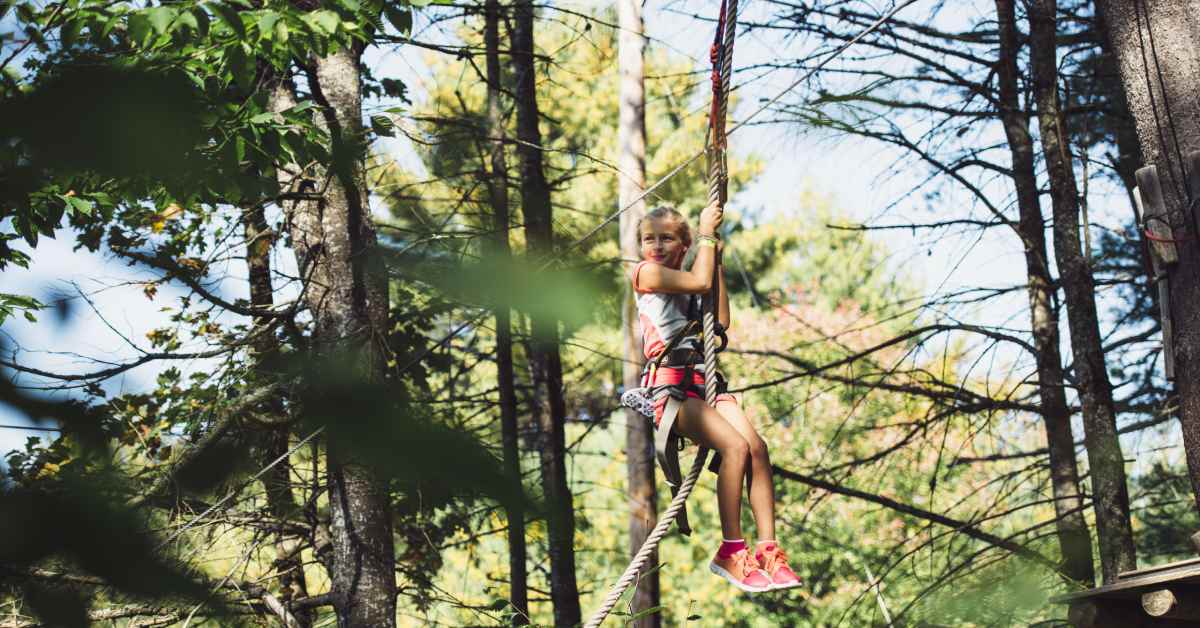 Zip, swing, and climb on a challenging aerial adventure course. Great for kids ages 6 and up, the Adirondack Extreme Adventure Course was founded in 2007 as the first of its kind in the US. They have several challenge adventures, including ones for adults and older kids that feature more than 100 obstacles and as many as 15 ziplines. For younger children, they also have two designated courses and a playground, so the whole family can enjoy this adventure!
Find more exhillerating adventures in the Lake George area >>
Hike a Picturesque Adirondack Mountain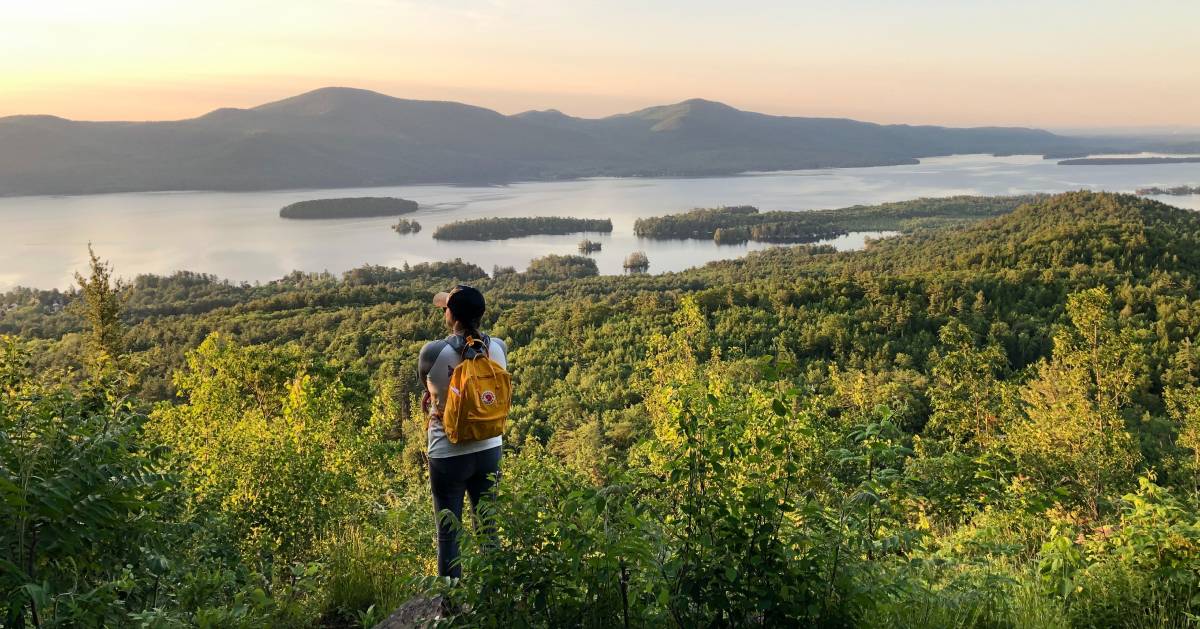 The Southern Adirondacks offer many options for hiking. The Pinnacle and Cat Mountain are both maintained by the Lake George Land Conservancy and are great options. The Pinnacle (pictured above) is the easiest and shortest, offering spectacular views of the lake and surrounding mountains for only a 1.5 mile hike to the top. Cat Mountain also offers spectacular views, although the trail is longer and more challenging.
Explore the Lake George hiking guide >>
Surround Yourself with Butterflies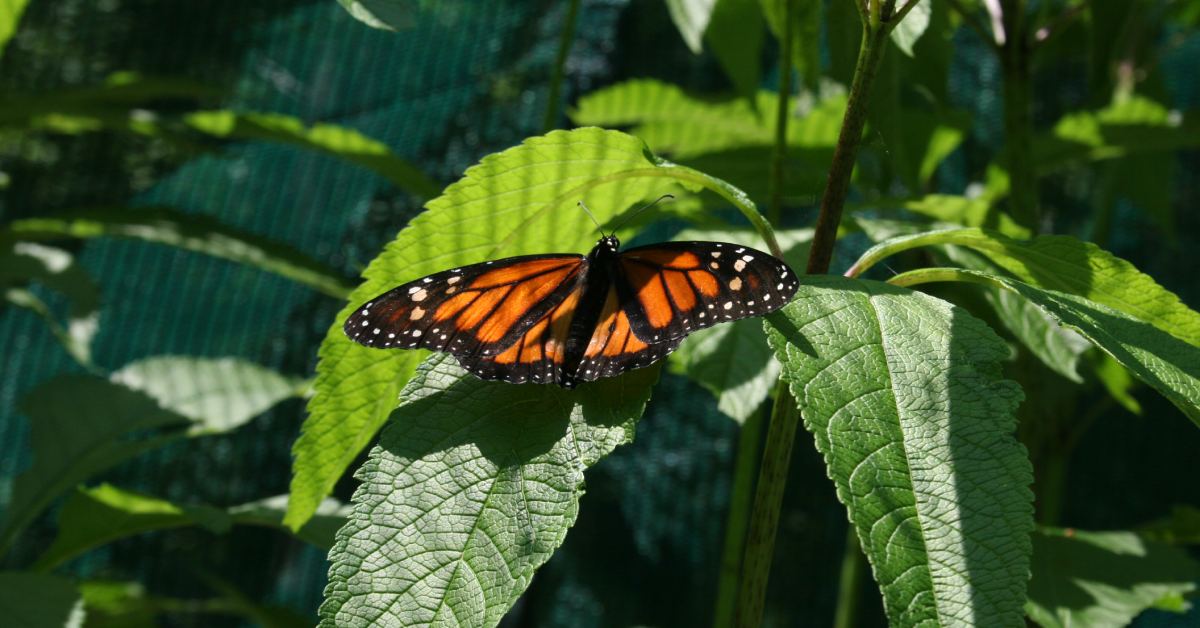 Up Yonda Farm Environmental Education Center offers public nature programs, exhibits, and nature trails that the whole family can enjoy. Their butterfly garden, open June through September, is a magical way to view all stages of butterfly life.
Discover fun attractions kids will love in Lake George >>
Visiting Bolton Landing is an excellent way to experience Lake George. Make the most of your trip by checking out each of these fun activities.