Lake George Colonial Wars Walking Tour Stop 3: Montcalm's Camp
Across the street from Marine Village Resort is a historic marker at the site of Montcalm's 1757 camp.
From August 3 to 9, 1757, General Marquis de Montcalm's French forces successfully laid siege to the British and provincial Fort William Henry and a nearby breastworks and encampment. The siege involved the French attacking the 17-foot high Fort William Henry's northwestern wall. After several days of heavy artillery bombardment, Lieutenant Colonel George Monro, the commander of the British-led forces, capitulated and agreed to an honorable surrender.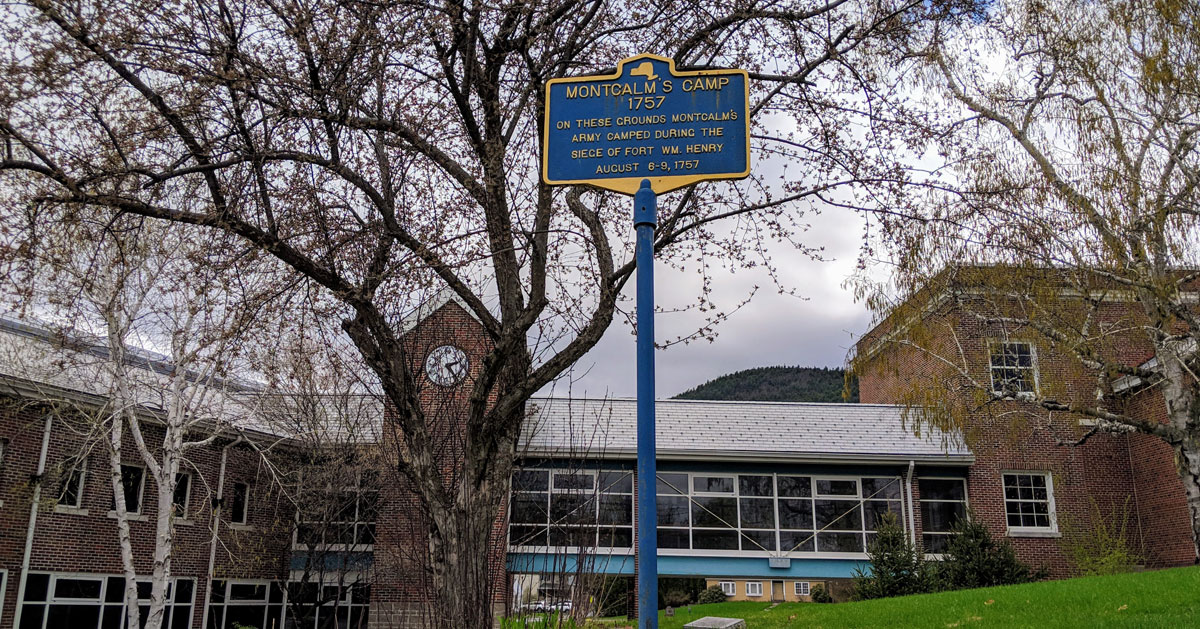 Under the terms of this surrender, Monro's troops and their camp followers would be allowed to retreat to nearby Fort Edward under French escort. On August 10, they, as well as the sick and injured they had left behind at the fort, were ambushed by French-allied Native Americans, for reasons not clearly known. Some records indicate it was because the Native Americans had been promised the spoils of war by the French, but the British-French surrender agreement negated that promise. You can read a more detailed account of the surrender of Fort William Henry, here.
The number of those killed or missing is not precise as reports vary from a few dozen to approximately 200 to 300 to over a thousand. The French siege of Fort William Henry, as well as the retreat was popularized in James Fennimore Cooper's 1826 novel, The Last of the Mohicans, and by movies of the same title. Today, it is widely believed that the number killed in the "massacre" was probably not as high as popularized by Cooper's book.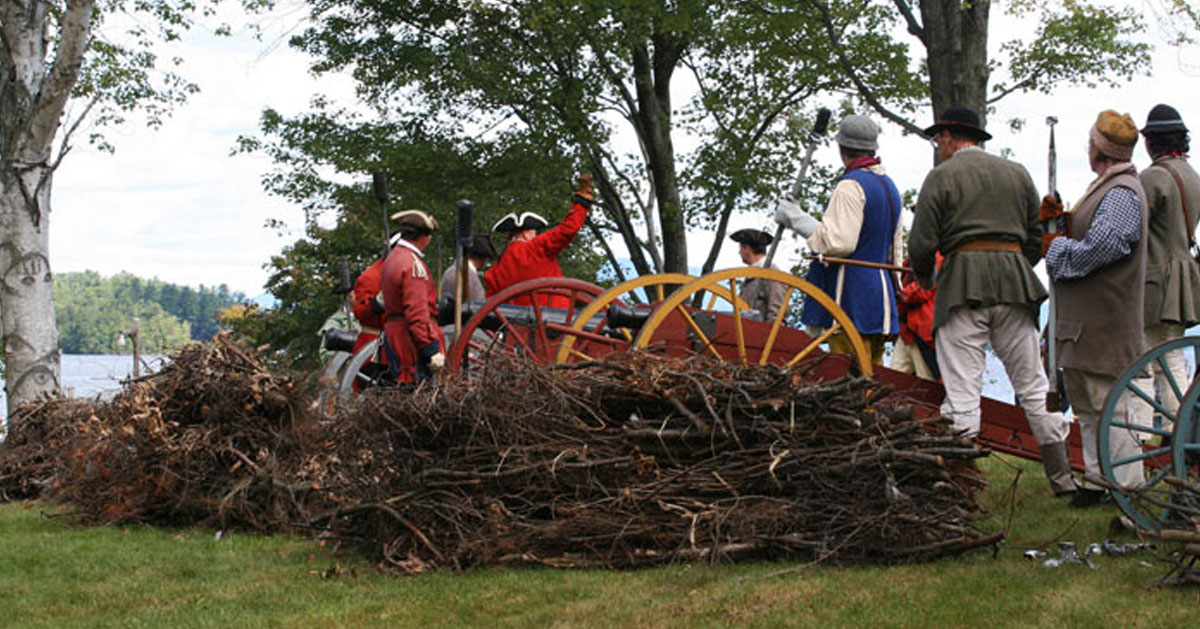 Posting on this site is with the permission of the Lake George Battlefield Park (Fort George) Alliance.