Lake George Colonial Wars Walking Tour Stop 15: Winifred S. LaRose
Winifred S. LaRose was a historian and conservationist who saved many historical sites around Lake George, including preservation of the old Warren County Courthouse.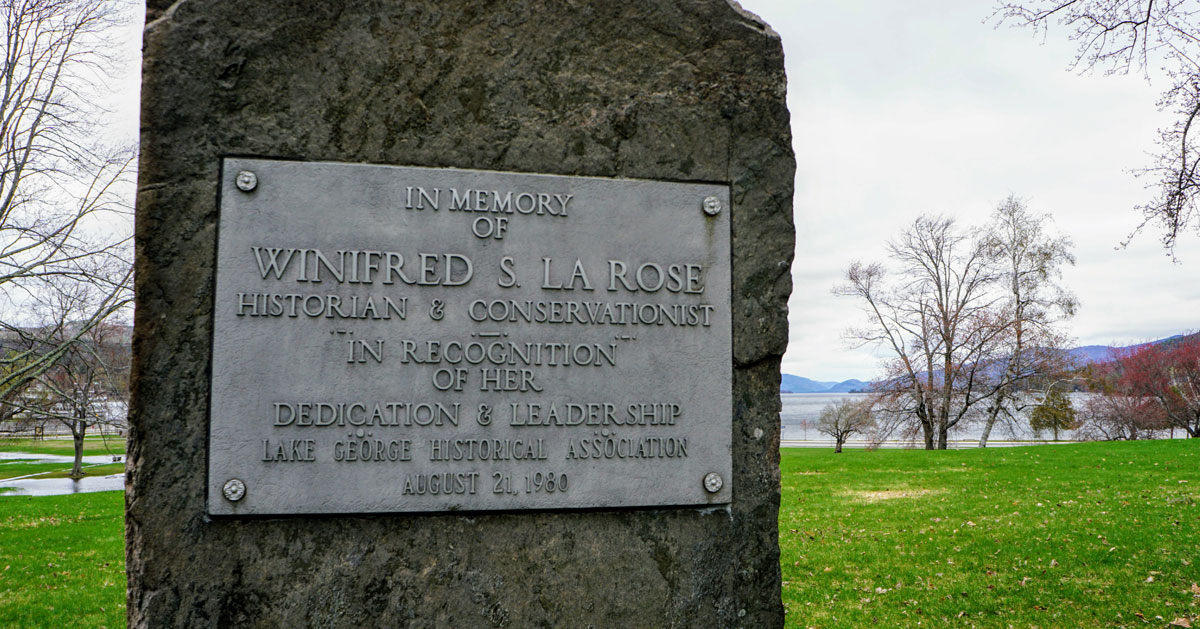 Photo credit: Alan Nudi
The day this monument was commemorated, August 21, 1980, was Winifred S. LaRose Day in New York State by declaration of then Governor Hugh L. Carey. The monument sits near Prospect Mountain, the mountain peak to the west overlooking Lake George.
Posting on this site is with the permission of the Lake George Battlefield Park (Fort George) Alliance.