Lake George Colonial Wars Walking Tour Stop 10: Battle of Lake George - September 8, 1755
In 1903 the Society of Colonial Wars erected this monument to commemorate the victory of the Colonial forces under General William Johnson, and their Mohawk allies under Chief Hendrick, over the French regulars commanded by Baron Dieskau along with their Canadian and Indian allies.
Defeat would have opened the road to Albany to the French. Confidence inspired by this victory was of inestimable value to the American Army in the War of the Revolution.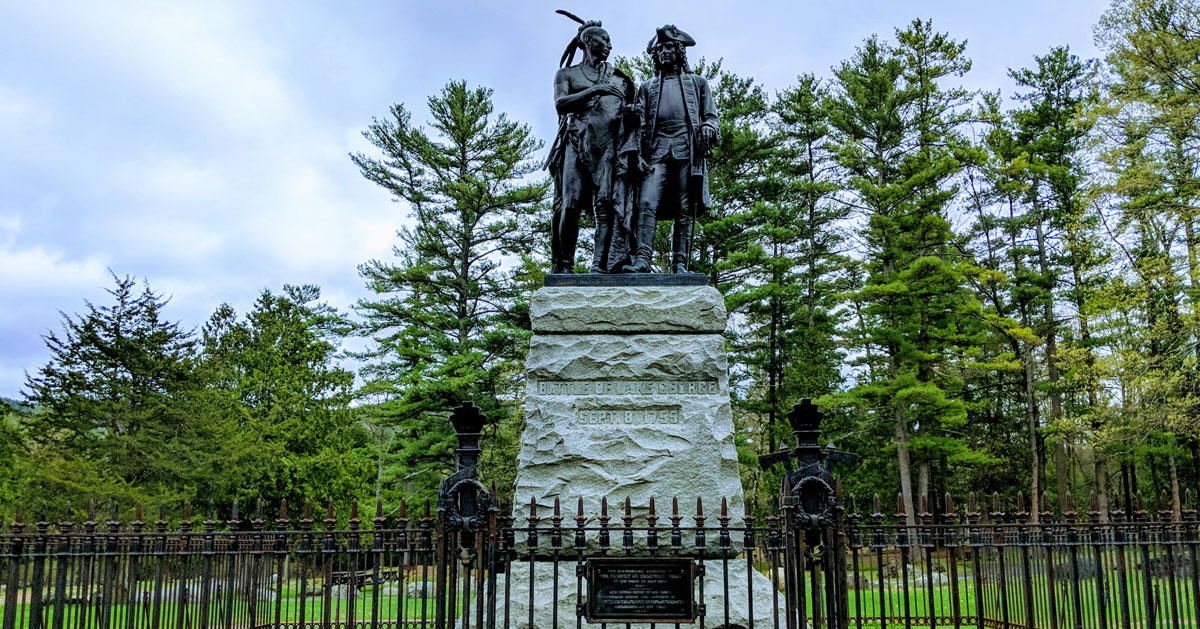 This 13-foot high monument is located in Lake George Battlefield Park, a facility operated by the New York Department of Environmental Conservation. The monument reportedly stands near where provincial General William Johnson's command tent was located.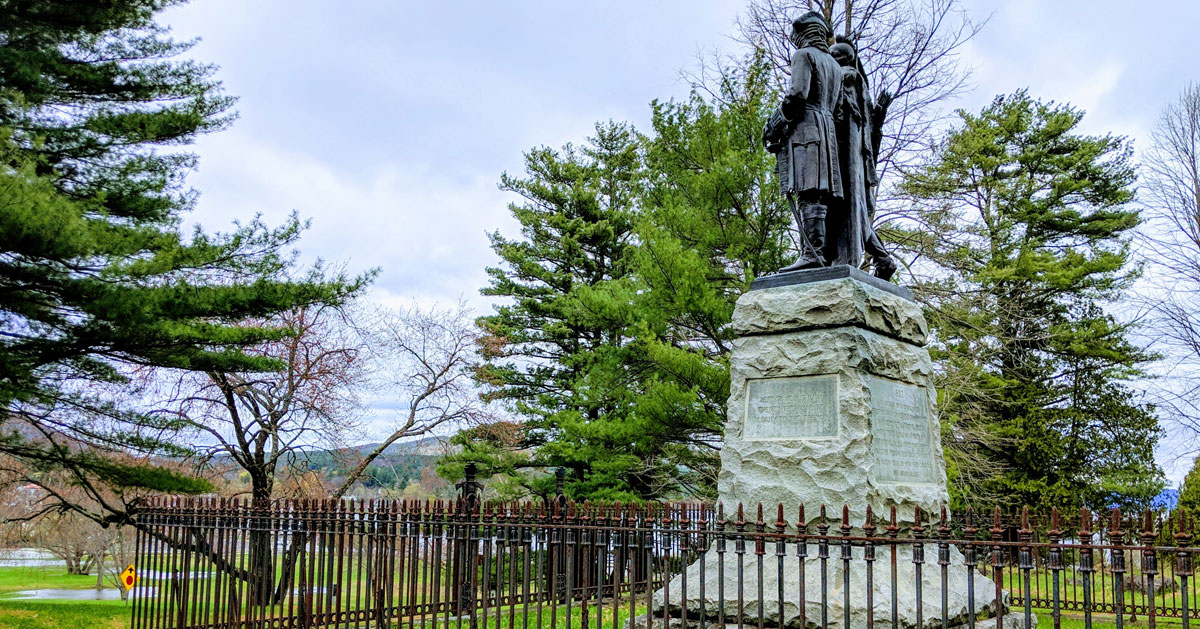 With the statue, you can see King Hendrick showing Johnson that he should not divide his troops before the Battle of Lake George. Henrick is giving Johnson arrows bunched together to signify strength in numbers. You can read more about the Battle of Lake George, here.
Posting on this site is with the permission of the Lake George Battlefield Park (Fort George) Alliance.