Battlefield Park In Lake George, NY
Named after two battles that were fought on its 35 acres, Battlefield Park offers sweeping views of Lake George and a glimpse back in time.
The park is used for many recreational activities, including jogging, kite flying, and picnicking. Visitors can also explore the history of Battlefield Park, which was the site of a battle between the Algonquin and Iroquois, the Battle of Lake George (1755) during the French and Indian War, and an American hospital during the Revolutionary War. The park also contains ruins of a British stockade and Fort George, a British stone fort that was abandoned before it was complete.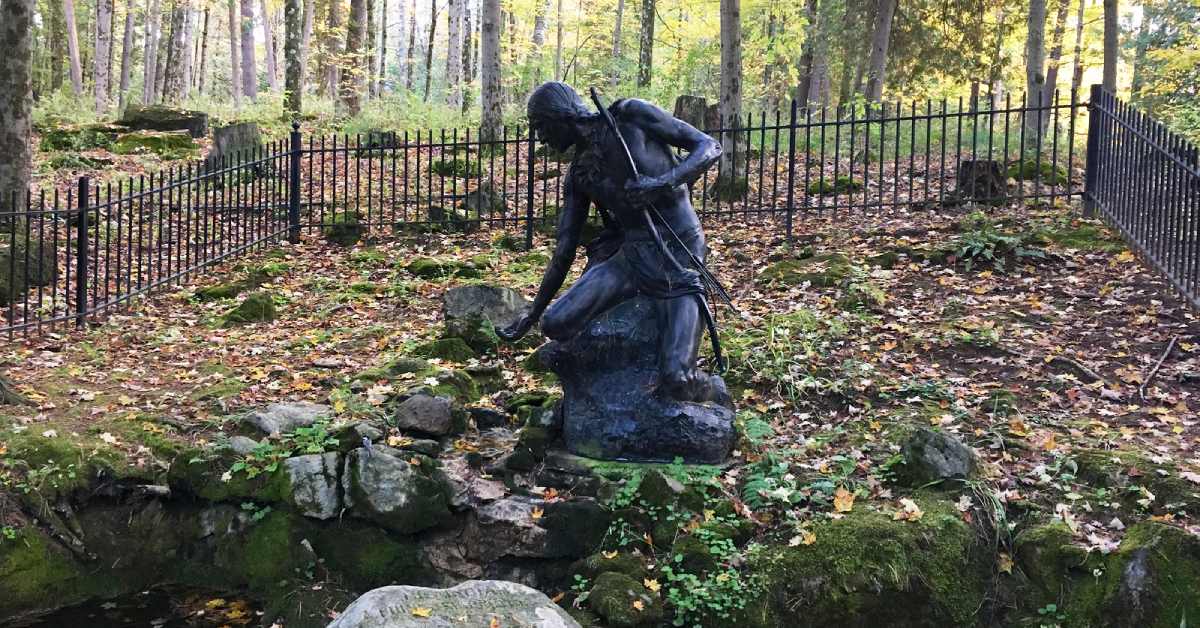 Three statues and a memorial honor some of the struggles that took place on the now peaceful grounds. A statue of a Mohawk warrior dipping his hand into a pool of water, given to the park in 1921 by George Pratt, is dedicated to the various Native American tribes in the region.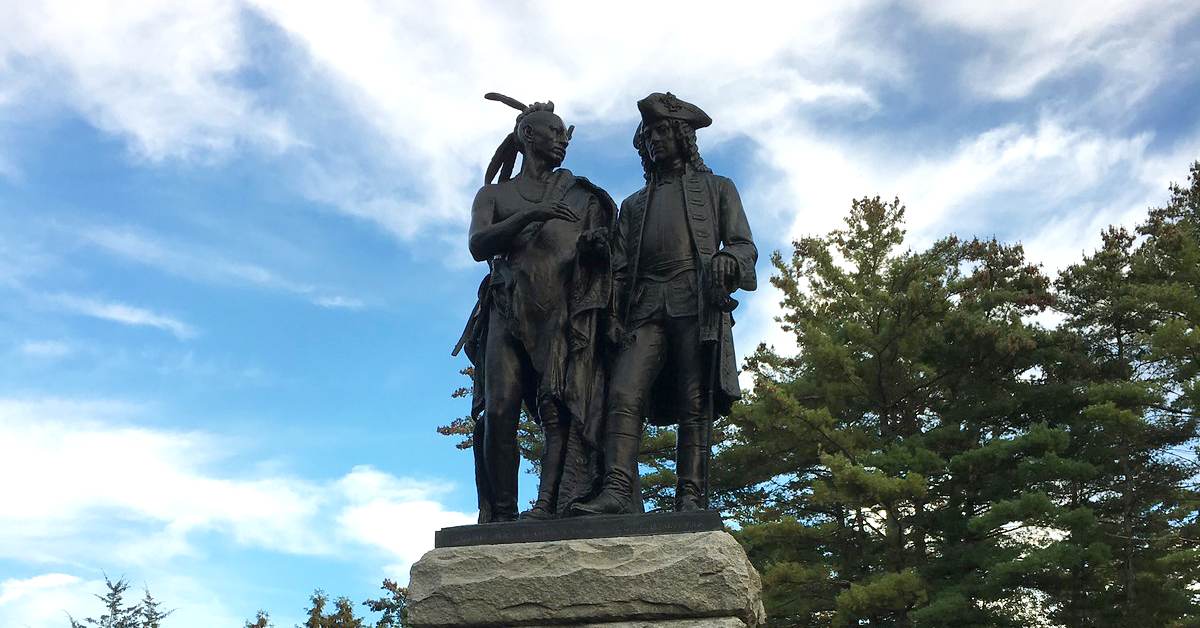 A statue of King Hendrick, the Mohawk chief, and British General William Johnson (the eponymous founder of Johnstown, NY) honors their cooperation during the French and Indian War. Although King Hendrick died in battle, they were able to lead their respective troops to victory, defeating the French and their allies in the Battle of Lake George. The two leaders are depicted in a peaceful, supportive stance overlooking the battlegrounds.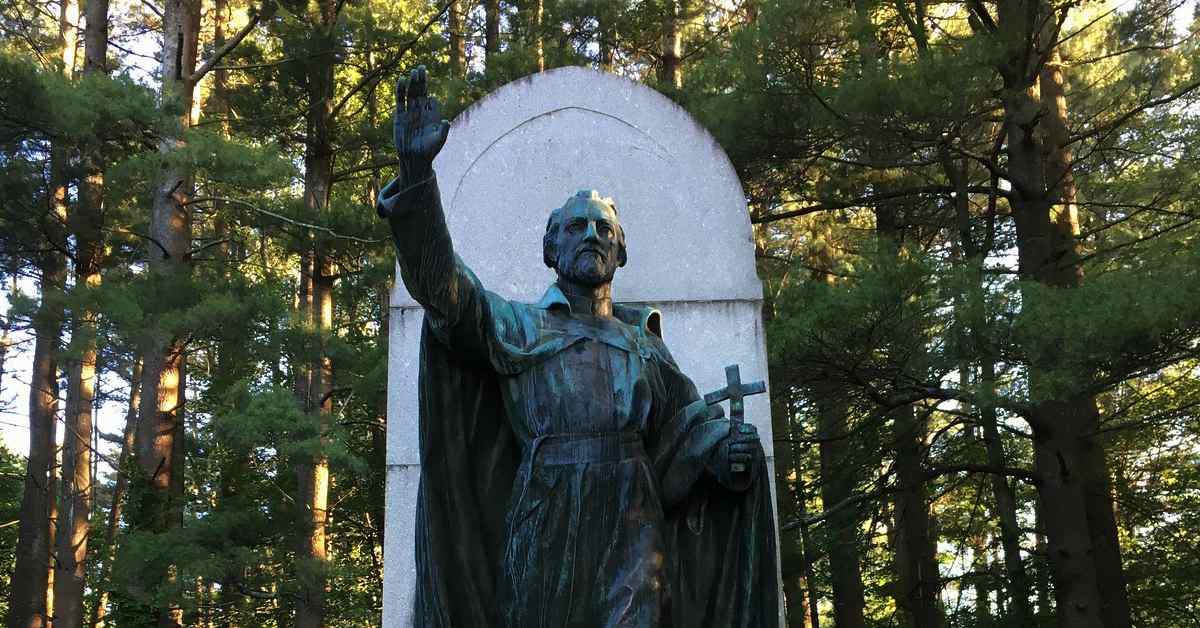 Set among the trees, the third statue on the grounds is of Father Isaac Jogues, the first white man to view Lake George. He dubbed it the "Lac du St. Sacrament," which translates to "Lake of the Blessed Sacrament." Jogues spread Christianity to the Huron in the 1630s and 1640s, before being captured and tortured by the Mohawk, losing his thumb and forefingers. With the aid of Dutch settlers, Jogues fled to France but later returned to the New World where he was martyred by the Mohawk in 1646. He is now one of the martyred missionaries known as the "North American Martyrs" and was canonized in 1930.
Photo credit: Alan Nudi
The last of Battlefield Park's monuments is a memorial that marks the burial grounds of four unknown soldiers who are believed to have died during the Battle of Lake George's "Bloody Morning Scout," the skirmish that cost King Hendrick his life. Their skeletons were unearthed during a construction project and laid to rest in 1935. The site honors the many who died on that fateful day.
Battlefield Park is located on Beach Road just off Route 9 in Lake George Village.
Video Transcript:
[music] Battlefield Park in Lake George is a popular picnic destination just a short walk from the beach. Monuments located throughout the park commemorate pivotal moments in the French and Indian War, as well as the American Revolution. Today, the park provides a relaxing spot from which you can enjoy the many sights and sounds of Lake George.
Source: https://www.dec.ny.gov/docs/permits_ej_operations_pdf/tourlgbattlefield.pdf