Discover a Multitude of Ways to Keep Cool in Lake George This Summer
Sponsored by: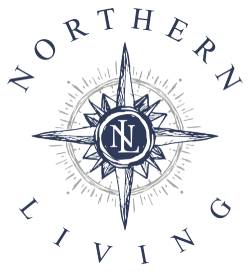 Experience Luxury Lodging on the Lake
Northern Living is a vacation home property management company with the most luxurious vacation rentals in the Lake George area. They offer lakefront properties with direct lake access, game rooms, and more! Book your unforgettable vacation now! Learn More »
See 10 varied and fun ways to keep cool this summer in Lake George below, from cool drinks and food to swimming spots and more. Here's hoping to a heat wave!
Frozen Drinks & Sweet Treats
Try a Frozen Wine Slushie at Adirondack Winery or Purchase a Lush Wine Cocktail Mix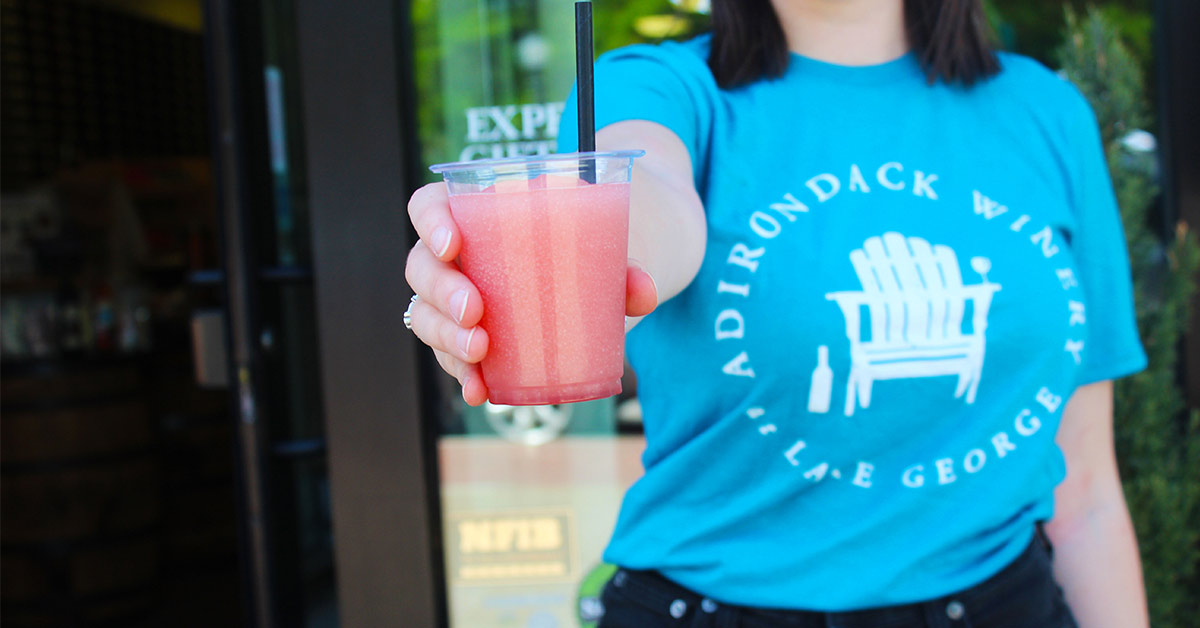 Did you know? Frozen wine slushies are an add-on option for wine tastings at Adirondack Winery's Lake George and Queensbury locations! Flavors vary daily and are created using Lush Wine Cocktail and a rotation of their 35+ wine selection. Visit the new Queensbury Tasting Room for even more frozen drinks and treats to help you cool off. Indulge in their Sinful Sundae, Wine Infused Ice Cream, Frosé Lemonade, Wine Ice Cream Floats, and more! Want to make your own wine slushie at home? You can purchase Lush Wine Cocktail Mix at either location. Lush is an organic, 100% all-natural dry mix that is added to wines to create flavorful, thirst-quenching, and cooling wine slushies.
Head to the Rooftop Cabana Bar for an Island Oasis Drink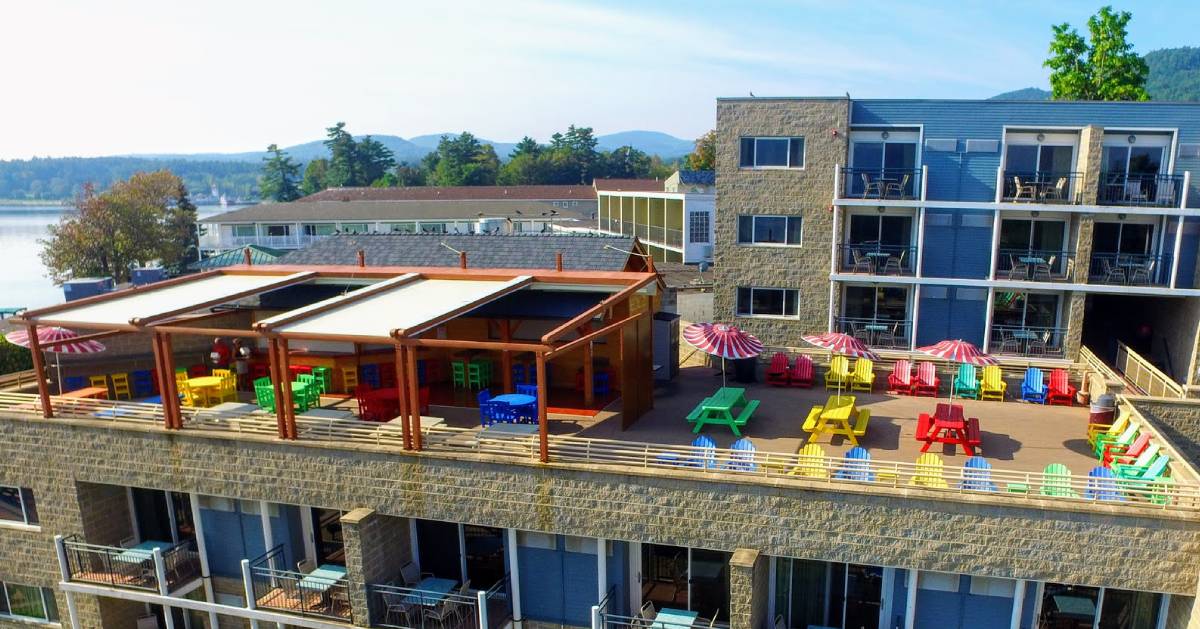 Situated on top of Surfside at the Lake, the Rooftop Cabana Bar is arguably a hidden gem in Lake George Village. Come try one of their Island Oasis Frozen Drinks (daiquiris, pina coladas, margaritas, and more) and pair your cool cocktail with one of their scrumptious burgers or deli sandwiches. Bonus: The retractable roof allows for sipping drinks in the shade.
Indulge in a Dressed-Up Waffle Cone With Your Favorite Ice Cream Flavor at Nina's Sweet Shoppe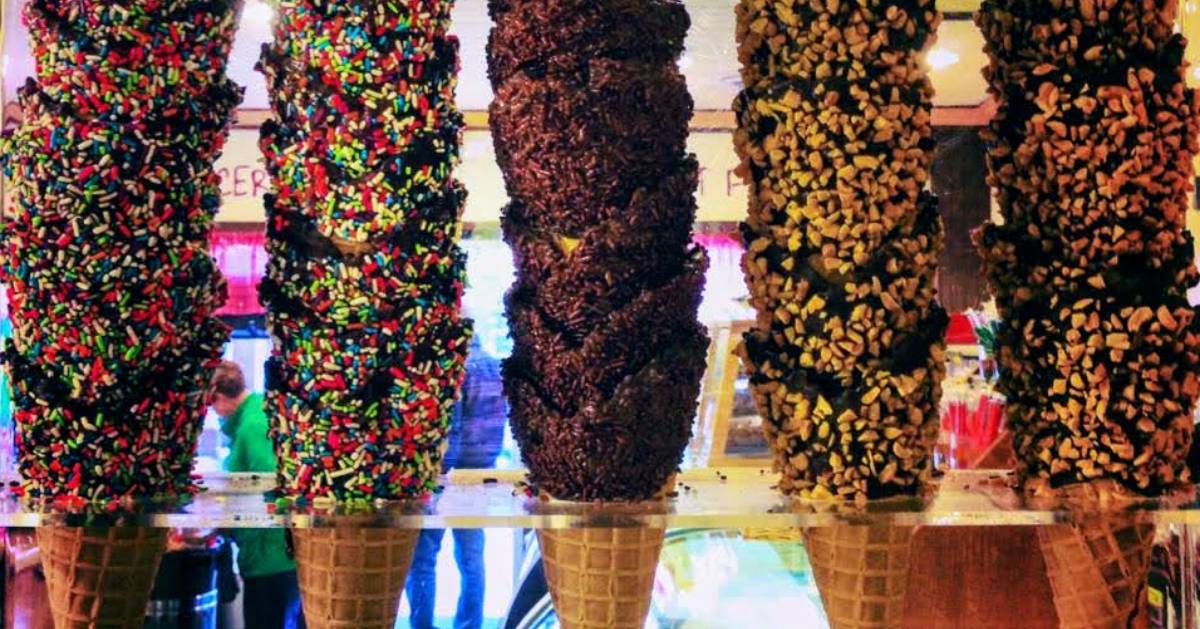 Treat yourself! To the most spectacular waffle cone when you choose to get your ice cream at Nina's Sweet Shoppe, where they know how to make summer sweets fit for a king. They offer hard and soft ice cream as well as sorbets, and they have a slew of candy you'll be tempted to purchase for later.
See ice cream photos on Instagram »
A Wild Waterpark & A Beach on the Lake
Bring the Family to a Weather-Proof Water Attraction & Stay the Weekend at Great Escape Indoor Lodge & Waterpark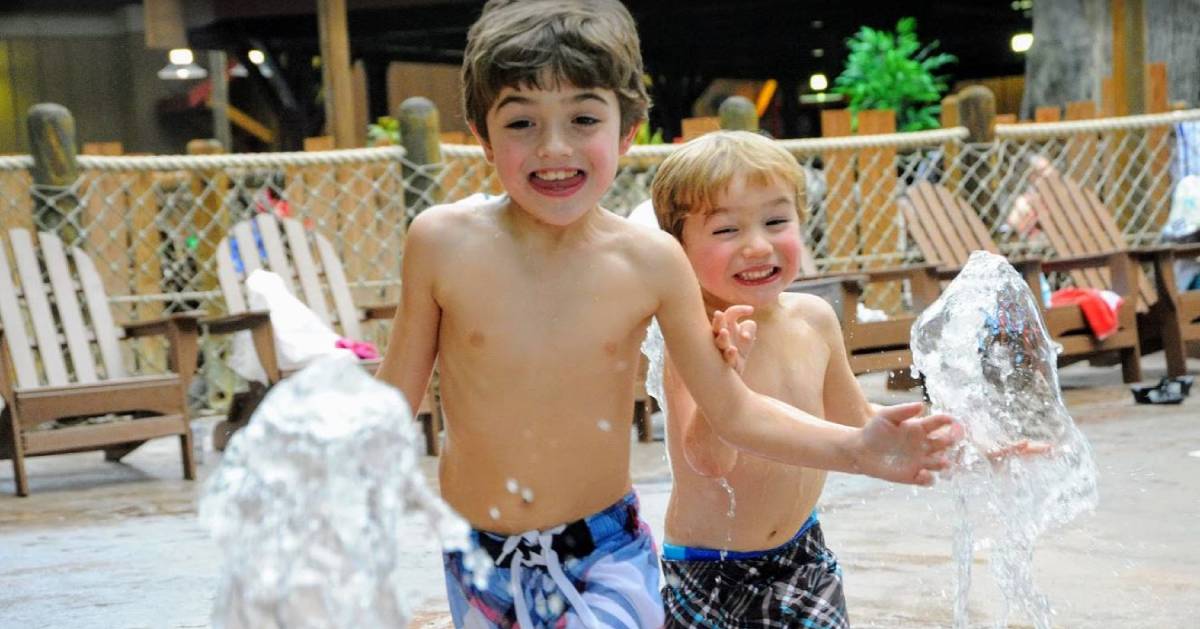 Six Flags Great Escape Lodge & Indoor Waterpark offers a multitude of ways to stay cool via The Lazy River, Tak-It-Eesi-Creek, Children's Activity Pool, and Tip-A-Kanu-Beach, all open to guests of the lodge.
You'll forget all about the heat outside when you're floating along the winding Tak-It-Eesi-Creek making your way underneath mini waterfalls and fountains. If you're cooling off with kids check out the shallow Tip-A-Kanu-Beach with "pint-sized water slides, baby swings, and wildlife-themed spurting fountains."
Find out more about these attractions »
Book a stay at the lodge and make a night of it »
Run Into the Water Like You're a Kid Again at Million Dollar Beach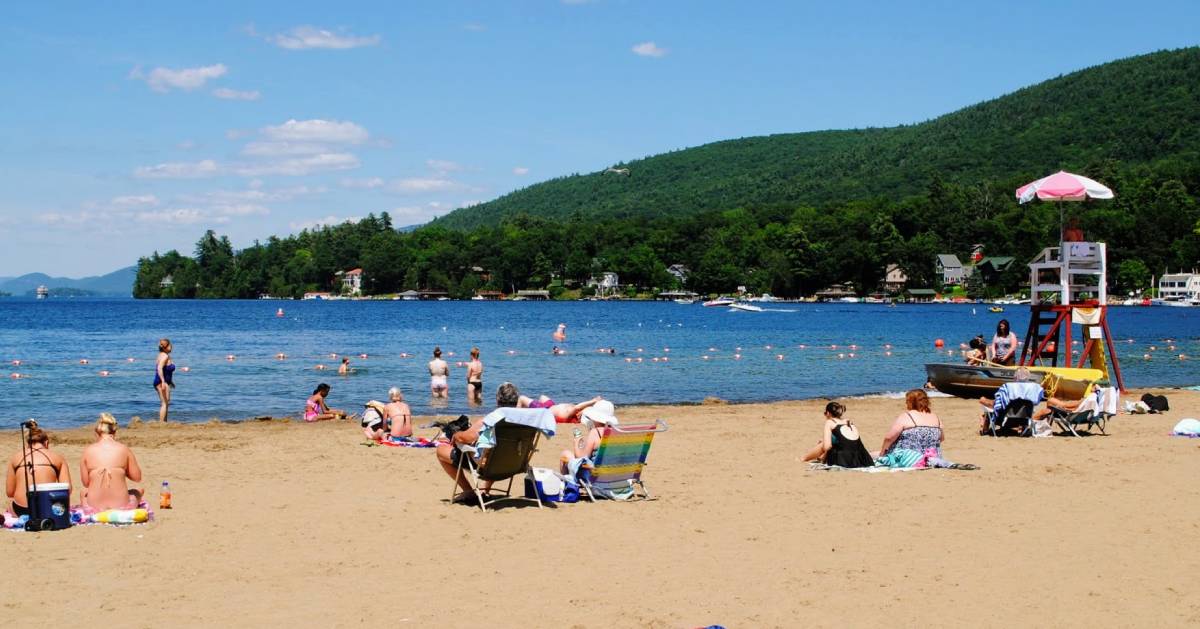 Million Dollar Beach is open daily from 10am to 6pm at a reduced capacity with restricted parking and there's a $10 fee to park. Guests may swim if the lifeguard is on duty, and there's also a public boat launch with a boat inspection/boat wash station. Cool off in the Queen of American Lakes for the quintessential Lake George summer experience.
Get more info on Million Dollar Beach »
See what other beaches are open »
Paddling, Tubing & Rafting
Rent a Paddleboard From Kayak Lake George & Get Out on the Lake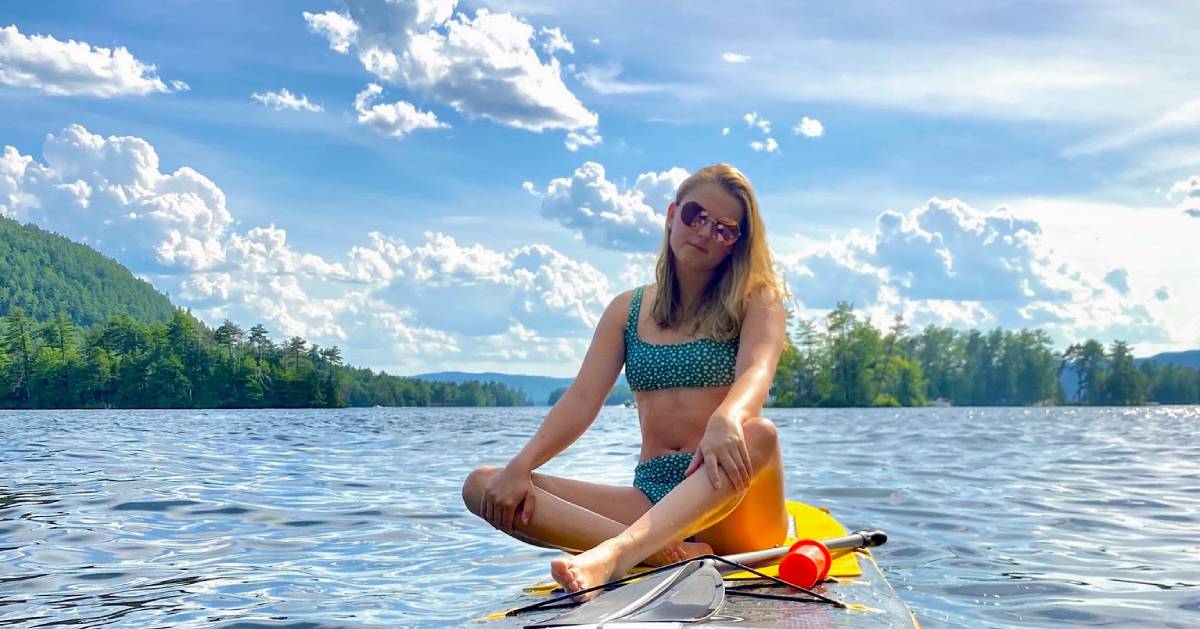 You know what's fun about paddleboarding and kayaking? It's okay if you're not a seasoned athlete at the activity - if you fall off or tip over, that's just yet another way to stay cool! Kayak Lake George is open daily from 9:30am to 5:30pm and they have standup paddleboards, paddleboats, kayaks, and double kayaks available to rent by the hour.
Take a Lazy Ride Down a River With Adirondack Adventure Center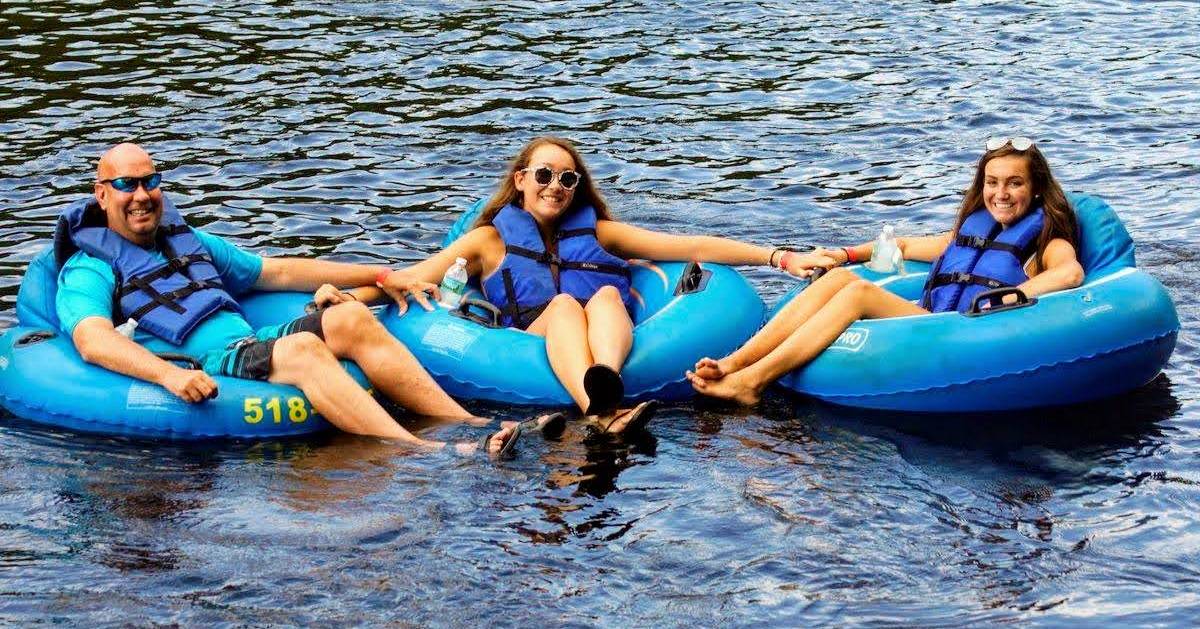 Adirondack Adventure Center in Lake Luzerne allows you to beat the heat with the whole family (kids two and under are free!) as you relax in a comfortable tube with your feet dipped in the cool water. Their lazy river tubing adventure will keep you cool for two-and-a-half to three hours!
And, they also offer whitewater rafting, if you're ready to keep cool while crossing off a thrilling bucket list item.
See info and pricing for lazy river tubing »
Take the dive into whitewater rafting »
A River, A Waterfall & A Pool
Find a Little-Known Swimming Spot Along the Hudson River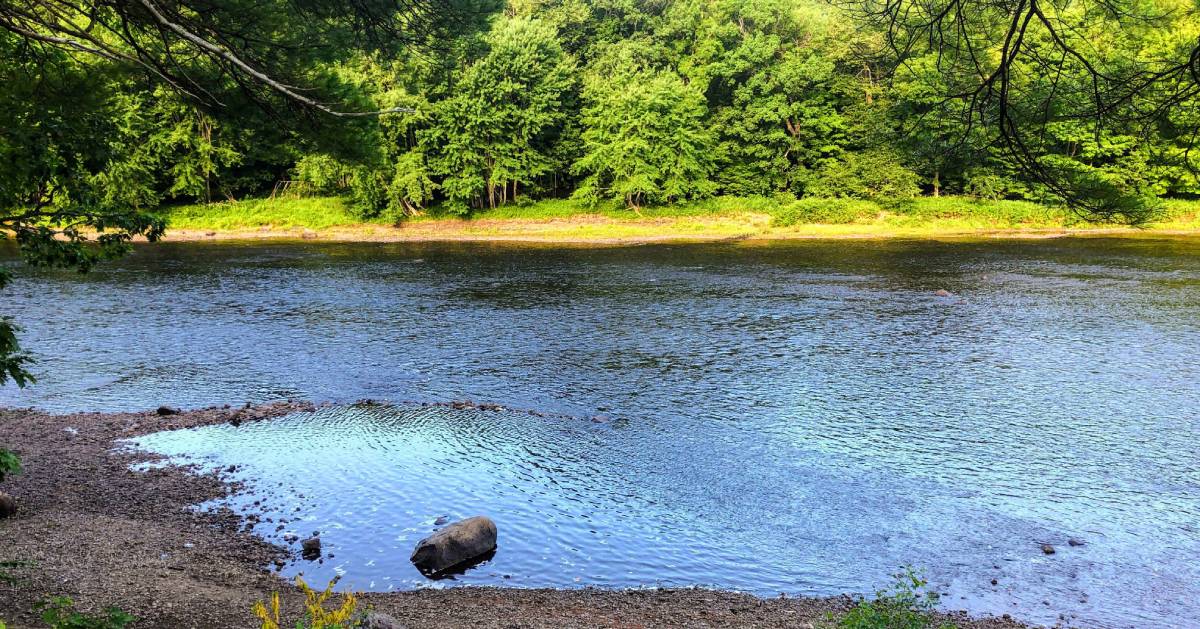 Here's how to get to a cool swimming spot: Drive north on Main Street in Lake Luzerne and when the road splits veer left onto Wall Street. This becomes River Road. Continue on this road for three to four miles until you reach a parking area, and the Hudson River is right there! Although unmarked, there are several sandbars on the side of River Road where you can jump in and explore the water.
Note: Be aware of how close to Rockwell Falls you are, which are south of this spot, close to where the Hudson River meets the Sacandaga River. Basically, don't swim or float too far downstream. (Speaking of waterfalls, check out the next way to cool off on our list!)
Read more about this and other swimming holes »
Splish & Splash at Shelving Rock Falls' Pristine Waterfall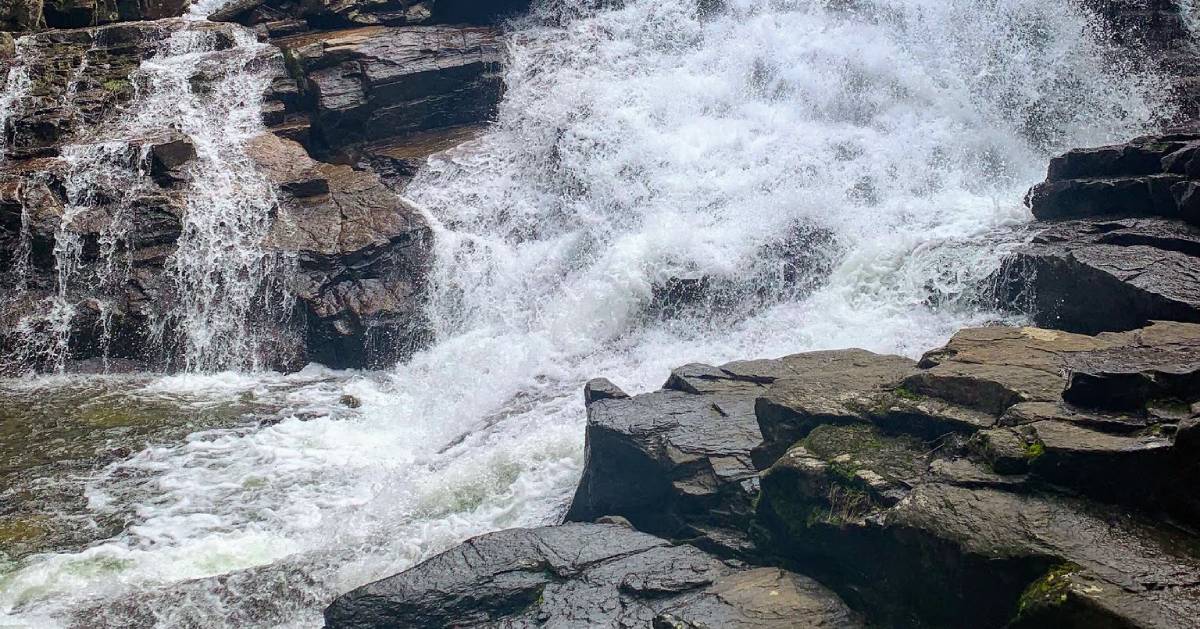 Bring your swimsuit (and maybe some water shoes) to this excellent cooling off place! Shelving Rock Falls on the eastern side of Lake George allows for a quick dip in shallow waters by a cascading waterfall.
It is unsurprisingly a rocky area, so take care when swimming here. It's also a popular place for both hiking and swimming, so it might be a good idea to have a backup plan in case it's busy. Or, plan to come early in the morning on a weekday when you're more likely to have this serene spot to yourself.
Get more info on and directions to Shelving Rock Falls »
Leap Into the Swimming Pool at Gurney Lane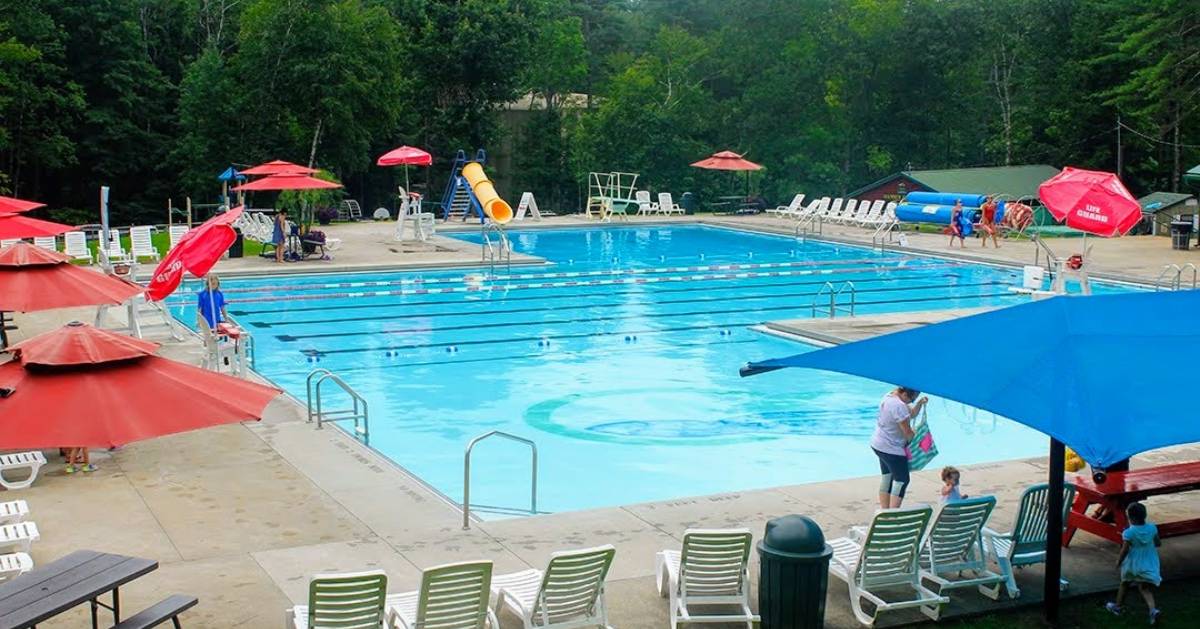 Photo provided by Queensbury Parks & Recreation
There is a pool available to the public (residents and visitors) at Gurney Lane Recreation Area. The pool is from mid-June to early September - visit Queensbury Recreation on Facebook or at queesnburyrec.com for hours and pricing. This 6,200-foot outdoor pool has a 1-meter diving well and a slide, as well as a shallow area ideal for kids.
See more on the pool and recreation area »