Dunham's Bay Resort: Your Lake George Family Reunion Destination
Enjoy an off-the-beaten-path vibe coupled with the advantage of being mere minutes from Lake George Village when you opt to host your next family reunion at Dunham's Bay Resort. Although an excellent option for any traveler, they're particularly seasoned with family reunions and large groups. There are accommodations to suit everyone's needs, an on-site restaurant and grills throughout the property, and the staff will do everything in their power to enhance your stay.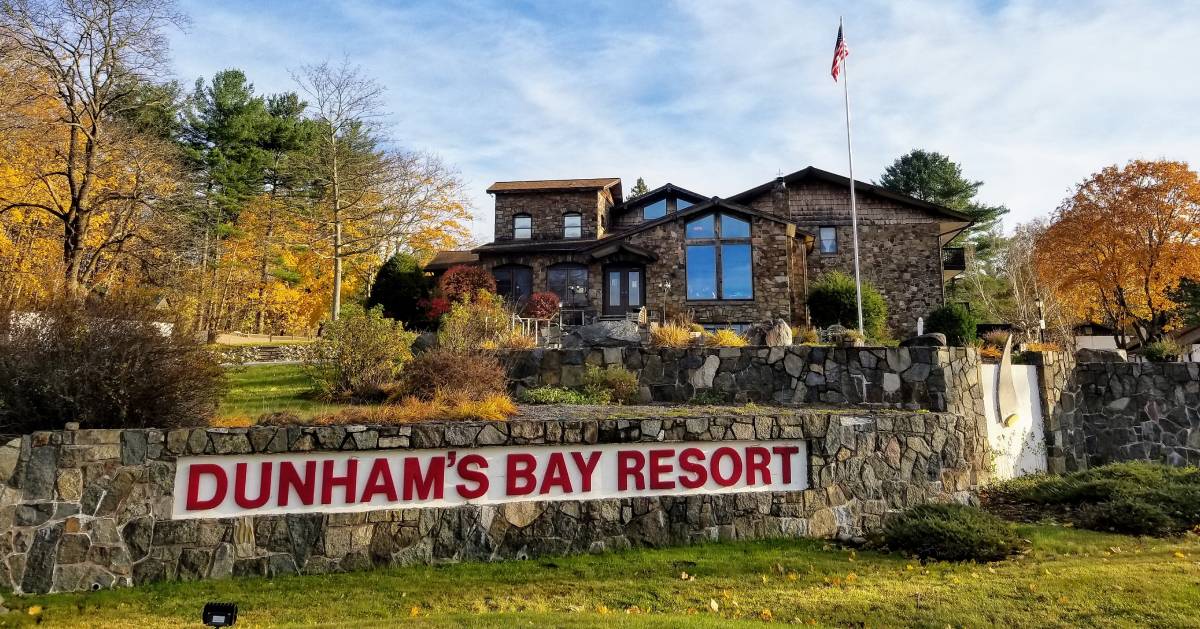 Concerned about the public health crisis, and what that means for your stay at Dunham's Bay? Keep reading to learn all about the resort, including details about their Free Cancellation Early Booker Rate that will put your mind at ease.
Discover Lodging Accommodations for Every Member of the Family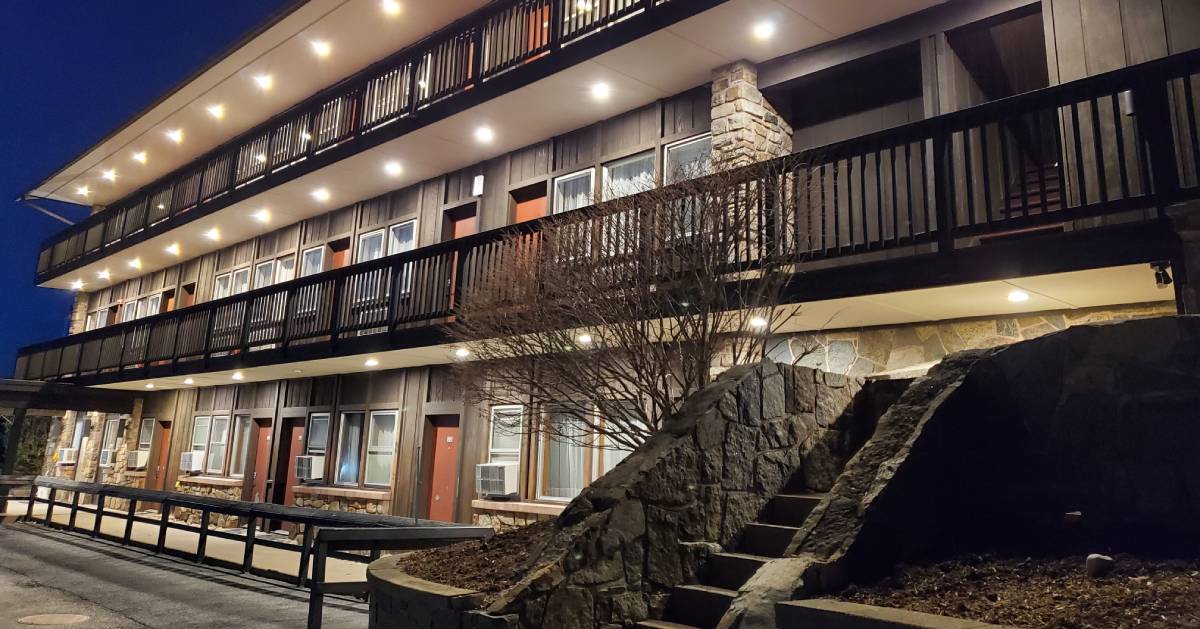 You have two young children and a husband and are hoping for more than a hotel suite. Your 13-year-old neice refuses to make the trip if she doesn't get her own room. Your mother is traveling alone and certainly doesn't need an entire cabin or rental house to herself. No worries - Dunham's Bay can accommodate everyone!
Couples and singles can stay in the main building, which has standard, king, and double queen rooms. Small families will be comfortable in the two-bedroom porch cabins, two-bedroom cabins, one-bedroom Adirondack cabins, or two-bedroom Adirondack cabins. Each option has its own advantages - the porch cabins, for instance, sleep up to six people, have two full private bathrooms, and a picnic bench and grill right outside your door.
See all the room and cabin options »
Make Use of On-Site Dining, Grills on the Property & Substantial Amenities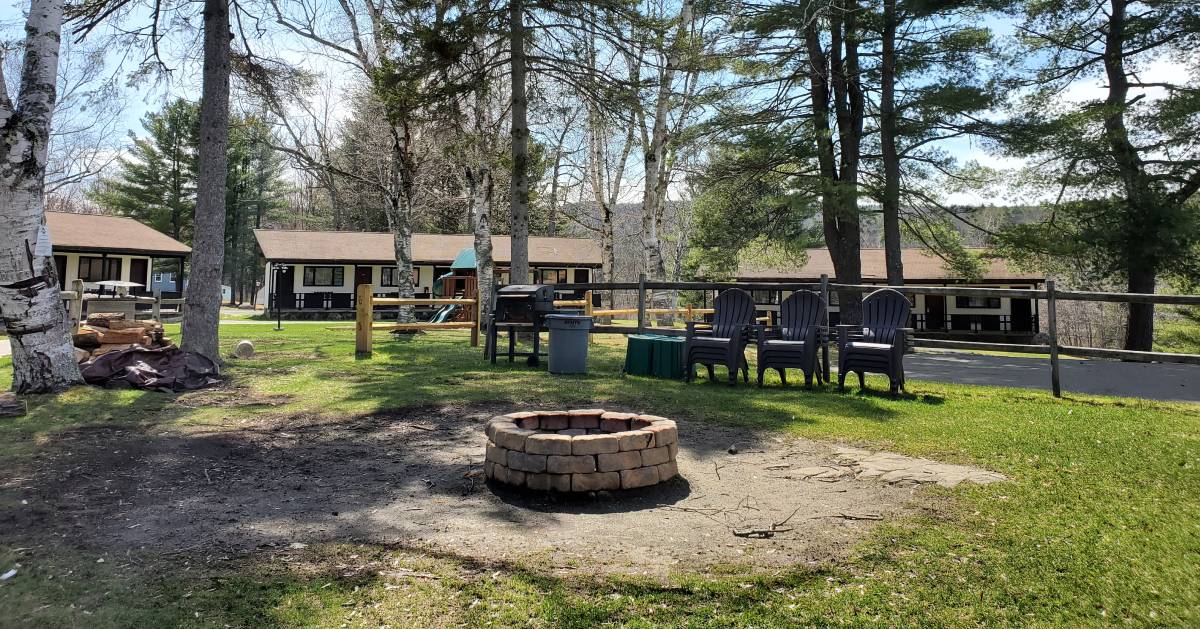 Family-friendly dining and views of the lake await at Dunham Bay's on-site restaurant, The View. The restaurant is known for their fabulous Sunday brunch buffet, but they serve up a wide array of tempting meals from steak and seafood options to vegetarian and gluten-free dishes.
There are many options for group dining and/or rental of indoor or outdoor gathering spaces. In addition, all of the cabins have kitchens, and there are plenty of charcoal grills around the property for guests to use in the non-winter months. "We work with each group to help them figure out what food options will work best for their unique group needs," Andrew Nolan, Front Desk Supervisor and Marketing Manager, told us.
When it comes to other amenities you can keep the whole family busy, as they offer an indoor pool and Jacuzzi, fire pit, horseshoe pit, bocce ball court, shuffleboard court, tennis court, a kids play area, and there's a private beach across the street.
(Note: The View is currently takeout only. The swimming pool and playground will be closed until the region reaches the fourth and final phase of Governor Cuomo's plan for re-opening New York State.)
Browse through their guest reviews »
Experience Dunham's Bay's Unique Brand of Vintage Hospitality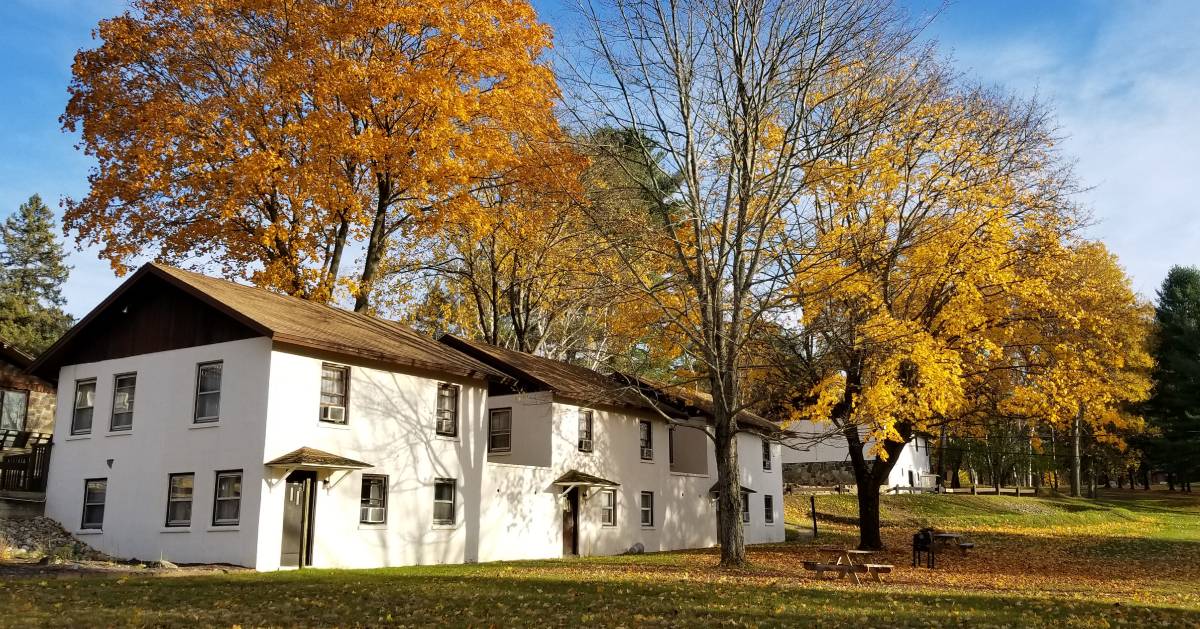 Dunham's Bay has been a four-season destination in the Lake George region since the 1950s. "Although it has passed through multiple owners and operators in that time it has always been an independent property with a proud tradition of providing our unique brand of vintage hospitality," Nolan told us. Regardless of the varied needs of the individuals in your group, Dunham's Bay has the experience in the tourism industry and the knowledge of the local area to ensure a memorable stay.
When you're looking to make reservations for a celebratory dinner at The View, or are trying to nail down an on-site activity to keep the little ones busy, the staff will make sure you have everything you need. Venturing out? They can recommend a hiking trail for your outdoorsy cousin, suggest the best seafood restaurant in the Village for your lobster-loving spouse, and will otherwise ensure everyone is taken care of.
Take Advantage of the Early Booker Flexible Rate & Book With Confidence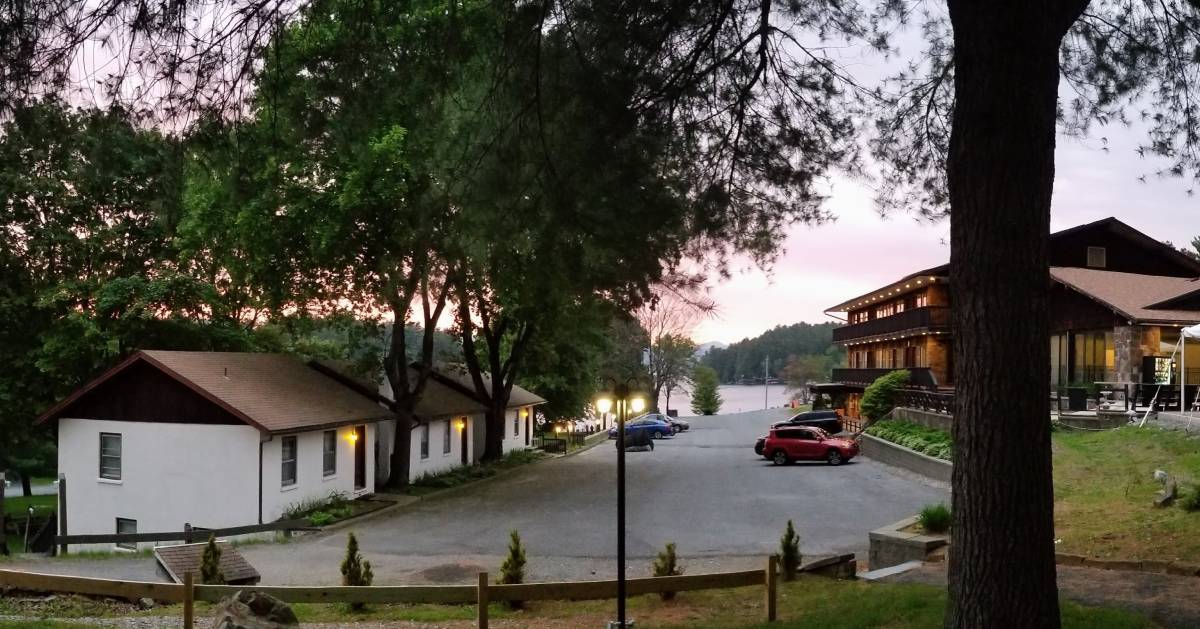 Because times are uncertain Dunham's Bay is offering an Early Booker Flexible Rate deal so you can make your summer 2020 plans with peace of mind. This deal includes a lower deposit requirement and free cancellation up to 14 days before your arrival date.
Dunham's Bay is following the NY Forward Phased Reopening Plan which will require masks to be worn at check-in and when utilizing common areas of the property when social distancing cannot be maintained. Additionally they have increased the frequency of cleaning in their public spaces, including high-touch points, and they'll be increasing access to hand sanitizing stations.