8 Lake George Resorts & Hotels Perfect for Family Reunions
Lake George has so many great lodging options it can be hard to choose, especially if you're getting a large group together for an occasion like a family reunion. Fortunately, we're here to help!
We've narrowed down eight Lake George resorts and hotels that offer a variety of lodging accommodations for larger groups, coupled with amazing on-site amenities for all age groups. And, several are right on the lake! Check out the following for the ultimate family reunion vacation: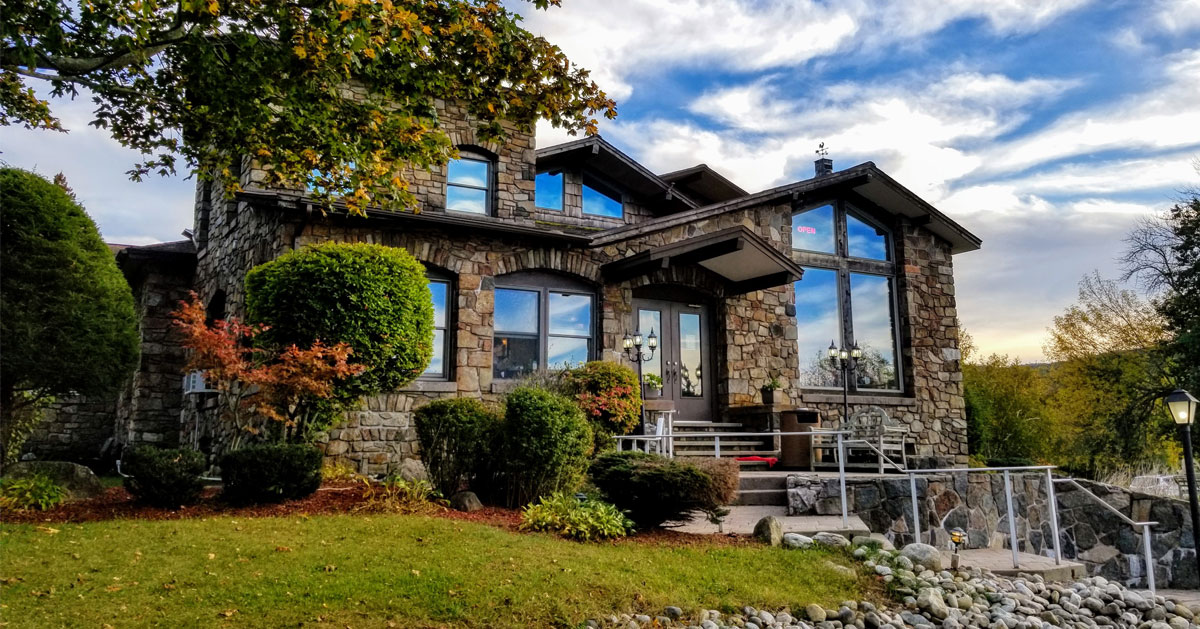 Dunham's Bay Resort one of Lake George's best-kept secrets, is on the eastern side of the lake, offers picturesque views of Lake George, and also has a superb restaurant on-site that specializes in a locally sourced, seasonal menu.
Several lodging options are available to accommodate the entire family's needs. They can lodge couples and single attendees in the main building, which has standard queen, king, and double queen rooms.
Small families can make themselves comfortable in the two-bedroom porch cabins or two-bedroom cabins, and grandparents can go in the one-bedroom Adirondack cabins (two-bedroom Adirondack cabins are also available.) The cabins include a kitchen, living area, and everything you need for a relaxing stay.
Guests of all ages can take advantage of resort amenities like an indoor heated pool and Jacuzzi, the family can gather around the fire pit, and there are also outdoor charcoal grills, a horseshoe pit, and a kids play area. Enjoy access to a private beach just across the street.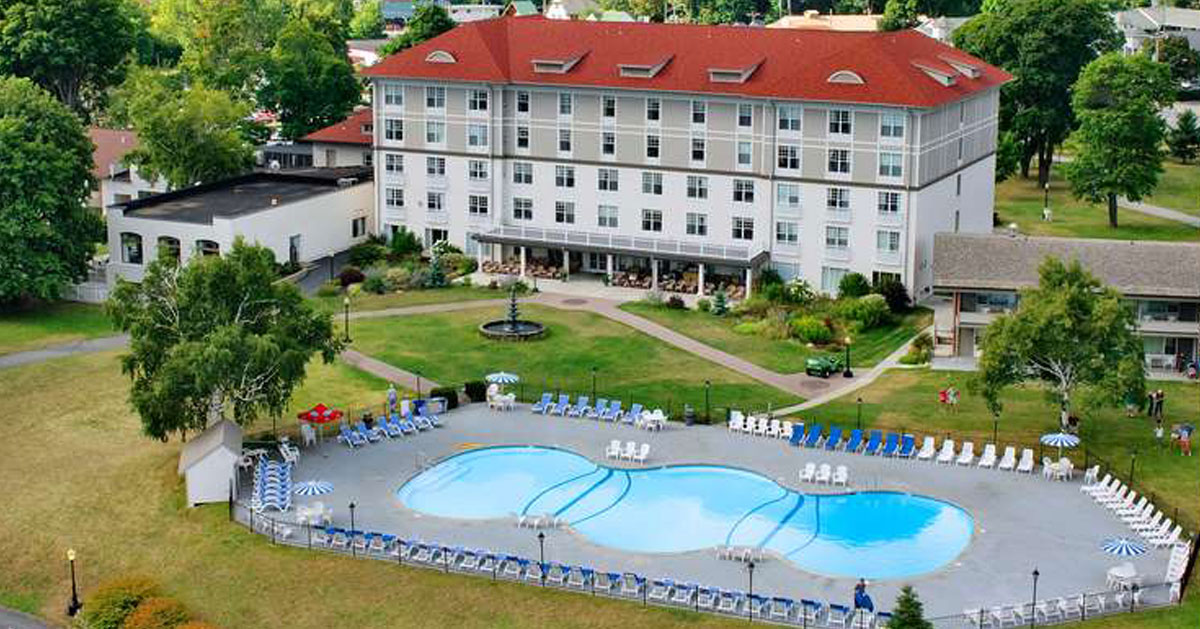 Many hear Fort William Henry and think "historic museum" - and they'd be right. But, it's also a hotel and conference center that comprises nearly 200 spacious rooms and suites. Everyone in the family will love the unobstructed view of the lake.
Kids will enjoy the indoor pool and Olympic-size outdoor pool; Mom and Dad must make use of the sauna and Jacuzzi. There are top-notch restaurants on site, and you'll be within walking distance of all the Village has to offer, where you'll find more restaurants and attractions for all ages.
When looking for lodging for a family reunion, it can be tough to find something in everyone's price range, but Fort William Henry offers it all: luxury accommodations at the Grand Hotel, mid-range rooms and suites at Premium East, and budget-friendly rooms at Standard West.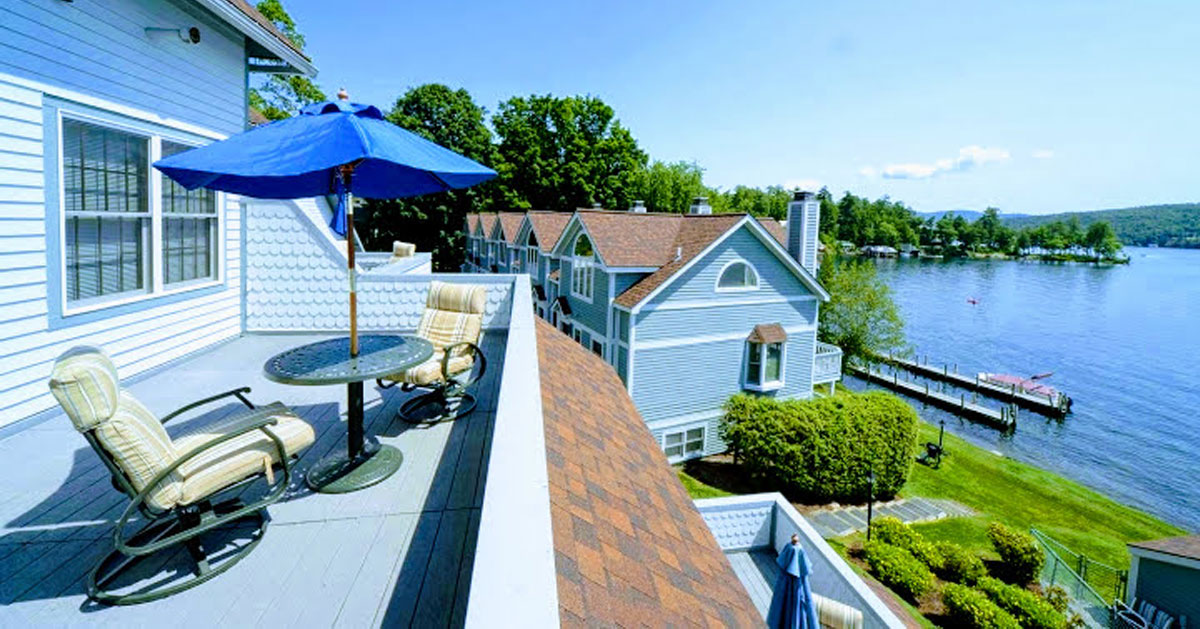 Spacious living areas, extensive amenities, and stunning views? You and your extended family can have it all at the vacation rentals offered at The Quarters on Lake George. Accommodation options include a mansion unit that sleeps six for a larger family, a two-to-four-person unit for couples or smaller families, and another six-person unit.
Each vacation rental includes a full kitchen, living room, Jacuzzi in the master bedroom, and more. All ages can enjoy the outdoor pool, private beach, and boat docks. There's also a huge lakeside sundeck where you can picnic with the family, watch the boats go by, or cast your line out for some prime fishing.
Families with young kids will love the laundry facilities on site! And, cook with the family using the centrally located grills on the property.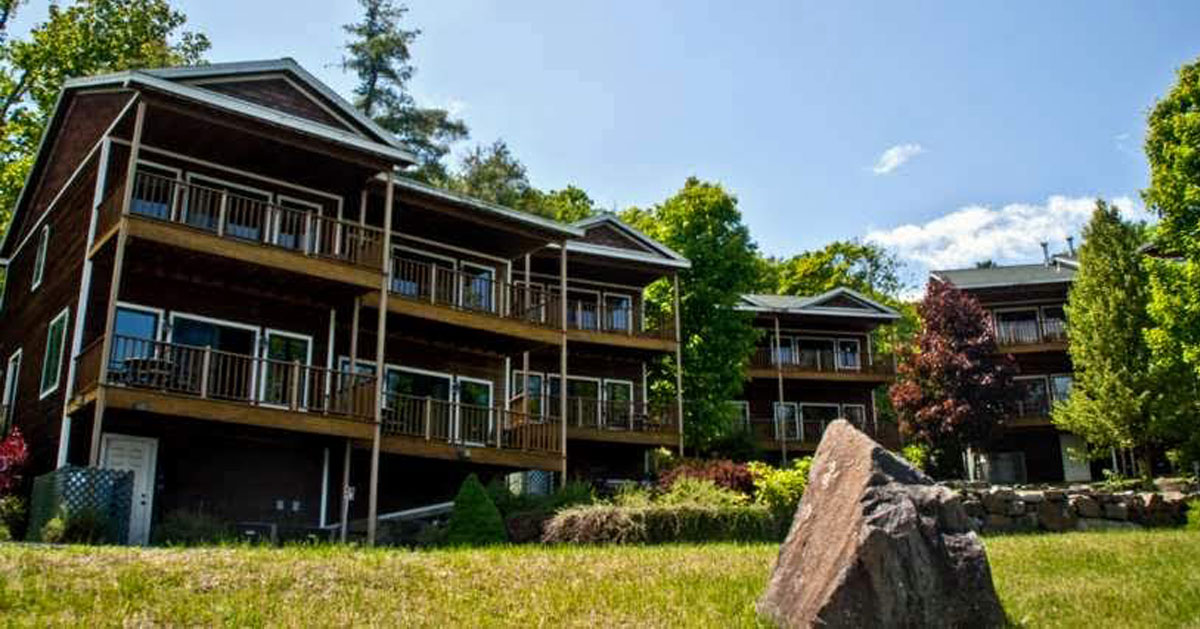 How does 15 acres of lakefront property on Lake George sound? Sun Castle Resort has panoramic views of the lake and the mountains from every room. Couples or small families can opt for the two-bedroom villas, while larger groups can spread out at the spacious townhouses.
Most of the two-bedroom villas have two king sized beds, a living room with a sleeper sofa, and your own private, wrap-around balcony just a few feet from the shore. The beautifully furnished townhouses come with a private deck and a Jacuzzi.
Have family members bringing a boat? Make use of dock space on the property! There's also a fine dining restaurant on-site for an elegant family meal together.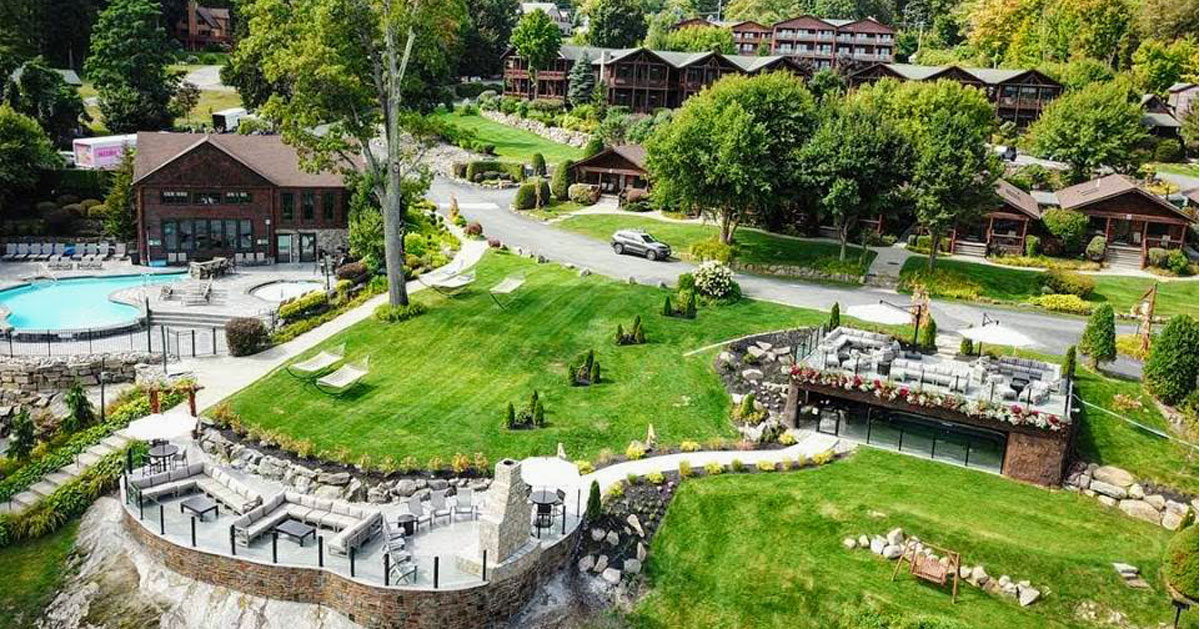 When you and your family stay at The Lodges at Cresthaven you'll be just a mile and a half north of the Village. They have family-sized lodges with two bedrooms, two full bathrooms, a large great room with a fully-equipped kitchen, a living room, and a dining area. Each lodge has a covered porch or patio, with seating facing the lake. And, they each sleep six people, so there's plenty of room for everyone.
All members of the family will enjoy the 300-foot private beach, pools indoors and out, and the lakeside lounge and fireplace. Younger kids can make use of the playground, while older kids can play their hearts out in the game room and video game room.
And, there's even more family-friendly fun with sporting amenities like a bocce court, and there's an even ice skating rink in the winter! While you'll be close to the Village, you might not ever need to leave the property.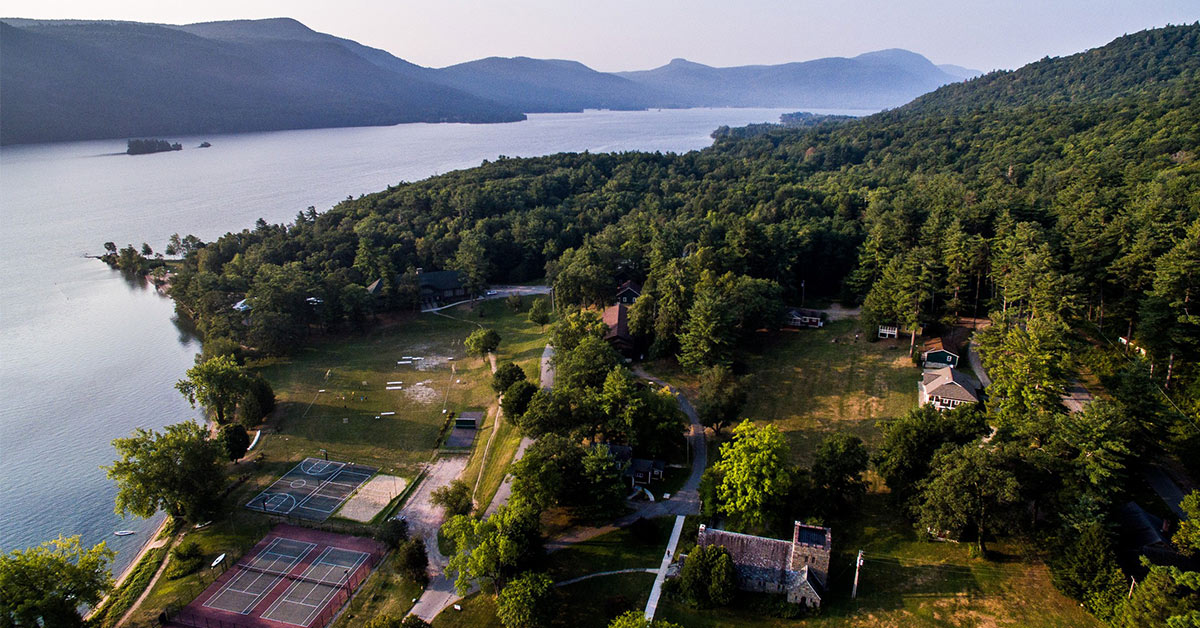 Photo Credit: www.darrenlevine.com
Not only is Silver Bay YMCA an all-inclusive, year-round resort located directly on Lake George, but the property has a dedicated Conference Services staff that's ready to help you design a custom reunion experience.
The 100-acre campus features not one, not two, but 30 different types of accommodations, from small cottages to luxury hotel rooms. Guests have unlimited access to Silver Bay's programs and activities - including kayaking, archery, and hiking - but your family can also enjoy exclusive and premium activities, like campfires, boat tours, and catered functions.
Contact Silver Bay YMCA today to start planning the perfect reunion!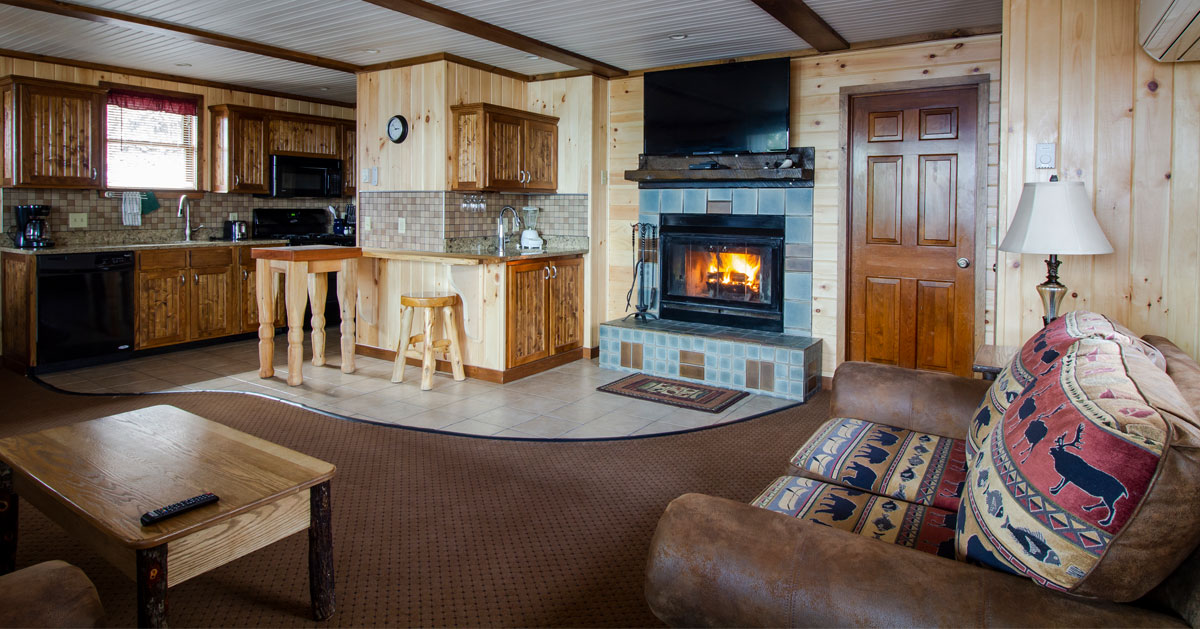 You and your whole family can explore the northern end of the lake when you opt to stay at Trout House Village Resort in Hague, which is open year-round. Trout House's authentic Adirondack log cabins and cottages are perfect for families, and they also have a nine-bedroom country inn. The owners make renovations each year, so each accommodation is always up to date with maximum comfort and amenities.
Many families vacation here year after year, and for good reason. The 400-foot sandy beach and use of rowboats, canoes, kayaks, and paddleboats appeals to many groups of all ages looking for fun right on Lake George. In the winter, guests can take advantage of snowshoes, cross-country skis, and toboggans.
Choose From Multiple Lodging Options & Fantastic Amenities at Depe Dene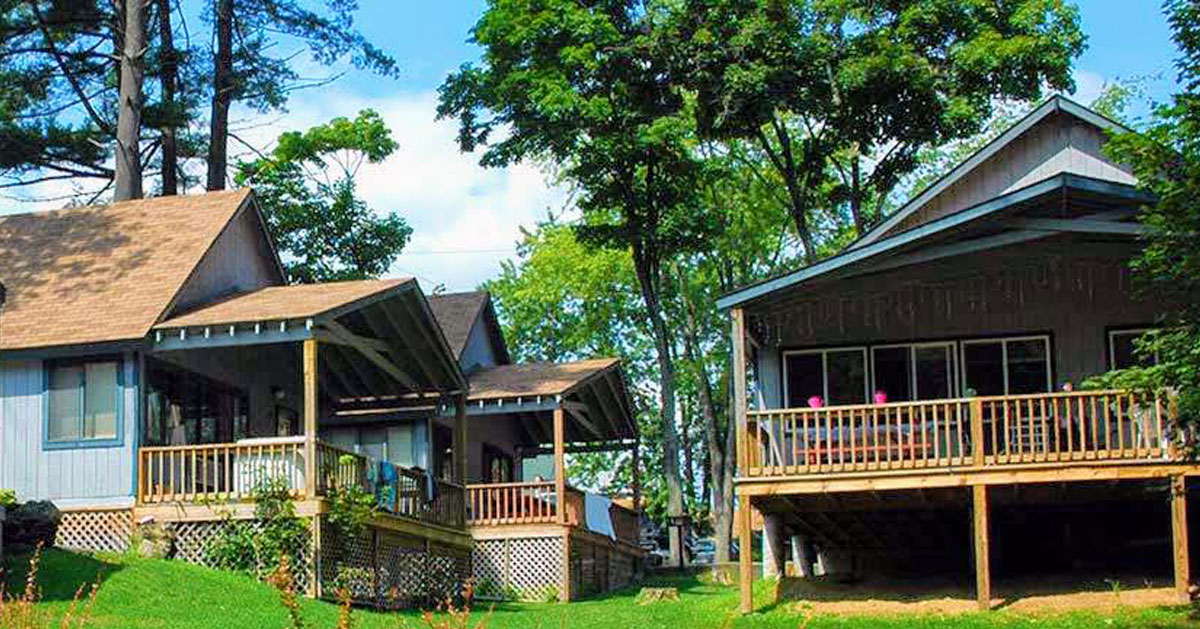 Lakefront lodging with the largest private beach in Lake George and complimentary kayaks and paddleboats? Water-loving families will go crazy for Depe Dene, situated in between Lake George Village and Bolton Landing.
The estate mansion is an excellent choice for a family reunion, with 11 bedrooms sleeping up to 24 people. They also offer Adirondack-style cabins, lakeside cottages, townhouses, beach suites, and lake view motel rooms, so it's easy to find spacious accommodations regardless of the size of your family. A few of the cottages and townhouses include four bedrooms.
Besides the beach, there's also a heated pool and Jacuzzi, sporting amenities like tennis and volleyball courts, and nightly family-friendly events throughout the week during the heart of the summer, like s'mores nights. There are also two playgrounds for the kids.
No matter what time of year you're planning your family reunion, guests can enjoy amazing lake views right from the porch or windows of their cabin.