Editors' Picks: Best Places To Stay To See The Foliage
There is nothing more fun than leaf peeping during fall in the Lake George Region. If you're planning a trip to see the colorful leaves for yourself, then you should check out our editors' favorite places to stay based on scenic views, comfortable accommodations, and proximity to local events and activities.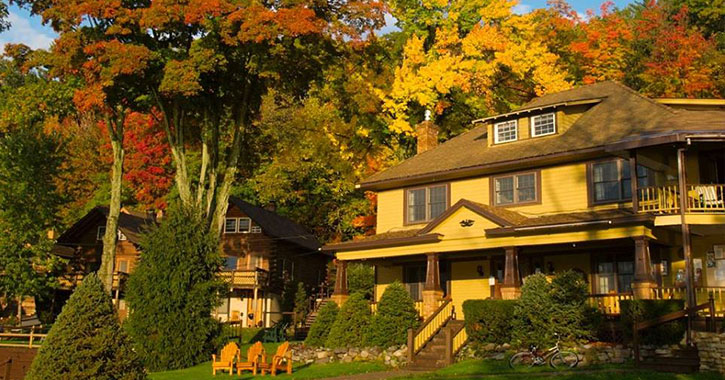 Enjoy rustic accommodations at the family-friendly Trout House Village Resort in Hague. Situated right on the lake, Trout House features exquisite log cabins and cottages as well as tons of resort amenities. You'll get to experience Adirondack luxury while taking in the view of the fall foliage.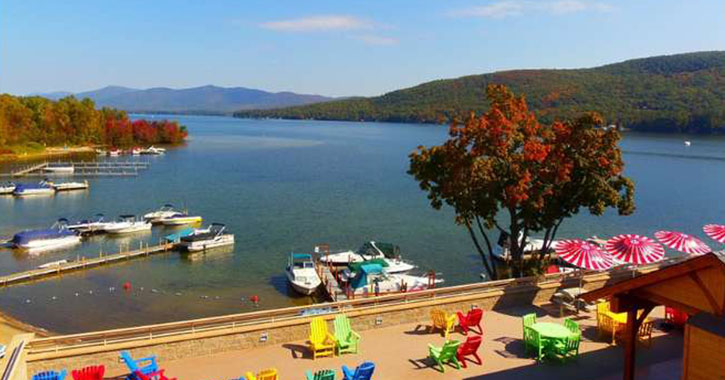 Stay at Surfside On The Lake this fall and see the spectacular fall foliage from the hotel's Rooftop Cabana Bar. Not only will you be right on the lake in Lake George Village, but Surfside offers a wide selection of room types, a private beach, a playground for the kids, and much more.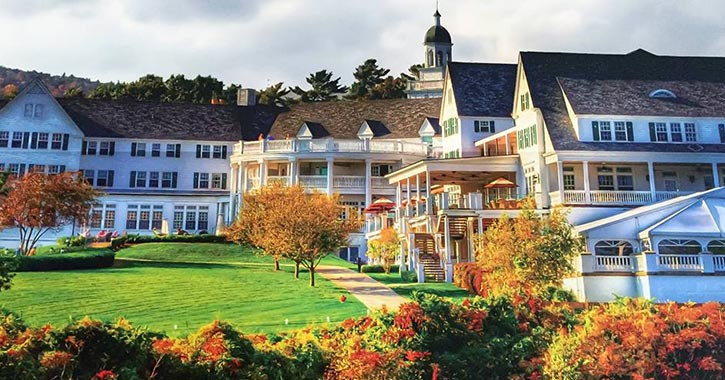 Located in Bolton Landing on Green Island, The Sagamore provides guests with a captivating view of Lake George that is simply unmatched. The resort's property also has everything you need for the perfect fall getaway, including a spa, lake access, an indoor and outdoor pool, a nearby golf course, and more.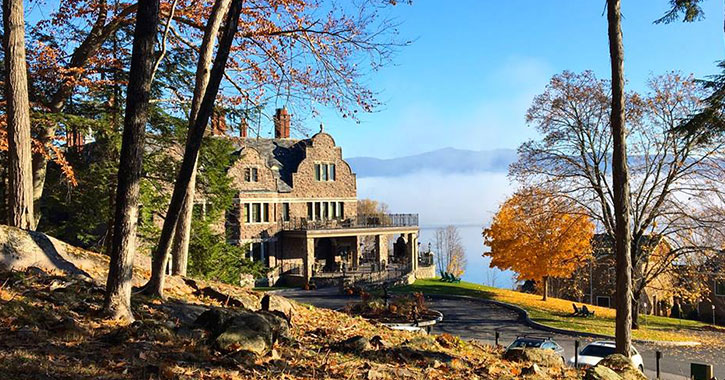 The beautifully restored turn-of-the-century Queen Anne stone castle alone makes The Inn at Erlowest one of the most unique places to stay in Lake George. Add in the fantastic Adirondack cuisine, the friendly staff, plus the gorgeous foliage views, and you have an autumn getaway worth remembering.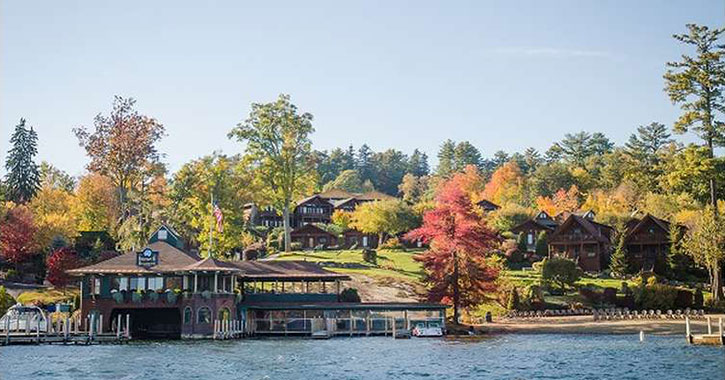 If you're looking to bring the little ones along on your leaf peeping adventure, The Lodges at Cresthaven is the place for you. Situated just a few miles outside of Lake George Village, the resort is equipped with tons of amenities, such as a sandy beach, a game room, picnic tables, an on-site restaurant, and an indoor and outdoor pool.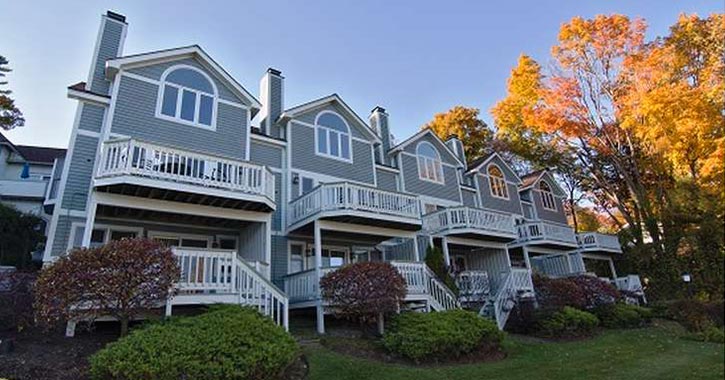 The colors of fall will be in full view when you stay at The Quarters at Lake George. These luxurious vacation rentals are located on the lake and feature all the amenities you need for a relaxing autumn escape. Step outside on your patio deck for a stunning look at the fall foliage in September and October.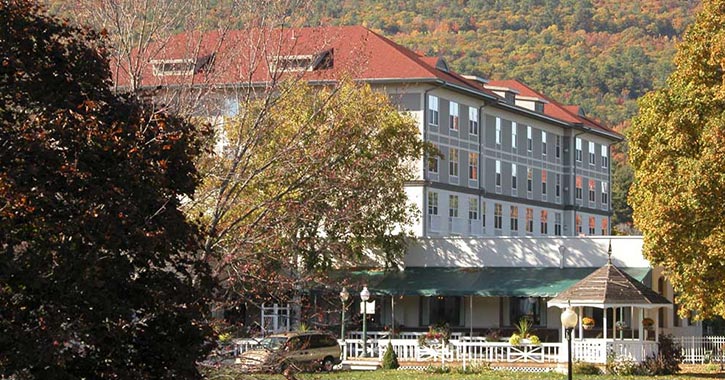 For the perfect mix of historical elegance, upscale accommodations, and lakeside views, choose Fort William Henry Hotel and Conference Center in Lake George Village. If you book a room at the back of the Grand Hotel, Standard West Motel, or Premium East Wing, you'll be able to see the waterfront and surrounding fall foliage from your window. Some of Fort William Henry's on-site amenities include a seasonal tavern, White Lion Breakfast Restaurant overlooking the lake, two pools, and more.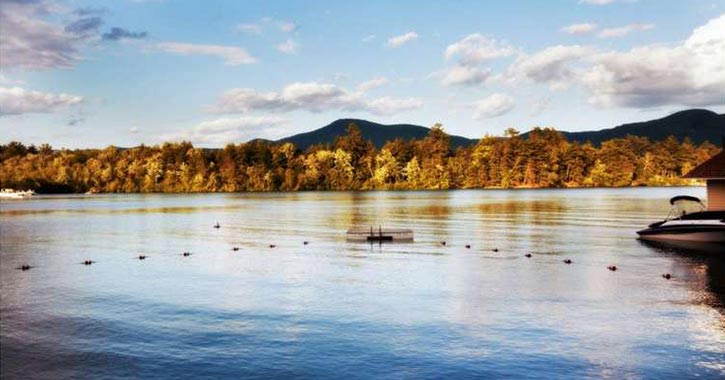 Although the Chelka Lodge in Diamond Point closes in early October, the property is in an ideal location for some early fall leaf peeping. The beautiful resort faces Lake George and features a spacious patio deck where you can relax and enjoy all the vibrant colors of autumn. A variety of lakeview rooms are available, as well as recreational activities such as stand up paddle boarding, kayaking, and many others.
Find more places to stay in Lake George »
Check out our Leaf Peeping Guide »