Lake George Boat and Jet-Ski Rentals: Private Guided Tours & Cruise Charters
To truly appreciate Lake George, you need to get ON the water! And, the good news is, there are plenty of places that will help you do just that. You can rent a boat or charter a boat for a private cruise, or take a guided jet-ski tour. Browse our listings and choose the option that is right for you, from pontoon and motor boat rentals to fishing charters and boat tours, and the always adventurous jet-ski. A must for vacationers and locals alike, there is just no better way to spend a beautiful sunny day. Get out and enjoy your day on Lake George!
Sponsored by: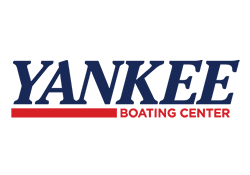 The Lake Is Calling!
Get out on the water in your very own boat this summer! Yankee Boating Center's inventory includes both new and used boats in a variety of different models. Stop by their showroom in Lake George to check out their selection for yourself. Learn More »