Free & Fun Outdoor Winter Activities In Lake George
Budget-Friendly, Kid-Friendly Winter Activities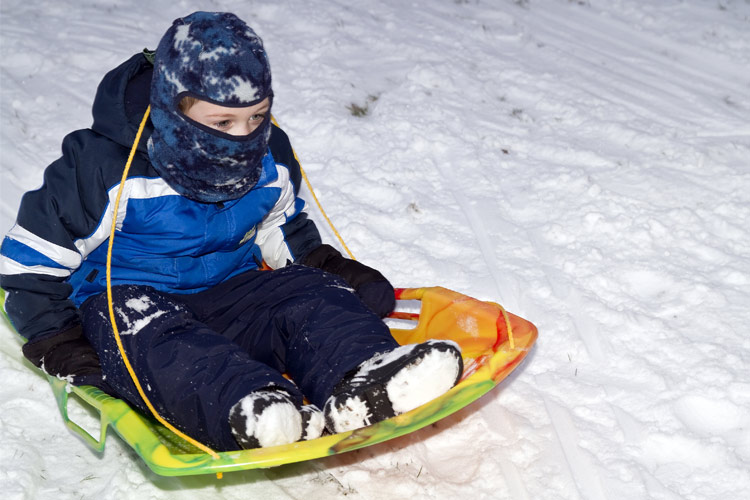 Even in the colder months, Lake George is packed with activites and adventures the whole family will enjoy. Between heating bills and holiday spending, budgets can be tight this time of year. This helpful list of free things to do in the Lake George area will help you have fun without spending a bundle!
**NOTE: Some of the activities on this list will only be "free" if you already own the appropriate equipment. Others may require you to pay for rentals or purchase your own gear.
Sledding & Tubing:
Sledding is a joy you never outgrow, and the Lake George Village Recreation Center is the perfect location for a thrilling tubing adventure. Bring a few friends, the kids, your sweetheart... and make a day of it! The best part? When money is really tight, you don't even need to purchase a sled! You can make a DIY sled out of a cardboard box, trashbag and duct tape -- really!
Battlefield Park:
For a little bit of history, take your own winter tour of Battlefield Park on Beach Road in Lake George. Discover the Father Isaac Jogues Monument, Battle Monument of King Hendrick and Sir William Johnson, and other historical sites within the park.
Cross-Country Skiing & Snowshoeing:
Put on your skis or snowshoes, and discover the beauty of Lake George! Crandall Park in Glens Falls has lighted cross country ski trails that are great for evening skiing. Or you could try the cross country ski trails at the Lake George Village Recreation Center or Cronin's Golf Course in Warrensburg, 5 miles north. It's a great workout and a wonderful way to make the most of the Lake George winter... plus it's free! You can lease skis and boots from local sporting goods compaines, and snowshoe rentals are available at the Adirondack Mountain Club in Lake George.
Winter Carnival:
Visit the Winter Carnival events on weekends throughout the month of February. It's a fun-filled celebration of the winter season, with plenty of exciting activities for the whole family to enjoy. Get more details about this year's Lake George Winter Carnival »
Note: Before embarking on any of the following activities, you will want to read these ice safety tips!
Ice Skating:
The lake is usually frozen solid by mid-January, providing the perfect rink for ice skating each winter. Use caution whenever venturing out onto the ice, and practice smart ice safety. If you prefer, there are also public indoor and outdoor skating rinks in the Lake George area.
Ice Fishing:
Gear up and head out onto the frozen lake for a day of ice fishing! This is something you can do for free on Lake George, but if you aren't an experienced ice fisherman or woman, you could also hire a guide for safety and expert knowledge of the lake.
Snowmobiling:
When frozen over, Lake George offers an incredible arena for snowmobiling. Just make sure you are follow these ice safety tips before venturing out to enjoy the thrill! There are also over 180 miles of snowmobile trails winding through Warren County from Glens Falls all the way into the Adirondacks.
Looking for more winter fun in Lake George? Check out our Lake George Winter Guide for activities and ideas!