Ski, Snowboard & Make the Most of Snowy Winters in Lake George
Lake George is located near several wonderful ski resorts and hills. Due to winter's often abundant snowfall averages, most ski centers are able to provide skiing and snowboarding from late November through mid-April. Here's a quick rundown of some top nearby places where you can hit the slopes this season.
Sponsored by: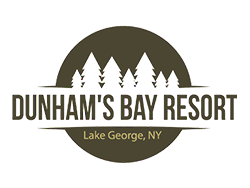 Stay At Lake George's Best Kept Secret
Just a five-minute drive from Lake George Village on the lake's southeastern shore, Dunham's Bay Resort is perfect for family vacations and couples retreats. Enjoy the indoor heated swimming pool, on-site restaurant, and serene setting. Learn More »
Get Skiing at These Northern New York Resorts
Gore Mountain (North Creek, NY)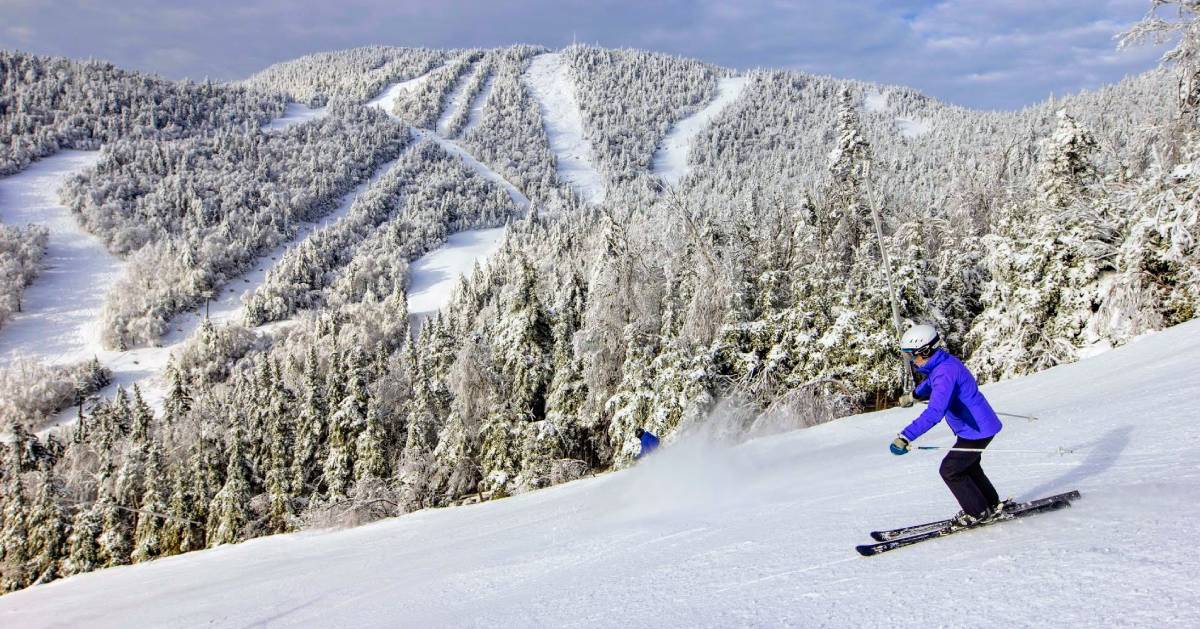 Drive Time: 26.7 miles from Lake George, or about 36 minutes.
At a Glance: Gore offers the largest trail and lift network in New York State and is home to some of the most skiable acreage in the region.
Located a short drive north of Lake George in North Creek, Gore Mountain offers 110 alpine trails spread across their four peaks with difficulty levels ranging from beginner to expert. The ski resort has undergone updates and changes for the 2020 to 2021 season, including two new lifts, and they offer cross-country skiing and snowshoeing as well.
To visit Gore Mountain, travel from Lake George north on Route 9 for about 9 miles through Warrensburg until you reach the intersection with Route 28 (on your left), which will take you to North Creek.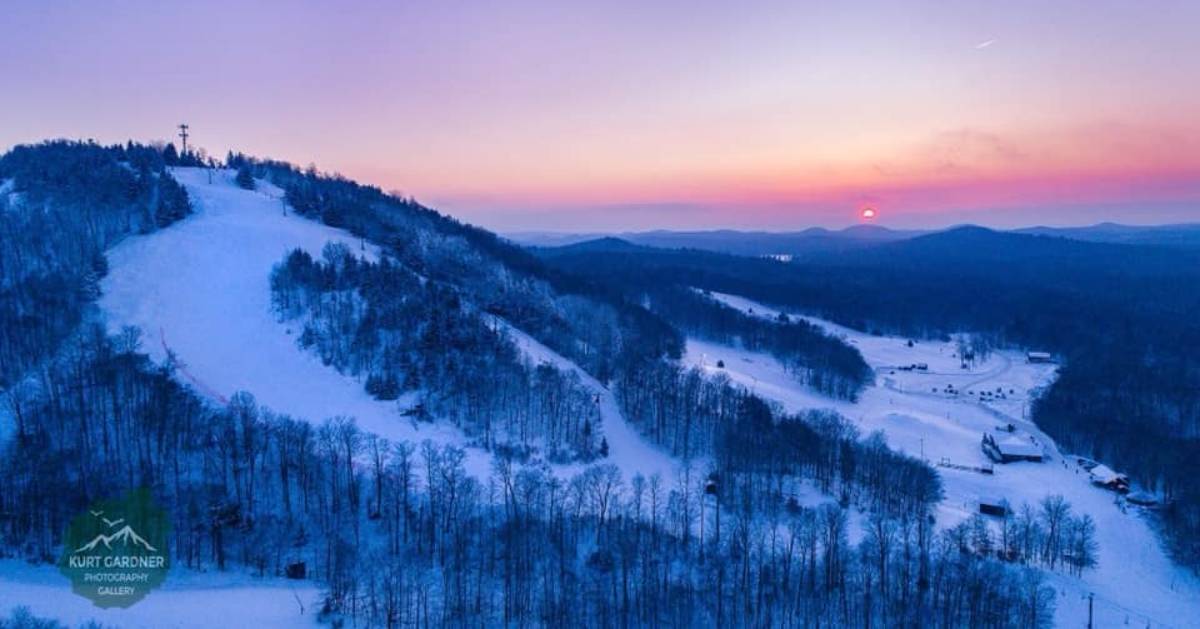 Drive Time: 91.4 miles from Lake George, or about 2 hours.
At a Glance: McCauley Mountain offers "big mountain skiing in a small package" - all the fun of bigger mountains but with none of the lines.
McCauley Mountain Ski Area has an altitude of 2,200 feet and features a 633-foot vertical drop, 21 ski trails between 3,000 and 5,000 feet, and bump rides and gales for experienced skiers. Beginners are welcome too! Like the other major ski resorts on this list, McCauley Mountain is kid-friendly.
West Mountain (Queensbury, NY)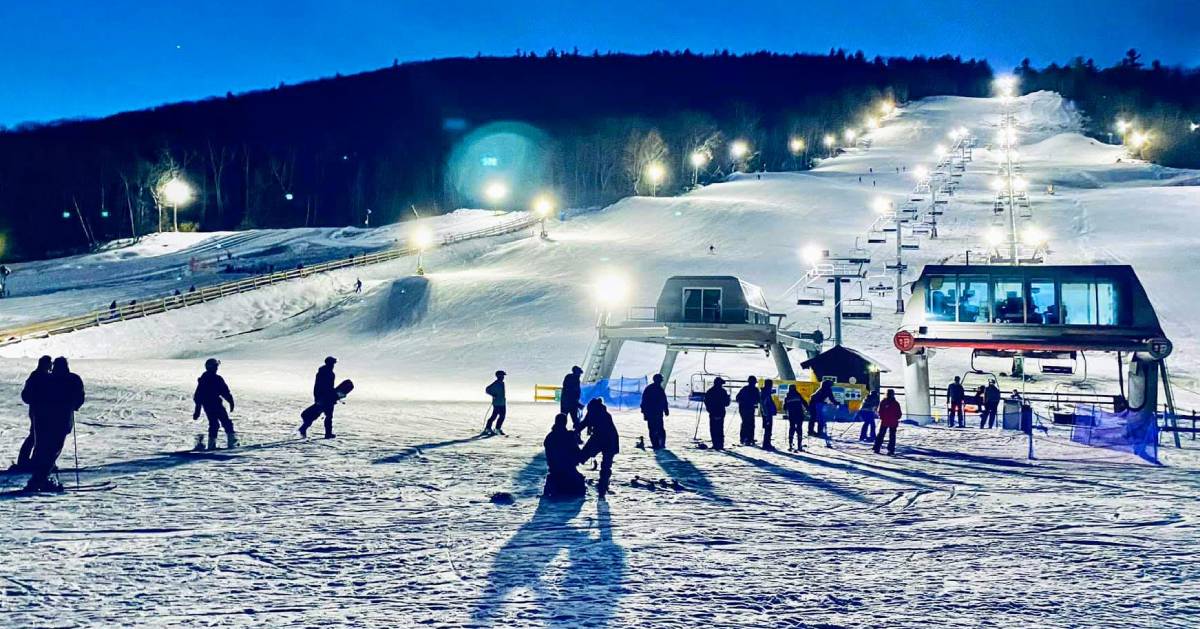 Drive Time: 14.1 miles from Lake George, or about 16 minutes.
At a Glance: A medium-sized ski area known for prime snowmaking and well-groomed trails.
West Mountain is a mid-sized and family-friendly ski resort located just off Exit 18 on I-87 in the Town of Queensbury. While this mountain is great for beginners, there are plenty of trails for people of all skill levels to enjoy.
The ski resort features about 30 trails spread across 125 acres. Since it's always hard to predict the amount of natural snowfall each year, West has dedicated snowmaking that can keep over 80% of the terrain covered in snow. If you like the outdoors but aren't interested in skiing or snowboarding, then you can check out West's fantastic snow tubing park instead.
Dynamite Hill Recreation Center (Chestertown, NY)
Drive Time: 20.7 miles from Lake George, or about 22 minutes.
At a Glance: This recreation center offers free access for skiing, snowboarding, and sledding, and is considered a great choice for beginner downhill skiers.
Want to practice skiing or snowboarding on some easy trails that are free to access? If so, then the Dynamite Hill Recreation Center in nearby Chestertown is highly recommended. This community ski area has a rope tow, a small hill, and a warming lodge. They offer daytime and evening skiing. And, access is free for everyone.
The entrance to the site is on Route 8, just a few miles west of Exit 25 off I-87.
Discover Nearby Ski Resorts in Vermont
See more resources on ski resorts in Vermont and COVID »
Bromley Mountain Ski Resort (Peru, VT)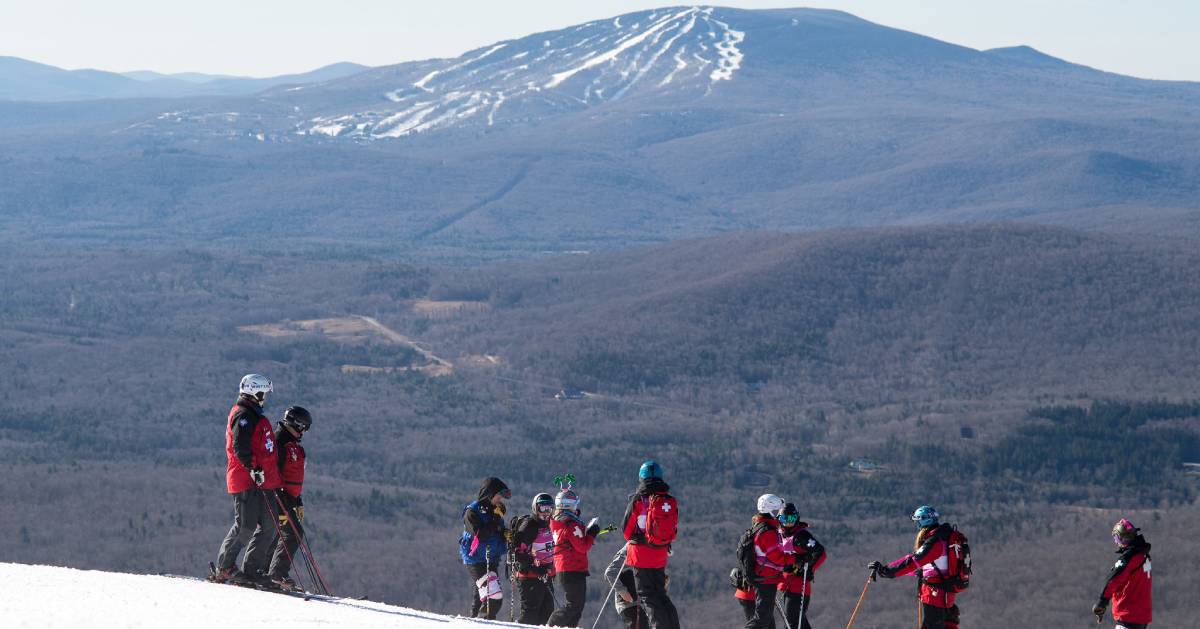 Photo credit: Jesse Cottingham, licensed by CC BY 2.0
Drive Time: Bromley Mountain is 58.2 miles from Lake George, or about 1 hour and 25 minutes.
At a Glance: Bromley Mountain is New England's only south-facing ski resort, offering longer days, softer snow, and warmer temperatures.
If you're up for a day trip from Lake George, then Bromley Mountain in Vermont is an excellent choice. This ski resort features more than 45 trails over varied terrain, ranging from beginner to expert level, as well as lots of fun activities for the kids.
You can reach Bromley Mountain by taking Route 149 from Lake George through Granville and into Vermont. Follow Route 30 south through Manchester, VT. At the junction of Routes 30 and 11, keep straight to stay on Route 11. Bromley will be ahead on the left.
Killington Ski Area (Killington, VT)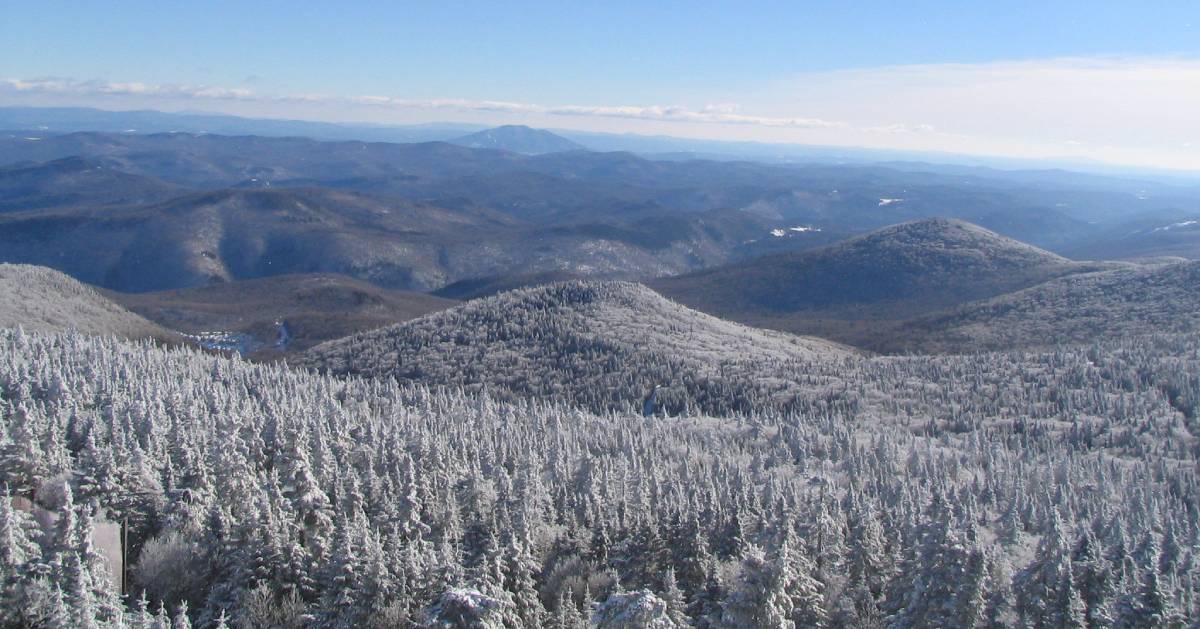 Photo credit: Jim Kelly, licensed by CC BY 2.0
Drive Time: 68.5 miles from Lake George, or about 1 hour and 30 minutes.
At a Glance: This is the largest ski area in the Eastern US and has the largest vertical drop in New England at 3,050 feet.
Also located in Vermont, and about the same distance away from Lake George as Bromley, is Killington Ski Area. This large ski resort is home to over 200 day trails, including snow tubing, alpine skiing, and snowshoeing trails. Killington receives an average of 250 inches of snow annually, in addition to their snowmaking capabilities.
Killington Ski Area is reached by taking Route 149 from Lake George to Route 4, which you will follow into Rutland and then Killington.