Know Before You Go: Insider Tips to the Lake George Winter Carnival
Please note, the Winter Carnival for 2021 has been cancelled. Organizers are planning for an epic 2022 Winter Carnival, which will be the event's 60th anniversary.
The Lake George Winter Carnival is held each weekend in February, so there are lots of opportunities to make the most of this special event - and to enjoy everything else the Village has to offer in the winter. Read our insider tips below to maximize your time and fun at the carnival so you can stay warm, find parking, and see everything you'd like to see.
Sponsored by: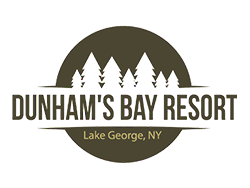 Stay At Lake George's Best Kept Secret
Just a five-minute drive from Lake George Village on the lake's southeastern shore, Dunham's Bay Resort is perfect for family vacations and couples retreats. Enjoy the indoor heated swimming pool, on-site restaurant, and serene setting. Learn More »
Keep an Eye on the Weather, Dress Accordingly & Watch for Schedule Updates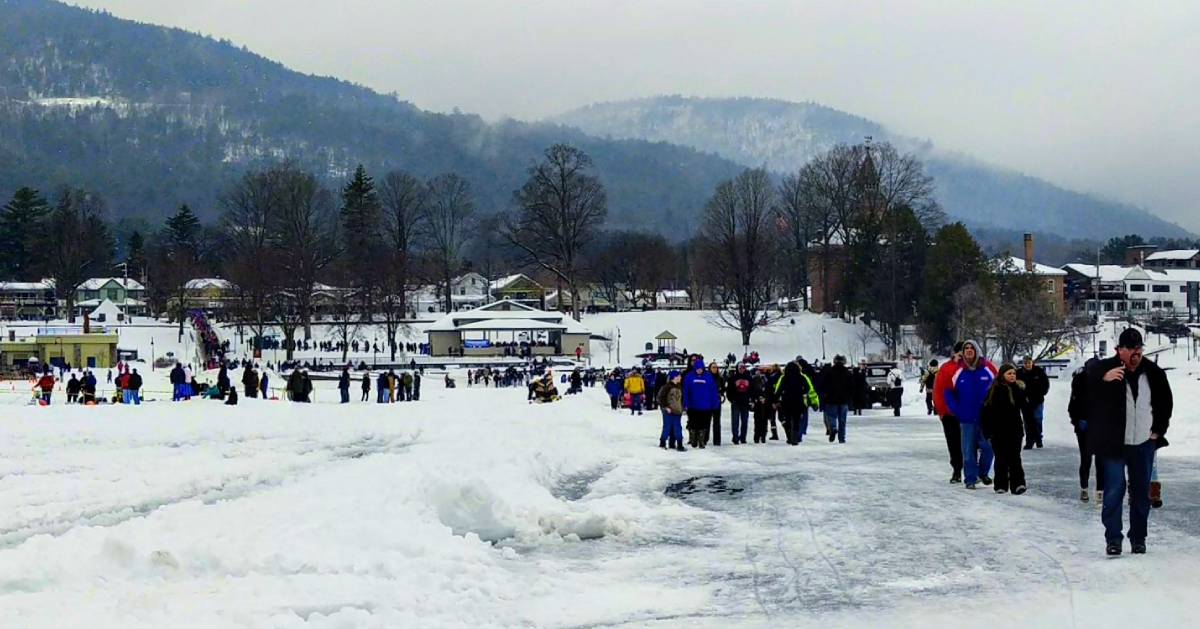 Most years the lake freezes and carnival goers can walk right onto the lake!
The weather can affect the schedule of the Winter Carnival. If the lake isn't frozen some activities may be postponed, cancelled, or moved onto shore. See the Winter Carnival's Facebook page for the latest updates. You'll also need to know how much to bundle up for the day based on the weather.
Chances are, layers are going to be your friend. Make it so that you can add or remove layers as needed, perhaps carrying a backpack with you where you can stash extra clothing. If you're bringing kids you'll definitely need a backpack or a diaper bag where you can keep extra hats, sweaters, and anything else you may need during the day. Pro tip for parents: if you need to take a stroller along make sure it's a high quality jogging stroller, as this will be best for navigating the snow and ice.
Plan Ahead: Decide on Your Must-See Attractions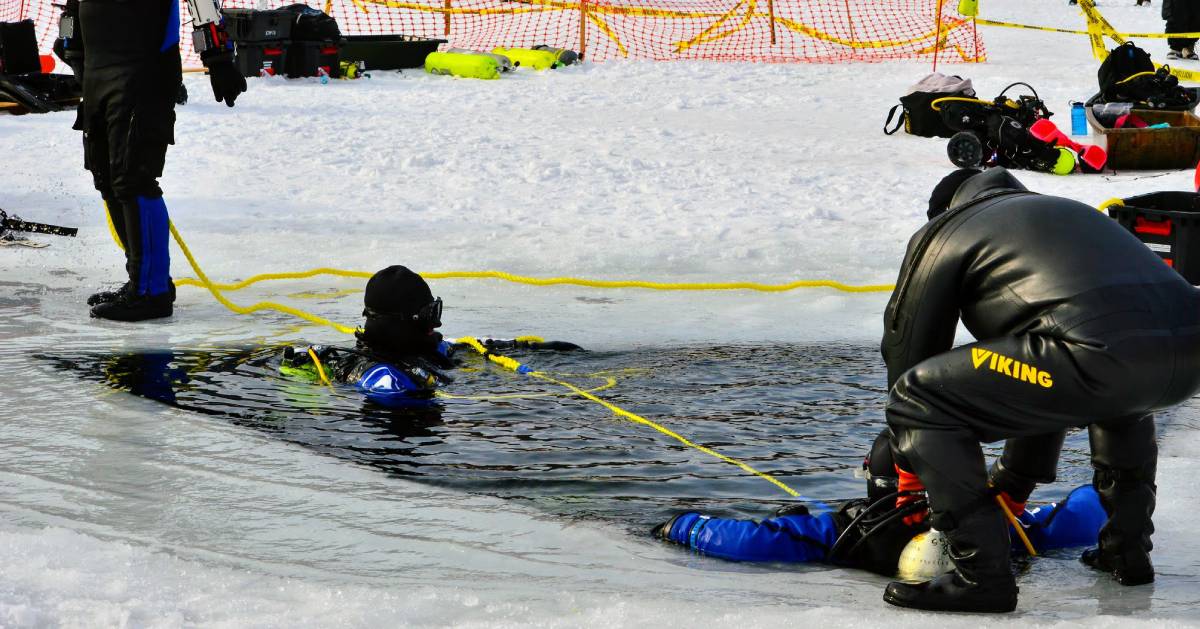 Ice diving demonstrations take place the second and third weekend of the carnival for 2020. Photo credit: Charles Henry Eldridge.
Let's say you're planning on arriving at the Winter Carnival in the morning because you'd like to check out the sanctioned car races on the ice. But you simply cannot leave without seeing the spectacular fireworks over the lake. The car races start at 11am; the fireworks are at 6pm. Are you going to last all day?
Favorite carnival activities you might prioritize are the car races, the ATV Poker Run, the hockey games (youth games and Adirondack Pond Hockey Tournament), or the outhouse races. Browse the schedule and prioritize what you must see or do at the Winter Carnival, keeping in mind you have four weekends to enjoy it. Be realistic about how long you are going to stay outside in cold weather. Which brings us to...
Scope Out Spots to Warm Up In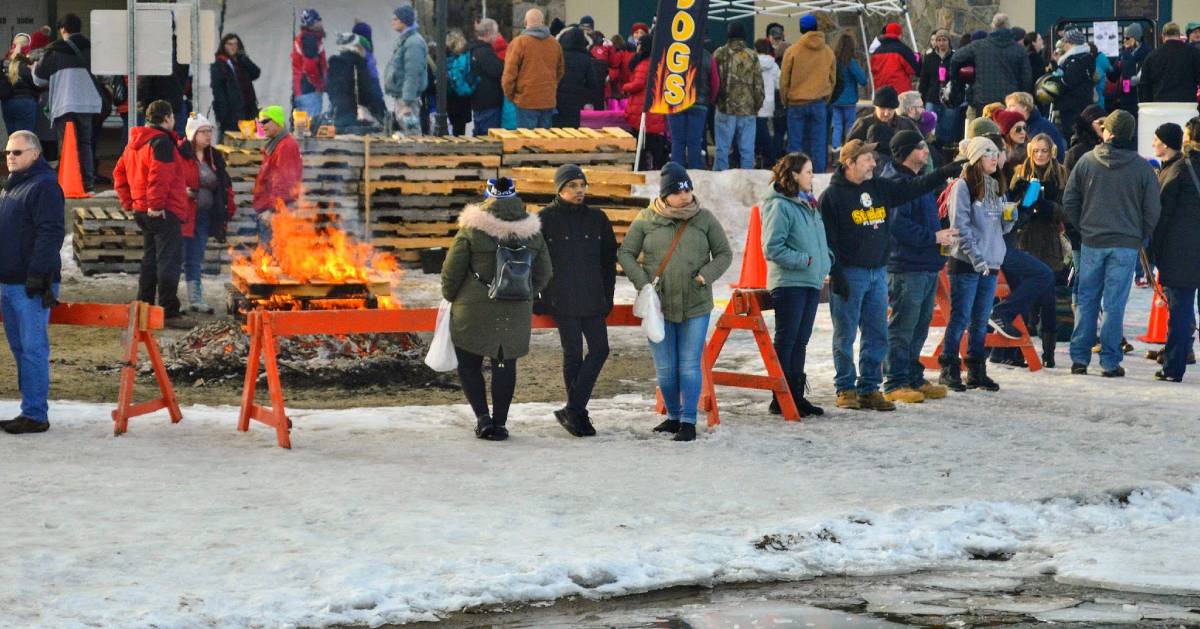 The bonfire at the beach takes place all day each day of the carnival. Photo credit: Charles Henry Eldridge.
It's a good idea to have a couple of places in mind where you can pop in and warm up outside of the cold. Here are a few suggestions:
Bonfire on the beach: There's a bonfire at Shepard Park Beach throughout each day of the Winter Carnival. It's not inside, but it is a place to unwind and decompress before exploring more of the carnival, and there's a hot chocolate bar close by on Saturday evenings.
Caffe Vero: Caffe Vero is open year-round and is situated across the street from Shepard Park. Stop in for a cup of coffee and hang out for a bit.
Lake George Beach Club: The Lake George Beach Club has an ice bar on their deck during the Winter Carnival. When you need to warm up, slip by the ice bar patrons outside and duck indoors to enjoy a solid meal as you refuel.
Bonus tip: If you're visiting a restaurant with a restroom use it while you're in there. Otherwise, the bathrooms at Shepard Park are open and porta potties are also available.
Visit Village Shops & Restaurants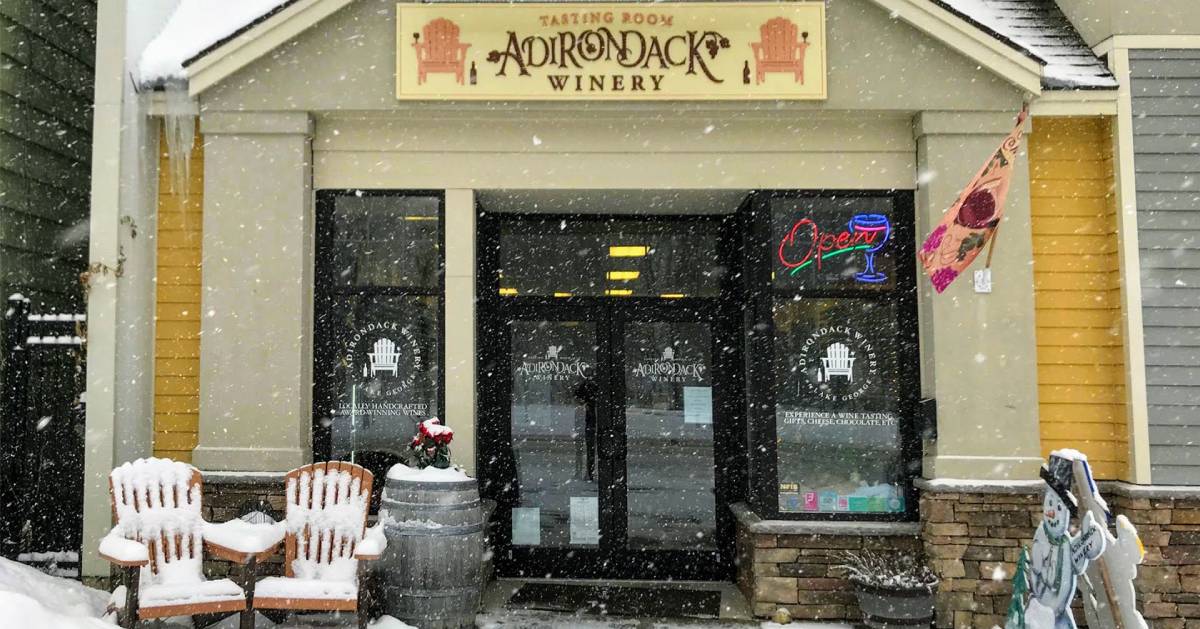 Adirondack Winery is open from 11am to 7pm on Saturdays and 11am to 6pm on Sundays.
Many might be surprised to find out how many shops and restaurants are still open in the Village in the winter. Make sure to pop into a few while you're out and about enjoying the Winter Carnival! The Adirondack Winery in particular is a prime spot to visit, as they're across from Shepard Park and they have exciting events and specials going on all year long. Stop by for a tasting and to pick up a bottle of your favorite wine for when you get back home.
Lake George Olive Oil Company is next door to the winery and they also have samples available and local products for sale. As you walk along Canada Street you'll find other shops open as well - look for which businesses have the area in front of the stores shoveled. Many restaurants are open year-round too, so it's easy to grab dinner before you leave. A full day of winter wonderland fun in Lake George, and then you don't have to cook when you get home? Score!
Have an Idea of Where You Want to Park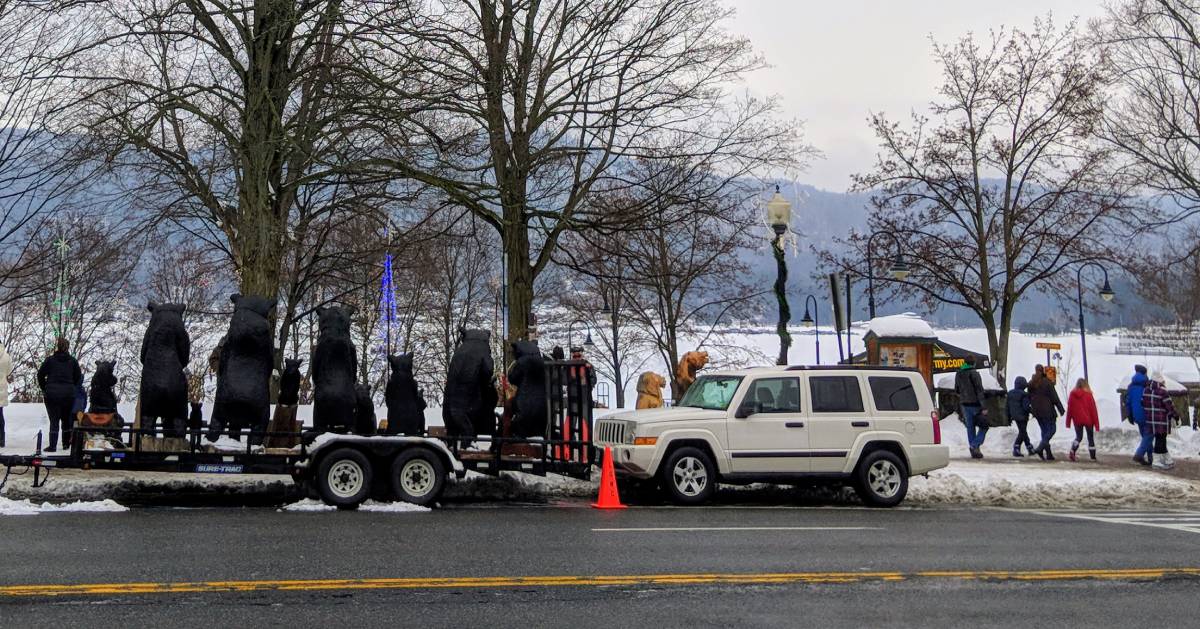 You probably can't get this close to Shepard Park, but perhaps you can snag a spot nearby!
A final consideration before you head out for the event: where you're going to park. In the winter, street side meters are covered and you don't need to pay. If you head up McGillis Avenue there's often parking towards the top of the hill. Or, you could pay to park in a parking lot like the Beach Road Lot, which utilizes a pay-and-display-kiosk.