5 Fun Activities for Your Winter Family Vacation in Lake George
When winter arrives in Lake George, New York, it brings a special kind of magic that can be enjoyed by the entire family. From enchanting displays and attractions to exciting cold weather sports, this area is a winter destination like no other.
Explore these five fantastic activities that will make your winter family vacation in Lake George truly unforgettable. And, read on for details about an amazing giveaway to two winter attractions.
Attend the Area's Newest Attraction: Lake George Winter's Dream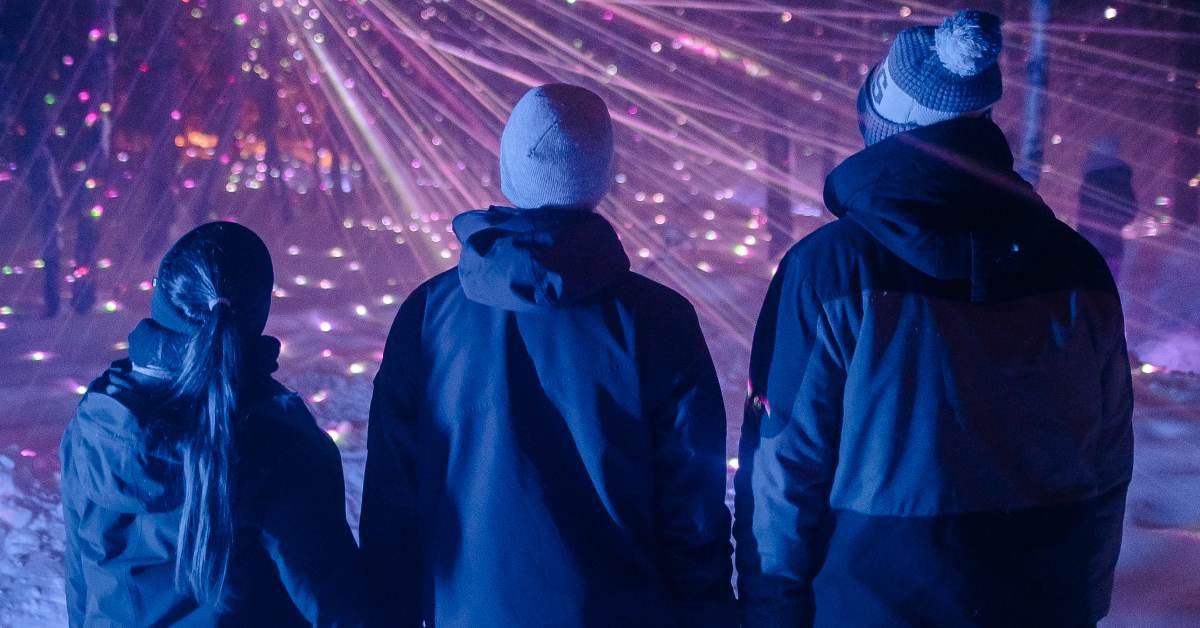 Lake George Winter's Dream is the area's latest addition to its winter offerings. This multimedia experience will use video, special effects, ultra-modern lighting, original music, and interactivity to turn the Fort William Henry Historical Fortress into a winter wonderland. Kids will be spellbound by the magical ambiance, while adults can reminisce on simpler times and let their inner-child come out to play.
This attraction is expected to be open December 2023 through March 2024, every day except Tuesday. Lake George Winter's Dream is a must-visit attraction during your Lake George winter vacation, and it's sure to become a cherished family tradition (intended for ages 7+).
ENTER TO WIN A 4-PACK OF TICKETS
Experience Arctic Magic & Wonder at Winter Realms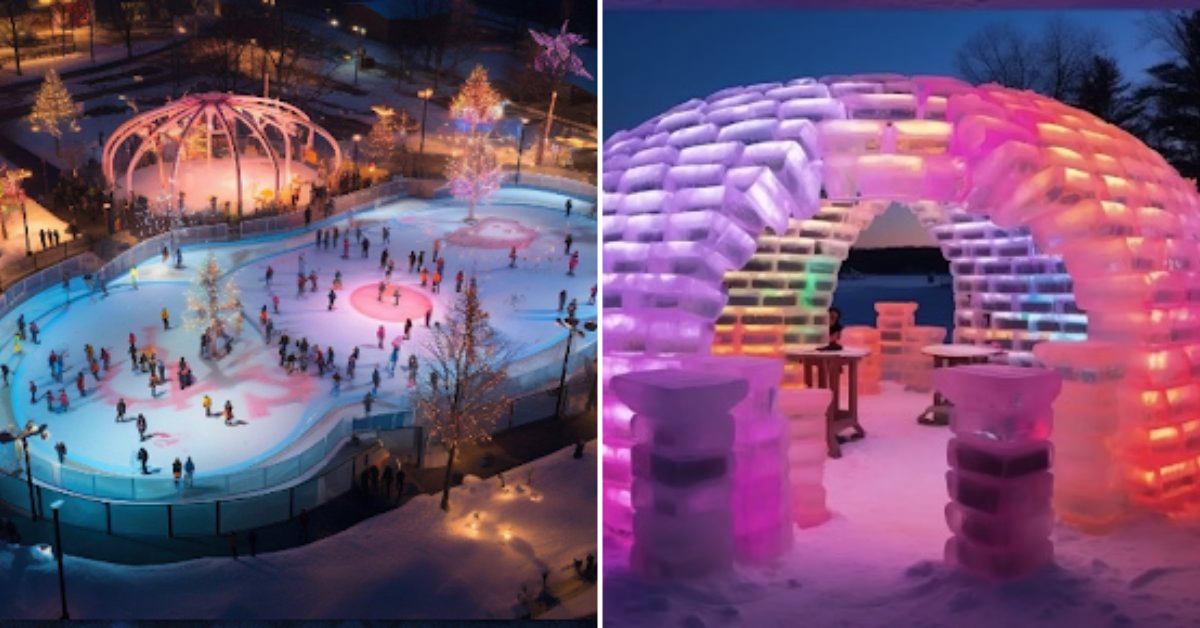 Winter Realms is an extraordinary experience you won't want to miss in Lake George. Created by the company behind the famous Ice Castles, Winter Realms is taking some of the best parts of the attraction and reimagining them to be even better. This wintertainment destination will include a variety of attractions and activities in the Charles R. Wood Park Festival Commons, like an ice skating rink, igloos, light displays, Santa's Village, a Polar Ice Bar, and more.
As you wander through the frozen landscape, you'll also have the opportunity to explore the incredible ice formations in the sculpture park. When illuminated with colorful lights, the area creates a fairy-tale atmosphere that's simply magical. Winter Realms will be open November 24, 2023 through March 3, 2024, Thursday through Sunday in the evenings (intended for all ages).
ENTER TO WIN A 4-PACK OF TICKETS
Learn More About the Winter Realms & Lake George Winter's Dream Giveaway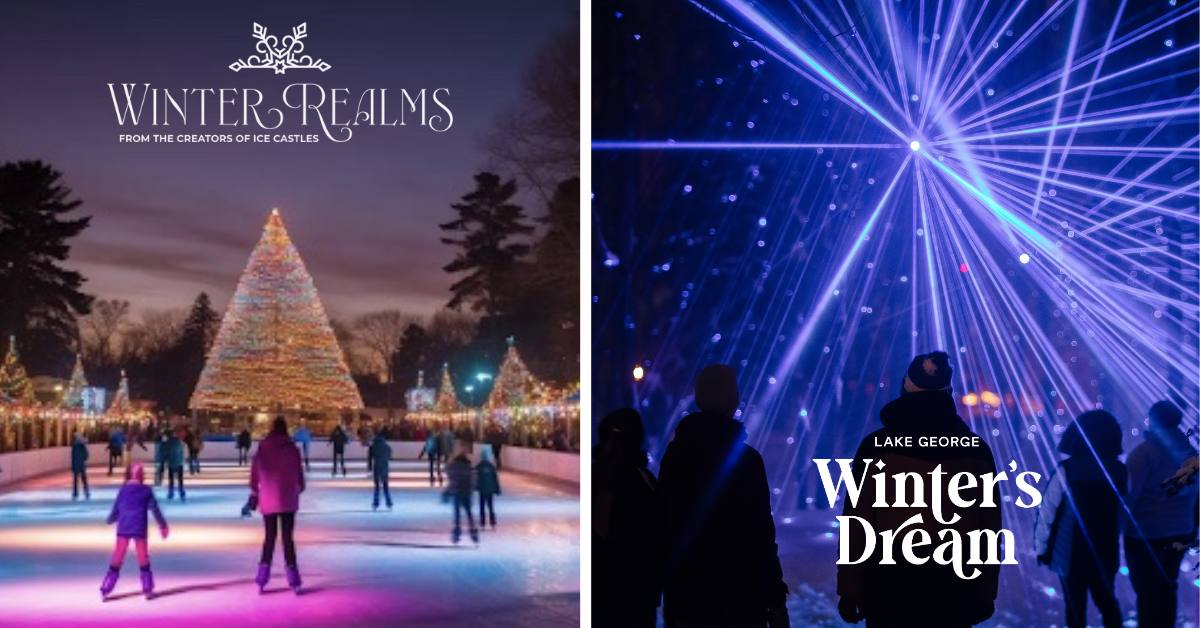 Winter Realms and Lake George Winter's Dream have teamed up to offer a fantastic giveaway package for this winter season. Enter the giveaway for the chance to win a family 4-pack of tickets to both Winter Realms and Lake George Winter's Dream! 10 lucky winners will be randomly selected on December 11, 2023, so make sure you enter once a day to improve your odds of winning.
Hit the Slopes at West Mountain Ski Area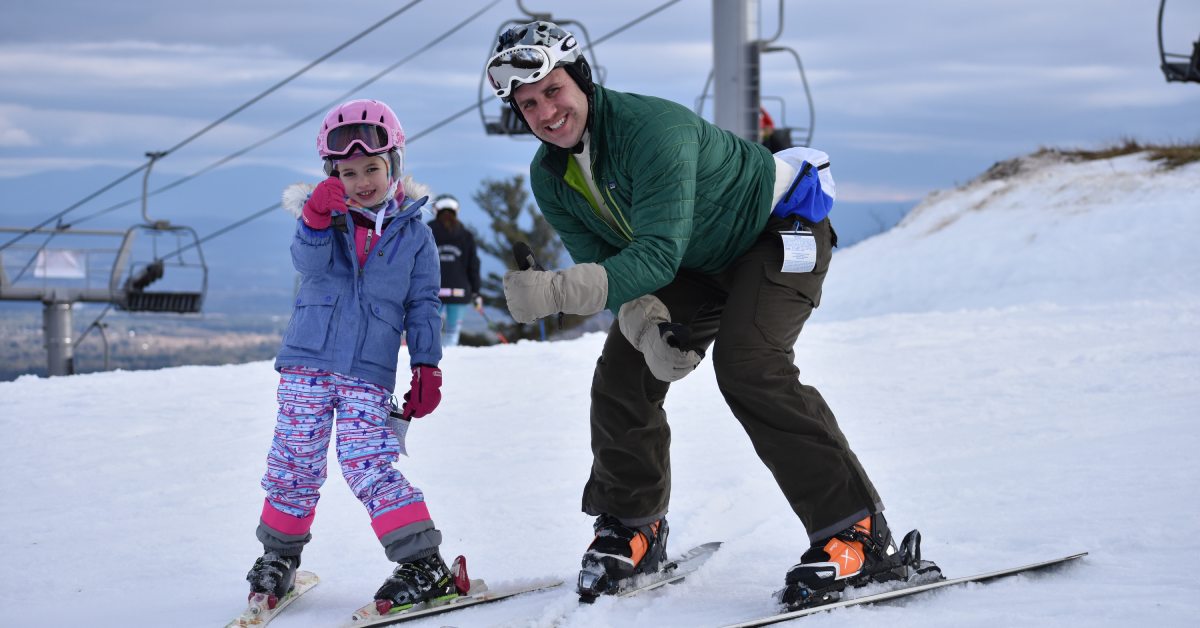 If you have thrill-seekers and winter sports enthusiasts in your family, look no further than West Mountain Ski Area. Located just a short drive from Lake George, West Mountain is a paradise for skiing, snowboarding, and tubing. The ski park features a range of slopes suitable for various skill levels, ensuring everyone can partake in the excitement, from beginners to seasoned pros.
For those new to winter sports, West Mountain also offers equipment rentals and lessons. This makes it an excellent spot for family members of all abilities to learn and enjoy the slopes together. Or, you can head over to the snow tubing park and have a blast riding down the tubing lanes.
Embark on a Magical Sleigh Ride at Circle B Ranch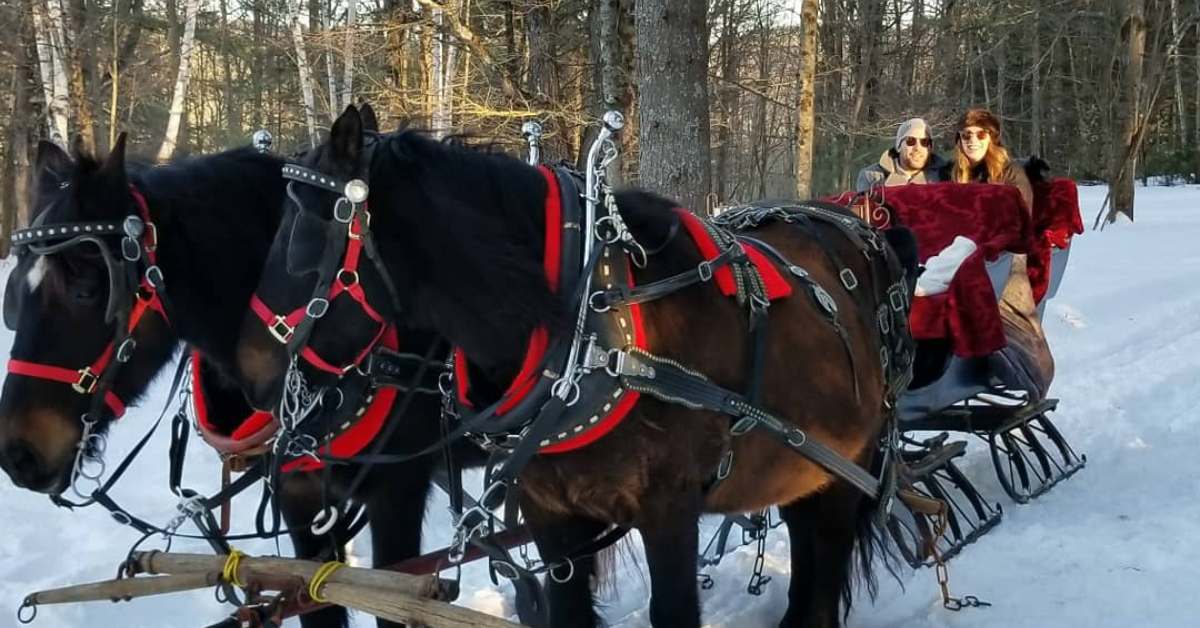 For a taste of classic winter charm, make your way to Circle B Ranch and embark on a magical sleigh ride. Snuggled under warm blankets, you'll glide through snow-covered fields and serene backcountry while viewing the beauty of the Adirondack landscape. Afterwards, your group can warm up with complimentary refreshments in the barn and gather around the outdoor fire pit to indulge in some delicious homemade s'mores.
Circle B Ranch offers both private and group rides, and their largest sleigh can accommodate up to 12 people. To make the most of this enchanting experience, it's a good idea to book your sleigh ride in advance to secure your spot.
Strike Up Fun at Lake George Lanes & Games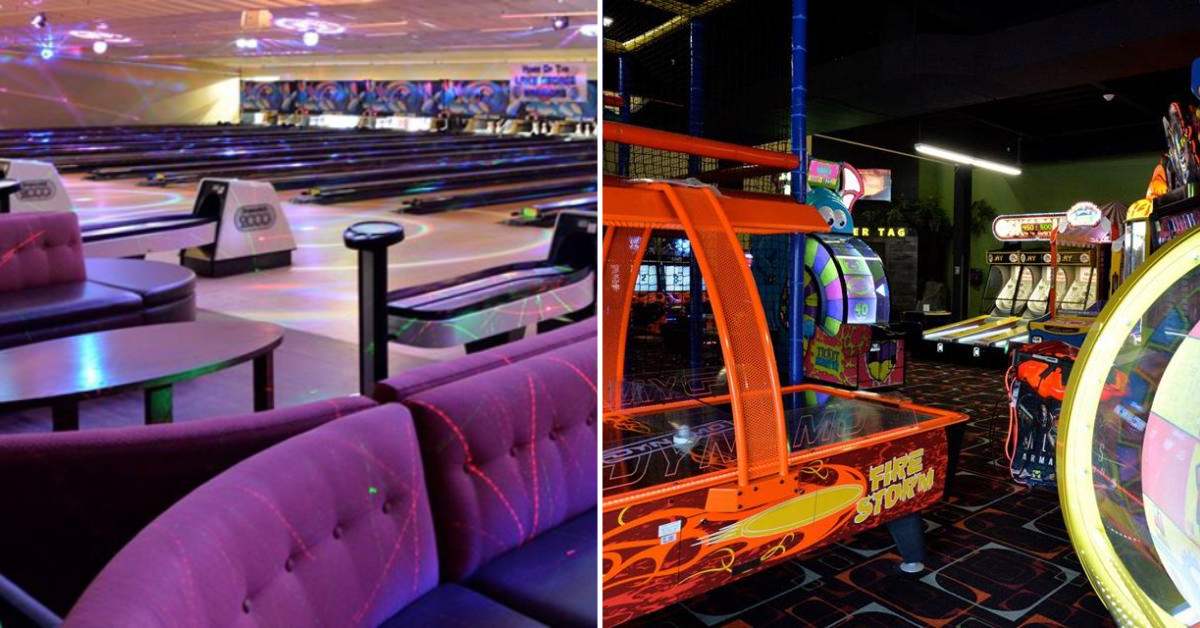 Round out your family's winter vacation with some classic indoor entertainment and family-friendly competition at Lake George Lanes & Games. Bowling has never been this fun, thanks to glow-in-the-dark lanes, funky music, and neon lights that set the mood for a great time.
Beyond bowling, Lake George Lanes & Games offers a wide array of arcade games to keep the whole family entertained. Challenge each other in friendly Pac-Man and Skeeball competitions or team up for exciting laser tag battles in their custom multi-level "Adirondack Fort" themed game. Additionally, this bowling alley features the newest golf simulators with over 80 courses to try, so even though it might be too cold for a round of golf, you can still tee-up and practice your swing.
Lake George isn't just a summer hotspot, it's a winter paradise as well! From the adrenaline rush of zipping down West Mountain to experiencing the magic of Lake George's newest attractions, your family is guaranteed to create memories that will keep you coming back year after year. So, bundle up and get ready for a fantastic winter vacation in the southern Adirondacks!