Lake George Colonial Wars Walking Tour Stop 15: Stockaded Fort 1759
Two stockaded log forts were built in Lake George on this site, one in 1758 and one in 1759. During the winter months of the first year, the fort was dismantled and the boards were buried for retrieval the next year, as the forts could not withstand a winter siege.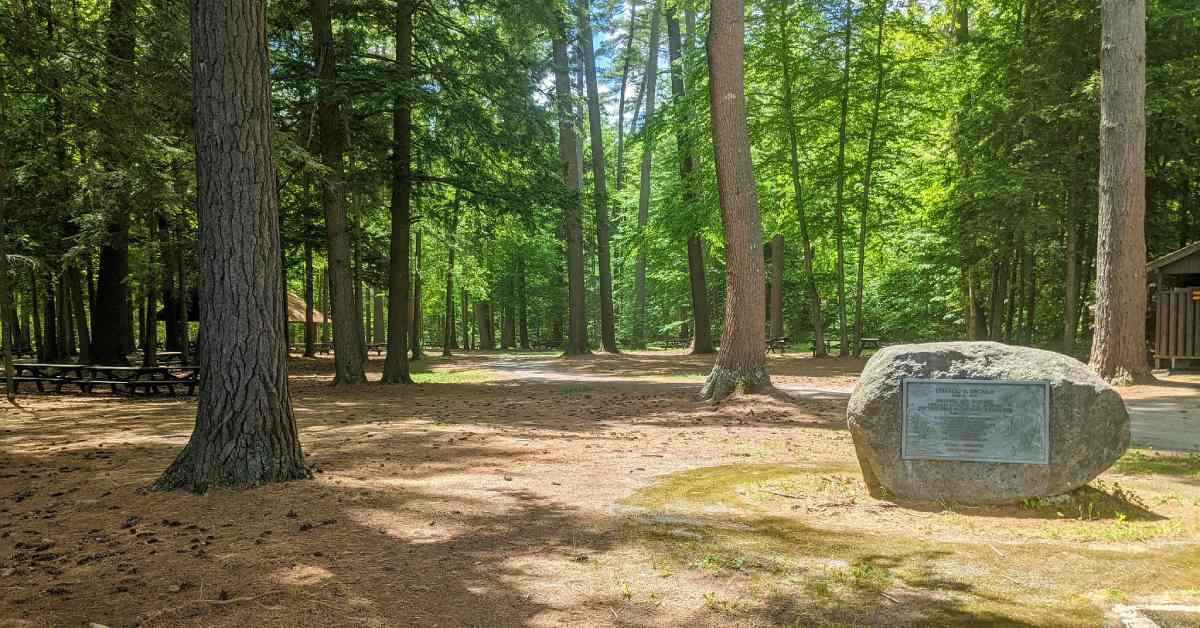 The log forts were later replaced by Fort William Henry. Troops were garrisoned at the forts until 1760, but by 1765, the buildings had deteriorated to the point that they were completely unusable.
Today, all that's left of the forts are large earth mounds—the remainder of the covered limestone foundations—which measure 17 feet in width and 67 feet in length. They were discovered in 2000-2001 by an archaeological team under the supervision of Dr. David Starbuck.
Posting on this site is with the permission of the Lake George Battlefield Park (Fort George) Alliance.