Lake George Colonial Wars Walking Tour Stop 9: Radeau Warship
The Land Tortoise, built by Colonial and British Troops near this site in 1758, lies two miles north in 107 feet of water. This 52-foot long radeau was found in Lake George in 1990 by principals of Bateaux Below, Inc. using a Klein side scan sonar. This marker was erected in 1995, also by Bateaux Below, Inc.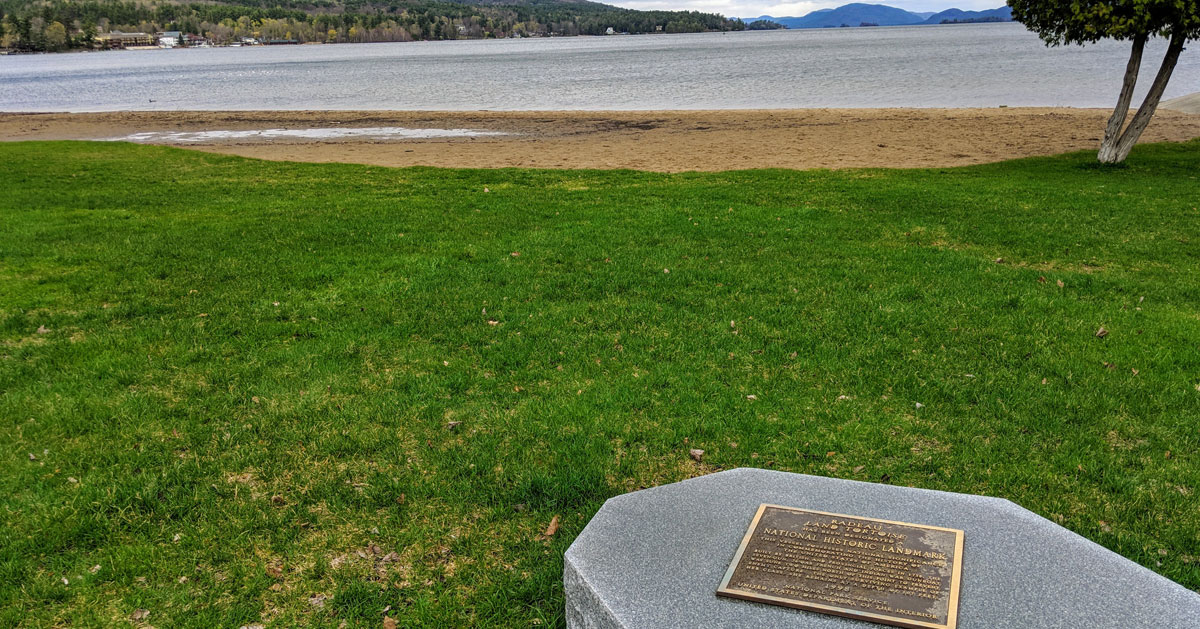 After being found in 1990, the vessel was studied for the next four years. In 1994, it opened as a New York State Submerged Heritage Preserve, an underwater museum for visiting divers. The site has a plastic chain supported by PVC posts built around it to discourage divers from touching this fragile warship.
In 1995, the Land Tortoise, called "North America's oldest intact warship," was listed on the National Register of Historic Places. The Land Tortoise was designated a National Historical Landmark in 1998 by the Department of the Interior.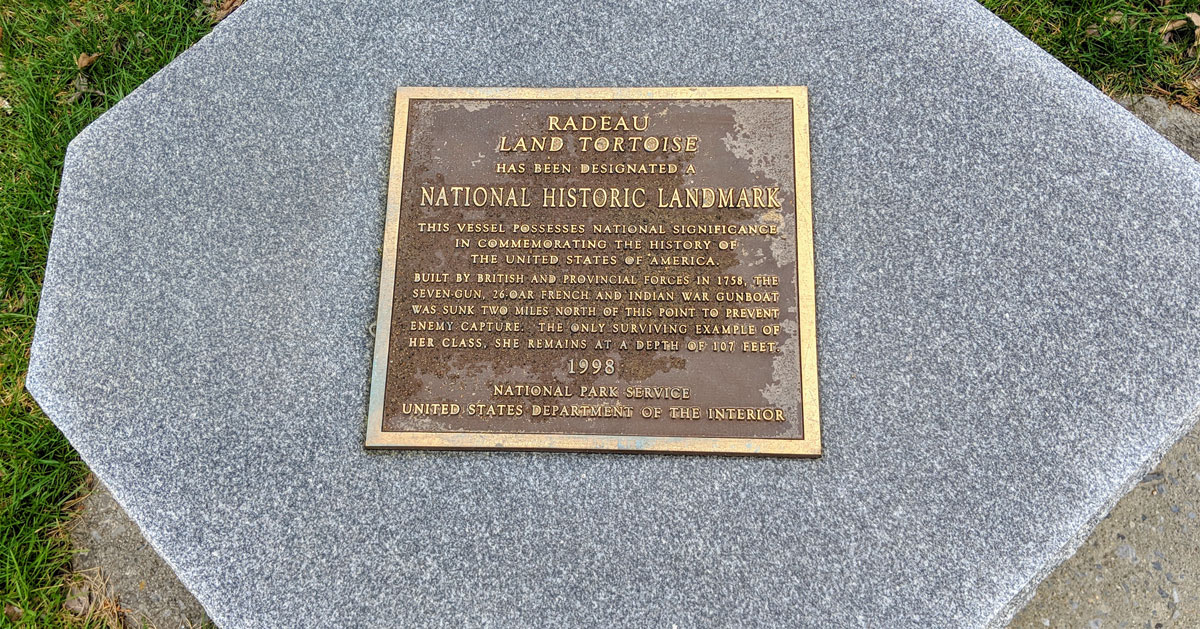 For information on the preserves, contact: Lake George Submerged Heritage Preserves, New York State Department of Environmental Conservation, Region 5, Route 86, Box 296, Ray Brook, New York 12977.
Posting on this site is with the permission of the Lake George Battlefield Park (Fort George) Alliance.