Lake George Colonial Wars Walking Tour Stop 6: Warship Row and the Mayor Robert M. Blais Walkway and Park
In March 1757, the French attacked Fort William Henry by crossing the ice-covered lake. Without artillery, the French had scaling ladders, hoping to take the fort, garrisoned with only 346 men and 128 invalid soldiers.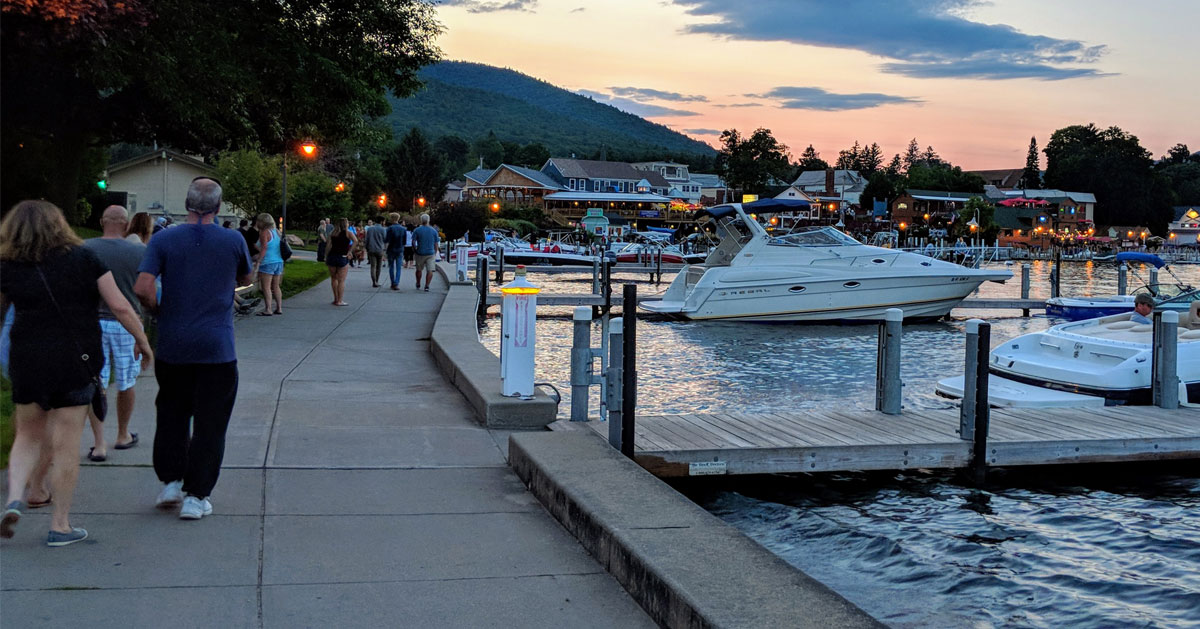 Though the fort was not captured, the French reported burning hundreds of bateaux pulled up on shore near the fort as well as two sloops, thus giving the area the name Warship Row. When the French retreated, all buildings around Fort William Henry were on fire; only the fort survived, though it too would ultimately meet the same fate. In August 1757, French General Montcalm's forces destroyed the fort before returning to Carillon (Fort Ticonderoga).
You are also near the area where Robert Rogers and his Rangers came in December 1757, when they examined the burnt ruins of the once proud Fort William Henry.
This area in front of the fort was also used by the British and provincials during their 1758 and 1759 campaigns. Remnants of sunken bateaux lying off this shore have been explored by divers and archaeologists.
That legacy of maritime history continues today. Lake George Waterfront Cruises, one of the lake's tour boat companies, is located not far from the southwest corner of the lake.
Several small signs mark the beginning of this popular walkway along the lake. As you proceed east along this walkway you'll tread over 18th century history. Near here from 1755 to 1759, were encampment grounds for mostly provincial troops.
Posting on this site is with the permission of the Lake George Battlefield Park (Fort George) Alliance.