Lake George Colonial Wars Walking Tour Stop 5: Montcalm's Entrenchments
Shepard Park is the site where one of several British colonial docks was supposedly located. The area lies just east of Montcalm's 890-yard entrenchment where the French army dug trenches to bring siege artillery closer to Fort William Henry.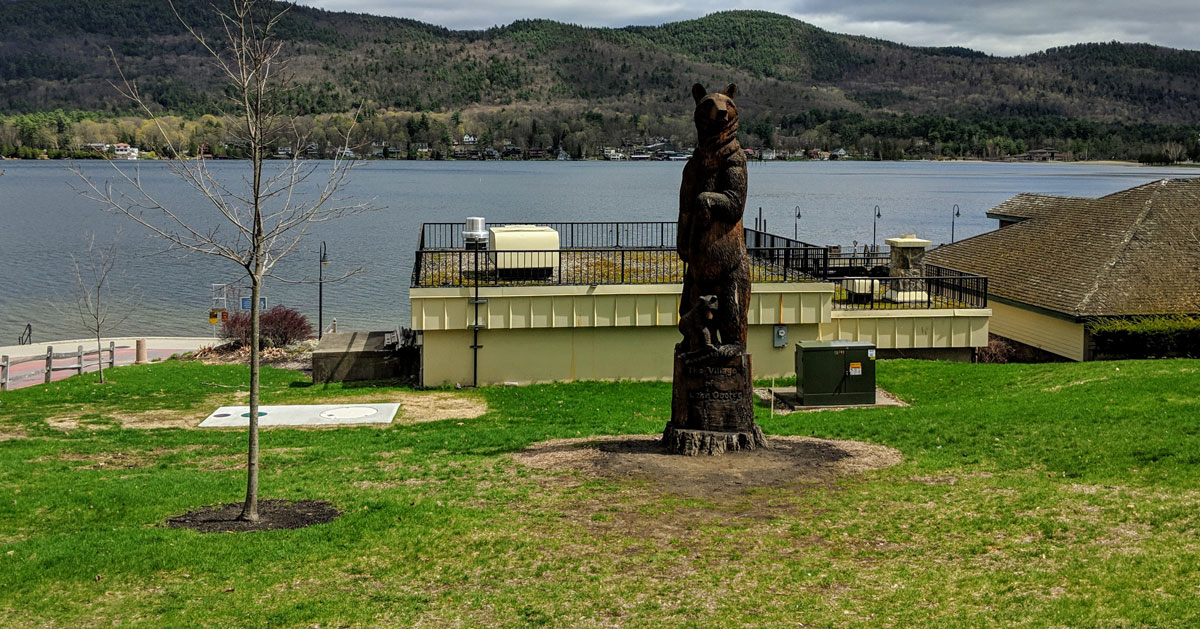 As you look up the hillside of Shepard Park, you can almost hear the cannon and mortar fire and voices of the French in their entrenchments. Today, this is one of several beautiful parks in Lake George which had colonial military action.
Posting on this site is with the permission of the Lake George Battlefield Park (Fort George) Alliance.