Lake George Colonial Wars Walking Tour Stop 19: Common Stone
This stone typifies those commoners who fought and died at Fort William Henry. In many respects it's become a favorite of visitors to the museum.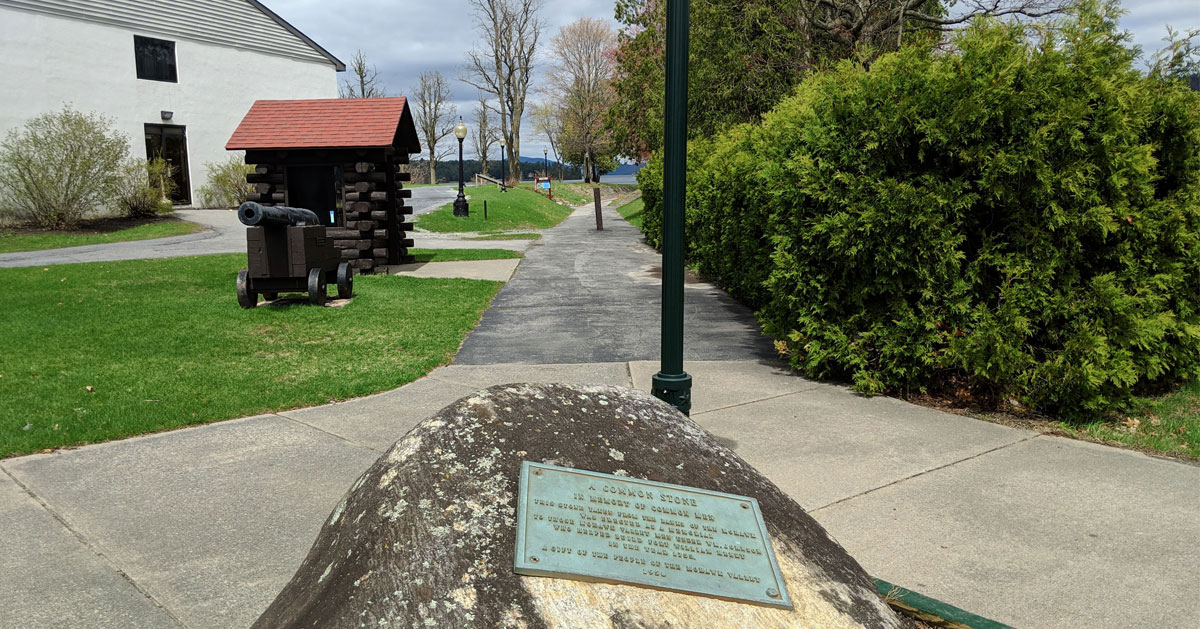 In memory of common men, this stone taken from the banks of the Mohawk was erected as a memorial to those Mohawk Valley men under William Johnson who helped build Fort William Henry in the year 1755. It was a gift of the people of the Mohawk Valley, circa 1958.
Posting on this site is with the permission of the Lake George Battlefield Park (Fort George) Alliance.