Lake George Colonial Wars Walking Tour Stop 20: Fort William Henry
Fort William Henry was constructed in 1755 under the direction of provincial General William Johnson and Captain William Eyre. It was an earthwork fort and constructed "in the manner the French build." It was to garrison 500 troops and was approximately 17 feet high and included walls up to 30 feet thick.
Approximately 500 to 700 men, or one quarter of the troops stationed at Lake George, worked at building the fort. At times the number working on the fort's construction would rise to 1,000 people. The fort's flag finally raised on November 13, 1755, 44 days after construction began.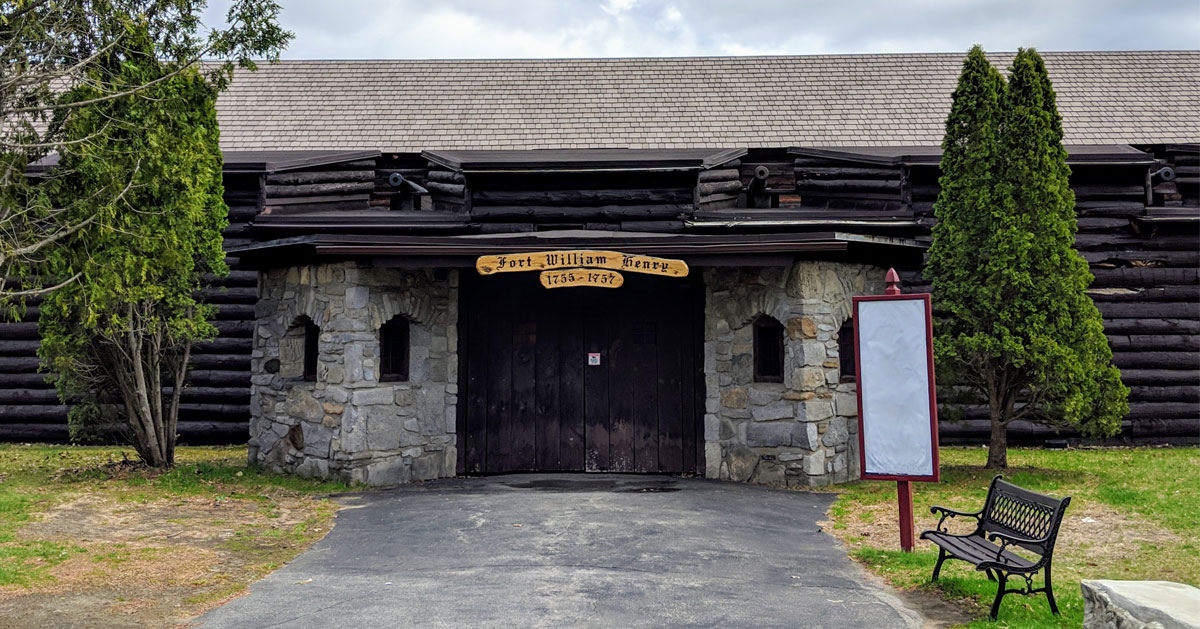 Fort William Henry had several two story barracks, magazines for storing artillery, and other armament, storehouses, and even a large encampment east of the fort in what is now Lake George Battlefield Park.
The fort survived a major assault in March 1757, when the French, led by Francois-Pierre de Rigaud de Vaudreuil, crossed ice-covered Lake George and attacked the fort. Without artillery and siege equipment, the French relied upon scaling ladders.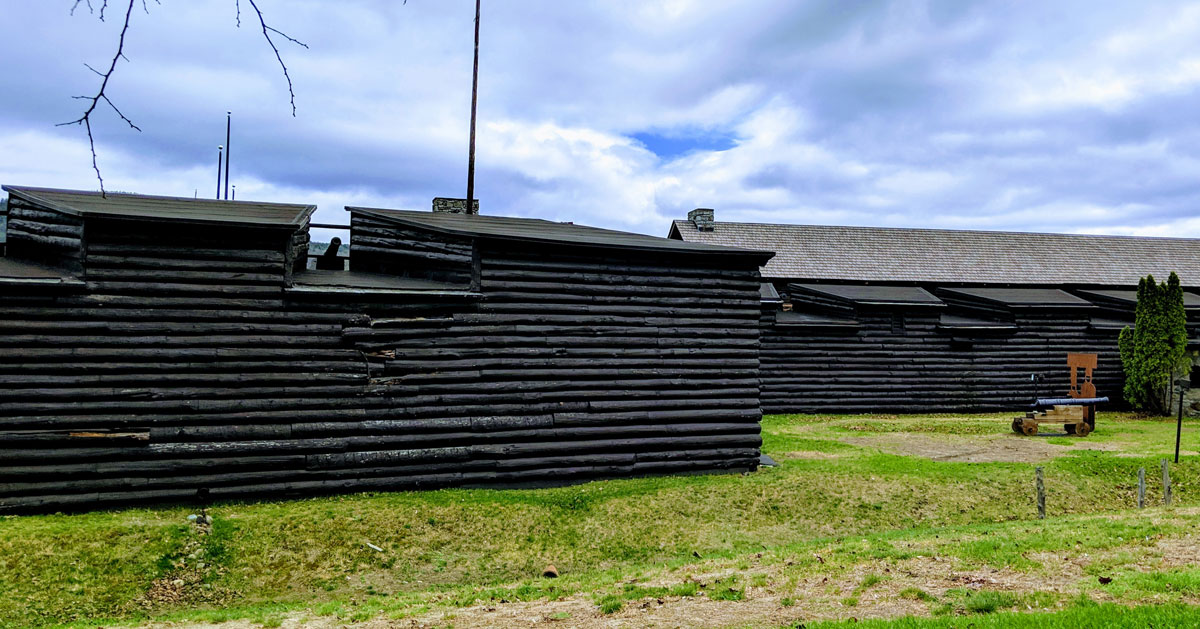 Though the French burned all structures around the fort including many boats, the French could not take the fortress and they soon retreated. Fort William Henry was at that time commanded by its builder, William Eyre, then a major.
However, several months later, in August 1757, Fort William Henry succumbed to Montcalm as this French commander laid siege to the fortress. After the garrison surrended it was burned to the ground by the French. Today, Fort William Henry is one of the area's most popular tourist attractions.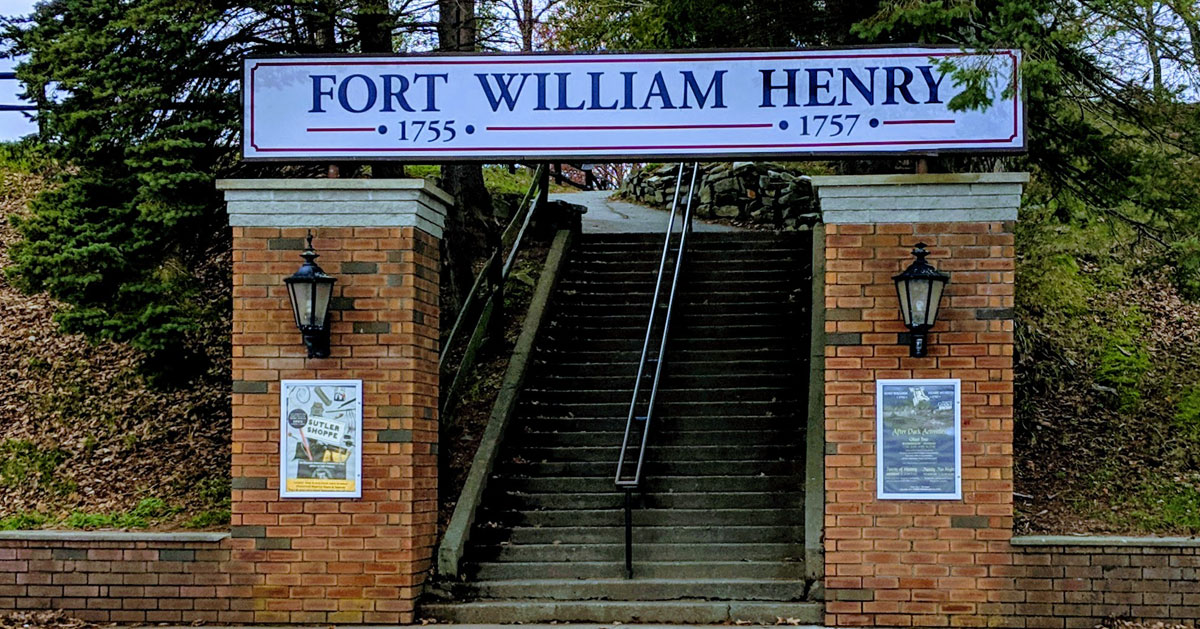 You'll go up the stairs from the parking lot to reach the fort proper. We encourage you to pay a visit inside the museum, open May through October. There is an admittance fee, discounted for children and seniors.
Posting on this site is with the permission of the Lake George Battlefield Park (Fort George) Alliance.