Lake George Colonial Wars Walking Tour Stop 1: The Old Courthouse
The Old Courthouse, which was the Warren County seat from 1813 to 1963, is located upon ground which served the French during Montcalm's August 1757 siege of Fort William Henry. This site is close to Montcalm's 1st battery. During construction on the grounds of the Old Courthouse in the 1970s, a French cannon ball was unearthed.
The Old Courthouse is located at the corner of Amherst and Canada Streets.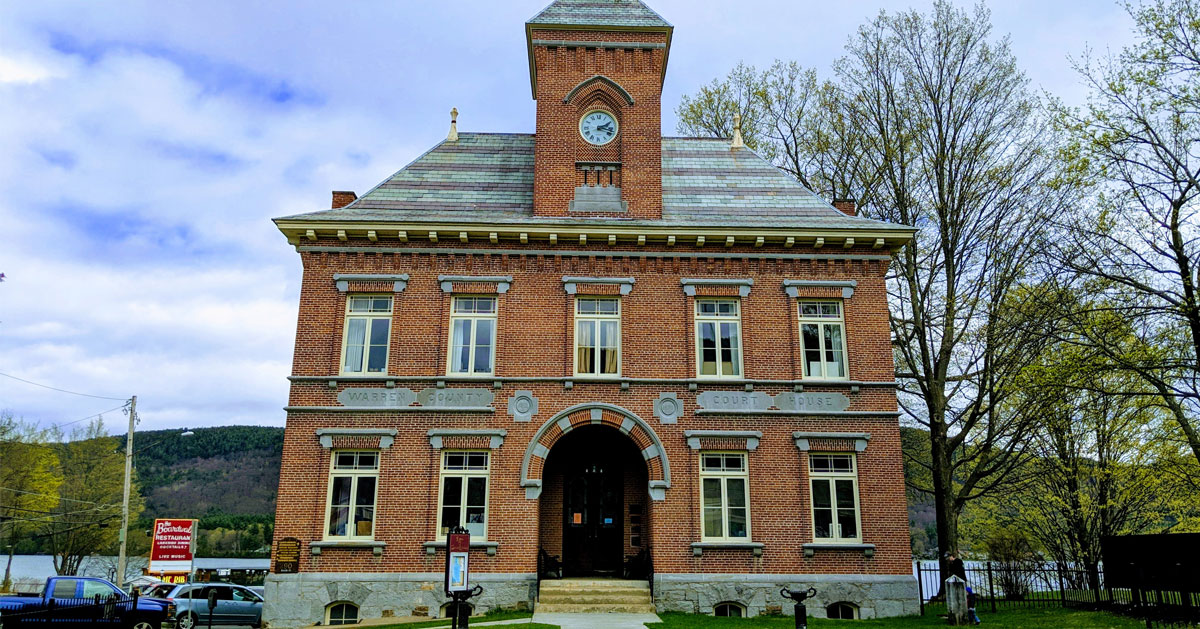 We suggest you definitely visit inside the Lake George Historical Association museum within the Old Courthouse as it has exhibits about Lake George's colonial military history. It also has a book and gift shop. Today, the building is listed on the National Register of Historic Places. Donations are appreciated.
Posting on this site is with the permission of the Lake George Battlefield Park (Fort George) Alliance.