Paddleboards VS Kayaks: Which Is Right for You & Where to Go for Rentals in Lake George
Paddleboarding and kayaking are popular watersports, particularly on Lake George, and many folks enjoy the benefits of both. If you're not sure which one is right for you or where to start, we break it all down for you below, including some insight from local paddleboard/kayak companies so you can hear it straight from the experts.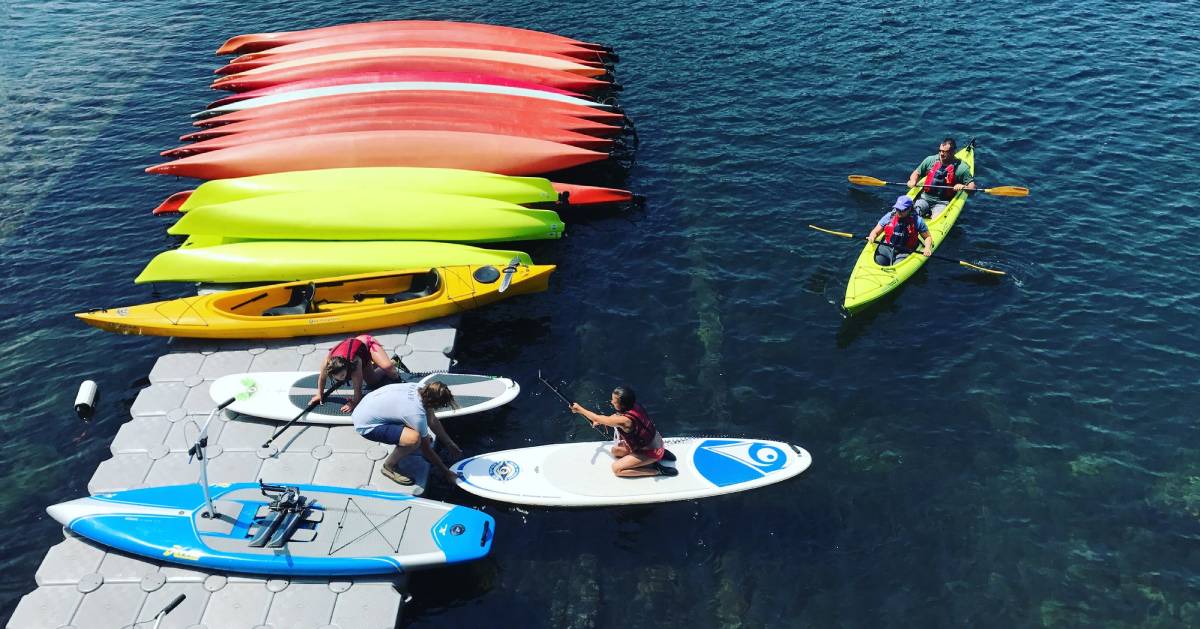 All About Paddleboarding
With a stand up paddleboard, you stand on the board and use a long, single-bladed paddle to move. Usually you're connected to your board with a "SUP leash" so you don't need to worry about the board drifting away should you fall into the water.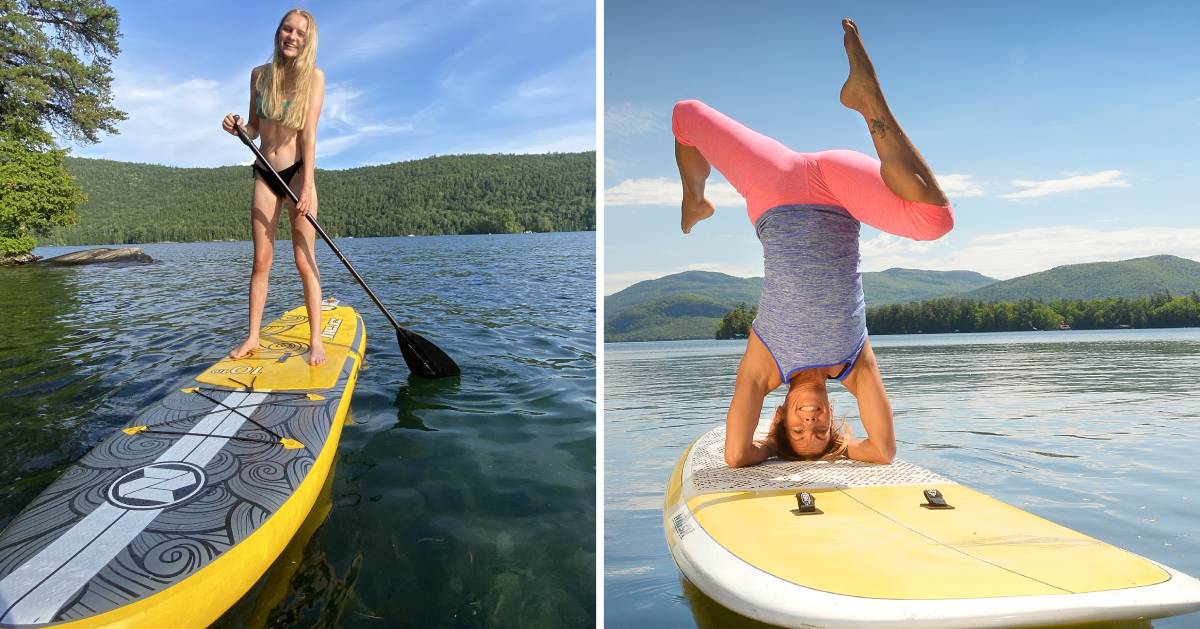 Perks of paddleboarding include:
Better full-body workout than kayaking
Not as heavy to carry as a kayak
Easy to get on and off
Easy to bring kids or pets as passengers
Good in tight spaces
Easy access to the water for swimming
Can couple with another activity like yoga
"Looks cooler"
What to Know About Kayaking
Kayaking is similar to canoeing, except it utilizes double-bladed paddles instead of single-bladed, and you're not on an elevated seat like in a canoe.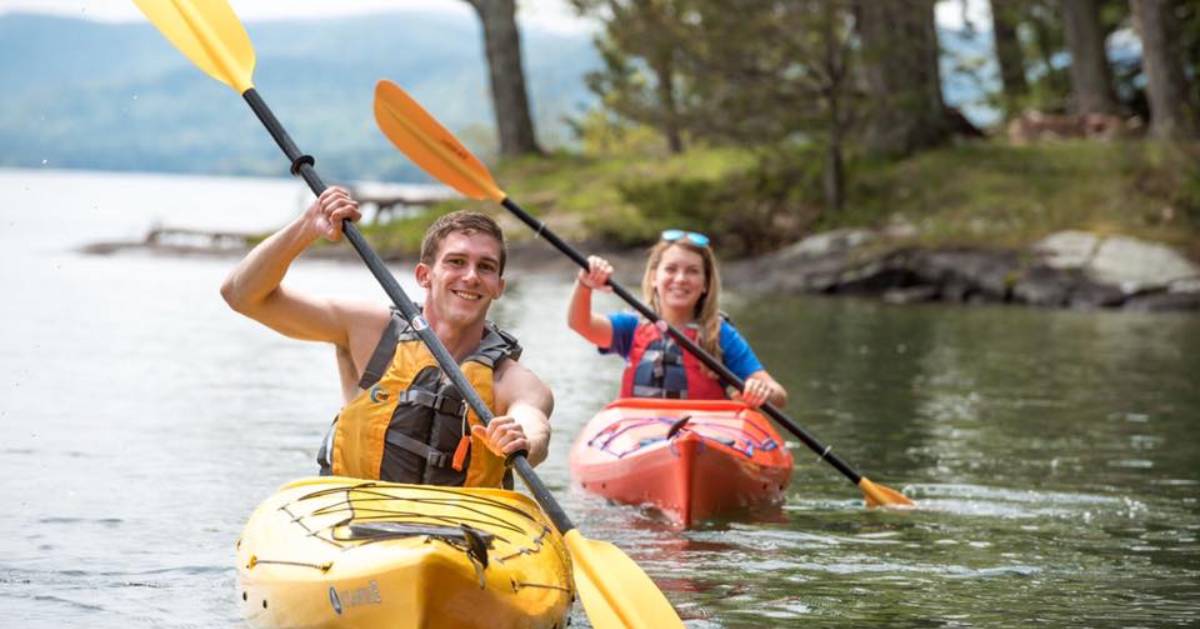 Here are pros of kayaking:
Great workout for the upper body
Typically faster than paddleboarding
Better comfort for going long distances
More storage space for stuff like fishing gear
Better in cold or windy conditions or choppy water*
Less likely to fall in the water than with paddleboarding
*Note, you can wear a wetsuit when paddleboarding. But you can stay completely dry and warm in a kayak.
It's also worth mentioning that if you have specific needs for your water adventure, the model of the paddleboard or kayak should also be taken into consideration. For instance, while it's true that kayaks are usually better for a long distance paddle, there are models of paddleboards that are better designed for longer trips than others.
Hear It From Those in the Business!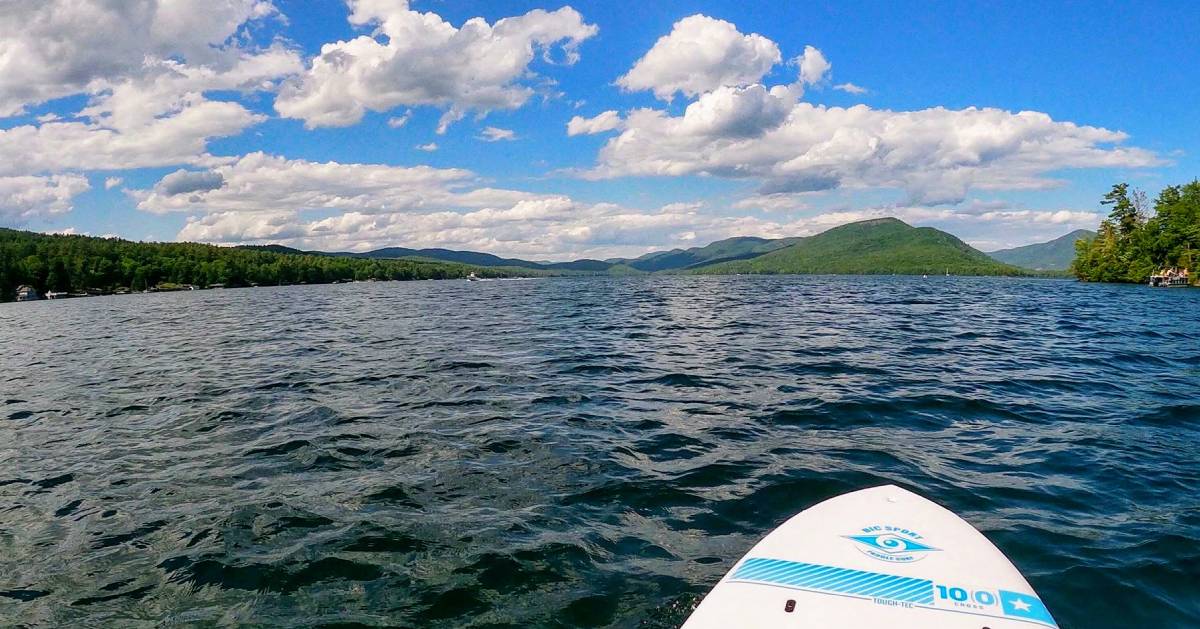 From Mike Caruso at Kayak Lake George
On how the weather plays a role: The range of popularity changes largely upon the weather and the clients' ability. For example, if it's a beautiful, warm sunny day, people will venture out on a paddleboard, not only for the experience, but also the ability to enjoy the lake and swimming.
On who tends to pick what: Kayaks offer a longer range of sightseeing for those who want to explore the lake, and more flexibility. Less adventurous people feel more secure in a kayak. Stand up paddleboards offer sightseeing as well as a little more of a challenging workout. Both options offer an inexpensive way to enjoy the beauty of Lake George.
On how folks can try out each at Kayak Lake George: We offer a variety of items from sit-on-top kayaks, sit-in kayaks, single and tandems, as well as paddleboards.
Learn more about Kayak Lake George »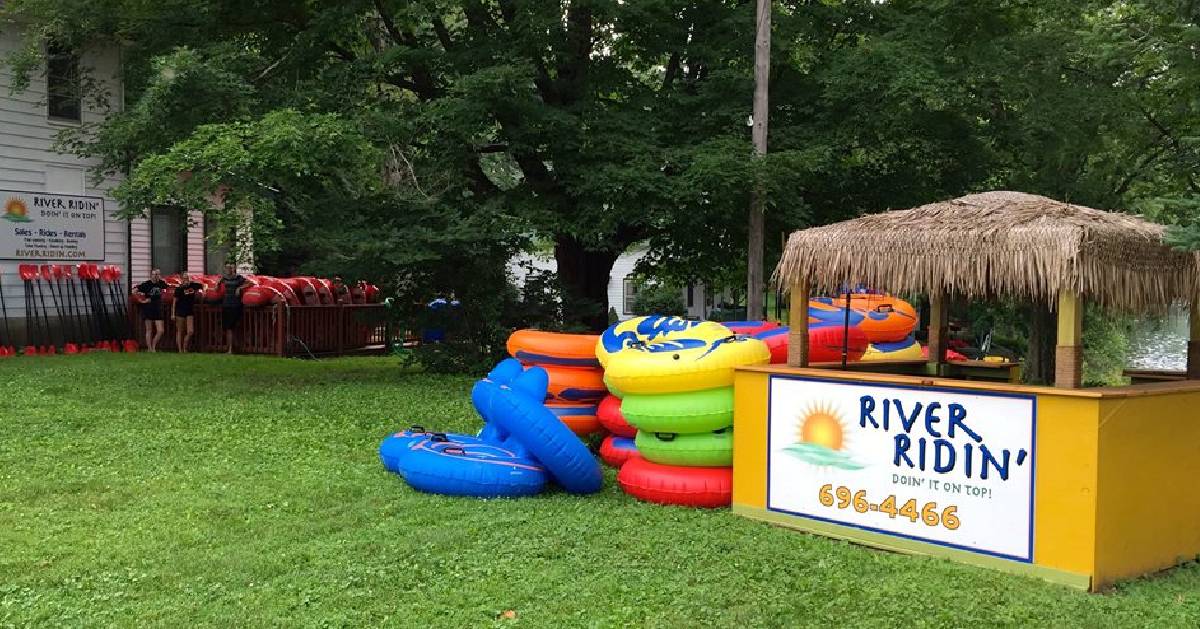 From Chandler Atkins at River Ridin'
On who tends to pick what: What I have observed is that most of the people prefer to start out on a kayak, with families loving the two-man kayaks to put a young child in the front seat. I then see the families migrate to the aqua trikes and pedal boats and seldom to SUP boards.
On SUP appealing to young folks: SUP boards appeal first to young kids and young adults who want to try the experience. Young kids around 8 to 12 are the best on the SUP boards - they have great balance, agility, and confidence. They stand up right away. The market is definitely for a younger audience, athletic swimmers, and the adventurous. Older customers tend to be more comfortable with kayaks.
On how folks can try each out at River Ridin': We let customers decide for themselves what they'd like to do for watersports. We offer them rowboats, kayaks (one- and two-man), SUP boards, and aqua trikes all for the same price of $21 per hour. They can mix and match, try one and then the other for their ticketed time.
Now You Know What You Want! Here's Where to Go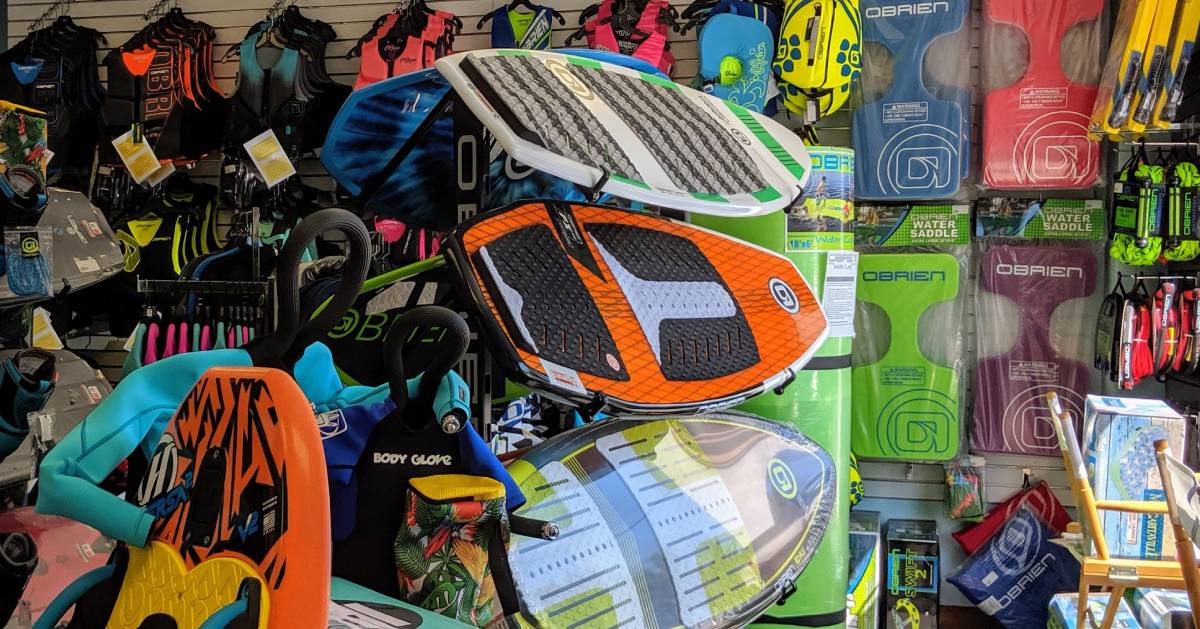 Both paddleboarding and kayaking are easy to learn and allow you to get in solid exercise while sightseeing and enjoying the water. So whichever you choose, stay confident that you you'll get your lake legs in no time!
Sources: