9 Adventures You Can Cross Off Your Bucket List in Lake George
Looking to put a dent in your bucket list? Look no further! Lake George is a hub of adventure in Upstate New York, so you don't have to wait to cross off those once in a lifetime experiences. From water sports on the pristine lake, to hiking, riding, soaring and climbing - you can do it all in and around Lake George!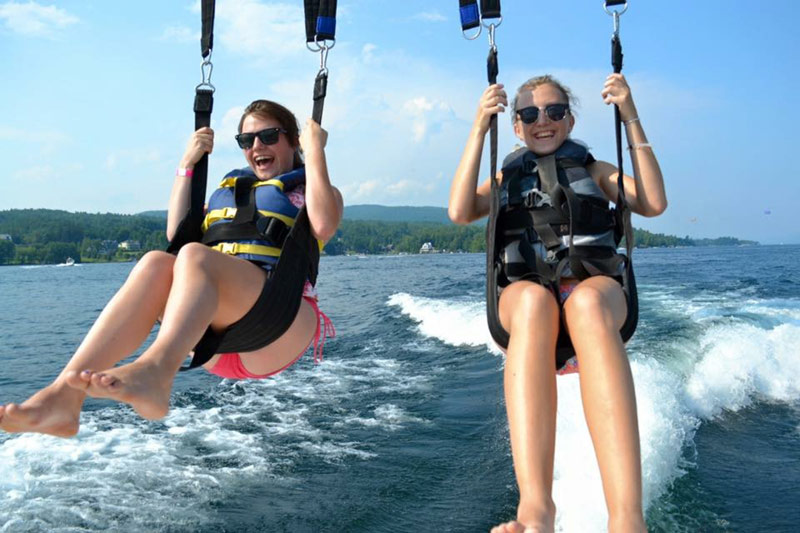 Tackle your fear of heights at flying speed! With the Eagle Flyer high-speed zip line you can travel at 50 mph over the treetops, providing you with an undisrupted view of beautiful Lake George and the Adirondack Mountains. Depart from the summit of French Mountain and feel the adrenaline rush as you cover a 1,000 feet drop.
No skill required for this bucket list item! Sit back, relax and soar high above Lake George. This safe yet thrilling ride will hold you above the treetops, providing a stunning view of islands, mountains and all the water in between. Reservations and spontaneous walk-ups are welcome.
Are you itching to take flight? Get out of town for a little while with North Country Heliflite! NCHF offers scenic tours of the Adirondack and Green Mountains in a 4-seat Robinson R-44. From a bird's-eye view you can travel from Lake George, through the High Peaks and into Vermont. Want to take this bucket list item even further? Earn your rotary-wing pilot's license with NCHF's flight training program.
Are you yearning to jump out of a plane and freefall to the ground? Less than thirty minutes from Lake George you can dive solo, tandem or as a grand entrance to your next big event. Saratoga Skydiving Adventures offers four different types of jumps for all thrill seekers out there. It doesn't get more heart racing, adrenaline pumping or breathtaking than leaping out of a perfectly good plane!
For those of us looking to dive into water instead of air, Halfmoon Dive Charters offer full service scuba diving charters and trainings. Learn basic diving skills one-on-one before plunging under the surface of Lake George to discover historic wrecks, reefs and magnificent island walls! Check scuba diving off your bucket list with a day full of exploring the best lake in NYS.
Spend a night or two on your own private island surrounded solely by Lake George's pristine waters. Your bucket list item may have been to own a private island, but boating to your campsite and pitching a tent is pretty awesome too! With 44 different state owned islands, Lake George has almost 400 island campsites. Leave your car behind; you'll only need a boat for this trip!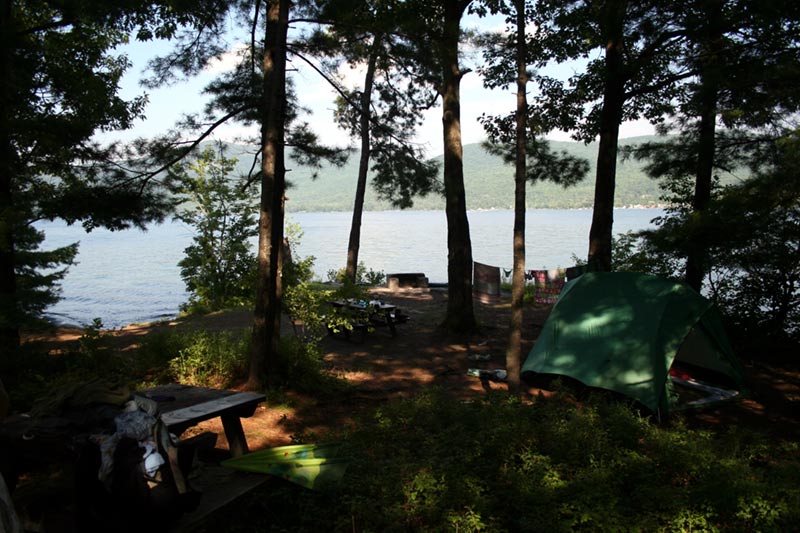 Take the slower flight experience surrounded by fresh air in the basket of a hot air balloon. Float up and away and peer down upon the Adirondack Mountains, Green Mountains of Vermont and of course- Lake George. With four different companies to choose from in the Lake George area, hop in a hot air balloon and cross that adventure off your bucket list!
Start your journey to becoming a renowned Adirondack 46er! Lake George is just south of the Adirondack High Peaks region, so there's no better time to check this off your bucket list. Cascade Mountain is the closest high peak to Lake George, but you have 45 others to choose from, so take your pick. This challenging bucket list item will yield a great reward and breathtaking view at the summit, so get peaking!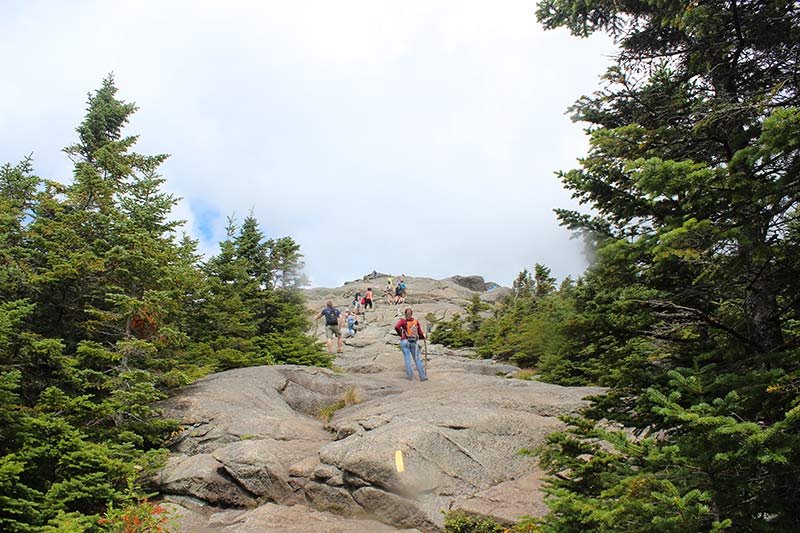 Photo by Mike Tracy
Gear up for a bumpy, wet, exhilarating ride down the rapids of the Hudson and Sacandaga Rivers! Skip the calm canoe ride for a thrilling whitewater rafting excursion. Let the adrenaline pump as you ride straight through rapids, dodging obstacles along the way. With seven excursion companies in and around Lake George, you have plenty of opportunities to complete this adventure!
Fly high or dive deep to complete your bucket list today. How many items can you check off in Lake George?