Scuba Diving in Lake George: Explore Historic Underwater Sites!
Sponsored by: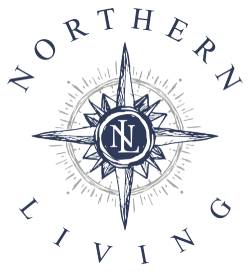 Experience Luxury Lodging on the Lake
Northern Living is a vacation home property management company with the most luxurious vacation rentals in the Lake George area. They offer lakefront properties with direct lake access, game rooms, and more! Book your unforgettable vacation now! Learn More »
Lake George, known for its crystal-clear waters, provides outstanding scuba diving opportunities. Dive sites in Lake George are interesting and varied, with site depths that range from 20' - 80' and even over 150' for technical diving.
On the floor of Lake George, divers can see historic wrecks, including The Radeau from 1758, which was identified by the Smithsonian as the oldest intact warship in North America. There are also natural formations and an abundance of freshwater fish to keep you company throughout your dive. Additionally, you'll find old hotel sites and steamboat landings, as well as varied wall and pinnacle sites throughout the lake.
Discover Historic Diving Sites In Lake George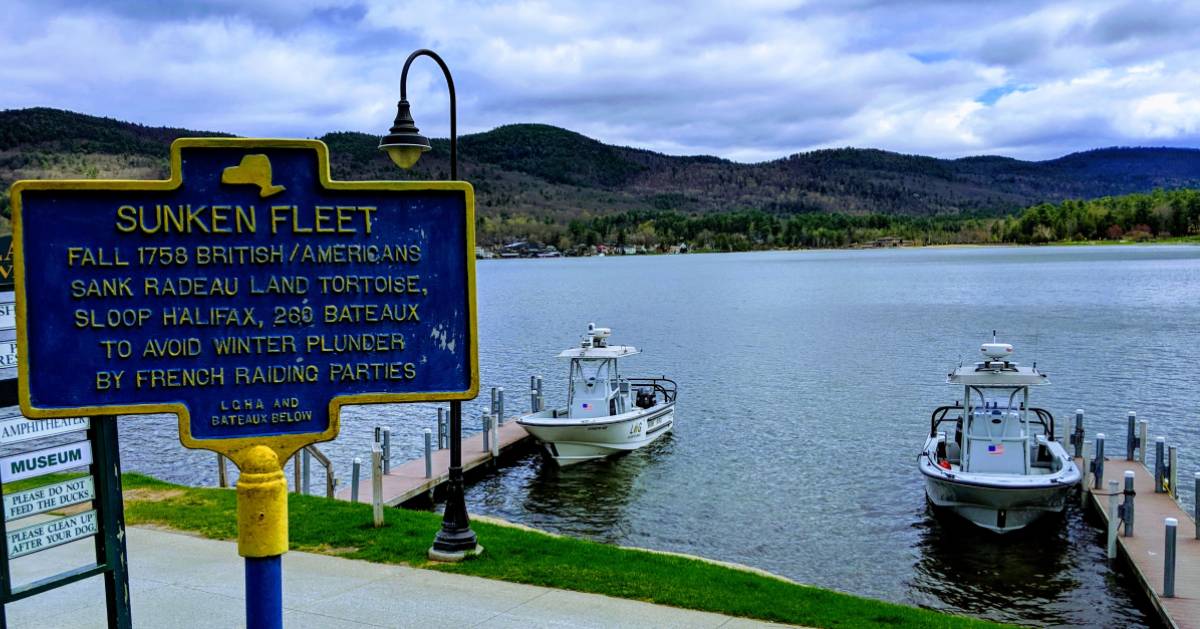 The Sunken Fleet of 1758 - (Wiawaka Bateaux Cluster) Found in 25 to 50 feet of water approximately one mile north of Lake George Beach on the east side of the lake. This intermediate dive is available on a first-come, first-served basis from Memorial Day into autumn. Dive boats and divers are required to tow the red-and-white dive flag.
The Land Tortoise Radeau - Located in 105 feet of water in the south basin, nearly two miles north of Lake George Beach. This deep, cold-water dive is an advanced dive open from the second Saturday of June through Labor Day. Divers must sign in and be assigned a time slot at the DEC office at Lake George Beach (518-668-3352).
A maximum of eight divers in a single party is permitted on site at any one time. There is a two-hour time slot allowed per dive followed by a one-hour site rest to allow bottom silt to settle. A redundant air source is required and a safety/decompression stop is recommended. The water temperature at this site ranges from 35 to 45 degrees F.
The Forward Underwater Classroom - Found in 25 to 45 feet of water approximately 1,500 feet east of Diamond Island in the South Basin of the lake. This is an intermediate dive available on a first-come, first-served basis from Memorial Day into autumn.
Diving Guidelines for Shipwreck Preserves
Each diving site is marked with a round mooring buoy, which provides access to the site, and a barrel-shaped navigation aid buoy. Be sure to read the guidelines below prior to visiting any site, and keep in mind that New York State law protects historic sites.
Read about the guidelines and safety >>
Learn about the DEC Land Tortoise Underwater Preserve Site >>
How to Get Started Scuba Diving in Lake George
If you are certified, experienced, and have the equipment you need, you can access Lake George through state and town launch sites, campgrounds or waterfront lodging properties, or by renting a boat at one of the many area marinas.
Learn more about the joys of scuba diving from LakeGeorge.com user Ron Schmitz, who shared his firsthand experience >>