You'll Want to Eat Dessert First at These Lake George Restaurants!
Searching for something sweet? You've come to the right place! With menus featuring cheesecake, specialty dessert coffee, classic treats, and gourmet dishes, you won't be able to skip dessert when you visit these Lake George restaurants.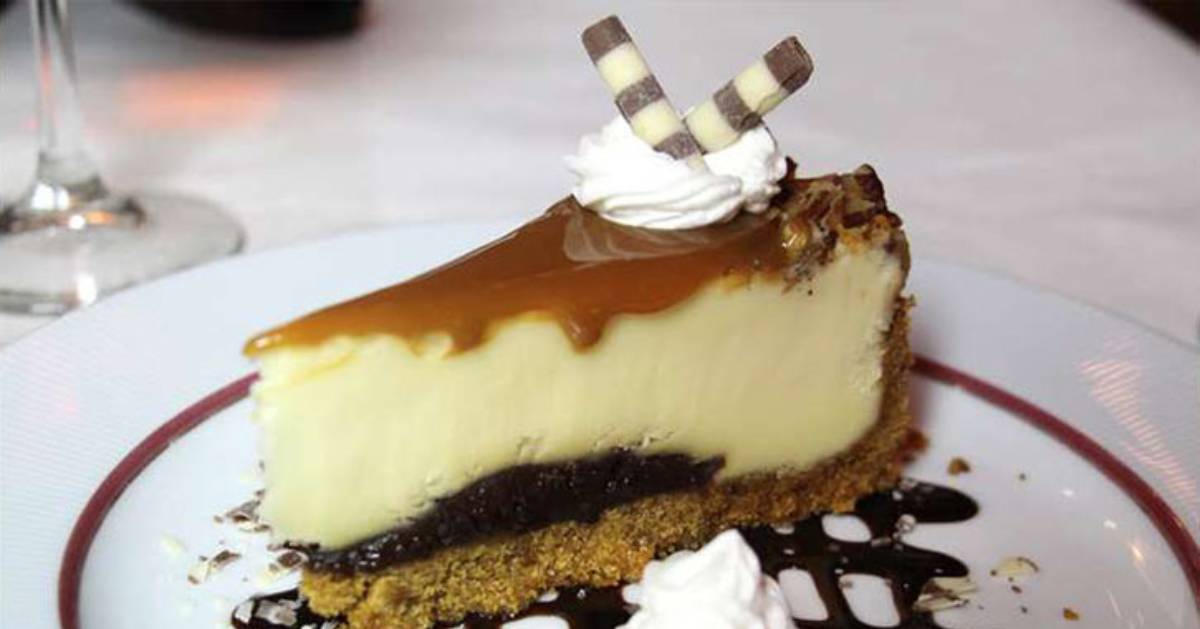 Elegant and Adirondack-inspired, Bistro LeRoux's frequently-changing menu includes dishes like New Zealand Rack of Lamb, Calamari Risotto, and Barbecue Pork Shank, to name a few.
But dessert-lovers will be right at home with this Lake George restaurant's sweeter options. We recommend the mouth-watering Turtle Cheesecake. Drizzled with caramel and served with whipped cream and chocolate sticks, this rich dessert will no doubt have you coming back for more!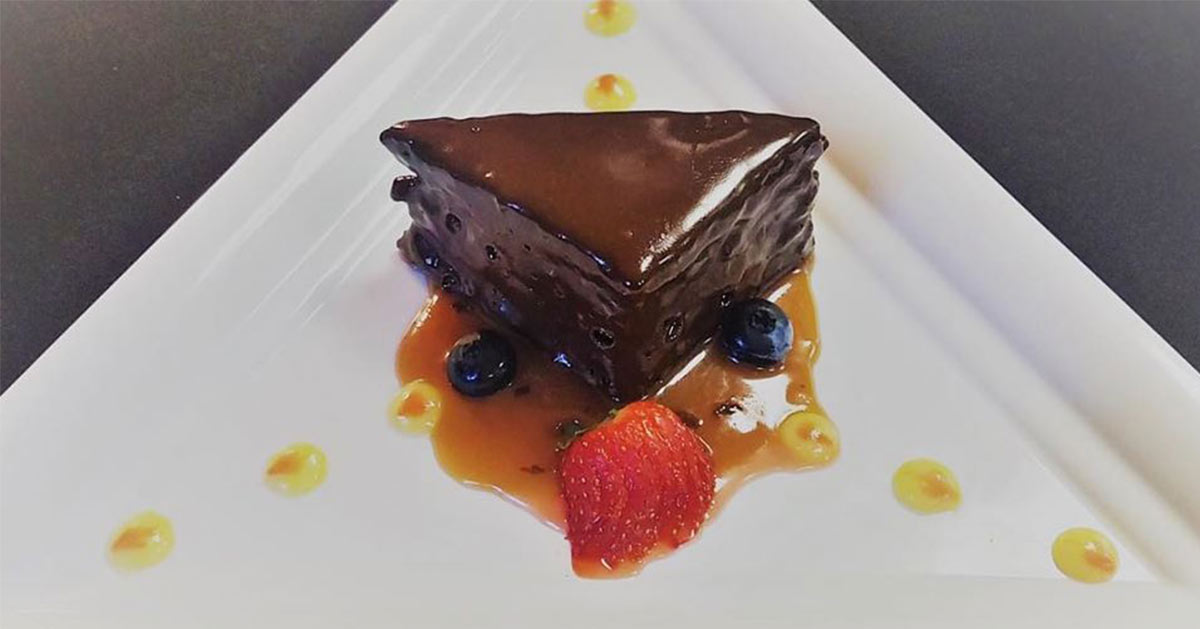 The Inn at Erlowest's fine dining restaurant features a tantalizing menu of desserts that you'll want to be sure to save room for. After you've finished your duck confit, crispy skin chicken, braised lamb shank, or brown sugar cured salmon, order up a sweet treat like crème brulee, mousse, seasonal sorbet, or the chocolate truffle cake pictured above.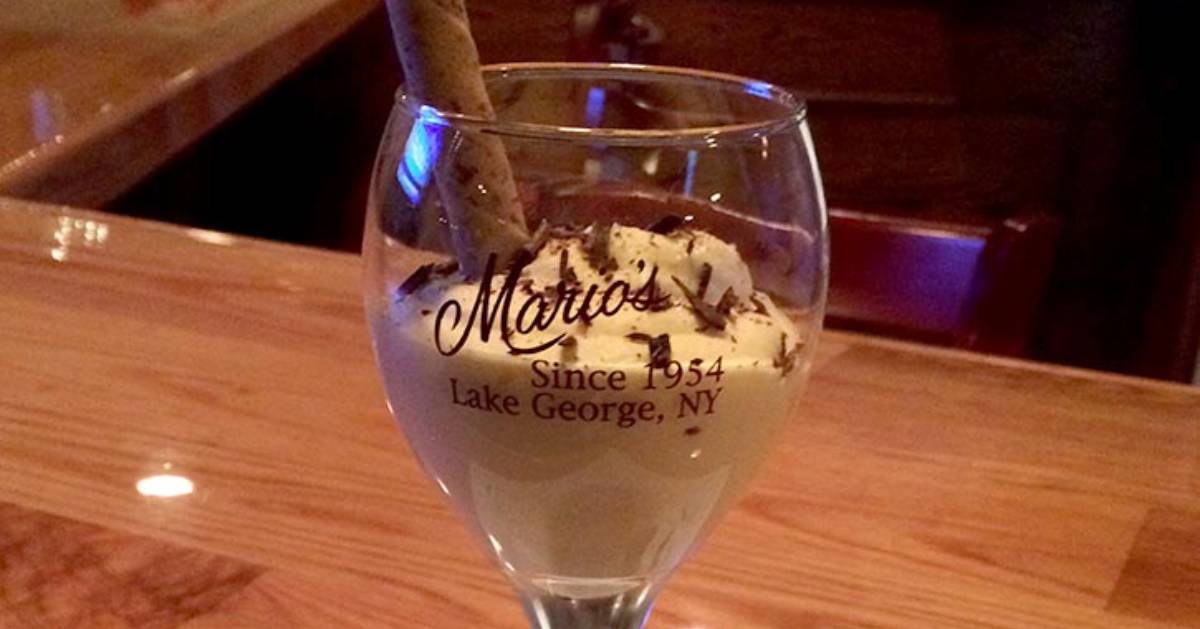 Have you ever tried zabaglione? After a trip to Mario's, the answer will be yes! This signature dessert from Northern Italy is a light custard treat made with egg yolk, sugar, Marsala wine, and fresh cream, perfect for a summer day at the lake.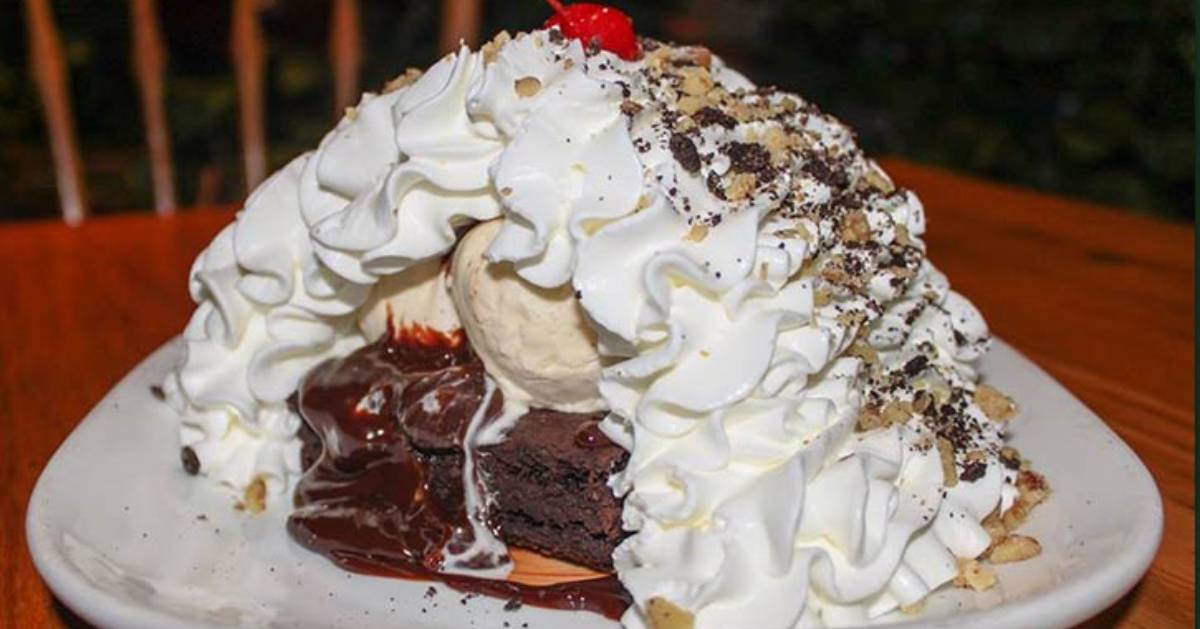 Try a new take on an old classic! The Log Jam's Adirondack Log is a decadent fudge brownie topped with vanilla ice cream, hot fudge, whipped cream, and chopped walnuts.
Also on the menu is a range of dessert coffee options, mud pie, and traditional apple crisp. But whatever you choose, you'll be enjoying your sweet treat in the comfort of The Log Jam's beautiful, Adirondack-style log cabin.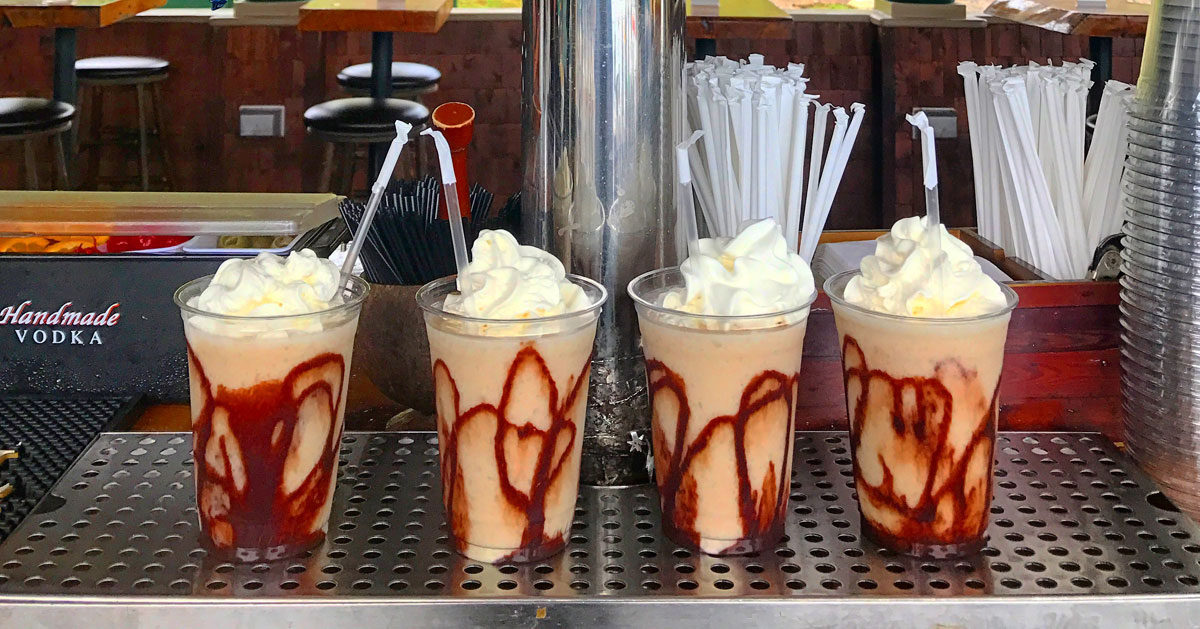 After one of their juicy burgers or delicious signature sandwiches, end your meal at The Boathouse Restaurant with one of their dessert cocktails. Options include the Boathouse Creamsicle, with ice cream, triple sec, vodka, and orange juice; a strawberry and cream coolada, with Baileys strawberries, cream liqueur, and coconut rum/vodka; or spiced milkshakes.
They also have Bailey's Brownie with vanilla ice cream and Baileys Irish Cream, or Baileys Irish Coffee. Yum! You can have your dessert and drink it too.