Discover One-Of-A-Kind Gifts At These Shops In The Lake George Area
All around the Lake George area are villages and towns filled with whimsical shops and boutiques. You'll find unique gifts that can't be ordered online or found in traditional malls. Check out our recommendations for holiday shopping in Lake George before you head out the door. Then, hop in the car and check out these great shops for unique gifts in the Lake George area:
Glens Falls & Queensbury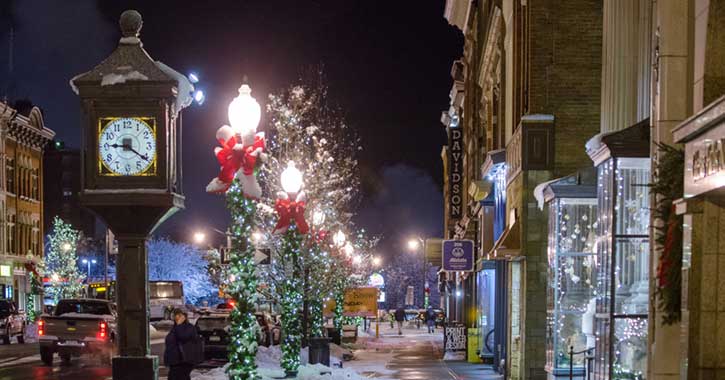 Photo by Jim McLaughlin
Glens Falls, also known as Hometown USA, will remind you of scenes straight out of a Christmas movie. Similar to Lake George village, downtown Glens Falls is filled with locally owned shops and boutiques. Along the way, you'll pass through Queensbury which also offers a plethora of places to check out. These two shops are must-visits in the area:
Located in Queensbury, this antique shop has over 30 rooms filled with treasures. Shop here for the collectors on your list. Their inventory includes everything from Victorian-era antiques to sports memorabilia and Depression glass.
LARAC for short, this Glens Falls gallery features works from local artists and makers. You'll find a variety of handmade goods, plus the Holiday Shop featuring festive gifts. The shop has everything from fine art prints to handmade jewelry you won't find anywhere else.
See more shopping in Glens Falls »
Hudson Falls & Fort Ann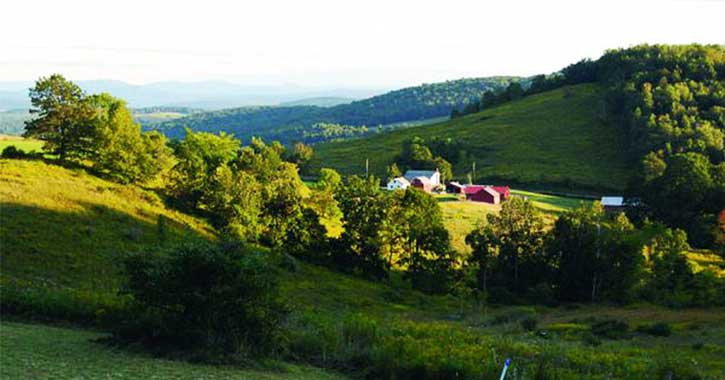 To the east of Lake George sits Washington County, whose rolling hills are dotted with farms. If you're looking for locally produced products, it's a mecca for everything from fiber products to grass-fed organic meats. For great gifts with big appeal, check out these businesses:
Check out Knit Wit Kreations if you have crafty people on your shopping list. They carry a wide selection of needle kits, yarns, and pattern books sure to inspire new projects. You'll also find hand-knit sweaters and clothing.
Lake George Distilling Company, Fort Ann
Lake George Distilling Company is located east of the lake in Fort Ann. They make a variety of spirits ranging from moonshine to bourbon using local ingredients. Their products are named after locations and occurences in the region, such as Red Rock Bay and Indian Kettles (a rock formation).
Warrensburg & North Creek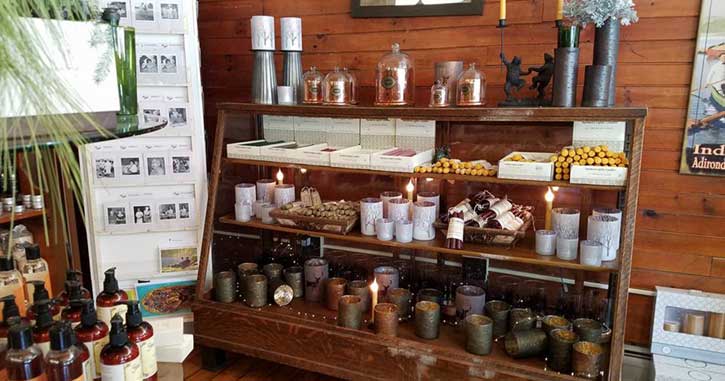 North of Lake George along Route 28 are plenty of one-off shops and small towns. Warrensburg and North Creek, however, offer a cluster of local boutiques. These are great stops if you're looking for rustic Adirondack gifts:
This Adirondack country store sells nature-inspired home goods, clothing, accessories, and much more. Located in North Creek, Hudson River Trading Company sources many of their products from across the region.
Deadwood Mountain Trading Company is located just a short drive from Lake George in Warrensburg. Sourcing their catalog from artisans across the state, they carry furniture, decor, knives, and much more.
Saratoga Springs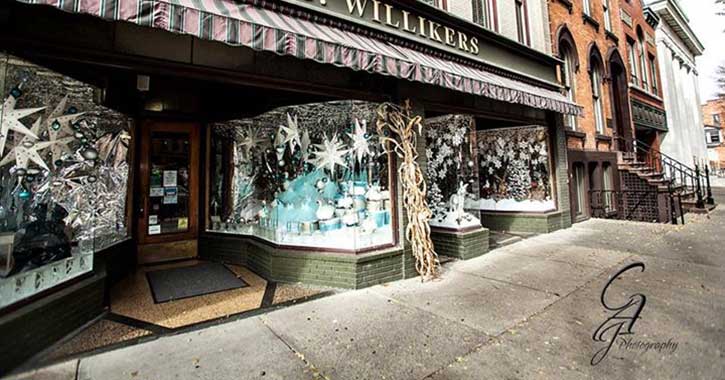 Downtown Saratoga Springs during the holidays is quite the sight to see. Beautiful decorations span the length of Broadway, spreading holiday cheer to everyone who visits. It's also a great spot for supporting small business while you're holiday shopping. These stores should help you cross a few people off of your list:
At Impressions of Saratoga you'll find gifts that reflect integral parts of the Spa City. From horse-related gifts to gourmet snacks, they carry a huge variety of products. Find collectibles related to horse racing, jewelry, cards and more.
Locally made bath and body products are a nice change from the big box store scents. Saratoga Botanicals has unique products like the pumpkin papaya bath latte, winter mint facial mask kit, and organic bug repellent.
Discover more shopping in Saratoga »
Ticonderoga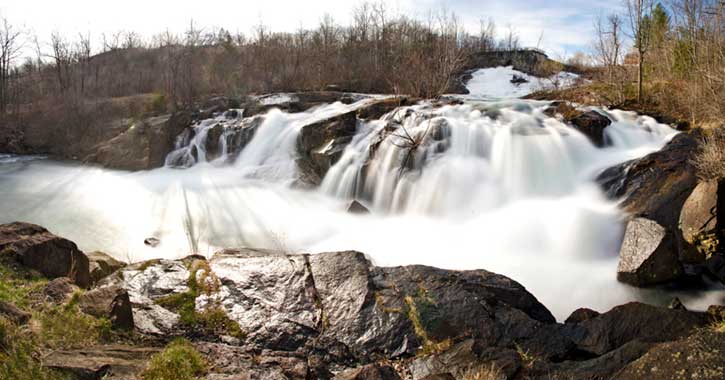 Tucked between Lake George's northern end and Lake Champlain, Ticonderoga offers plentiful shopping opportunities. Discover cozy country stores, antique shops, Adirondack furniture, and other great boutiques.
Sugar & Spice Country Shoppe, Ticonderoga
Located on Montcalm Street in Ticonderoga, Sugar & Spice Country Shoppe has a variety of items great for gifting. They carry lots of kitschy home decor perfect for adding personality to any space. Locally made goods including gourmet foods and maple syrup are also sold here.
Lonergan's Antiques, Ticonderoga
Shopping for history buffs is made easy at Lonergan's Antiques. Located on Route 9N, this antique shop specializes in militaria, antique books, folk art and much more. Find items dating back to the French and Indian War and other pieces of local history.