Popular Fishing Spots on Lake George
Lake George is roughly 32 miles in length, making it a prime spot for fishermen interested in a variety of game fish. If you've never been fishing on Lake George before, or if you're looking for a new area to fish from, then you'll want to take a look at our list of the lake's most popular fishing spots!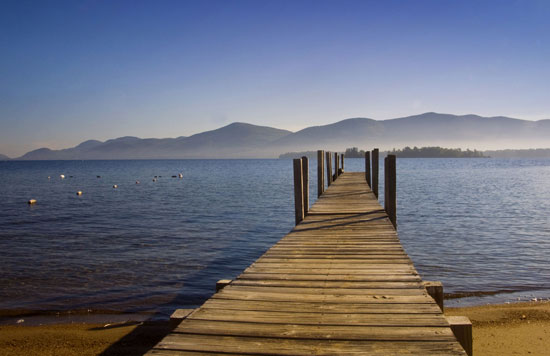 Jump To:
Lake George Quick Facts:
Length = ~32 miles
Elevation = ~320 feet
Max Depth = ~187 feet
Max Width = ~3 miles
Area of Surface = 28,451 acres
Fish = 36 species of fish in the Lake George watershed (the lake is stocked annually with landlocked salmon)
DEC Boat Launches = Million Dollar Beach, Hague Town Beach, Mossy Point, Northwest Bay Brook, and Rogers Rock Campground
Full List of Popular Lake George Fishing Spots:
The Narrows *not the Narrow Island Group
Dunham's Bay
Assembly Point
Harris Bay
Warner Bay
Kattskill Bay
Sandy Bay
Pilot Knob
Dome Island
Huddle Bay
Northwest Bay
Harbor Islands
Silver Bay
Mossy Point
You can book a cabin and spend a week or a weekend exploring the area and deciding which popular fishing spot is your favorite.
Fishing Spots Map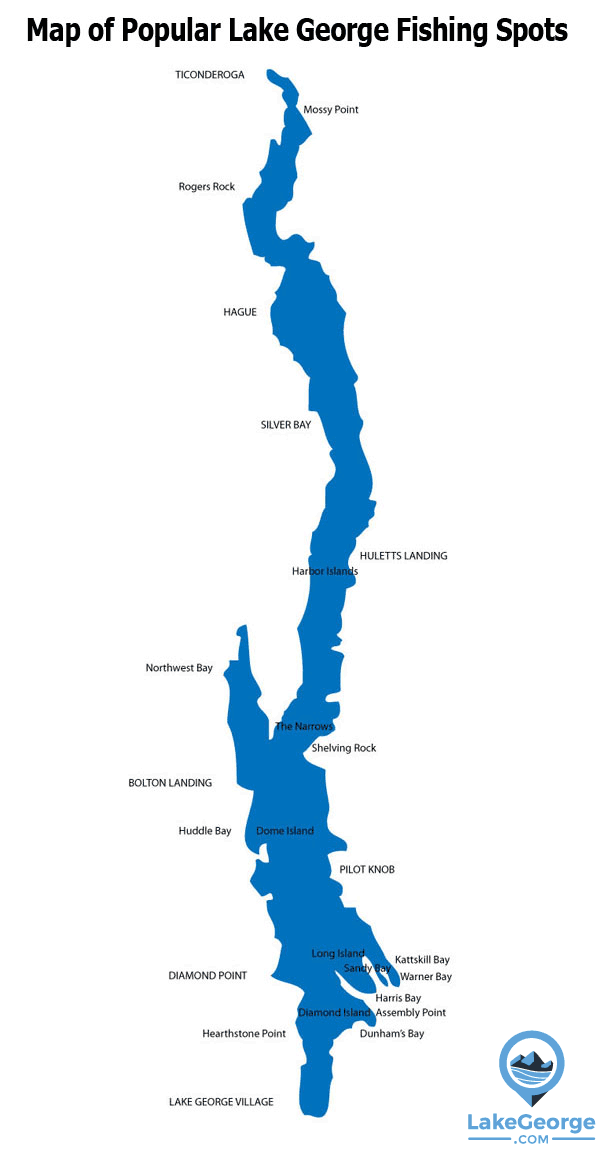 Book a cabin or cottage in Lake George »»