Pumpkin Spice & Everything Nice
Find the Best Pumpkin Treats in the Lake George Region
This is the time of year to warm up with a cozy sweater, grab a pumpkin latte, and enjoy the colorful foliage. If you can't get enough pumpkin this season check out cafes, bake shops, and more that over pumpkin-flavored coffee, treats, and specials.
Note that pumpkin treats are seasonal and subject to availability. It's recommended to call ahead of time to ensure you can get your pumpkin fix.
Try Mouthwatering Baked Goods & Pumpkin Spice Drinks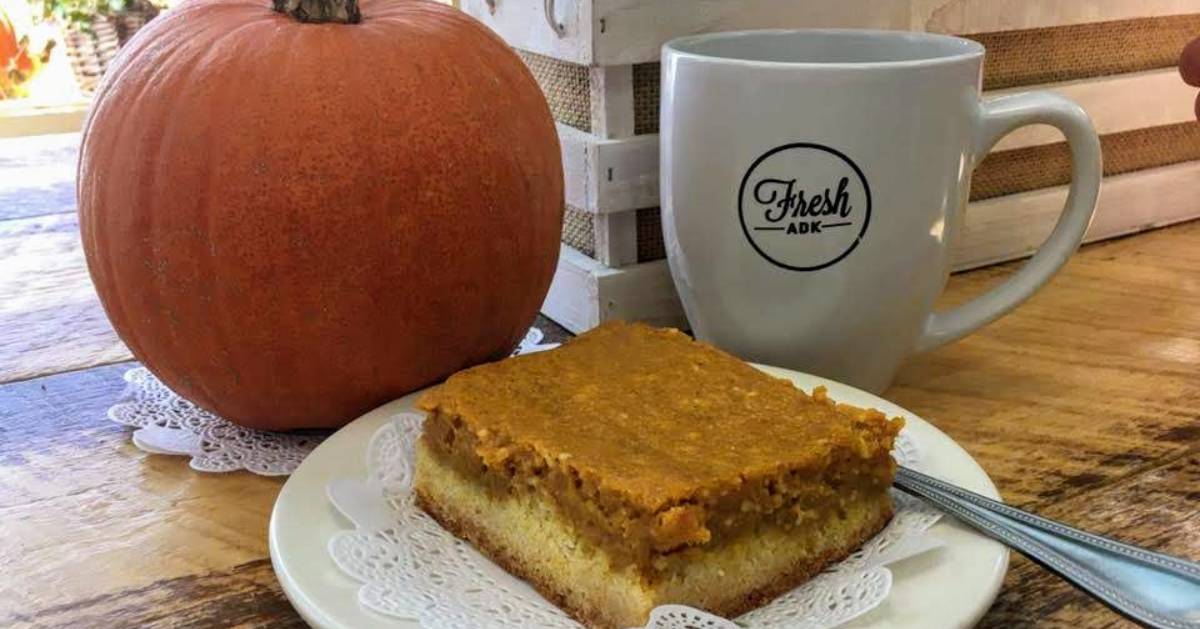 Pumpkin Square from Fresh ADK, photo provided
Fresh ADK
As their name suggests, Fresh ADK in Glens Falls offers clean, healthy, and delicious breakfast and lunch options. While their main menu has standard cafe fare, there are always several freshly-made baked goods inside their display case, available for purchase, such as pumpkin squares. If you don't see what you're looking for, they do offer custom orders for various treats.
When you're ready to sip a warm and creamy pumpkin spice latte, then visit Caffe Vero in Lake George Village. The excellent mix of spices makes their drink taste like pumpkin pie, and you can have it hot or iced. And they use real pumpkin!
Libby's Bakery Cafe
Head to the northern end of Lake George and visit Libby's Bakery Cafe in Ticonderoga for some awesome pumpkin-based treats. This year they'll be offering pumpkin spice lattes and their own cream cheese-filled pumpkin crumb muffins, in addition to pumpkin cake rolls and other pumpkin specials.
Mandy's Pizza and Sub Shop
Mandy's in Hudson Falls might be known for their finger rolls but don't discount them for pumpkin treats because they offer pumpkin pie along with peanut butter pie, apple pie, and more goodies.
SPoT Coffee
Conveniently located in the heart of downtown Glens Falls, SPoT Coffee is your friendly neighborhood cafe that goes all out this season. From pumpkin spice lattes to pumpkin apple muffins, there are plenty of treats to enjoy while you relax in the comfortable coffee shop.
Discover Sweet Pumpkin Treats & Ice Cream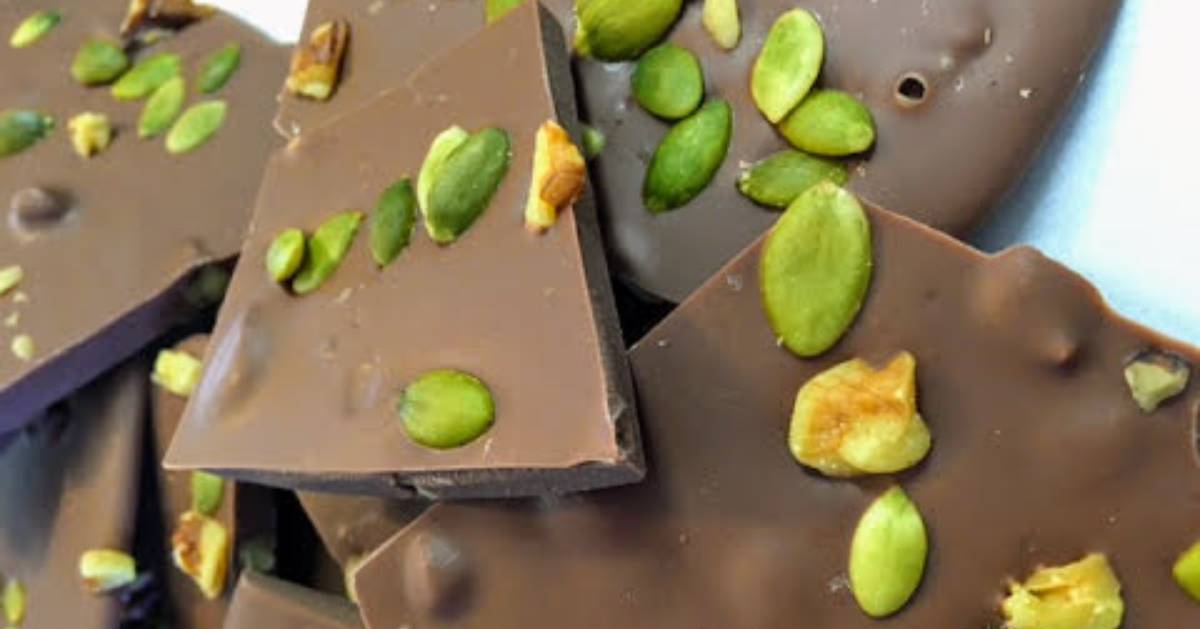 Pumpkin Pie Park from Barkeater Chocolates, photo provided
Barkeater Chocolates
Satisfy your craving for chocolate with a trip to Barkeater Chocolates in North Creek. The shop is recognized as a premier source of gourmet chocolates in the Southern Adirondacks, offering everything from truffles and caramels to chocolate bars, bark, and peanut butter cups. This year, they will be offering their small pumpkin pie truffles (and other autumn flavors: pecan pie, cider doughnut, and Adirondack maple), as well as giant pumpkin pie truffles. They also have Pumpkin Pie Bark.
Frequently lauded as having the best ice cream in Lake George Village, Nina's Sweet Shoppe embraces the season with autumnal twists on their award-winning fare through Columbus Day. Try their amazing pumpkin ice cream, or if it's a little too brisk for a cold treat, enjoy a piece of their pumpkin fudge and a warm pumpkin latte.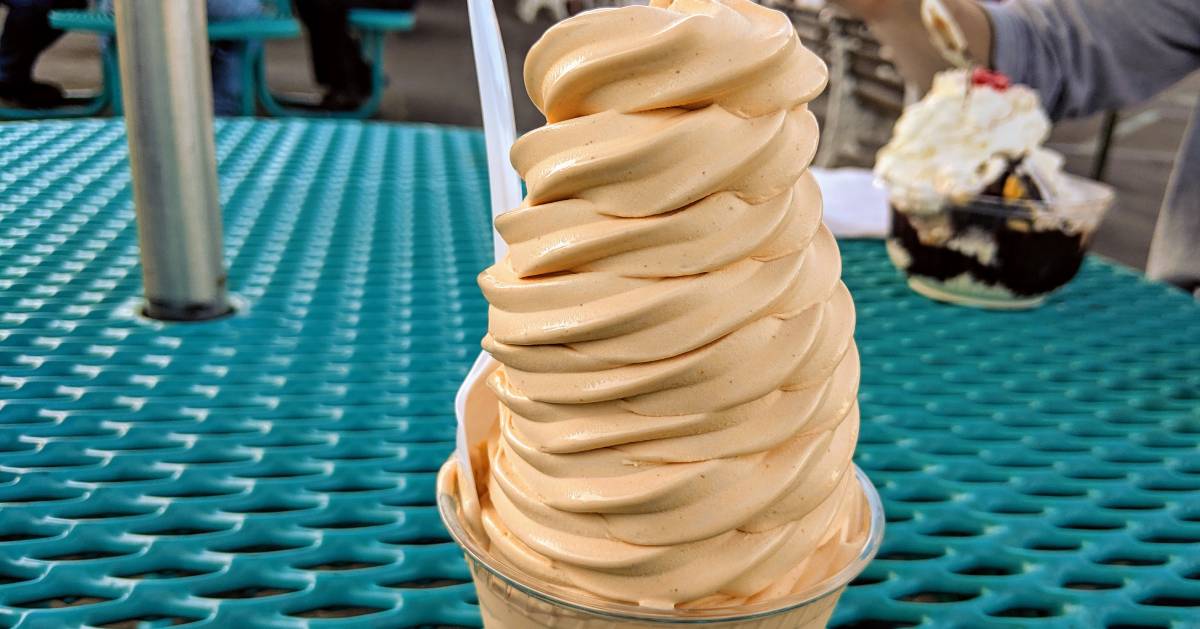 Martha's Dandee Creme
Editor's Note 9/28/20: Martha's Dandee Creme is closed for the 2020 season. Check back for pumpkin ice cream in 2021!
Local favorite Martha's Dandee Creme serves up pumpkin ice cream after Labor Day until they close for the season (usually around Columbus Day). Before the weather gets too cool, stop by and celebrate fall with one more ice cream cone.
Cheers to Fall With a Pumpkin-Flavored Craft Beverage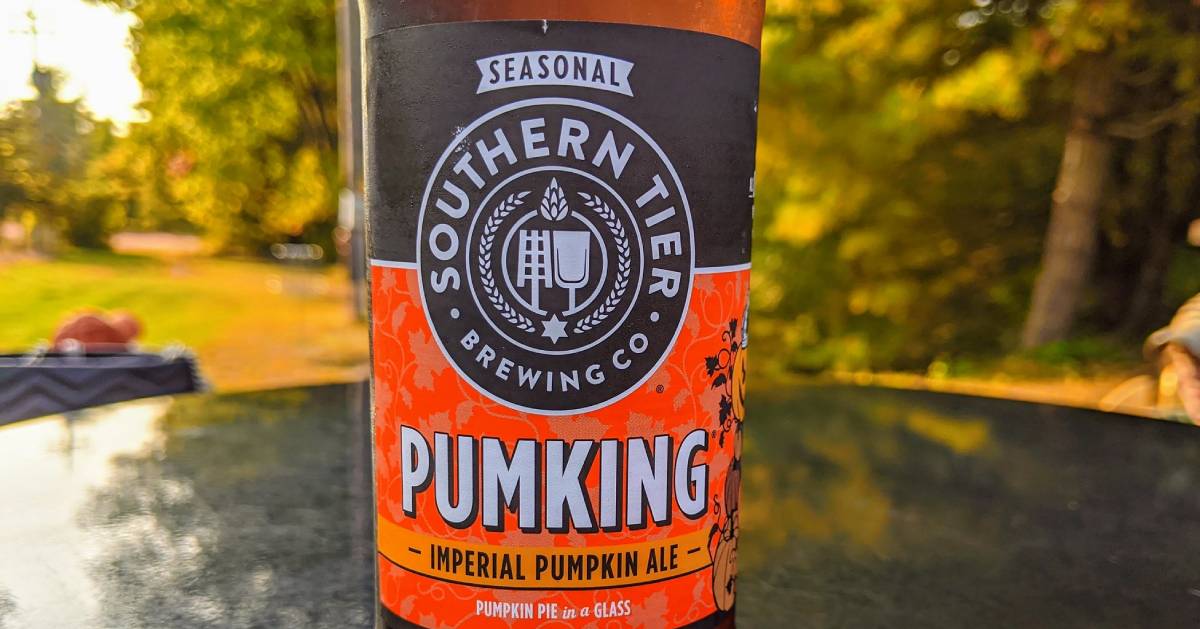 Argyle Brewing Company
Brewed using the area's finest pumpkins, Argyle Brewing Company in Greenwich sells a delicious, mellow-spiced Pumpkin Ale each year. However, this fall favorite is only available for a limited time, so be sure to fill up a glass or growler as soon as you can.
Lake Placid Pub & Brewery
Since 1996, Lake Placid Pub & Brewery in the Village of Lake Placid has been brewing award-winning beers. They have a massive catalogue of seasonal selections that rotate in and out of their lineup. This year they're brewing up Pumpkin Ubu and Harvest Pumpkin Ale.
O'Toole's Restaurant & Pub
O'Toole's in Queensbury has Shipyard Pumpkinhead Ale on tap in the fall. This is a refreshing wheat ale with a subtle spice flavor.
The Trap
The Trap in Fort Ann carries Southern Tier Brewing Company's Pumpking Imperial Pumpkin Ale. They call it "Pumpkin Pie in a Glass," and yet it's not overpoweringly sweet.