3 of the Top Luxury Hotels in Lake George
Searching for the perfect luxury hotel for your lavish Lake George getaway? Whether you're planning a honeymoon, celebrating a special occasion, or you just enjoy the finer things in life, Lake George has some of the best luxury hotels in all of New York.
We've scoured the region for great luxury hotels and between the world-class amenities, breathtaking lake views, and attentive service, you'll see why scores of pleasure-seeking vacationers are flocking to these deluxe destinations.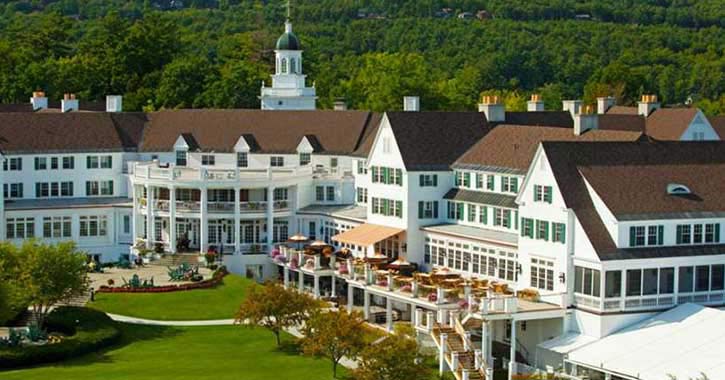 Located on a secluded 70-acre private island in the historic Bolton Landing community, the magnificent Sagamore Resort has been pampering visitors to Lake George for over one hundred years.
Treat yourself to a stay in one of their lakeside executive suites, lodge accommodations, or if you're feeling really special, reserve one of the hotel's Premier Balcony Suites to wake up to the panoramic view of Lake George from your own private lakefront balcony.
The hotel is accessible to the mainland by bridge, however with the amount of lakeside amenities, you may never want to leave the island! Between the eight dining facilities, 10,000 square foot outdoor pool area, rejuvenating spa, state-of-the-art fitness center, and hillside golf course all overlooking beautiful Lake George, the Sagamore is a one-stop private retreat for all your luxurious needs.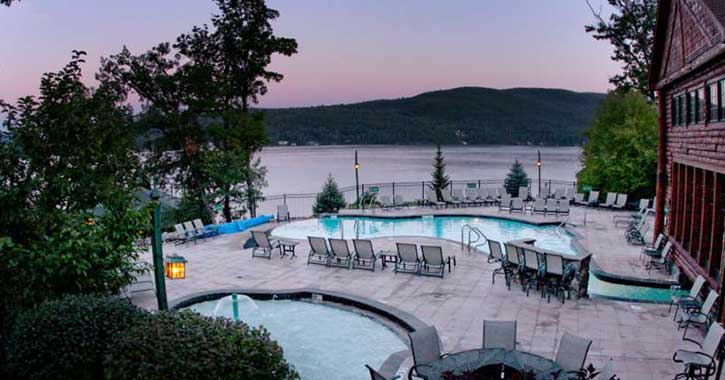 Is rustic elegance more your style? The Lodges at Cresthaven gives you the authentic Adirondack cabin experience with all the luxury accommodations you desire!
These two bedroom, two bath units are decorated in the classic Adirondack Mountain style complete with fully equipped kitchens and entertainment centers. Watch sunsets over scenic Lake George and breathe in the fresh Adirondack mountain air every night from your covered porch.
There are tons of amenities to take advantage of on this 11 acre lakeside property including numerous sports courts, an expansive outdoor pool area, a grotto spa with sundeck, and 300 feet of private sandy beach. They even offer a grocery delivery service for the ultimate convenience!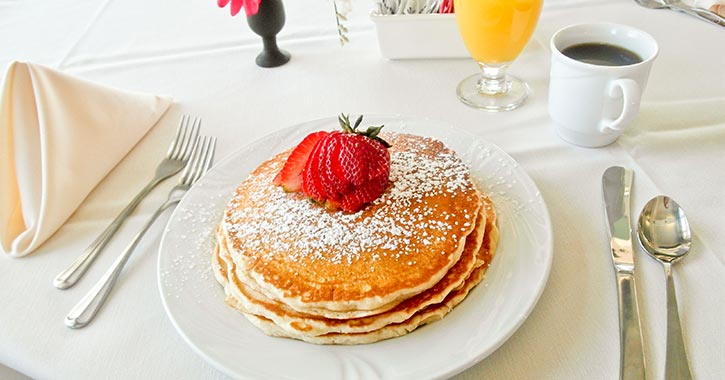 Looking for a luxury hotel with a bit of history? This sprawling 18-acre estate on the southern end of Lake George was rebuilt in 2002 to replicate the original Fort William Henry resort hotel that stood on the grounds. A call to the bygone era of Adirondack resort hotels, this modern replica is a favorite with travelers for its classic elegance.
Kick back and relax with a mint julep on their lake view veranda, play croquet on their grassy lawns, or dine at one of their award-winning onsite restaurants, including The White Lion, which has been serving breakfast to Lake George visitors with style and grace since 1911! The White Lion dining room is the original ballroom of this historic hotel featuring expansive windows that overlook scenic Lake George for an unprecedented view to enjoy with your morning coffee.
Looking for more Luxury Lodging options in Lake George, NY?
The Lake George region has a number of luxurious inns, bed and breakfasts, and cottages for unforgettable vacations. Check out our entire list of Luxury Lodging Accommodations in the Lake George area!