Holiday Season Home Decorating Ideas
One big holiday downer can be the task of pulling out the boxes of old decorations from storage. However, there is a reason for all of these decorations - to add a bit of visual cheer to every room! Check out these decorating tips to help make the process easy and fun.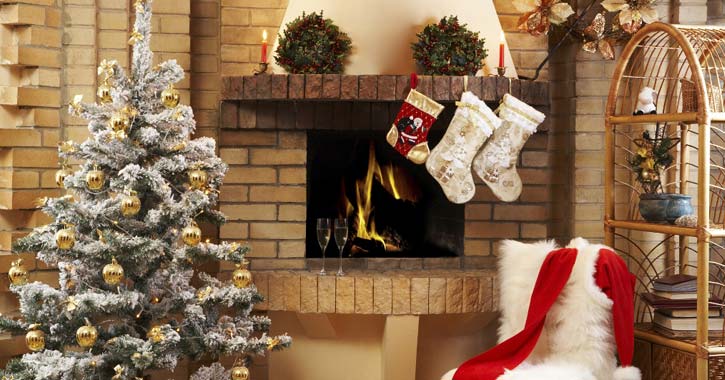 Decide On A Look And Feel
Choose a classy holiday look, a funky theme, a kid-friendly atmosphere, or another style this year. If you have a plan in place and colors in mind before you set out shopping, you are sure to have a more cohesive and attractive holiday display. Check out a few examples:
Traditional

Colors: Red and green
Decor: Ornaments, lights, stockings, wreaths, snowflakes, poinsettia, stripes, candy canes, tinsel, garland

Classy

Colors: White/off-white and gold/silver
Decor: Candles, ornaments, white lights, vases, ribbons, simple wreaths, stars, bells, glitter

Country

Colors: Deep green, rustic neutrals, deep red
Decor: Fabrics, evergreens, pinecones, candles, wooden ornaments, anything earthy or weathered

Kid-Friendly

Colors: Red, green, and everything in between
Decor: Holiday characters, garland, multi-colored lights, blinking lights, candy canes, homemade ornaments

Funky

Colors: Dark blue, pink, or purple
Decor: Solid colored lights, polka dots, sparkles, big ribbons, fun patterns
Decorate With Your Personal Style
Just because red, green, and glitter are the holiday norm doesn't mean that you have to abandon your personal taste. Put your own twist on the decorations that adorn your home for the holidays. Feel free to use colors that work with your furniture and home decor, colors that coordinate with the wrapping paper you love, or simply colors that appeal to you.
Don't Go Overboard
Although you might own boxes full of decorations and ornaments, you don't have to put them all up. It can be tempting to cover every inch of your house with tinsel and lights, but you must resist. Decorating with less instead of more leads to a classier look (and makes the whole process easier).
Pick something to be the focal point of the room and then decorate around it. When you decide to decorate the tree, try using ornaments that were gifts, homemade by the kids, or are simply your favorites. You don't have to throw away old ornaments, but you can pick and choose which ones go up each year.
Involve Your Kids
Decorating the tree is not the only time to get your kids involved. Let your kids make decorations for the whole house. You can even save them for next year. Need ideas? Here are some quick, kid-friendly holiday decorating projects to try:
Make snowman cut-outs to string as garland
Customize porcelain ornaments from a craft store
Decorate a wreath to hang up indoors or outdoors
Assemble a felt wall hanging with a holiday theme
Use pinecones to create fun and thrifty holiday centerpieces
String together holiday cards you've received and hang them up
« Back To The Lake George Holiday Guide