Enjoy Spring Adventures at Trout House Village Resort: One of Lake George's Best Kept Secrets
Content Sponsored by Trout House Village Resort
The Adirondack and Lake George regions are known for their outdoor recreational opportunities, scenic views, and superb lodging options - especially exquisite, handcrafted log cabin chalets.
However, you don't have to wait for summertime to enjoy a getaway to this vibrant area. There are a lot of advantages to coming in the spring, like avoiding crowds on hiking trails and saving money with off-season rates. Read on to see where you'll want to go for the ultimate spring getaway this year, where you can stay in a log cabin right on Lake George.
Relax in a Cozy Cabin During Cool Spring Days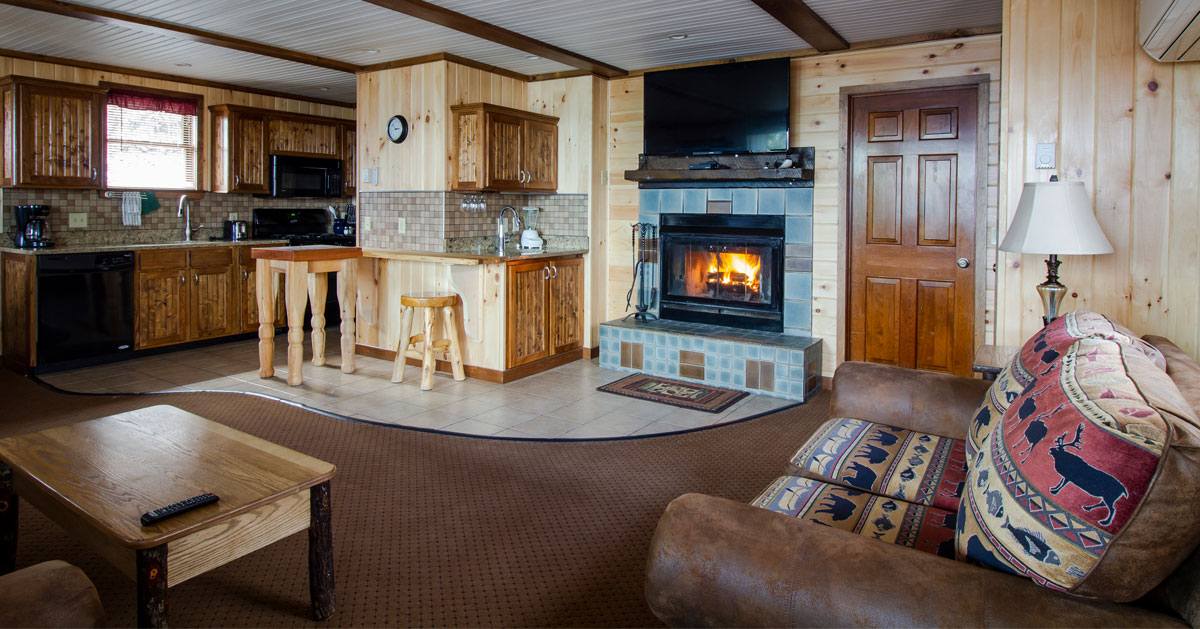 General Burgoyne has a double-sided wood burning fireplace that can be enjoyed from the living room and bedroom
Trout House Village Resort is an exceptional year-round resort located in Hague, NY on the peaceful shores of northern Lake George. Generations of families return each year for a getaway to this beautiful area. Treasure the peace and serenity that spring brings, and stay in an authentic Adirondack chalet before the busy season begins.
The resort's friendly staff will have your first fire built and ready for you to light upon arrival. Grab your drink, turn on your favorite tunes, and cozy up beside your cabin's mesmerizing fireplace. A full ring of dry, split firewood and kindling is right outside your cabin door. And, take the time to indulge in your luxurious Jacuzzi tub.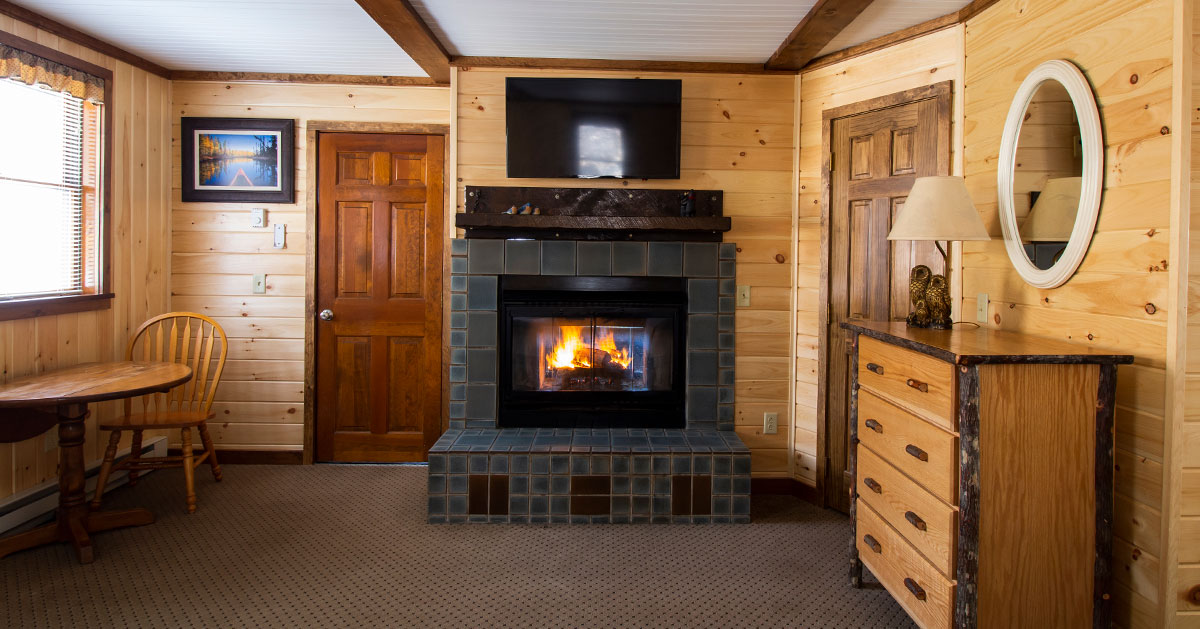 Fireplace in General Burgoyne from the bedroom side
You can awaken to glorious sunrises in the morning and top off the evening by gazing into the starlit sky glistening over the lake, all from your lakeside porch. For the young at heart, Trout House offers complimentary rowboats, paddleboats, bicycles, shuffleboard, horseshoes, and so much more.
The superior accommodations are reason enough to visit, but here's why you'll want to come in the spring specifically: they have a Spring Special offered from April 1st through May 17th, 2023, and you can bring your pets with you during the off-season for a small fee.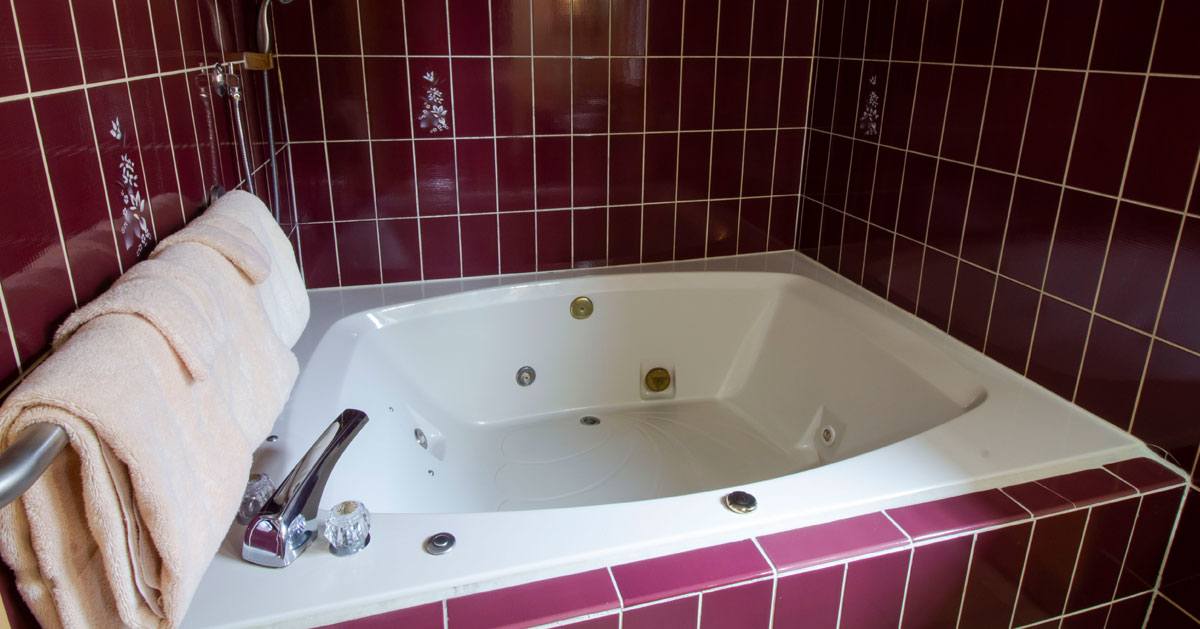 Relaxing Jacuzzi tub
The other fantastic aspect of Trout House is the location. Hague is situated on the northern end of Lake George, so you can enjoy a less populated part of the lake than if you were staying near the village; you'll also be closer to prime recreational opportunities and things to do in the rest of the Adirondacks.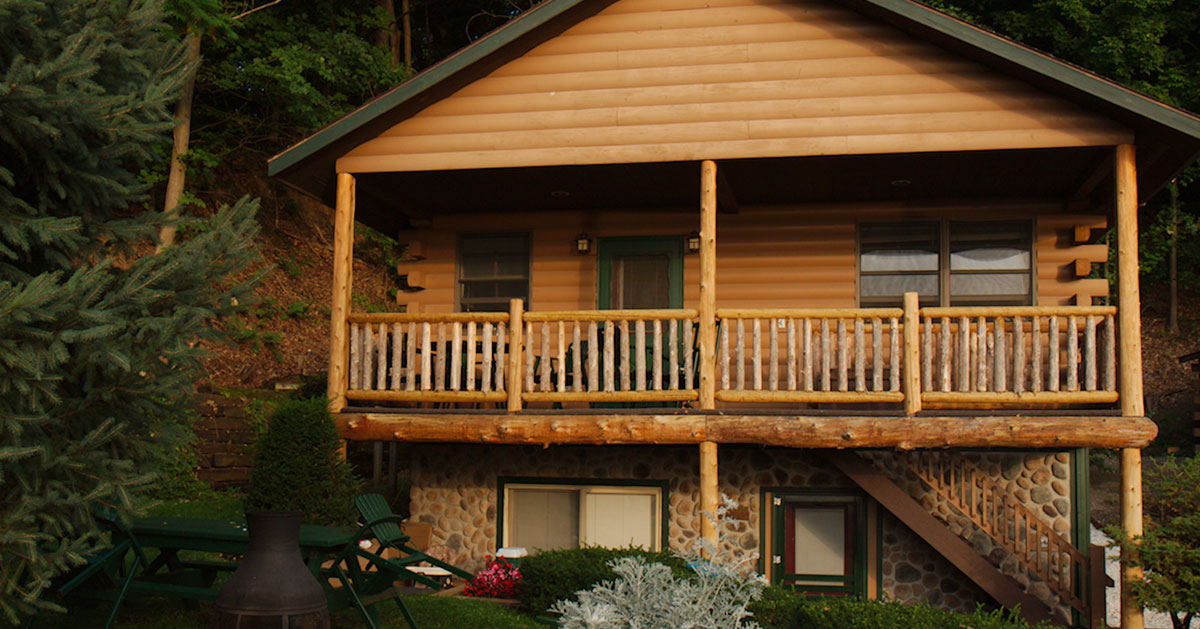 Outside of General Burgoyne
If you're finding spring pretty chilly, you can simply stay inside your relaxing cabin and snuggle up by the fire with a good book or your favorite person. Or, if the sun is shining and you feel like getting outdoors, there are several recreational opportunities on site at Trout House and close by to check out.
Cast Your Line at the Northern End of Lake George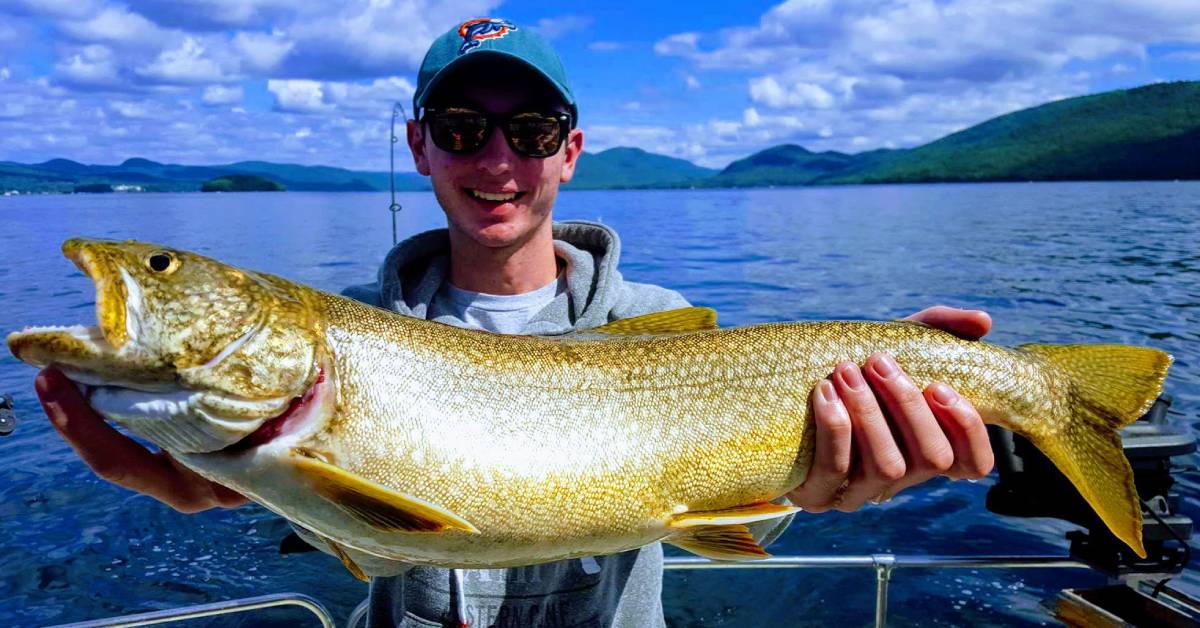 Photo credit: Joe Testa, Freshwater Therapy
Fishing - or any activities on or near the water - is a whole different experience at the northern end of Lake George. You'll find significantly less boat traffic and crowds, making for a relaxing and peaceful outing. The Northern Basin of Lake George has many fishing hotspots too.
You can fish right from the dock at Trout House, or bring your waders and go shore fishing. When paddling season kicks off during spring, canoes, kayaks, and rowboats will be available for guests of the resort, opening up more access to the lake.
Both lake trout and landlocked salmon are available to catch year round in Lake George, and April 1 marks the beginning of trout season for many of the smaller streams and waterways in the region.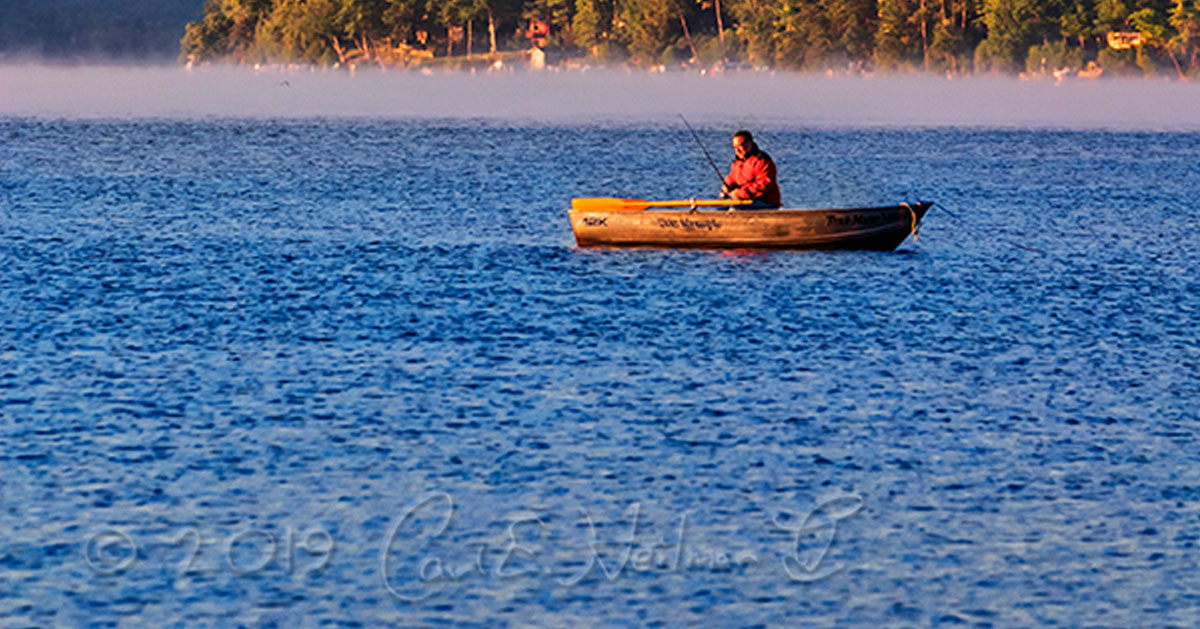 Are you interested in a guided fishing trip? Justy-Joe Charters and Jim Wells are both accredited guides located close to Trout House, and they can pick you up at the main dock. If you happen to be visiting during late spring, you can also check out Freshwater Therapy. They're located just a few minutes from Trout House in Silver Bay and typically open in early June.
View the Lake George Fishing Guide for seasons, regulations, and more info »
Embark on a Spring Hike - There Might Be Mud, but No Bugs!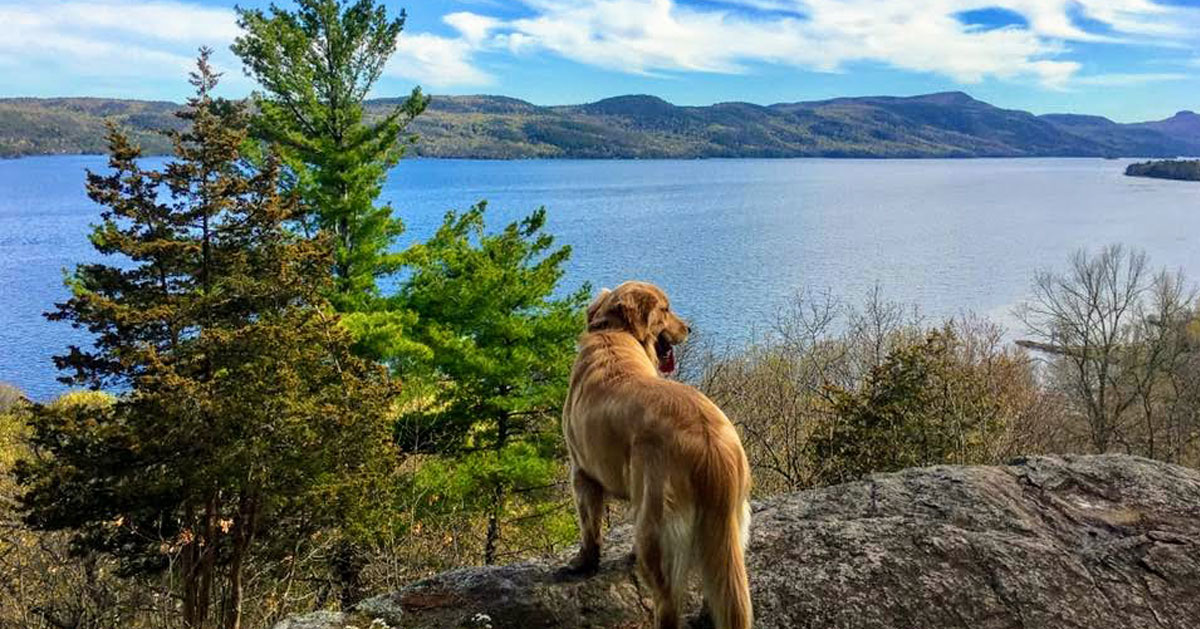 View from "the lookout" on the trail behind the Trout House property
Spring is a great time to go hiking, but it's also mud season in the Lake George Region. You'll have to make sure to pack boots you don't mind getting dirty, and be prepared for a variety of possible weather conditions. Snow, rain, slush, and mud are some of what you may encounter, at least through the middle of May. However, you can still catch some spectacular sights and get some great exercise. And, bonus: the majority of bugs won't be out yet.
Trout House has a hiking trail right on site that you'll find behind the resort, where you'll be rewarded with scenic views of the lake. If you're looking to branch out and explore more trails, there are plenty of opportunities close by - it's one of the many perks of vacationing in the Adirondacks.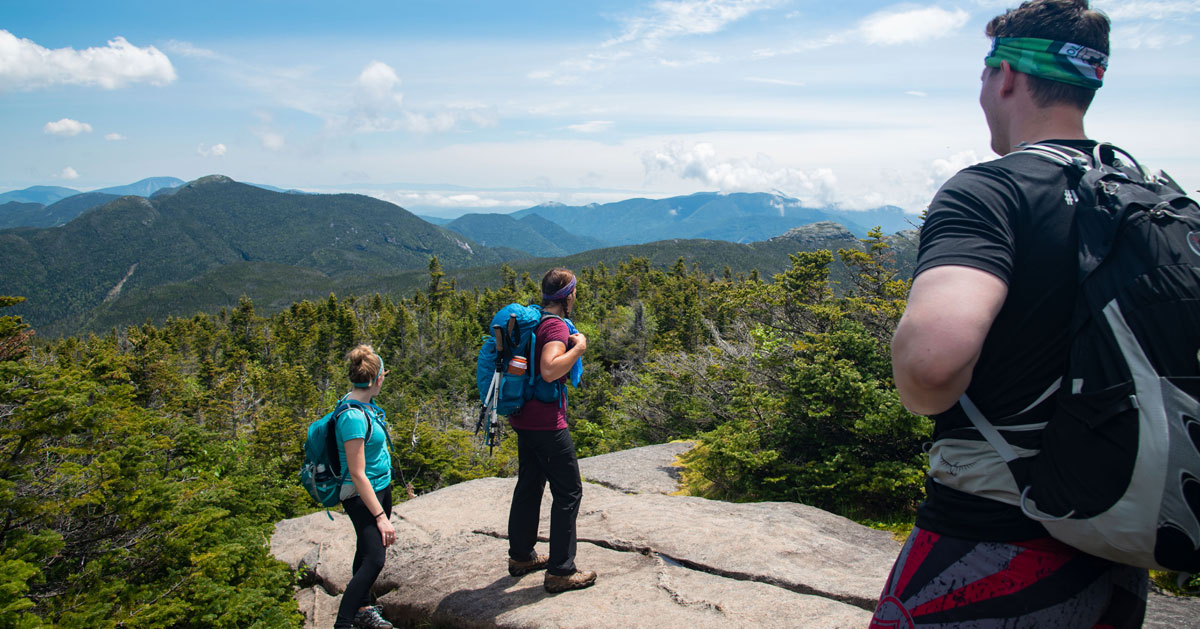 Photo credit: George Brown
Hiking trails near Trout House abound with options like Jabes Pond, Sunrise Mountain, and Berrymill Pond (part of the Pharaoh Lake Wilderness). There are also the Deer Leap and Five Mile Mountain trails in the Tongue Mountain Range, each of which offer tremendous views of the Narrows of Lake George.
The Cook Mountain Preserve is just 15 minutes away and consists of a 2.9-mile trail, a lake, and provides views of northern Lake George, the Champlain Valley, and the Green Mountains in Vermont. Another excellent nearby choice would be Mount Defiance in Ticonderoga, which is Iroquois Native American for "the land between two waters," with beautiful views of both Lake George and Lake Champlain.
Trout House offers a list to guests at check-in with driving directions and hiking mileage to the above areas, so it couldn't be any easier to get on the trails.
Get Back Into the Swing of Things at the Ticonderoga Area Country Club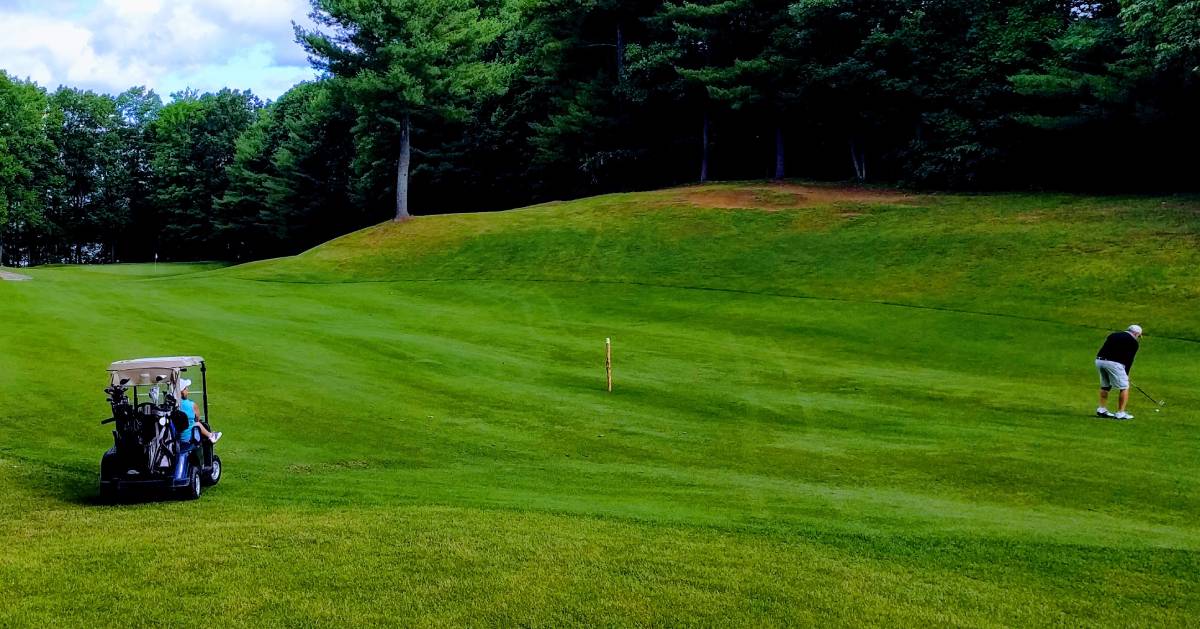 Photo credit: Alan Nudi
Make plans to hit the green at the Ticonderoga Area Country Club, which is less than 10 minutes from Trout House. Their 18-hole golf course is reasonably priced, includes views of scenic mountains on both sides of the golf course, and it is ideal for all skill levels. Golfing is of course weather dependent, but Ticonderoga Area Country Club typically opens in late April.
Try Your Hand at Adirondack Extreme's Treetop Adventure Course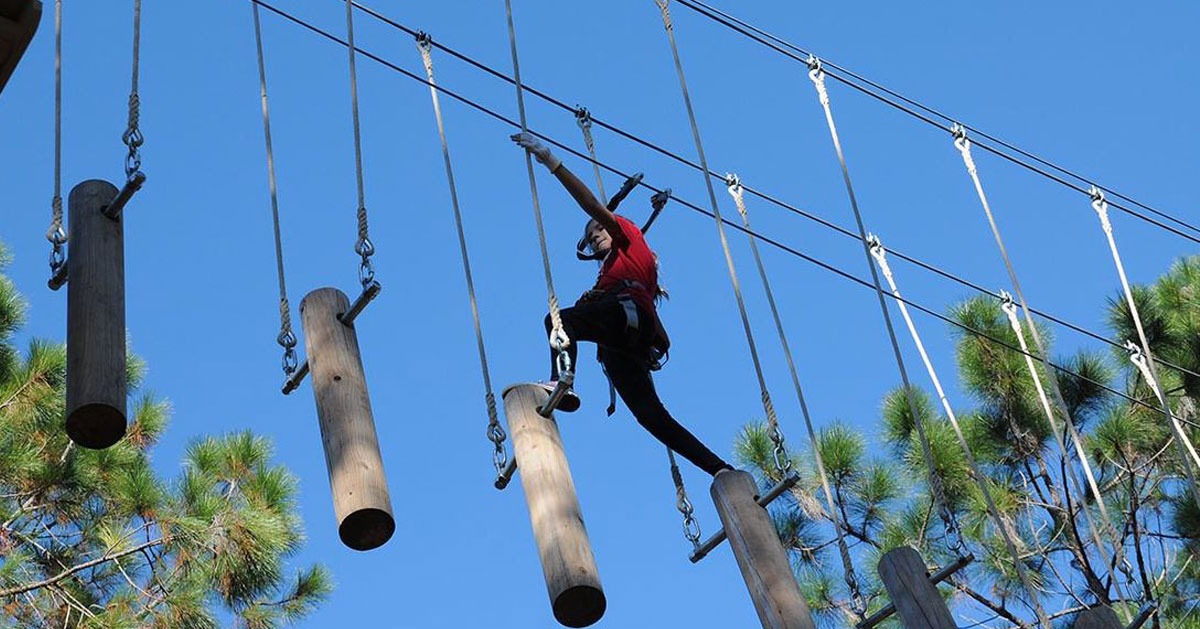 If you're searching for a more extreme spring adventure, look no further than Adirondack Extreme Adventure Course in Bolton Landing, a little over 30 minutes from Trout House. This is a treetop adventure course with various obstacles and challenges including suspended rope bridges, nets, ladders, swings, and more.
Adirondack Extreme Adventure Course usually opens for weekends April through June. As this is a popular place to get your thrills in, reservations are highly recommended.
Cross Fort Ticonderoga Off Your Bucket List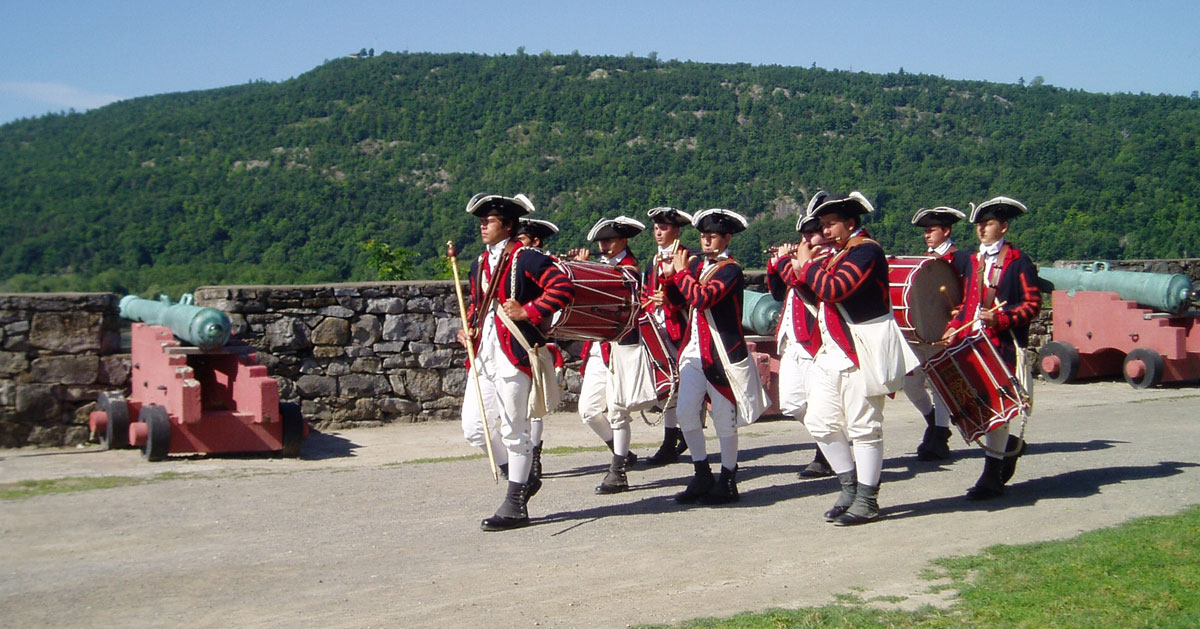 Fort Ticonderoga, just over 20 minutes from Trout House, is typically open year round for special events, but their official Campaign Season starts on May 7, 2022 - that's when they'll be open for daily visitation. Fort Ticonderoga is the only site on the planet that tells a different historical story each year, so there's always something fresh and exciting happening.
Keep on eye on their website for all the latest announcements about their opening.
Book Now, Save Money & Have an Amazing Trip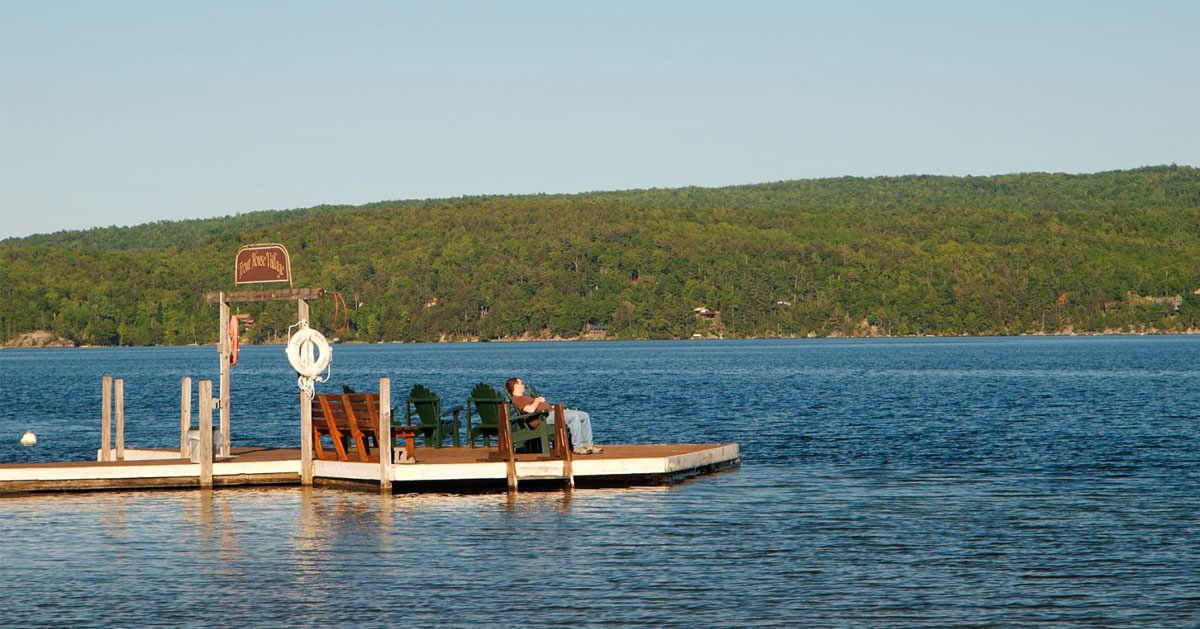 Don't miss out on all this region of the Adirondacks has to offer in the springtime, coupled with the off-season deals at Trout House. Enjoy the spring getaway you deserve at one of the finest resorts on Lake George where they'll take care of you like one of their own.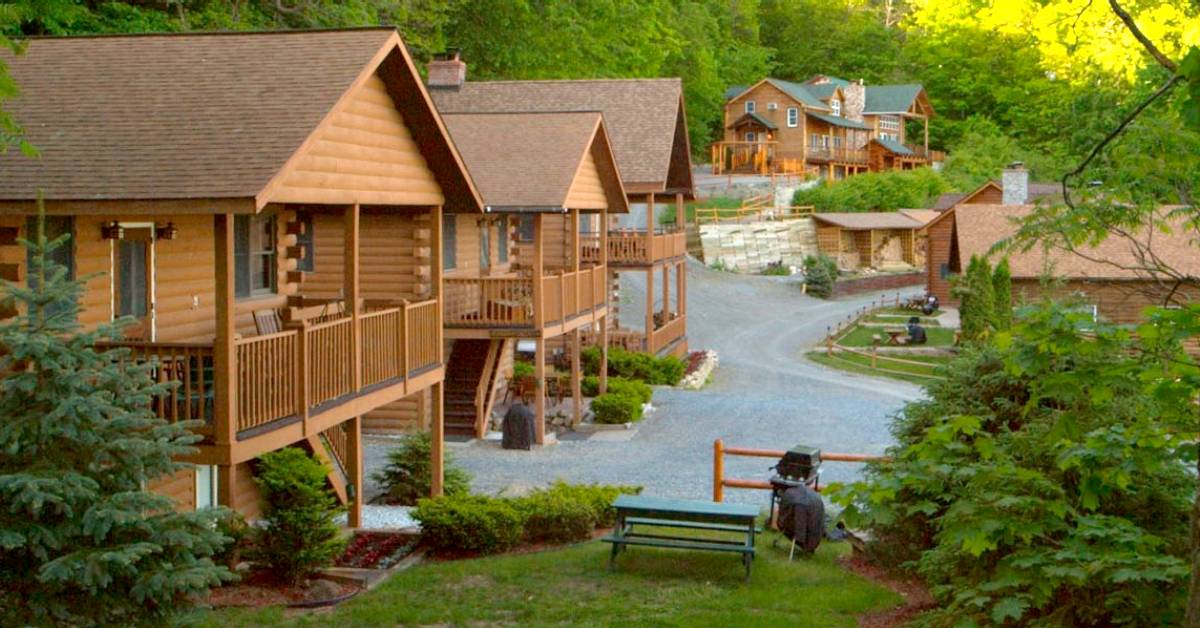 Trout House guests return for their getaways and vacations year after year. One visit will have you coming back time and time again - see why for yourself this spring!