Insider Secrets: Must-See Attractions When Leaf Peeping
Read through our insider secrets to must-see fall attractions in Lake George and the Adirondacks! Locals of the region and our Facebook fans have given their input and secrets as to what attractions you just can't miss this time of year.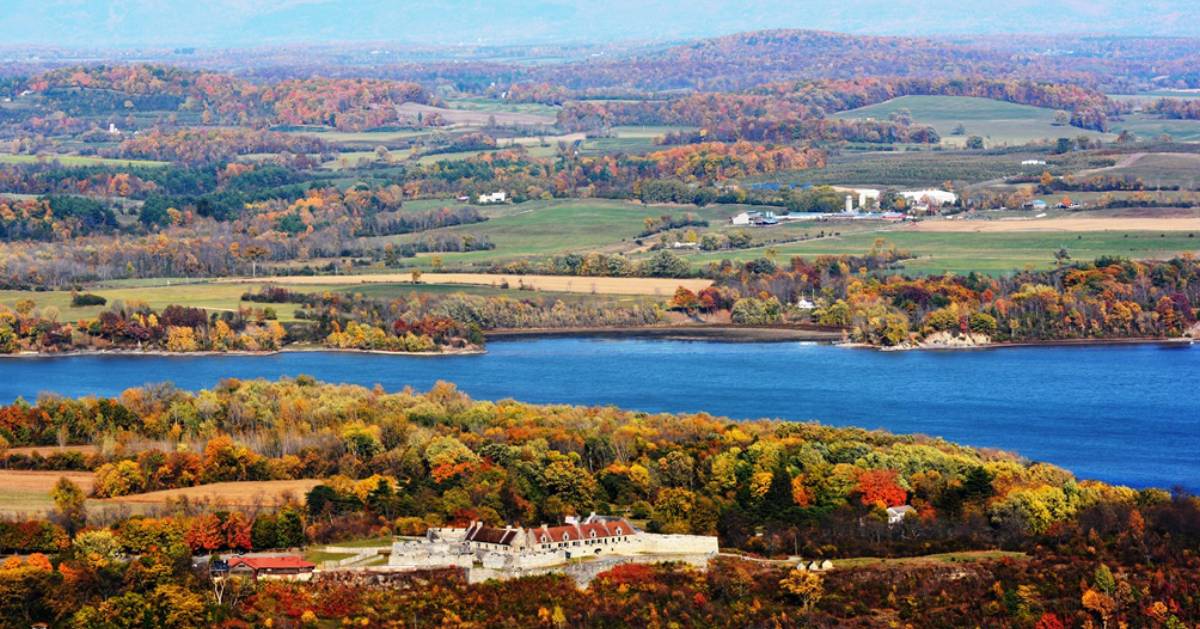 Must-See Attractions When Leaf Peeping
Fort Ticonderoga
"While visiting historic Ticonderoga, stop by Fort Ticonderoga to enjoy the corn maze and the King's Garden. Then take a quick car ride up Mount Defiance to take in the view of the Fort, Lake Champlain, and the Green Mountains." - Anthony DeFranco, PE Consulting Engineer
Indeed, Fort Ticonderoga offers more than historical significance, lush gardens, and six-acre corn maze - you'll have plenty of opportunity to walk around their expansive property admiring the colorful foliage. They're open through October 31, 2020.
Pro tip: When you pay admission to Fort Ticonderoga you get to drive up for free! (Otherwise it's $10.)
Get your Fort Ticonderoga tickets today »
Gore Mountain
"One place we visit is Gore Mountain and ride the gondola to see the colors. It's nice up there." - Mike Delsignore of Ballooning Adventures
Crandall Park
"Crandall Park is like a scene from "Good Will Hunting." It's picturesque, the foliage is beautiful." - Jeremy Brown
Many may not think of Crandall Park in nearby Glens Falls as a hotspot for fall foliage, but this area can be quiet respite filled with foliage, fountains, and picturesque bridges.
Lake George
"A lot of people don't realize that fall is the perfect time to rent a boat or even get in a canoe and get out on the water. On a sunny fall day the lakes are void of boat traffic and the views of all the colors are just breathtaking. You certainly should bundle up in your plaid hunting jackets, Uggs, and any campfire blankets, but it's well worth it." - Samantha Salsbury
Of course we'd be remiss not to mention Lake George itself as a top attraction to enjoy while leaf peeping!
Browse boat rentals to get out on the lake »
« Back to the Leaf Peeping Guide