COVID-19 Community Resources for the Lake George Region
Get the Latest Updates About the Pandemic and Key Resources Available
The coronavirus (COVID-19) pandemic has created a lot of uncertainty for people around the world, and during this time, it's important for the community to band together and help each other out. We've put together a list of places where you can stay informed about COVID-19 in the Lake George Region and learn about key community resources and services.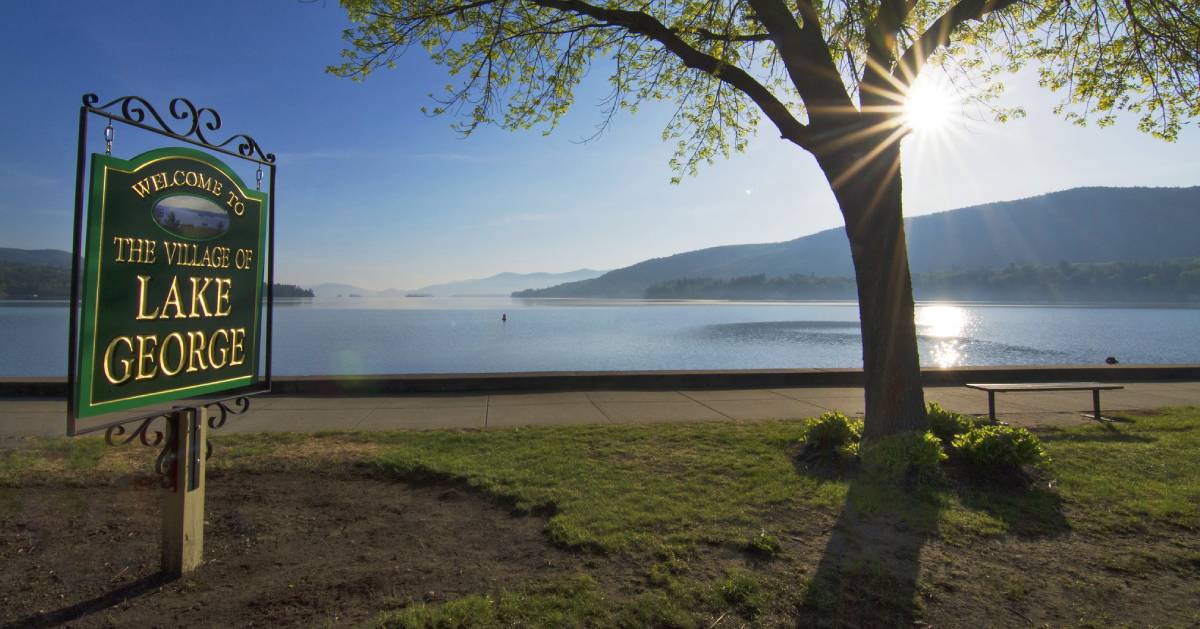 Photo Credit: Luke Dow Photography
Announcements from Warren County
The official website of Warren County has news about the status of COVID-19 in the area, health and safety resources, and contact numbers for specific departments.
Updates from the Town of Lake George and Major Organizations
Town of Lake George: Learn about the latest measures being put into effect by the Town of Lake George, including town court restrictions, the status of the senior center and food pantry, and town hall services. You can also check out their news feed for future announcements.
Lake George Regional Chamber of Commerce & CVB: The local Chamber is closely monitoring news of COVID-19 and will continue to provide updates on postponed or cancelled events, the situation with J1-Visa student workers, and other resources.
Adirondack Regional Chamber of Commerce: The ARCC is posting about educational webinars and services offered at local restaurants/businesses on their Facebook page.
NYS Department of Labor: The department is waiving the 7-day waiting period for unemployment assistance for people who are out of work due to COVID-19 closures or quarantines.
Takeout Restaurants & News from Lake George Chamber Members
In the wake of the COVID-19 pandemic, the Lake George Chamber has compiled the latest updates from their members. You can get details on takeout restaurants, hours of operation, and closures.
We've also compiled a list of restaurants in Lake George and surrounding areas that are offering takeout and delivery, plus a second list of those that are offering family-style meals to-go.
Information from Our Local Hospital & Health Centers
Read Glens Falls Hospital's FAQ page for answers to your questions about COVID-19.
In the Lake George Region, the Hudson Headwaters Health Network is working closely with local public health departments and following guidance from the CDC. Their website highlights the symptoms of a COVID-19 infection and the steps to take if your symptoms and travel/exposure history lead you to suspect an infection.
School District Student Meal Plans & Resources
Lake George Central School District: Updates on the plan for academic resources, pickup of materials, Internet access, and breakfast and lunch for students.
Bolton Central School District: Updates on academic materials, food delivery for students, and cancellations.
Warrensburg Central School: Updates from the superintendent on meals for students, academic planning, health and safety, and the backpack program.
North Warren Regional School District: Updates on virtual learning and parent resources. You can get additional updates from the school on their Facebook page.
Johnsburg Central School District: Updates on pickup of personal belongings, food services for students, and online age-appropriate resources created by teachers.
Hadley-Luzerne Central School District: Updates on the school closing, meals for students, and other info on their centralized resource.
Queensbury Union Free School District: Updates on the school closing, Chromebooks, meals, and more.
Glens Falls City School District: Updates on Chromebook pickup, Internet and WiFi availability, and breakfast and lunch meals.
Free Educational Resources
KidsActivities.com has created a list of education companies offering free subscriptions due to school closings. These sites can help your children along with their education while at home.
Local Community & Social Services
The Regional Food Bank of Northeastern New York has a "Find Nearest Agency" feature that you can use to locate the nearest food pantry and contact them for more info.
In addition, United Way offers information on housing, utility assistance, food, health care, and other services. Visit their website or dial 2-1-1 to find community, government, or social services near you.
According to Sun Community News, the Town of Lake George's Food Pantry will remain open. Residents seeking to visit the food pantry must call ahead at 518-668-5722 and a bag of food will be brought to them outside the Town Hall's lower-level entrance. This service is available during workday hours. The food pantry is also accepting donations.
The Open Door Mission in nearby Glens Falls is still providing essential residential and shelter programs, as well as meals and a food pantry. The Soup Kitchen at 47 Lawrence Street in Glens Falls is open Monday through Friday, 12:00pm-1:00pm, for food-to-go items.
Get Involved in Our Community
The local Meals on Wheels is looking for volunteers to help bring meals to the sick, elderly, and homebound. If you're interested in volunteering, you can fill out their application form here.
Would you like to support the Open Door Mission in Glens Falls? Here are ways you can donate and details on their donation needs.
Have you found any high quality resources we're missing? Email them to and we'll review them for possible inclusion on this page.