Discover Old Favorites & New Concepts to Love With Lake George Escape Campground's 2023 Theme Weeks
Lake George Escape Campground is known for their variety of ways to camp, robust list of activities and amenities, their enviable location on the Schroon River and close to Lake George Village - and, their theme weeks. Keep reading to find out not only what's going on for the rest of this 2023 season, but what's happening around Lake George as well.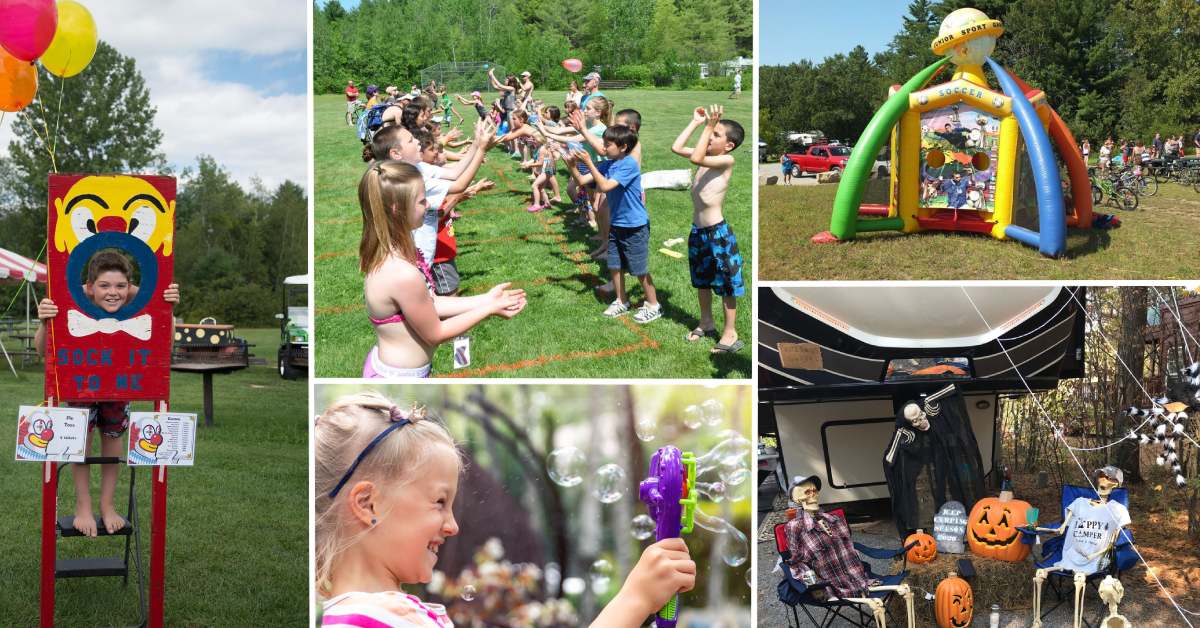 You Can Expect Different Elements to the Theme Weeks Each Year
From year to year, the Theme Weeks schedule changes and grows. Patrick Welton and the other hardworking and creative staff members of Lake George Escape make sure to switch something up each season.
"Just because the names stay the same, the activities and events will frequently change," Welton said, with regards to keeping the popular theme weeks in the rotation. "We are planning to roll out a Board Game Bar for Game Week. This year we added Bubbles & Balloons, which adds 'all things bubbles' to the Adirondack Balloon Festival experience." Similarly, they featured Hot Wheels Week to coincide with this year's Americade.
Camping Season Runs Through Columbus Day Weekend: Here Are the 2023 Details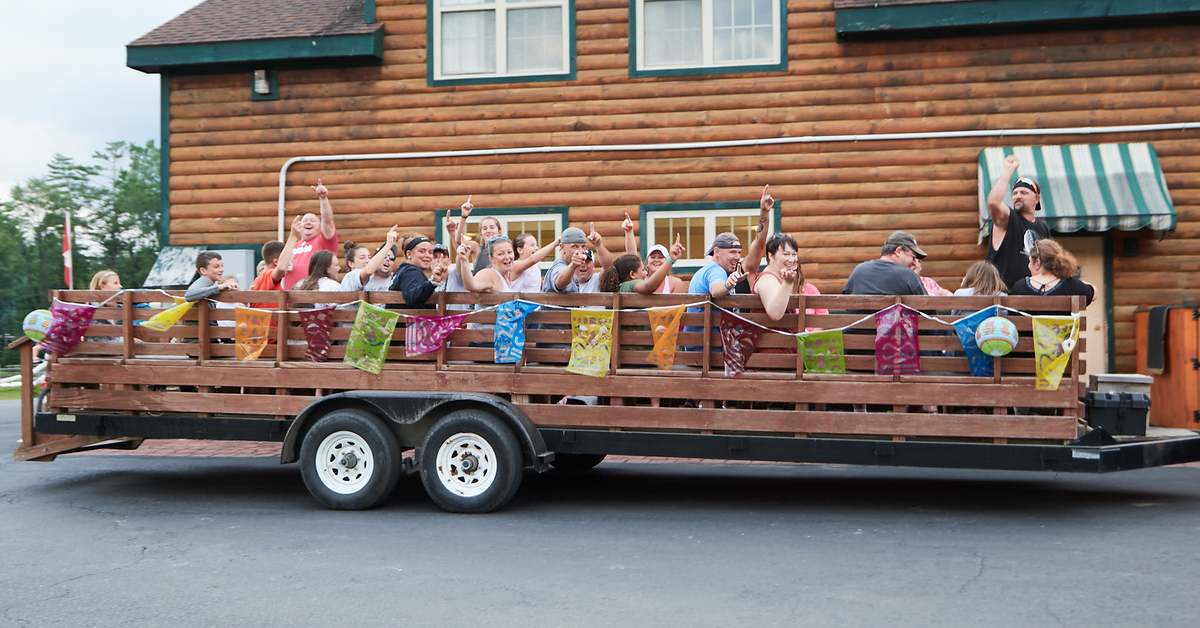 Camping season has only just begun at Lake George Escape! Here's what's coming up at the popular campground and a few highlights of what's happening in the surrounding region.
Celebrate America Week: July 3 - 9
It's all about the 4th of July celebrations all week long! Campers can look forward to ice cream socials, games, fun crafts, and a patriotic bike ride. Bring your American flag and decorations for the on-site decorating contest, judged by Uncle Sam.
What's Going On Around Lake George:
Square Dance Week: July 10 - 16
Grab your partner and learn to dance during Square Dance Week! In 2022, the bandits were at it again and robbed the bank with an old fashioned shootout at the candy bar bingo. No one knows where these bad guys will head next.
What's Going On Around Lake George: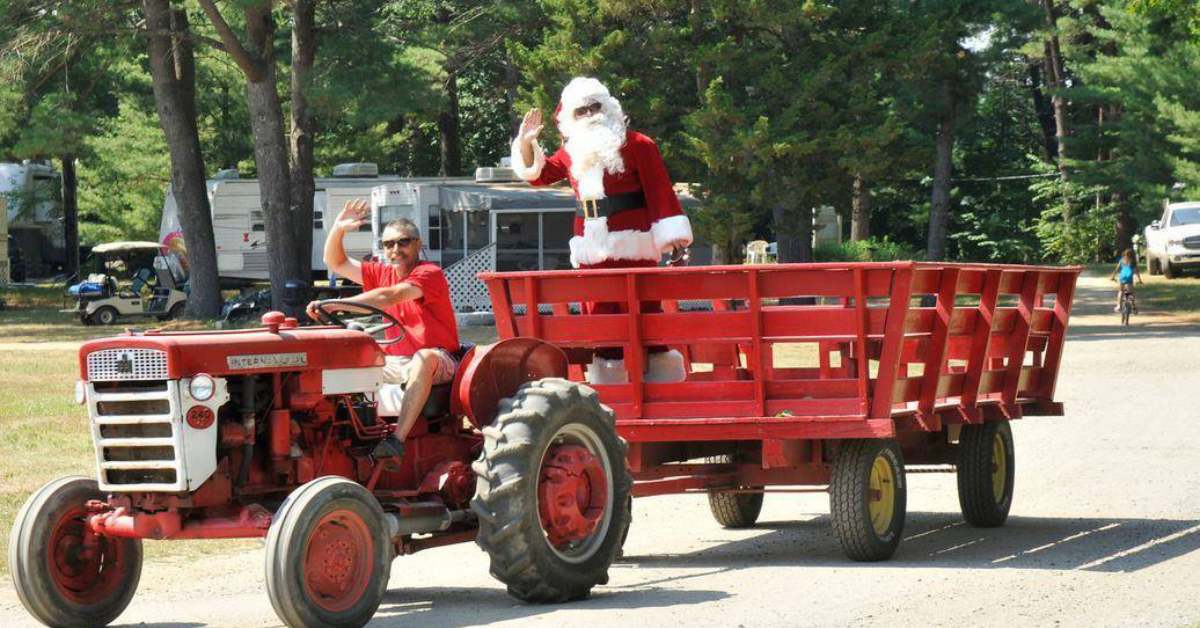 Christmas Week: July 17 - 23
Ho, ho, ho, and merry Christmas in July! Tis the season to be jolly with hayrides, Christmas trees, carolers, site decorating, and fun with Mr. and Mrs. Claus.
What's Going On Around Lake George:
Pirate Week: July 24 - 30
Come aboard the wagon-turned-pirate ship and test your swashbuckling skills to see if you've got what it takes to be a part of Captain Pikaroon's crew. They're looking for a few good families to swab the deck and sail the Schroon. Dress up as your favorite pirate!
What's Going On Around Lake George:
Bonus tip: If you'd like to extend the pirate-themed fun, the Lake George Steamboat Company offers a pirate-themed cruise that is fun for all ages on the Minne Ha-Ha. It's offered every Thursday and Friday evening through September 1. They can sell out ahead of time, so get tickets if this sounds like a must-do on your Lake George trip!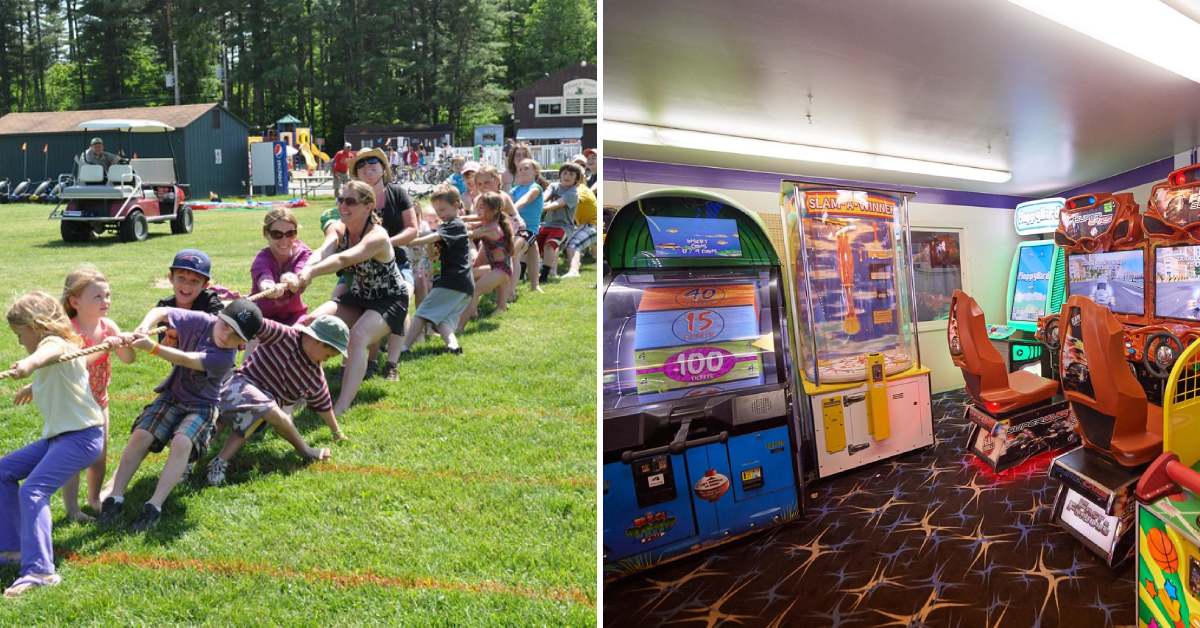 Game Week: July 31 - August 6
Don't miss one minute of fun with the nightly fireside challenges. Search for clues all week to find hidden immunity idols, which will come in handy during the games. Have a blast as you outwit, outlast, and outplay other families.
What's Going On Around Lake George: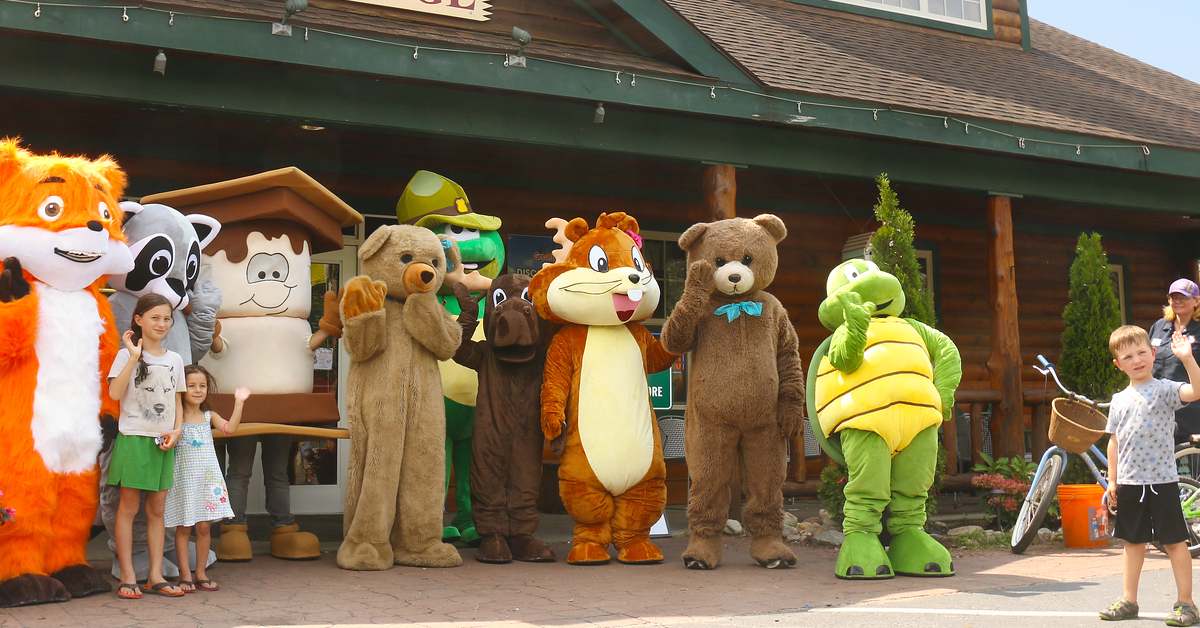 Honey Bear Birthday Bash Week: August 7 - 13
Help Lake George Escape celebrate their mascot Honey Bear with an amazing birthday bash. Honey Bear and friends show up to get in on the party-filled fun.
What's Going On Around Lake George: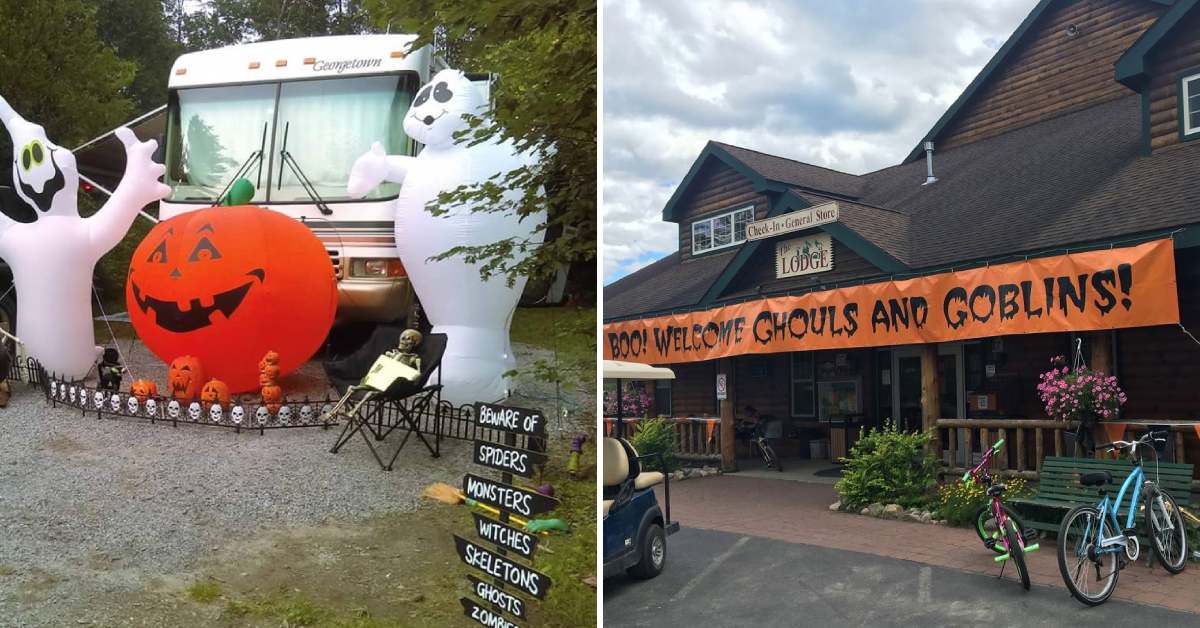 Halloween Week: August 14 - 20
Lake George Escape is boo-tiful for Halloween. Be prepared to be scared with their haunted house, and find things to do for kids of all ages, including trick-or-treating around the campground. There will also be site decorating contests along with games and treats.
What's Going On Around Lake George:
Revolutionary War Week: August 21 - 27
All the ladies, lords, and knights are welcome to travel through the mists of time to a forgotten age at Lake George Escape. Join in the experience as they take off on a tale of devotion, courage, and love. There will be great food, games, jugglers, and a stilt walker.
What's Going On Around Lake George:
Bonus tip: Keep the historical fun going with a visit to Fort William Henry, or embark on the Self-Guided Colonial Wars Walking Tour.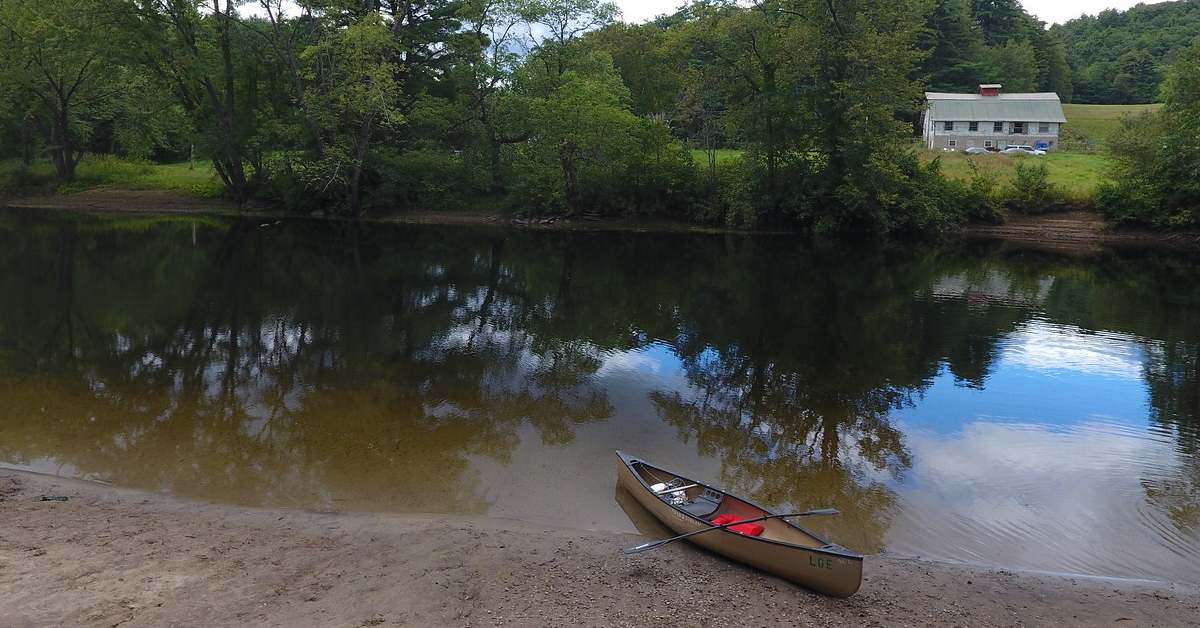 Adirondack Adventure Week: August 28 - September 4
Bring the family to Lake George for an amazing Adirondack adventure. Discover the area as you explore landmarks and activities across the region. Experience all you can during this family-friendly competition.
What's Going On Around Lake George: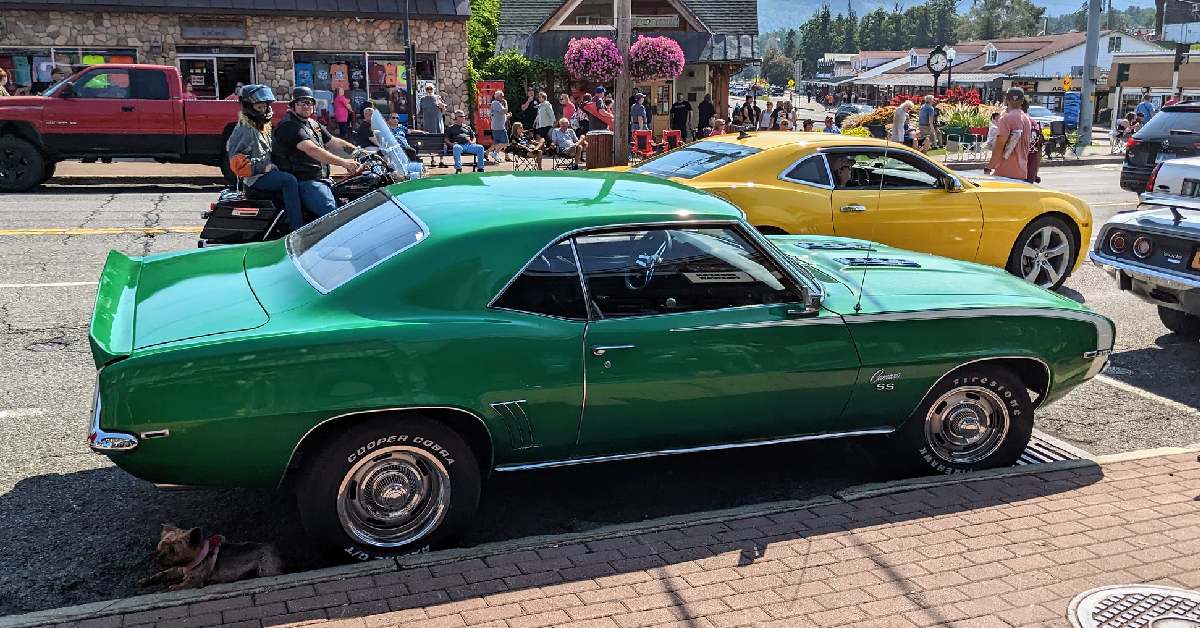 Hot Wheels Weekend: September 8 - 10
Vroom, vroom! It's the Adirondack Nationals Car Show Weekend, and Lake George Escape has themed this week around everything Hot Wheels. Cars big or small - they'll all be celebrated.
What's Going On Around Lake George:
Dancing Through the Stars Weekend: September 15 - 17
This theme is all about the music, as campers dance their way through the decades in the Adirondack Cabana. What song played at your first dance? Relive it as you dance through all the ages. Not coincidentally, it's also Jazz Fest Weekend.
What's Going On Around Lake George:
Bubbles & Balloons Weekend: September 22 - 24
What pairs better with balloons than bubbles? Have fun with both over Adirondack Balloon Festival weekend, with balloon flights and sights, and bubble parties. This year is the 50th anniversary of the balloon festival!
What's Going On Around Lake George:
Garage Sale Weekend: September 29 - October 1
Did you know that Lake George Escape Campground is only 3 miles from Warrensburg, and the World's Largest Garage Sale? And, campers don't have to worry about parking for the popular event - just take Lake George Escape's shuttle.
"Garage sales are fun, but we thought an auction has a fun energy to it," Welton told us. "So Garage Sale Weekend we're adding an auction!" Come experience both the epic garage sale event and this brand new auction!
What's Going On Around Lake George: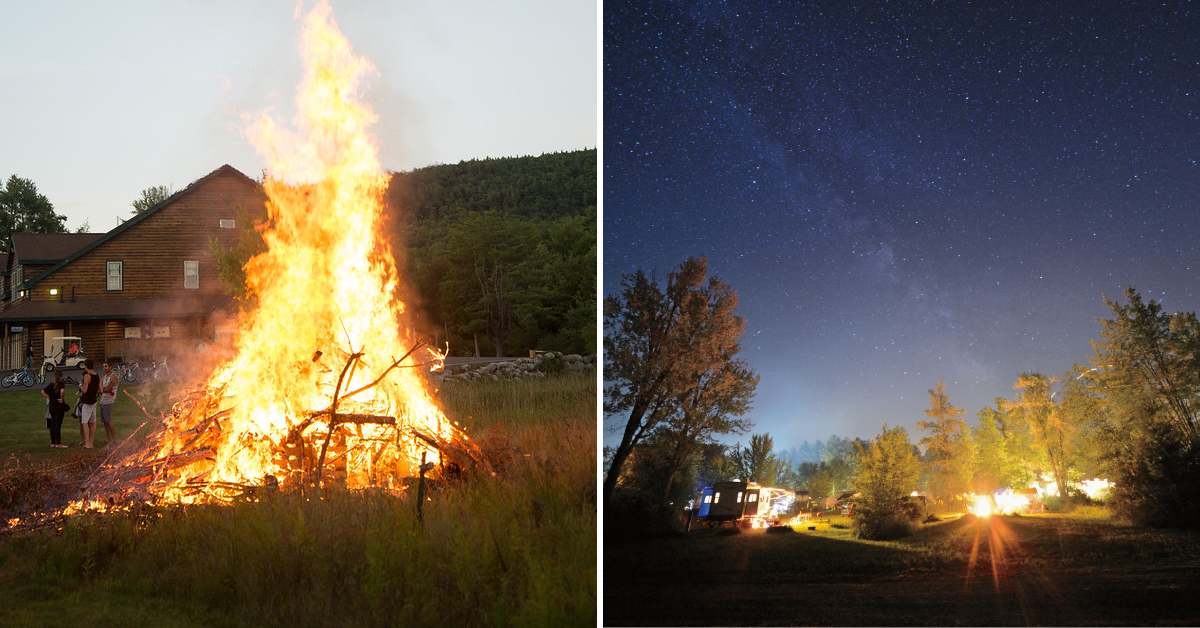 Dancing Through the Stars Weekend: October 6 - 9
It's the final weekend at Lake George Escape, and it's not over 'till it's over. Join them for a masked dancer competition, a bonfire, a harvest party with a DJ, and bingo bonanza. There's something fun for every member of the family, as campers make memories to keep them warm until the next season.
What's Going On Around Lake George:
More to Get Excited About Around Lake George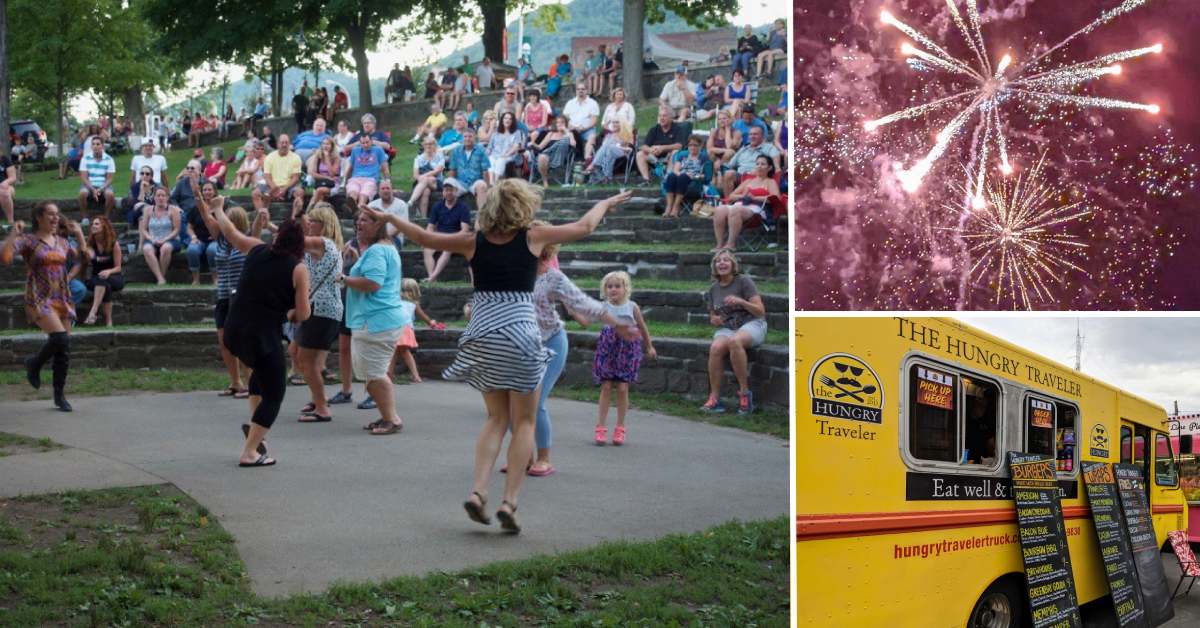 In addition to the above, there are also the following happening in or near Lake George:
*Note, Lake George Campground closes for the 2023 season on October 9.
Looks like an incredible diverse, family-friendly lineup of fun things to do, and exciting events to attend!
"Our team of Fun & Games team members are always coming up with new and/or improved activities year after year," Welton said. "It might be easy to just repeat the same crafts and activities year after year. What fun is that? Guests who return for the same week rarely find a duplication."
Choose Your Theme Week & Reserve Your Campsite or Cabin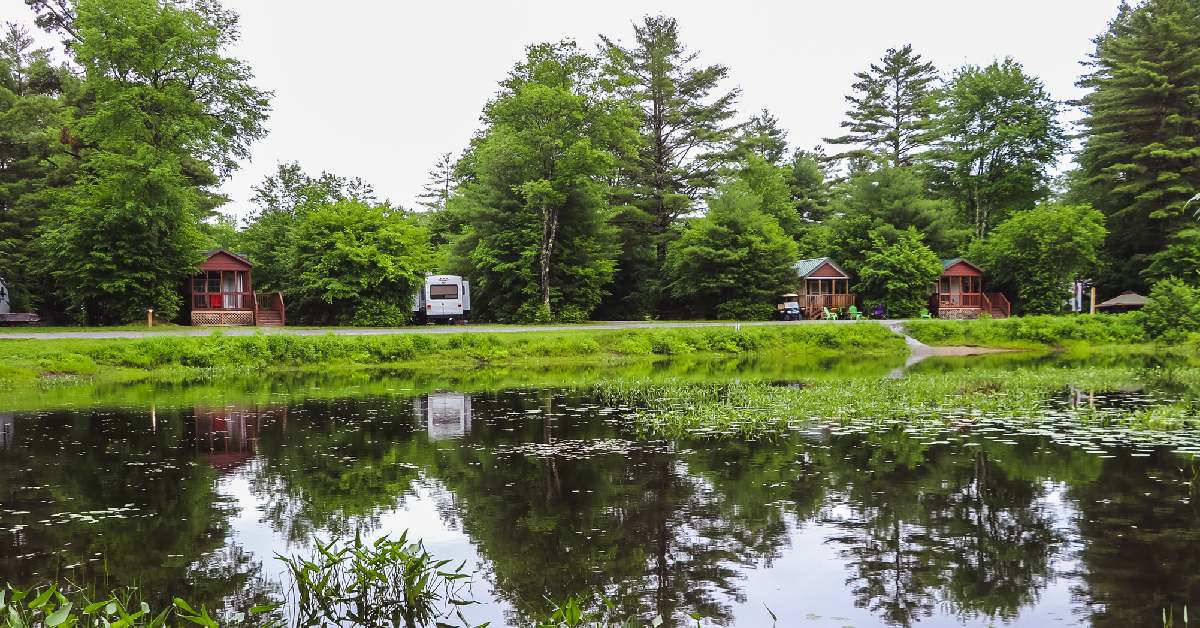 Ready to experience camping in Lake George? Now that you know all the theme weeks at Lake George Escape Campground, along with corresponding events in the area, you can start to lay out your summer or early fall camping itinerary.
Book your stay at Lake George Campground now >>