Enjoy Fun & Games During the 2020 Theme Weeks at Lake George Escape Family Camping Resort
Plan a Camping Trip Around Your Favorite Theme Week
Editor's Note (7/30/2020): Due to the COVID-19 pandemic, many of the theme weeks may have been canceled or adjusted, but there's still plenty of fun to be had at Lake George Escape this summer and fall.
Located just north of Lake George Village in Diamond Point, Lake George Escape is one of the region's top camping destinations. From mid-May to mid-October, the campground presents a full schedule of weekly festivals and events right on the property. These theme weeks offer free fun for the whole family, so take a look at this year's schedule below and plan your next camping trip today.
May: Test Your Corn Hole Skills, Join a Bike Parade, and Dress Up for Mardi Gras
Corn Hole Competition (May 15-17)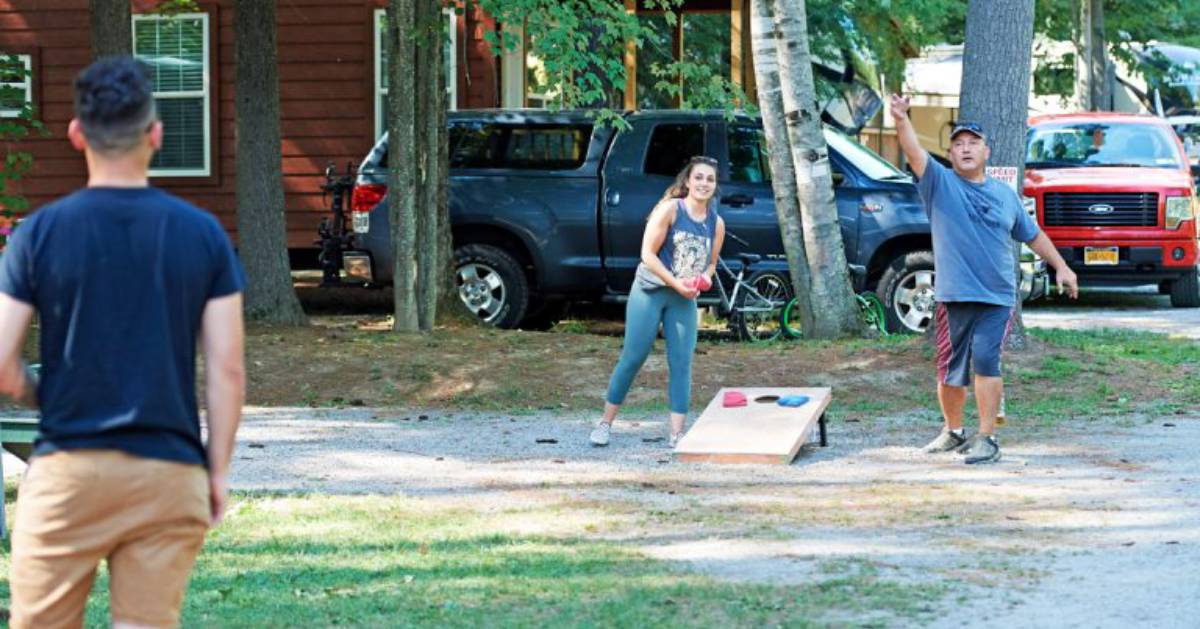 To kick off their 2020 camping season, Lake George Escape will host their 2nd Annual Corn Hole Competition, which is fun for all ages.
It's a battle of the campgrounds as Lake George Escape takes on Schroon Valley Resort. Only one will be named the 2020 Campground Cornhole Champions, so come out and represent your campground! Who knows, maybe you'll be the team to leave with both bragging rights and the coveted Cornhole Trophy to be displayed at your campground.
Memorial Day Weekend (May 22-25)
Take advantage of the long holiday weekend and plan a late-May camping trip. There will be a variety of activities to check out, including Bingo, a campsite decorating contest, the first bike parade of the season, and bike/golf cart decorating contests.
Mardi Gras (May 29-31)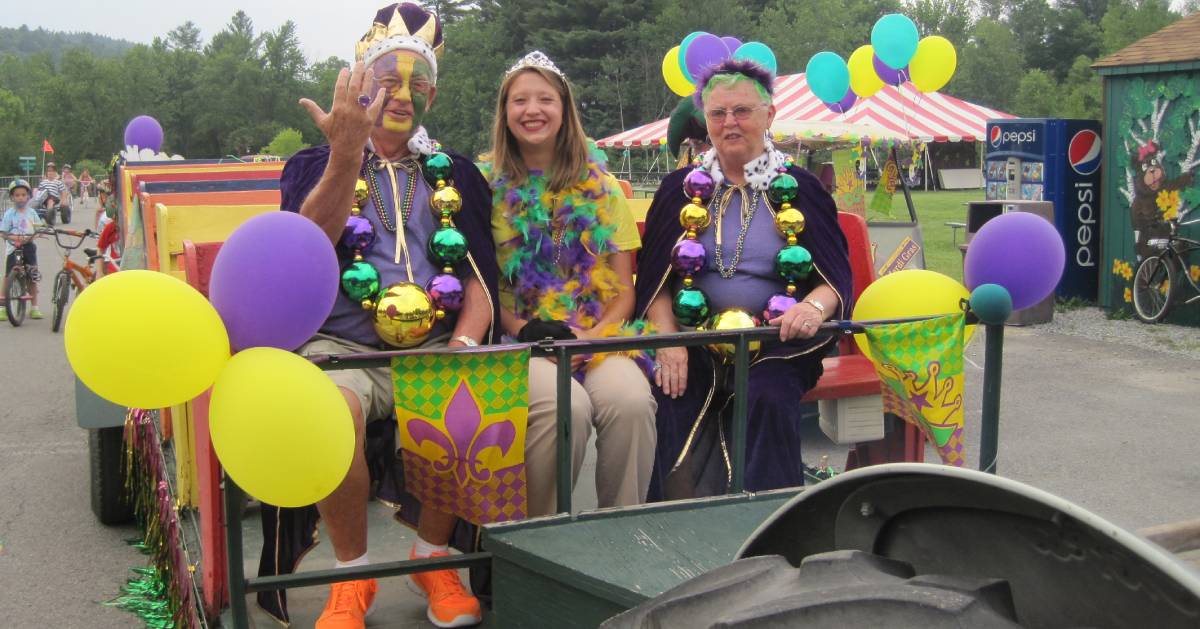 Wear your favorite purple, green, and gold-colored clothing during Mardi Gras weekend at Lake George Escape. The campground's King and Queen will ride in a special Mardi Gras Wagon during the weekend's parade. Make a mask or colorful hat, decorate your golf cart, and attend the Mardi Gras Glow Masquerade Ball on Saturday night. Beads will be provided!
June: Cruise Into Americade, Race Your Lego Car, and Celebrate Special Occasions
Please note: Americade has been cancelled for 2020.
Americade Weekend (June 5-7)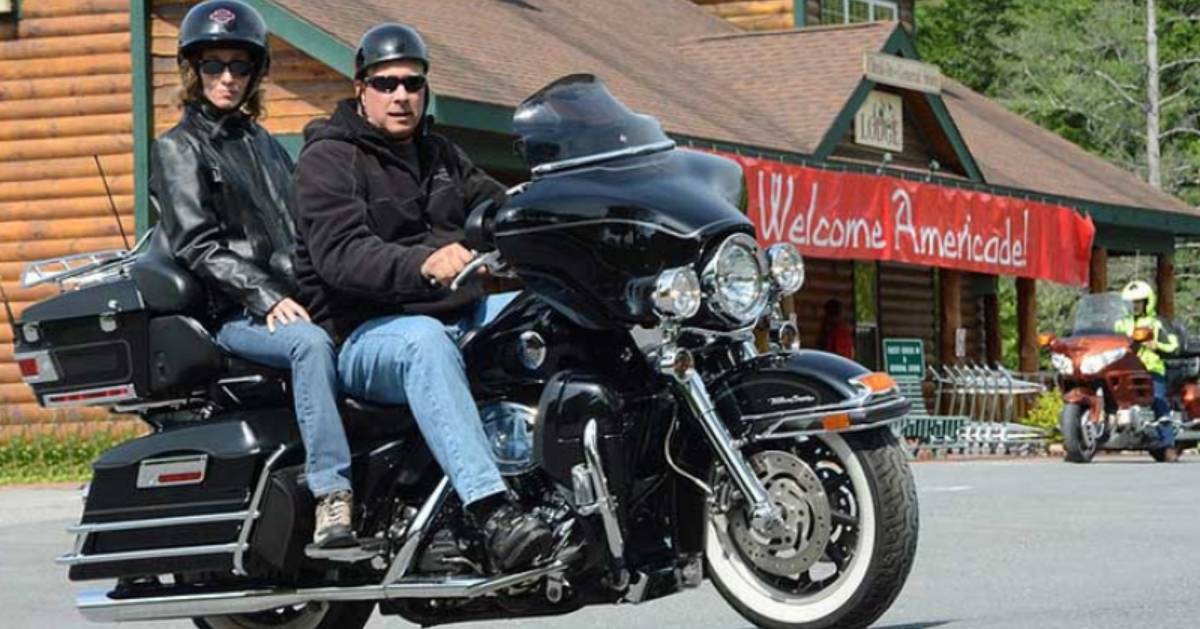 Americade is a major week-long motorcycle touring rally that's held in Lake George each year. If you'd like to explore this popular event without the hassle of driving and parking, then stay at Lake George Escape from June 5-7 and take advantage of their complimentary shuttle to and from the village. Browse the motorcycle vendors, listen to live music, and get a close look at the wide array of bikes.
Lego Weekend (June 12-14)
Prepare to unleash your inner architect or artist during Lego Weekend. There will be a building competition and a freestyle challenge, and participants will be able to race their Lego car on a speed track. Will your creation reach the finish line first?
Dads and Grads Weekend (June 19-21)
Have a special dad or future grad in your life? Bring them on a camping trip for Dads and Grads Weekend. You can make a nice card in the Rec Hall, enjoy Donuts with Dads and Grads on Sunday morning, and check out other activities.
Honey Bear's Birthday (June 22-28)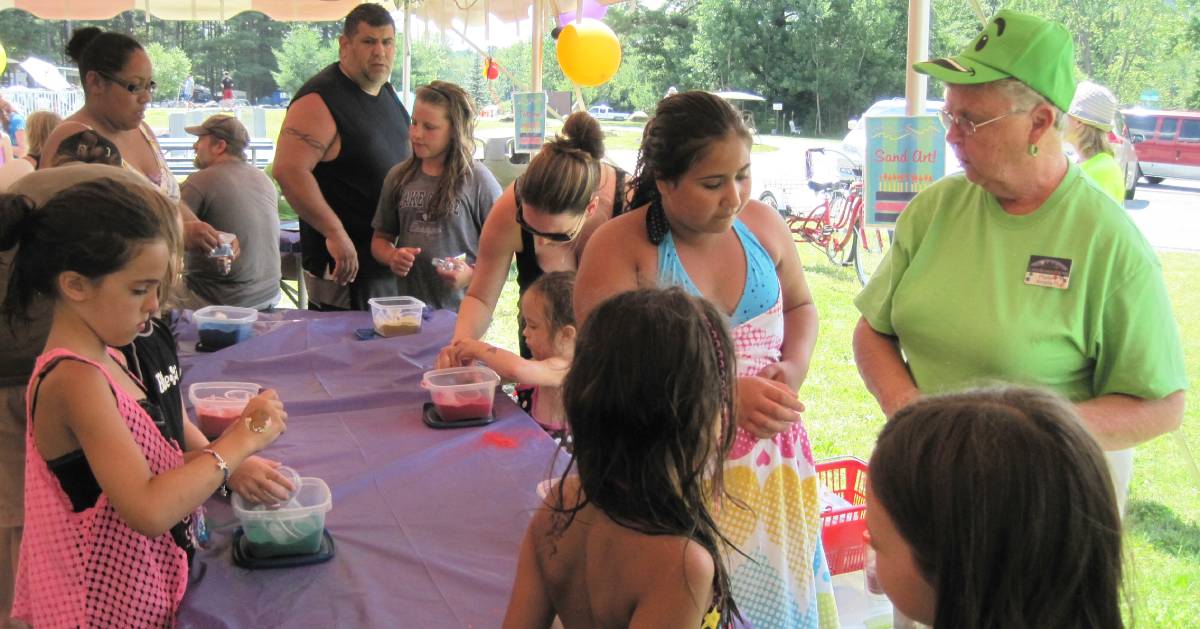 Honey Bear is one of Lake George Escape's most beloved costumed characters, and at the end of June, you can help give her the best birthday party ever. Your kids will love meeting Honey Bear and her friends, playing games, and eating plenty of birthday cake.
July: Experience a Fantastic Summer of Family Fun & Festivities
Celebrate America Week (June 29 - July 5)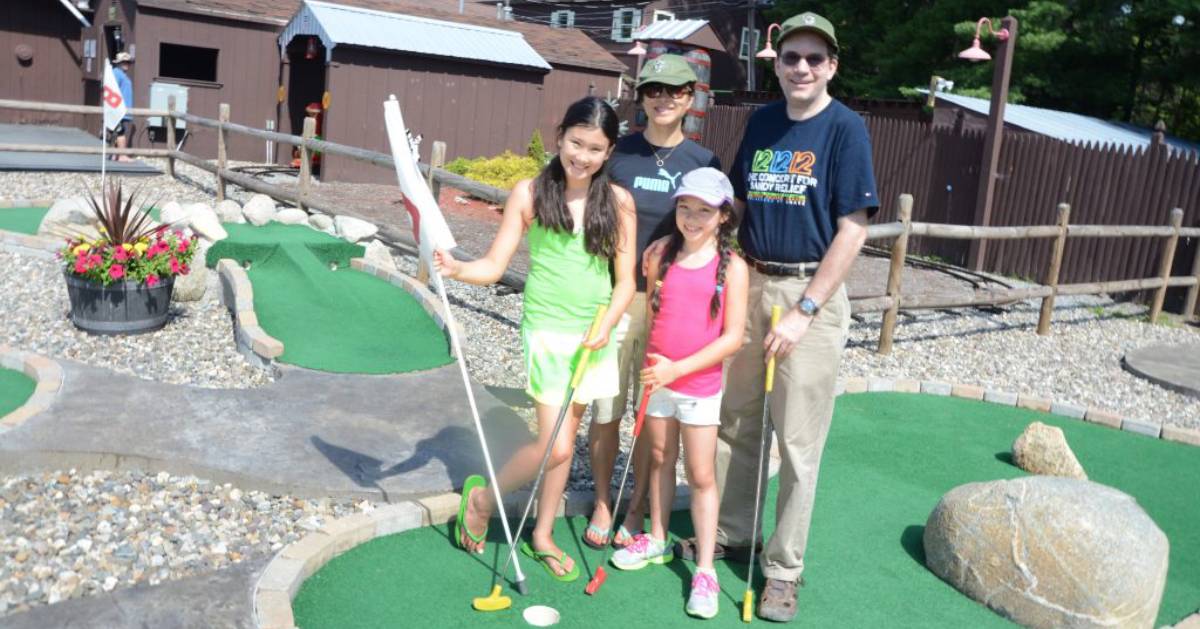 Don't miss out on this week-long celebration of America. Highlights will include an ice cream social, games and crafts, a campsite decorating contest, and a patriotic bike parade that'll leave you feeling festive.
Family Adventure Week (July 6-12)
If you're looking to stay active throughout your vacation, then Family Adventure Week is the best time to camp at Lake George Escape. The campground has a full week of family-friendly competitions and activities planned for guests who want to have fun together.
Christmas In July Winter Wonderland (July 13-19)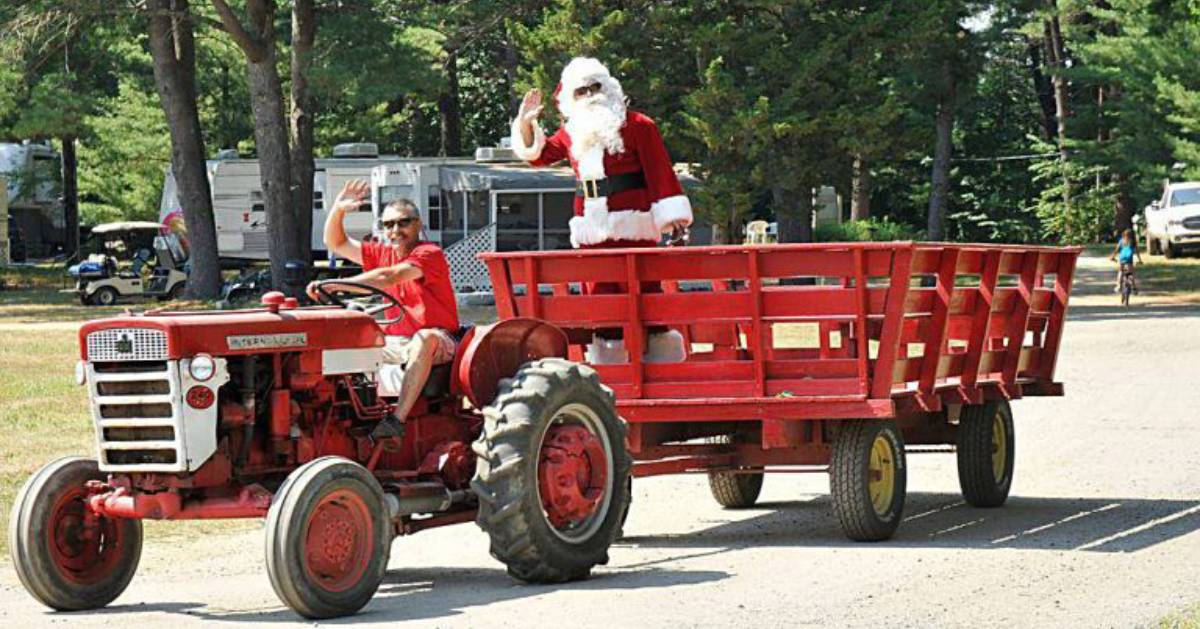 The holiday season is the most wonderful time of the year, so why not celebrate it early at Lake George Escape? Bring your best Christmas decorations for the campsite decorating contest, and enjoy holiday-themed crafts and events. Santa and Mrs. Claus are usually able to take time out of their busy schedule to visit as well.
Music and Food Summer Festival (July 20-26)
Discover the best of both worlds at the Music and Food Summer Festival. The week-long event will feature disc jockeys playing the greatest music from the past 70 years, cooking classes, and cooking competitions. Nothing says summer like amazing music and delicious food.
August: Compete in Games, Live the Pirate Life, and Visit the Old West
Halloween Week (July 27 - August 2)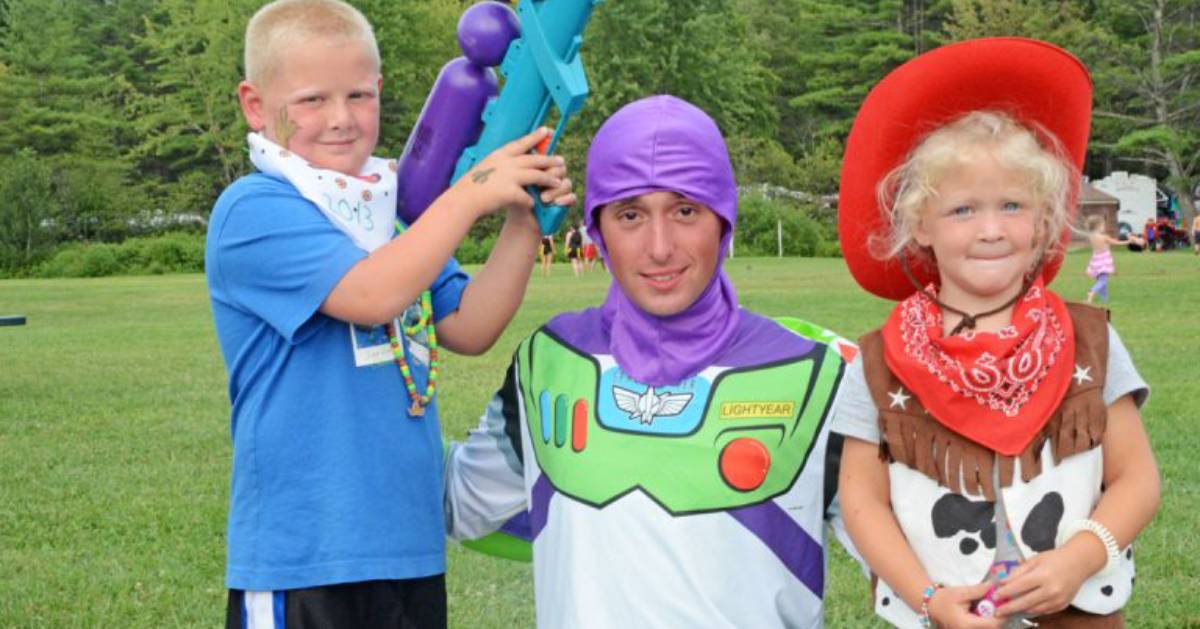 Attention all ghouls, goblins, and ghosts. Halloween Week is back by popular demand, and it's going to be a spooktacular time. Campers can look forward to trick or treating, crafts, games, and a special Halloween party for the younger kids. Make sure you're around for the Saturday Night Big Top Tent Transformation as Lake George Escape takes you to The Bates Family Manor Haunted House.
Family Game On Week (August 3-9)
Do you and your family love playing games? If so, then book your getaway during the Family Game On Week in early August. Last year, campers played Family Feud, Wheel of Fortune, the Not-So-Newlywed Game, and more.
Survivor Games 4: The Camping Edition Week (August 10-16)
Enter a game of Survivor and see if your family will be the last one standing. Survivor Games 4 will feature nightly challenges at the fire, and you can look for hidden immunity idols throughout the park to use during the Saturday games. Participate or cheer on your family and fellow campers!
Pirates Week/Mystery at the Beach (August 17-23)
Is the pirate's life for you? Find out as you test your swashbuckling skills, search for treasure, and walk the plank during Pirates Week/Mystery at the Beach. Captain Pikaroon is looking for some new crew members to set sail on his ship The Good Fortune!
Country & Western Week (August 24-30)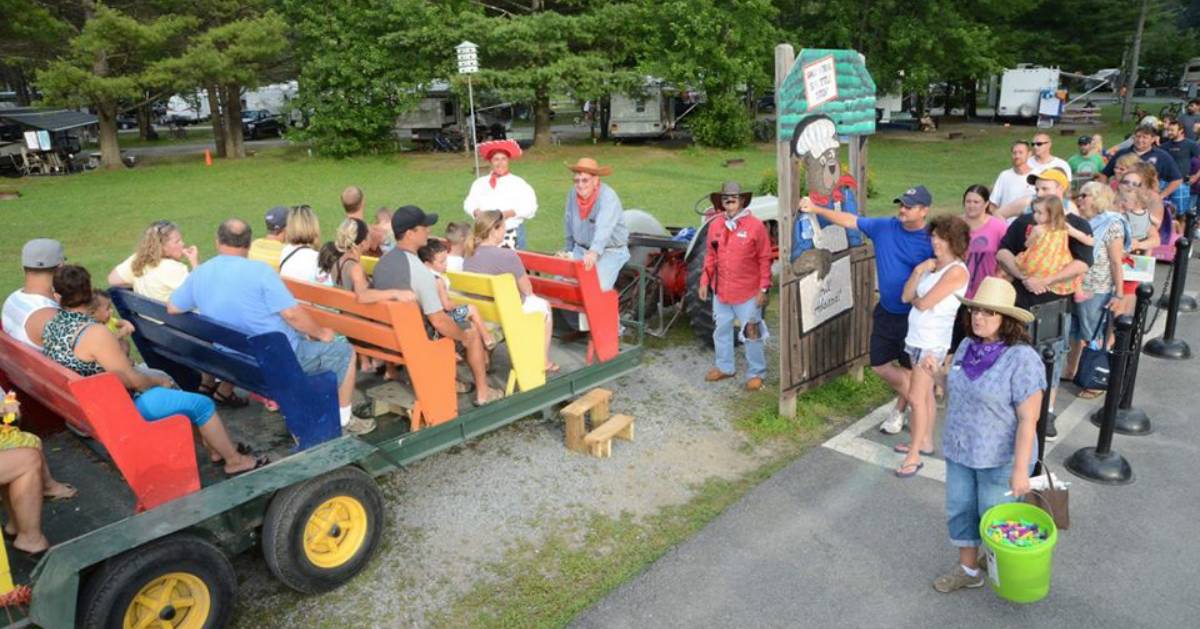 Travel to the Old West as Lake George Escape transforms during Country & Western Week. Listen to country music and try line dancing, experience a western wagon hold up, and help the deputies find the stolen loot.
September:
Labor Day County Fair & Carnival Week (August 31 - September 7)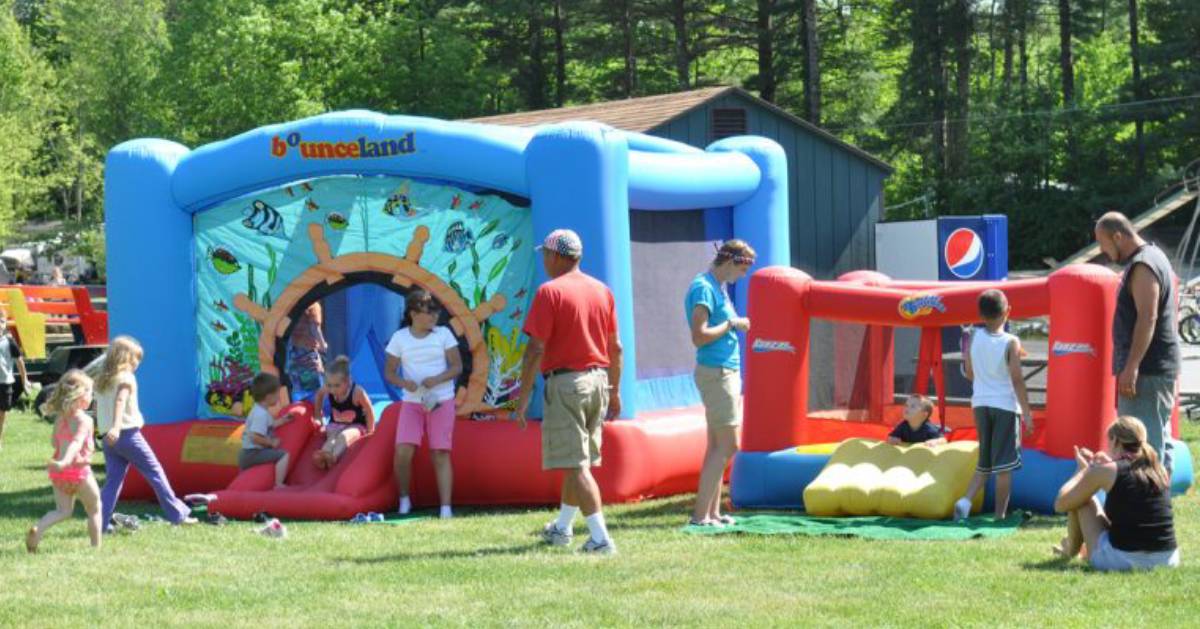 Come one, come all! The Labor Day County Fair & Carnival Week will be held from August 31 - September 7 at the campground. Spend the whole week here and enjoy all kinds of games and attractions.
Car Show Weekend (September 11-13)
Please note: The Adirondacks Car Show has been cancelled for 2020.
Whether you're a classic car lover or a car enthusiast, consider staying at Lake George Escape during Car Show Weekend. A complimentary shuttle will bring you to the village so you can see all the classic vehicles at the Adirondack Nationals Car Show. You can also attend an old-fashioned sock hop at the on-site restaurant on Saturday night.
Hawaiian Luau (September 18-20)
Please note: The Adirondack Balloon Festival has been cancelled for 2020.
Aloha! Put on a Hawaiian shirt for the festive luau in mid-September. There will be limbo and hula hoop contests, a pool party, prizes for the best dressed, and coloring and crafts in the Rec Hall. In addition, the Adirondack Balloon Festival will be happening in Queensbury/Glens Falls this weekend, and the campground will offer a free shuttle service for the Friday evening lift-off at Crandall Park.
Cruise Ship Weekend (September 25-27)
All aboard a fun-filled Cruise Ship Weekend at Lake George Escape. Your itinerary will include dinner with the captain, entertainment on Friday and Saturday night, and other nautical-themed activities.
October: Find Unique Treasures and "Fall" Into Fun
Garage Sale & Cooking Competition (October 2-4)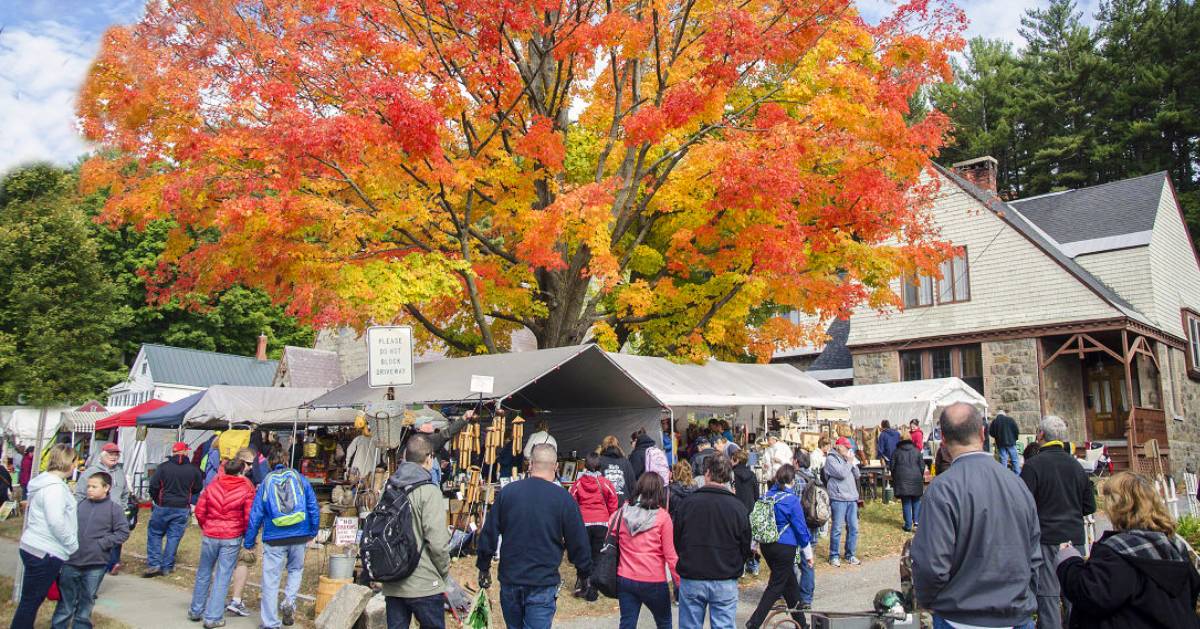 Please note, the World's Largest Garage Sale has been cancelled for 2020.
The World's Largest Garage Sale in nearby Warrensburg is scheduled for October 2-4, and during it, Lake George Escape will host their Garage Sale & Cooking Competition weekend. Enjoy a free shuttle to and from the Garage Sale in Warrensburg, and bring your best recipes to share in the campground's Cooking Competition.
Annual Harvest Festival Weekend (October 9-12)
As Lake George Escape's season comes to a close, the camping resort will host one final party on Columbus Day weekend. Fall in love with autumn in the Lake George Region with leaf peeping, a Harvest Party, a pet parade, and a campsite garage sale.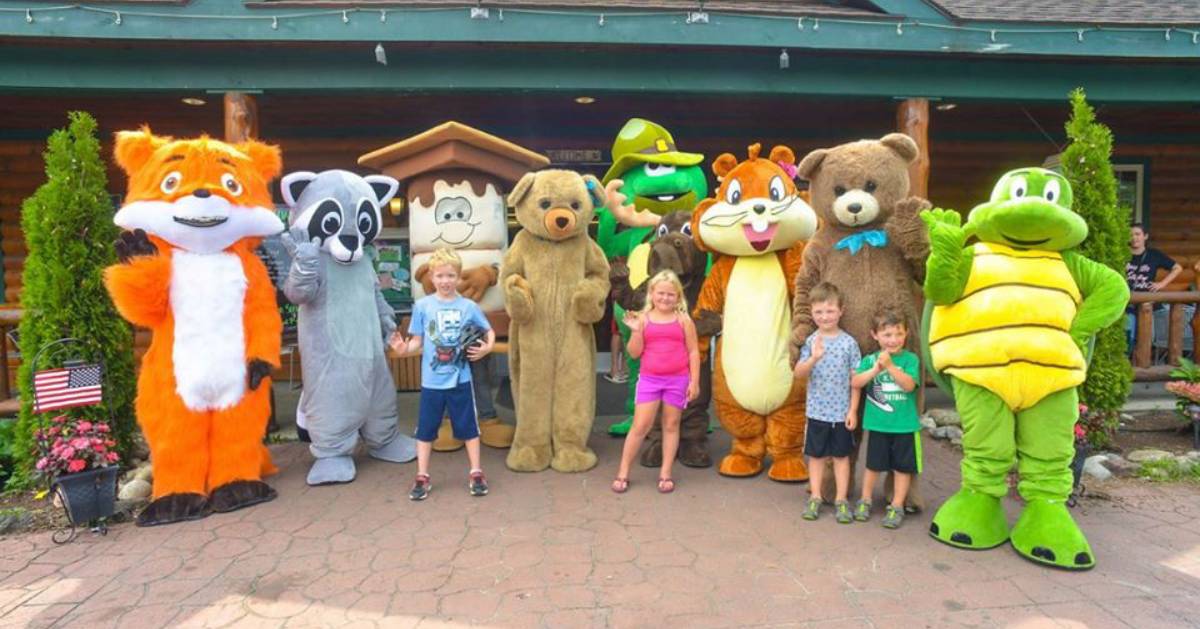 After you've picked out a theme week that appeals to you, browse Lake George Escape's camping options on their website. They offer RV sites, tent sites, and cabin rentals, so no matter what style of camping you prefer, you can have the best experience possible during your vacation.